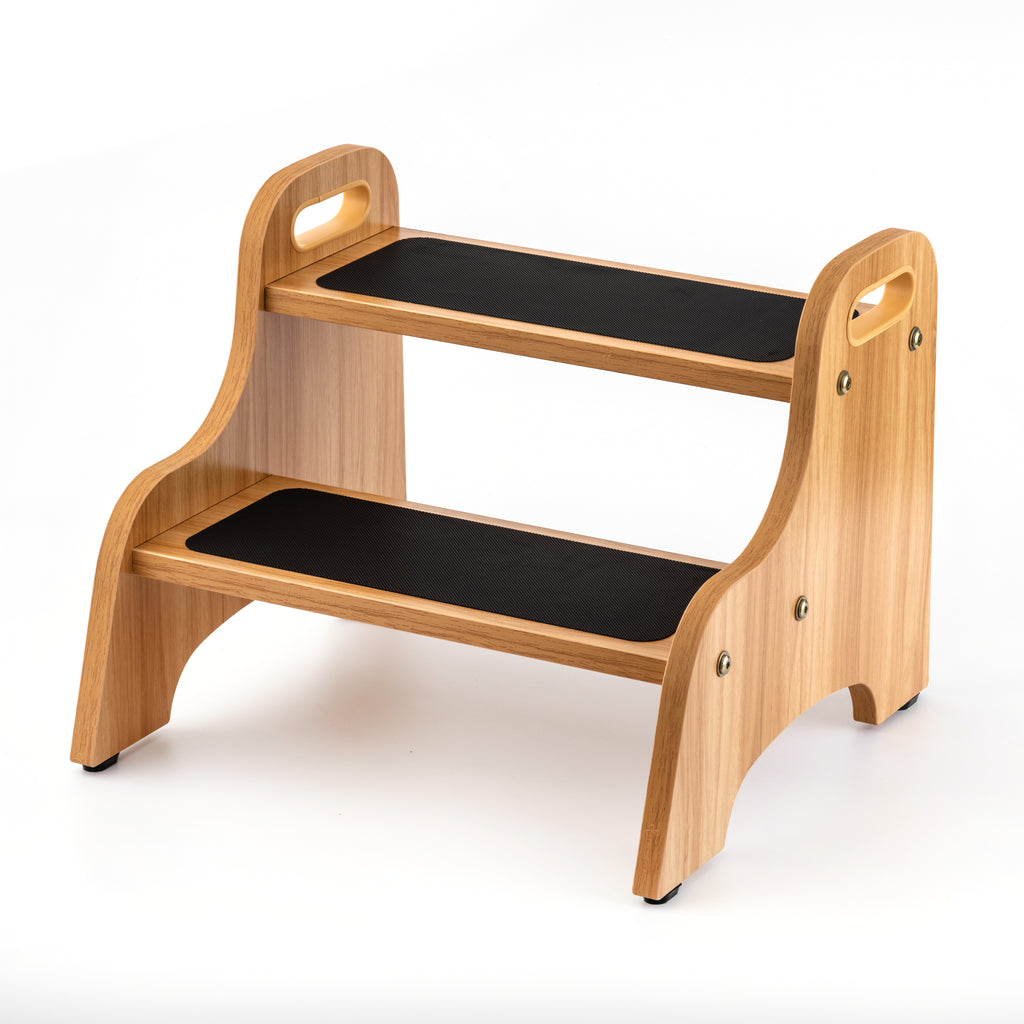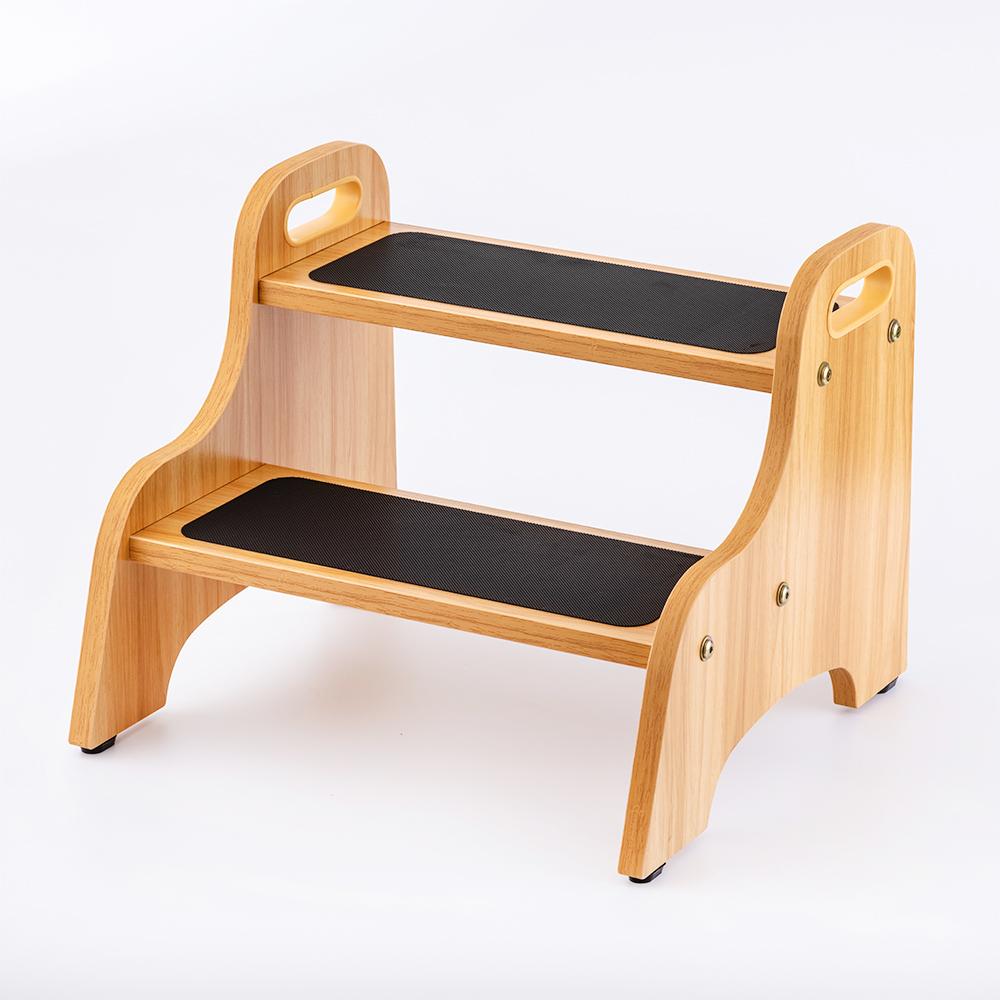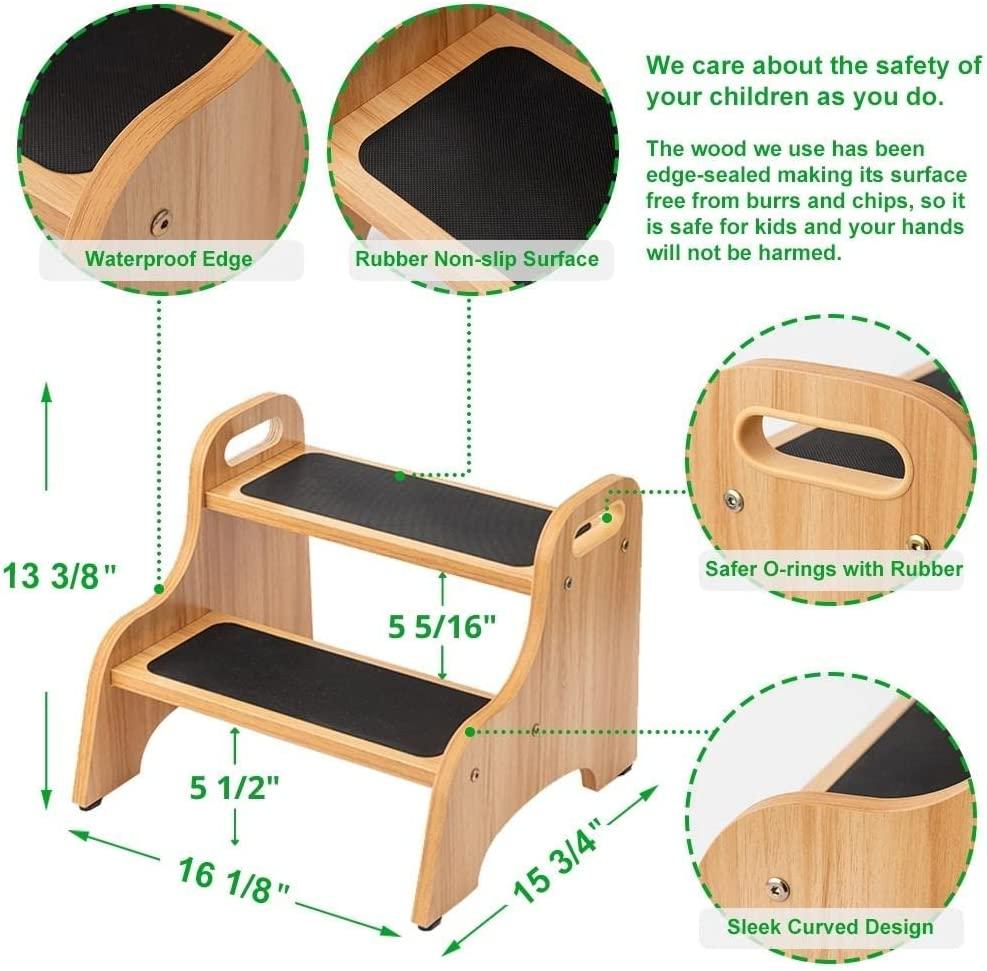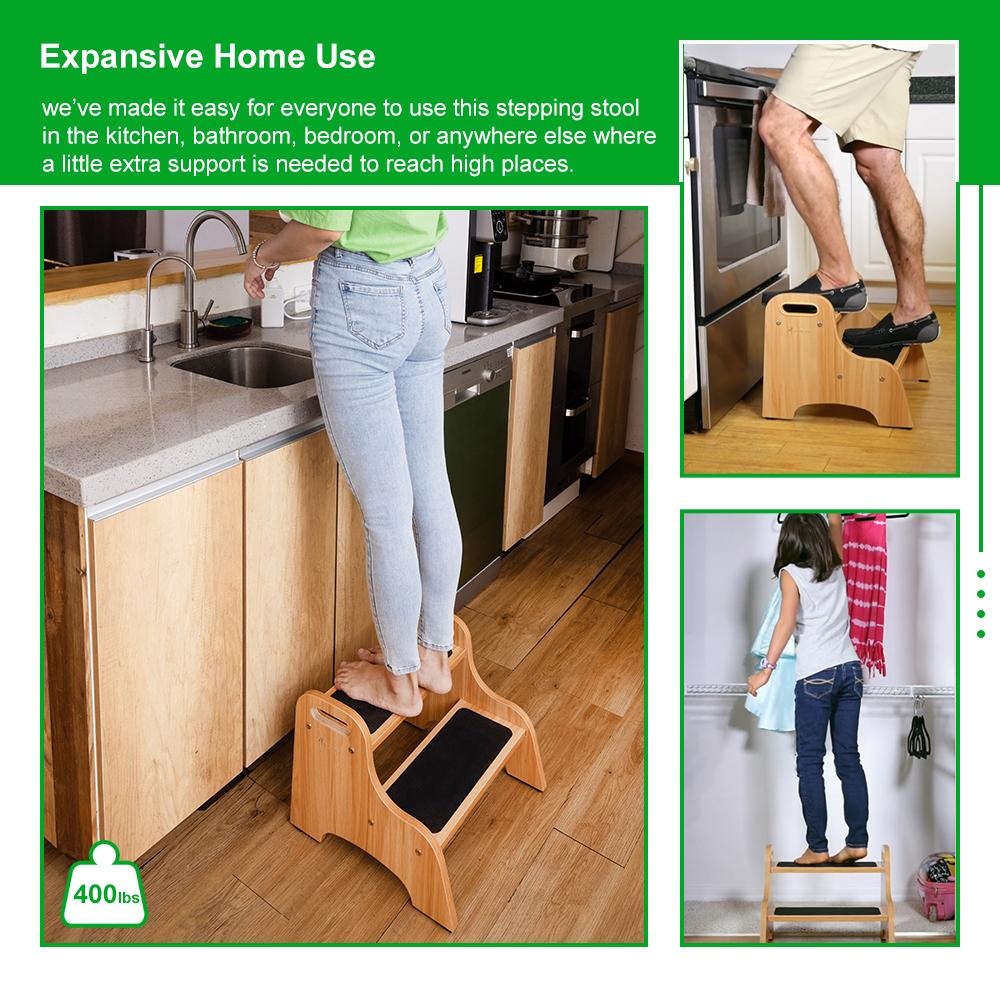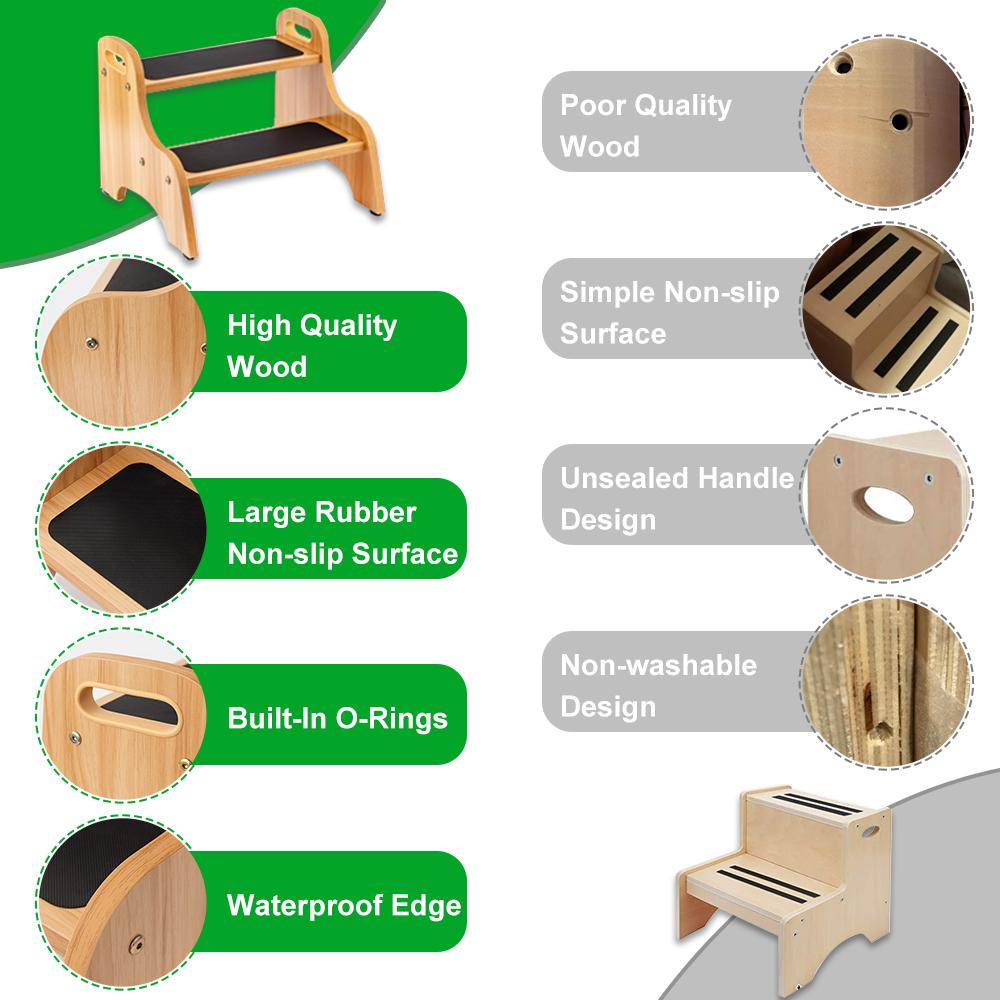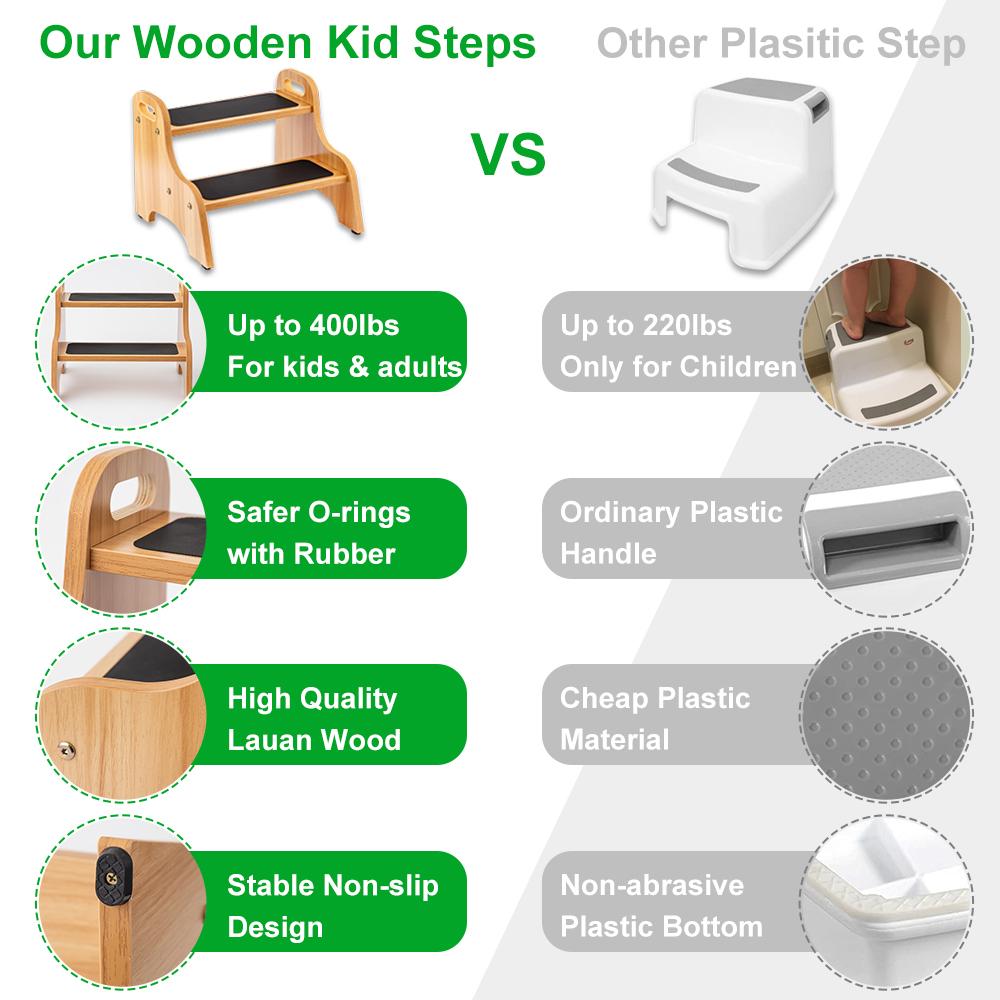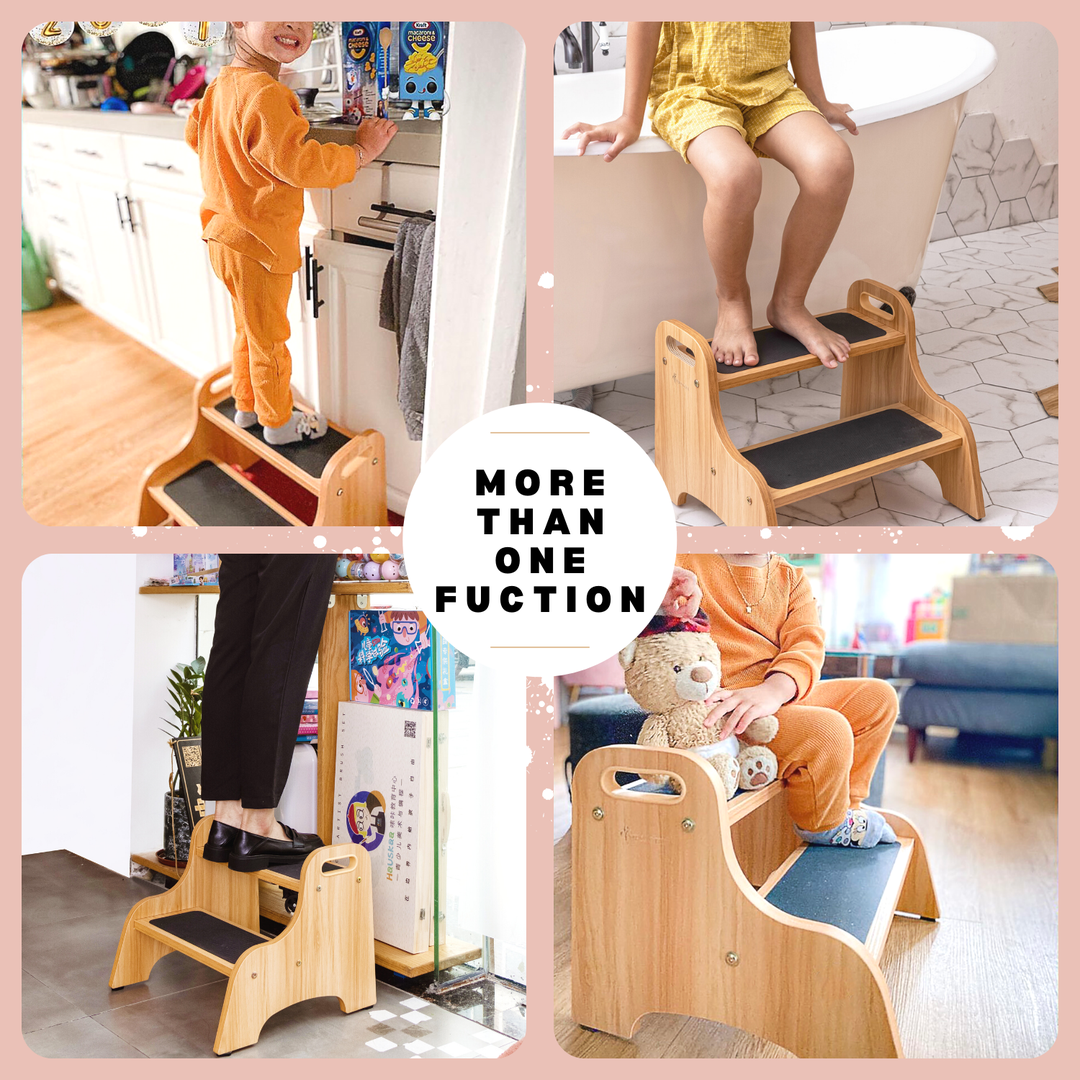 "Looks exactly as pictured. Great quality. The handle grips, as well as step grips seem secure and should last. Very pleased."
— AC
STRONGTEK WOODEN 2 STEP STOOLS FOR KIDS WITH NON-SLIP STEPPING SURFACE, 350 LBS CAPACITY
Our 2 step stool is crafted with premium-grade Lauan hard wood plywood, and strong enough for all purpose usages. We use anti-slip and water-resistant material for the surface of each layer and also add four anti-slip feet. It is convenient and portable with the easy-grab handle and the 350lbs weight capacity make it safe for adults to step on as well.
100% No-Risk Money Back Guarantee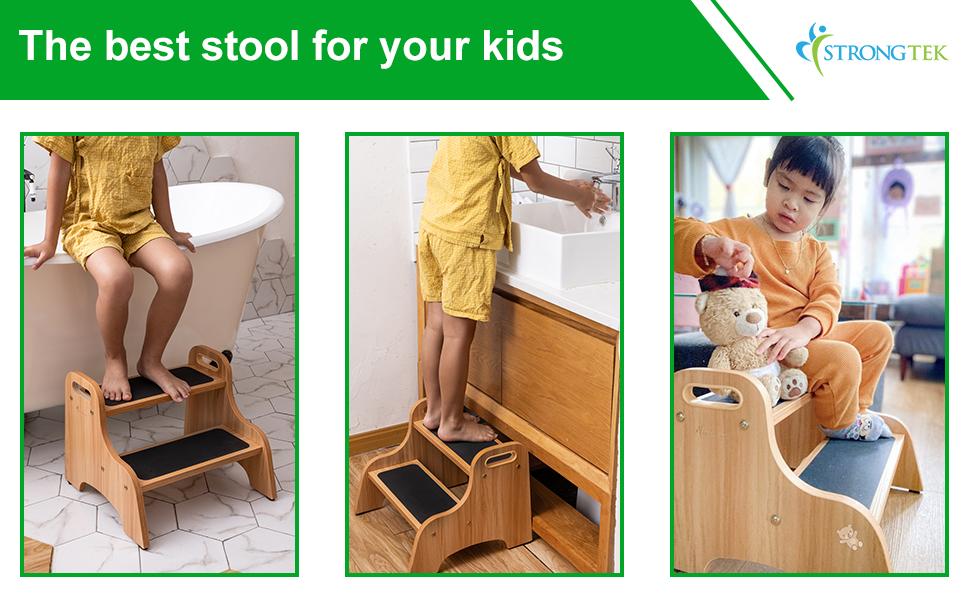 Give Kids a Solid Step Up with a 2-Step Wooden Stool from StrongTek
MAKE IT EASIER AND SAFER TO REACH CABINETS OR ACCESS SPACES WITH A WOODEN SINGLE STEP STOOL FROM STRONGTEK
"This is very sturdy, no chance for this to tip over or come apart. Easy assembly, great tread, looks nice. Our grand daughter is two and can move it around but a bit heavy for the little ones. She uses it every day. Highly recommend"
"This step stool is way overbuilt for our 30 pound toddler, it holds me at 180lbs just fine, but I love having the peace of mind that it is sturdy and overbuilt for him."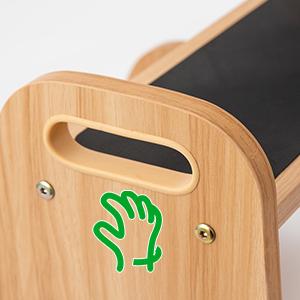 Portable and Lightweight
A handle is included to help you move it wherever you want to use it, and it weighs only 8lbs, so it's perfect for little ones.
Easy to Clean
surfaces.The rubber non-slip surface is easy to clean. Just wipe it with a damp cloth to get rid of stains.
Frequently Asked Questions
Yes you need to assemble on you own, but it's very easy and come with a helping tool and instruction.




As a heavy-weight adult, is it stable to stand on the stool?

Yes. It can hold up to 350 lbs.


Since this is suppose to work in the "Kitchen, Bathroom", I have to assume it is water proof?

It's water resistant. But if you use it submerged for any length of time it would probably warp.
Move. Stretch. Relax. Health.
To develop the highest quality products made from eco-friendly materials, that outperform typical workout equipment.
Our commitment to developing innovative, stylish, and comfortable products is making an enormous impact, not just on sports and fitness enthusiasts, but anyone looking to easily incorporate more activity into their day. You'll see an increase in ease of movement and better posture, creating a happier, more active life.