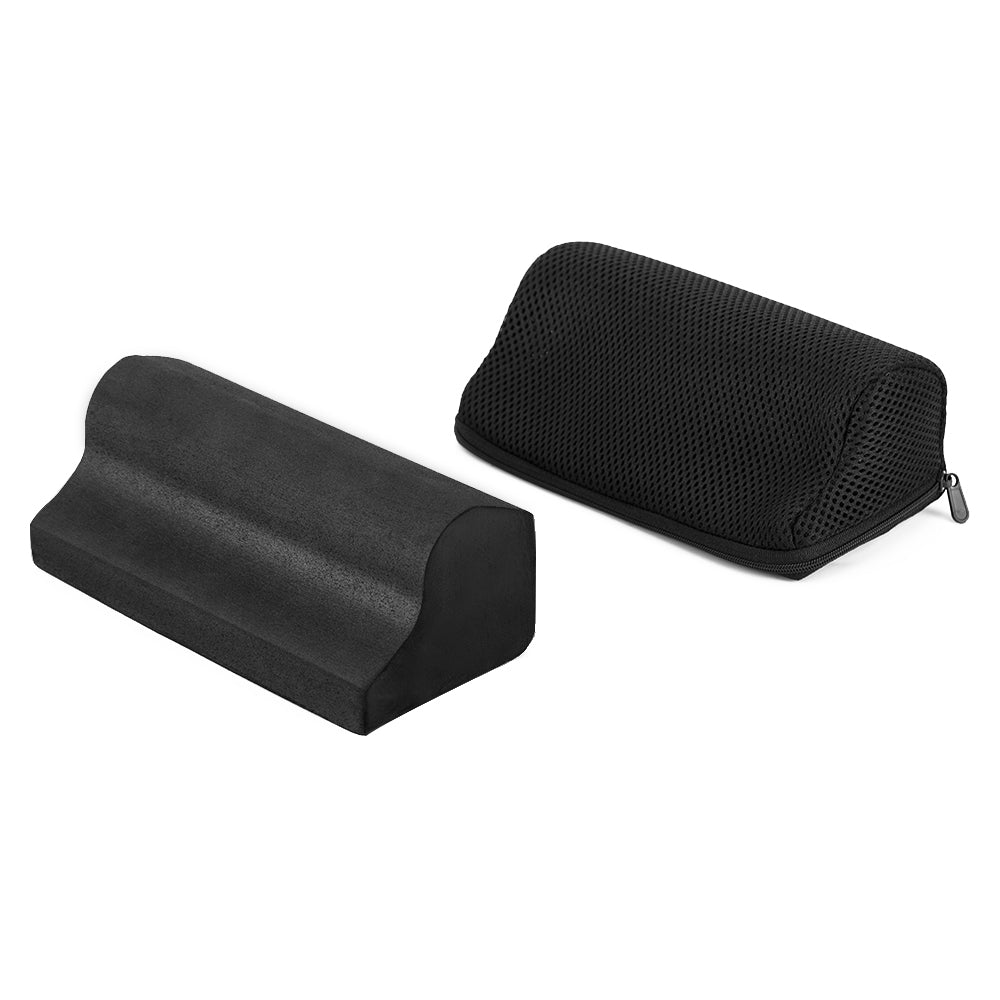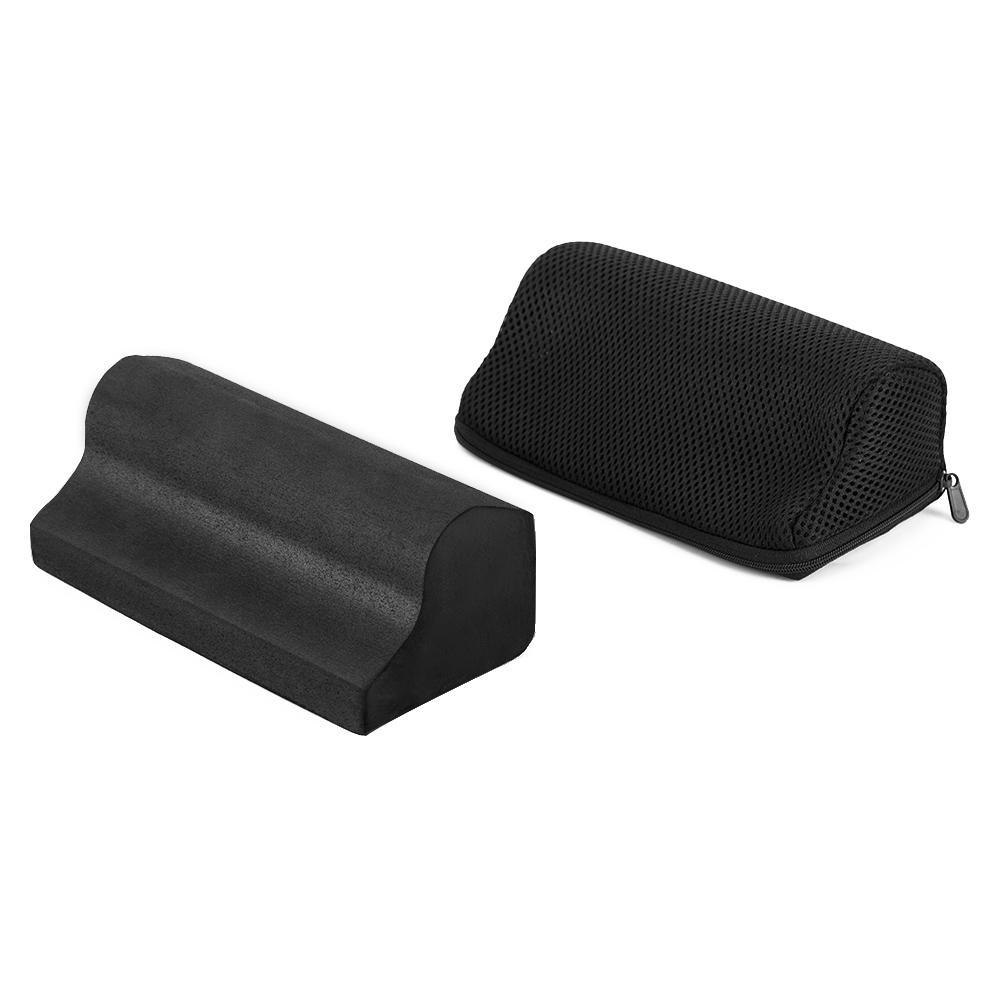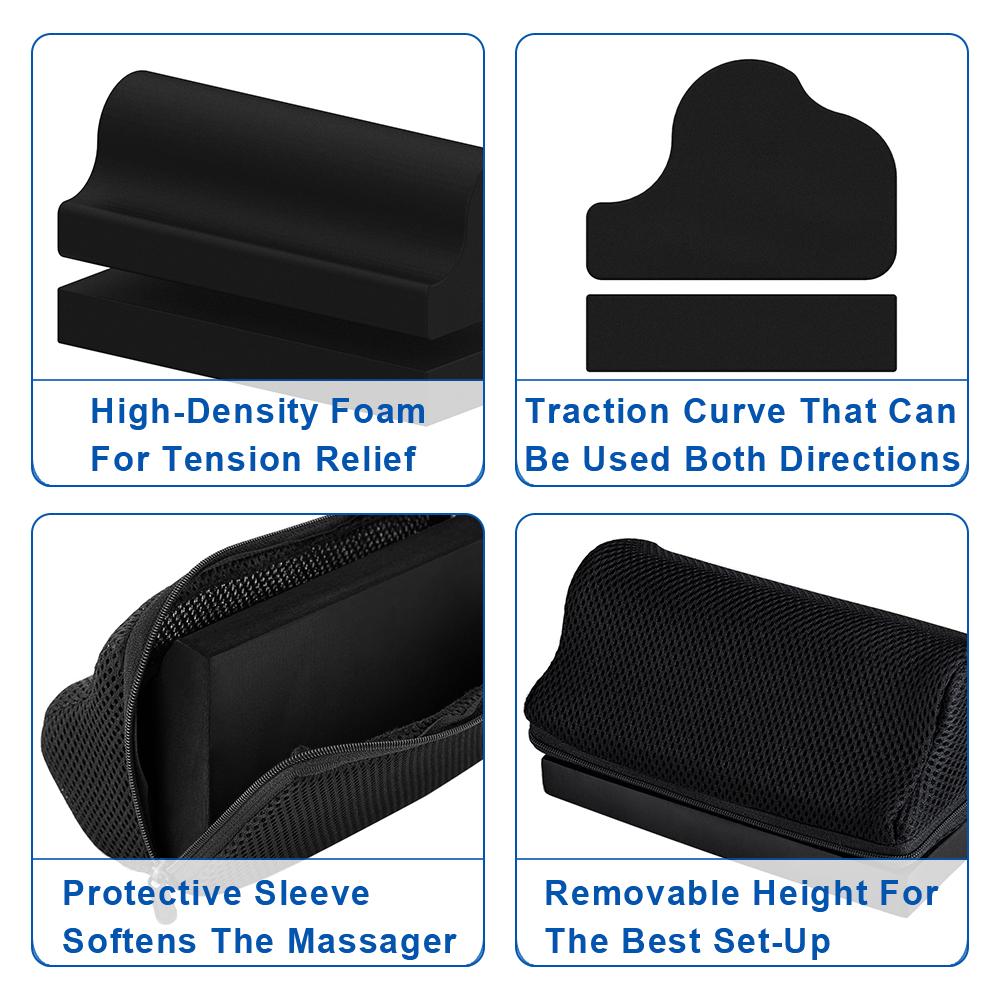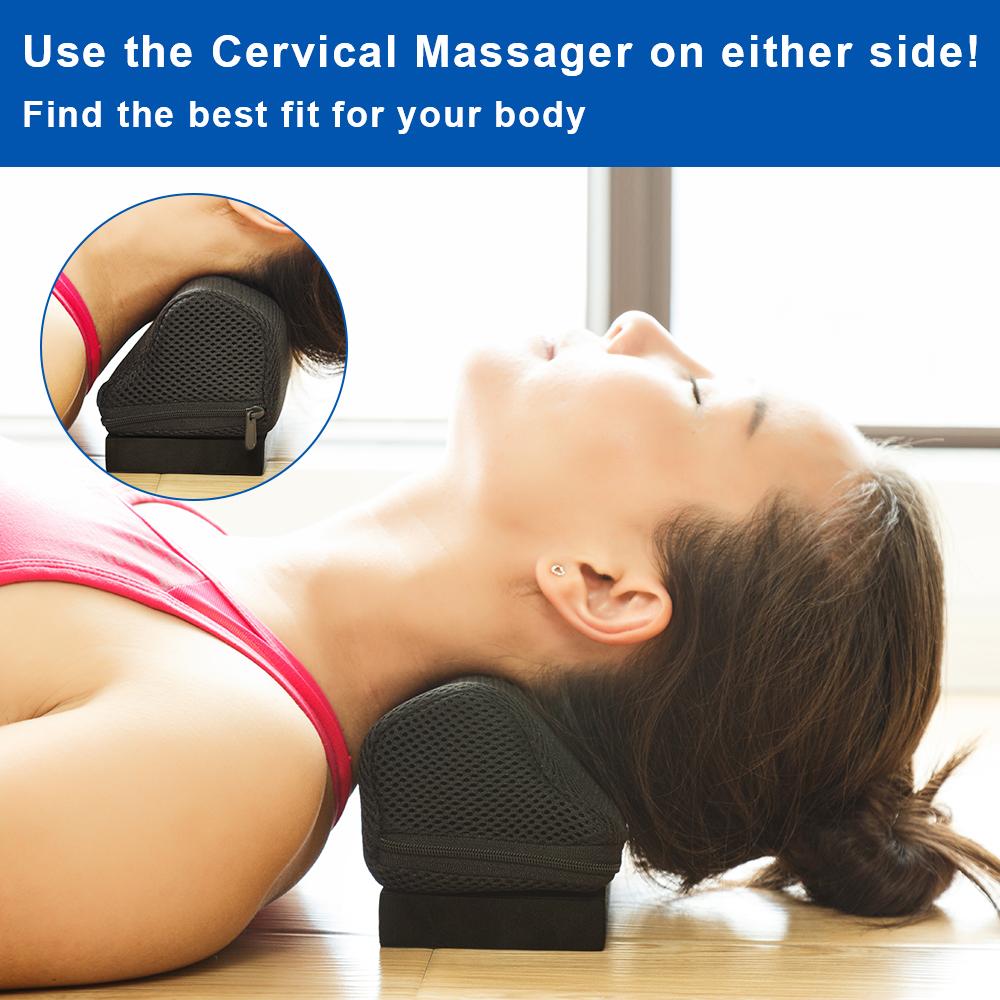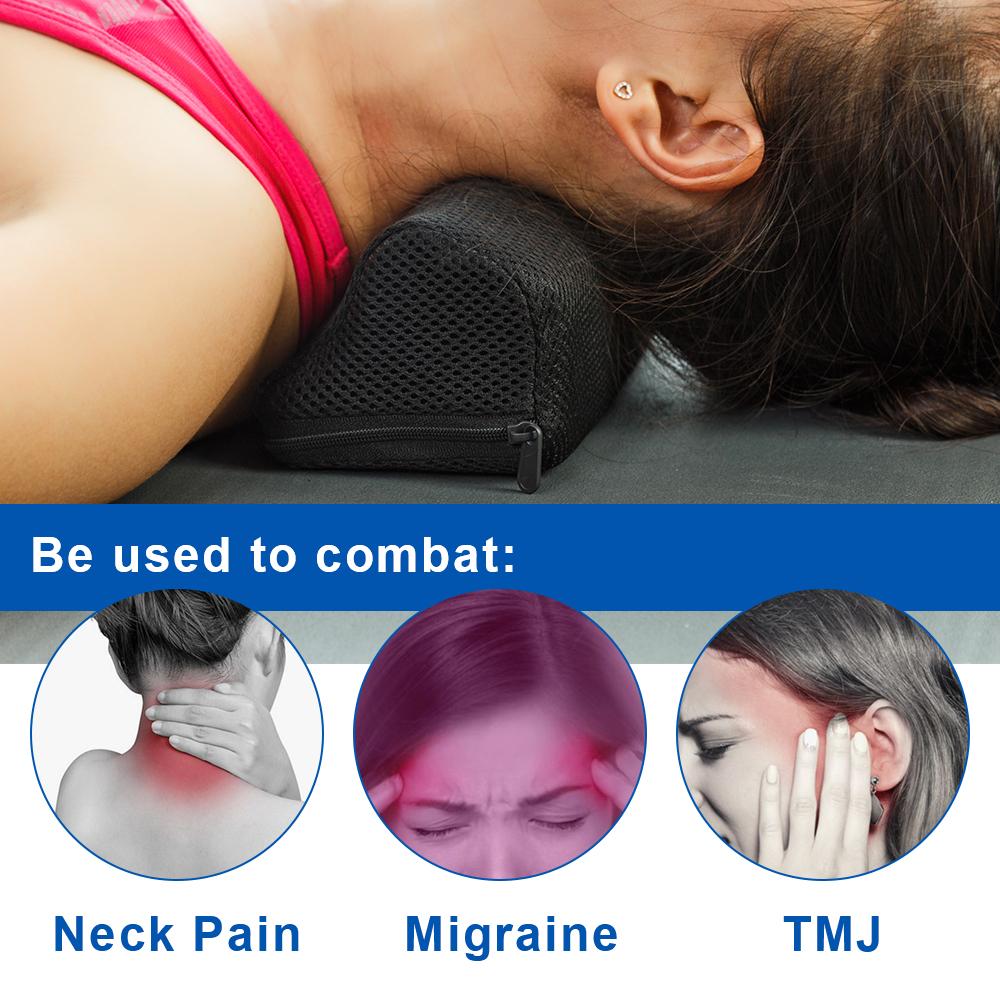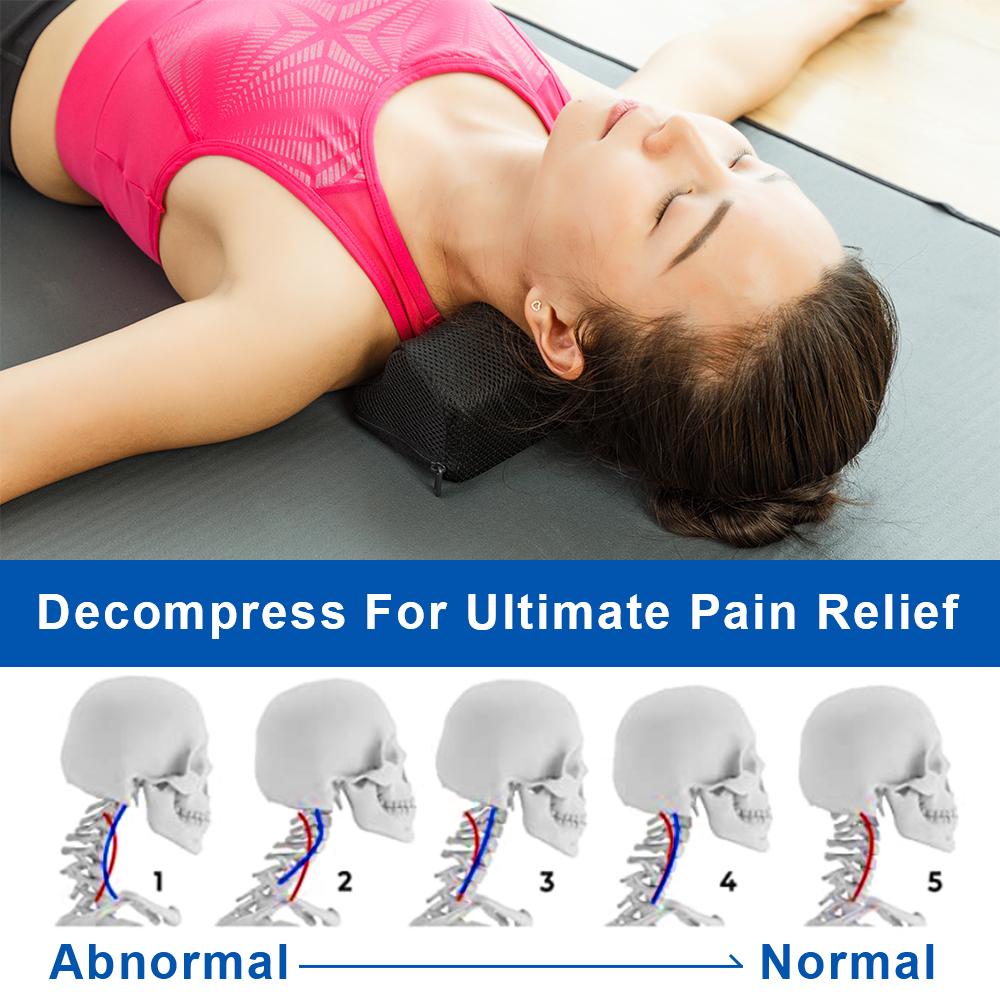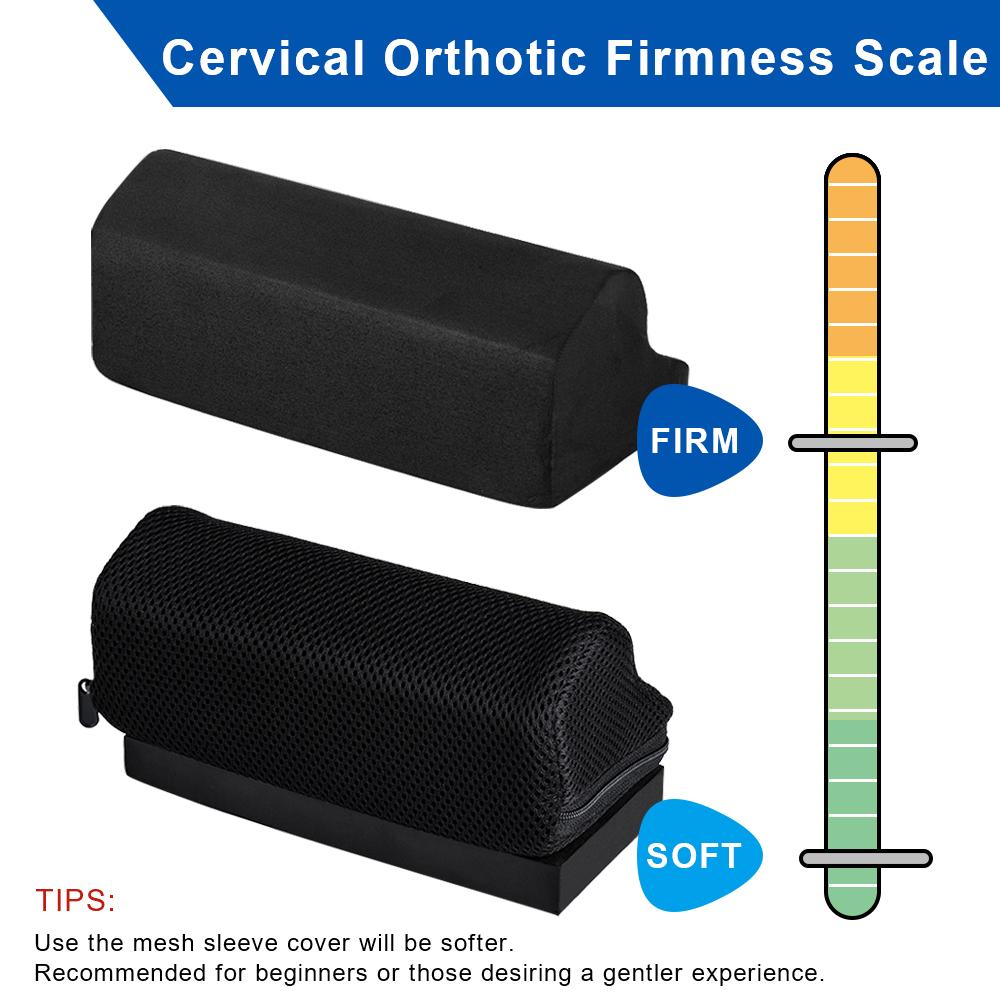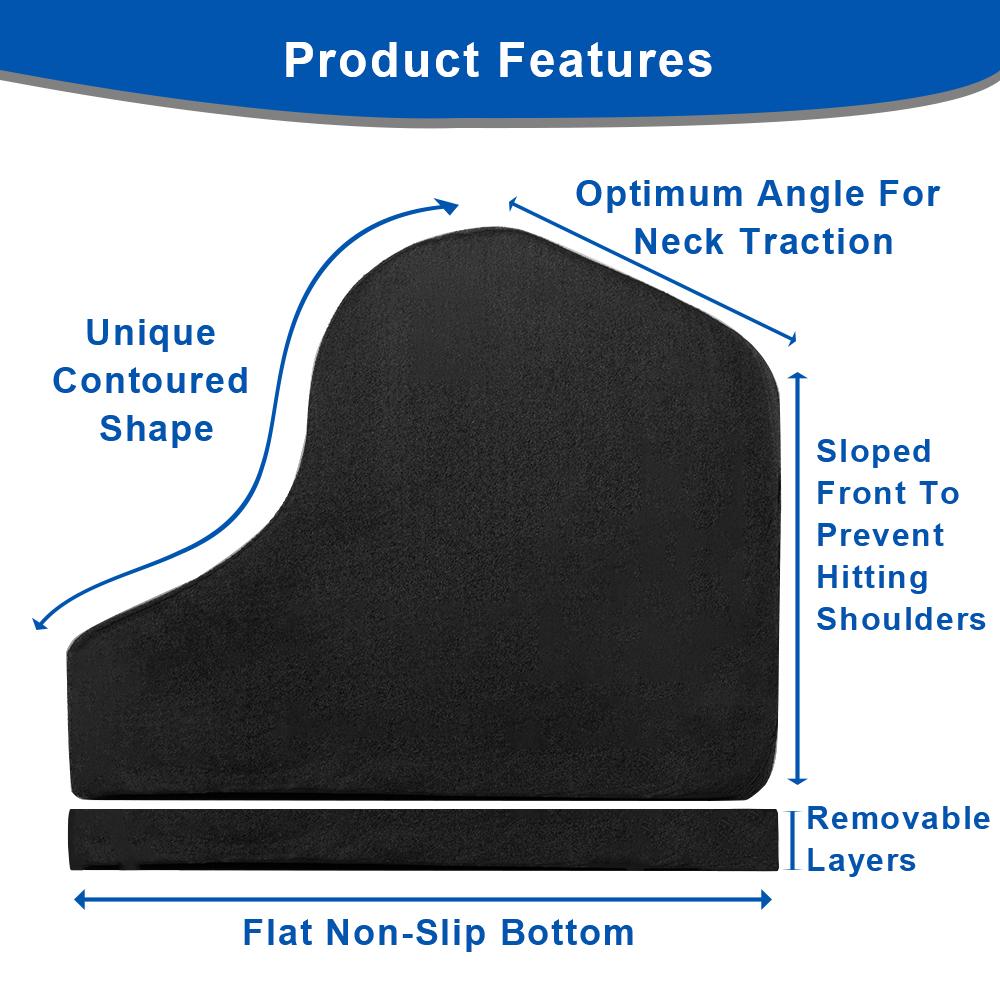 "It does feel very nice to drape my neck over it and let it work out some of the tension that I hold there."
— Jodi F.
CUSHIONED NECK STRETCHER: CHIROPRACTIC PILLOW FOR TMJ PAIN RELIEF, STRETCHING, AND PHYSICAL THERAPY
StrongTek neck pain relief stretcher is is designed to alleviate tension, stiff muscles, and soreness in your neck and shoulders to help reduce pain, headaches, and migraines. The cushioned cervical traction device is made with a high-density EVA foam that's contoured to your neck to safely simulate organic cervical traction.
100% No-Risk Money Back Guarantee

Recommended by healthcares professionals
When you're sitting at a computer screen at all day or have a stiff neck caused by a forward head position it's easy to struggle with headaches, migraines, and neck pain caused by poor posture. That's why it's important to alleviate those problems by safely and gently stretching your head with the StrongTek Cervical Traction Neck Stretcher.
I've had neck problems for 30 years and have gone through surgery. It provides occipital pressure needed for people with severe neck pain. This is not for people with occasional mild pain as it would be too intense.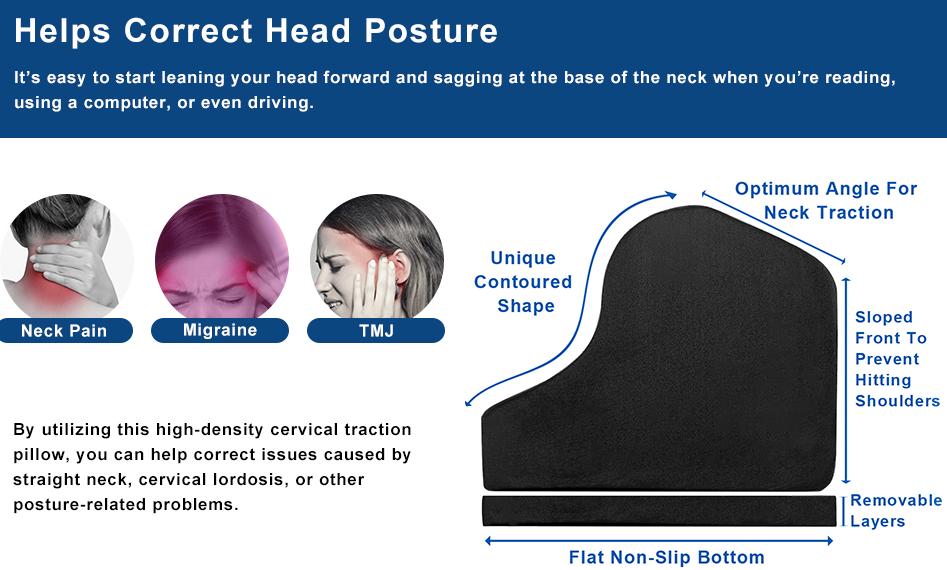 Ergonomic design to support the cervical spine
ALLEVIATE PAIN, PRESSURE, AND TENSION IN YOUR NECK AND SHOULDERS
Designed to alleviate tension and pressure in your neck and shoulders our high-density pillow helps you realign your neck, back, shoulders, and spine so you can reduce pain, restore focus, and even sleep better at night.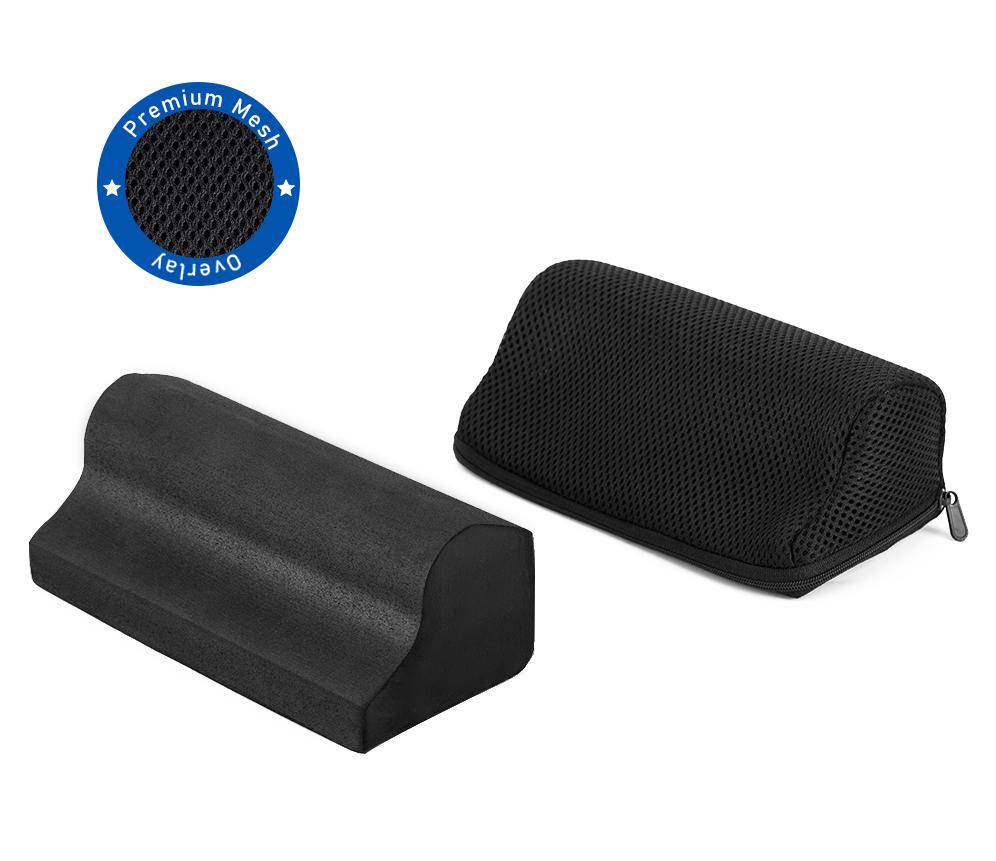 Breathable Mesh Cover
Each neck and shoulder relaxer comes with a high-quality protective sleeve that can be removed and washed to keep it free of sweat, moisture, or odors between uses.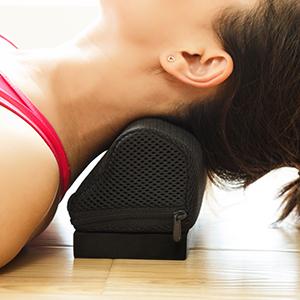 Cervical Traction Device

Our neck pillow uses a more ergonomic traction curve to better support the head and neck while providing more optimized pressure relief. All to work faster and efficiently.

Frequently Asked Questions
Can I use this device everyday?

Yes, you can. This is a neck stretcher and cervical traction device. It is designed to alleviate tension, stiff muscles, and soreness in your neck and shoulders to help reduce pain, headaches, and migraines. We suggest using it 5-10 minutes each time in the beginning. Also there is a small base layer to the bottom of our cervical traction pillow to help you find the proper height for your head, neck, and shoulders.


Does this help with forward head posture?

Yes it can. But I'd suggest contact your doctor or follow an instruction. This can cause nerve damage or paralysis if improperly used.


Does this stretch ligaments?

It gives you a good stretch in the neck, so any right areas can loosen up.

Move. Stretch. Relax. Health.
To develop the highest quality products made from eco-friendly materials, that outperform typical workout equipment.
Our commitment to developing innovative, stylish, and comfortable products is making an enormous impact, not just on sports and fitness enthusiasts, but anyone looking to easily incorporate more activity into their day. You'll see an increase in ease of movement and better posture, creating a happier, more active life.