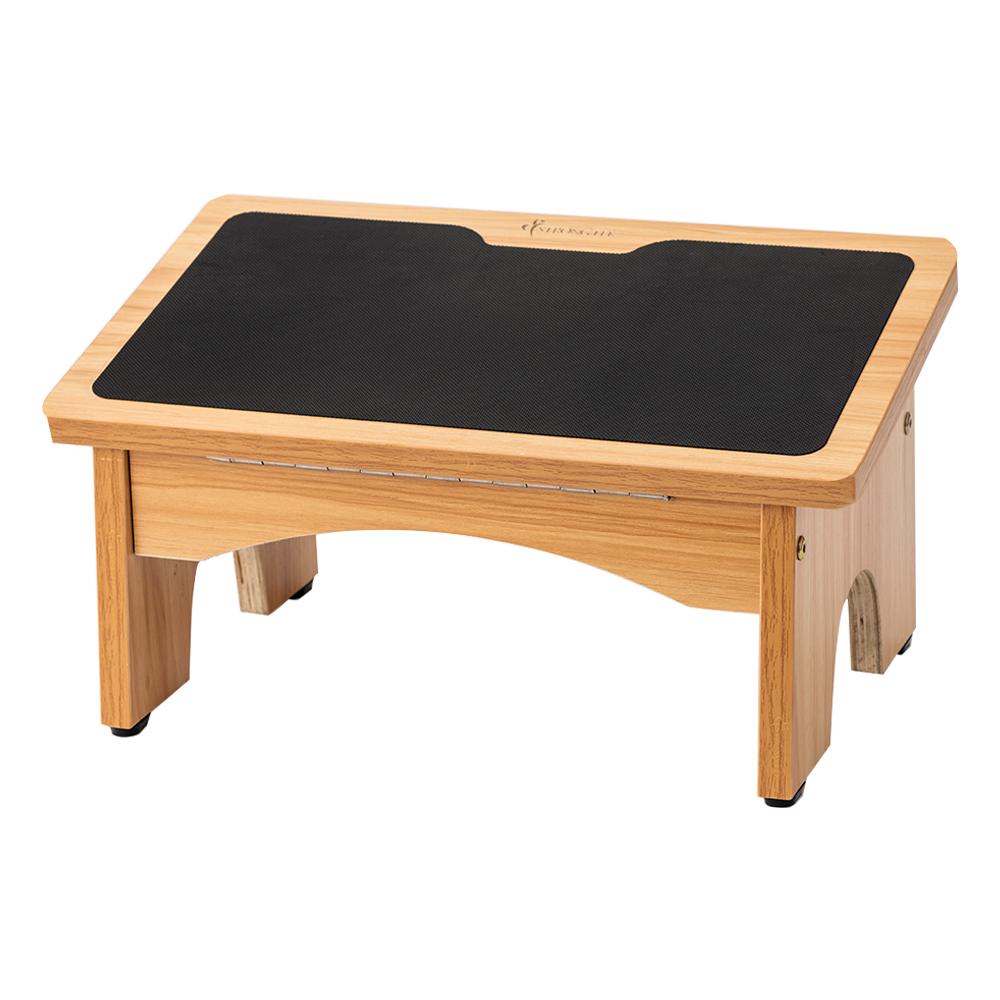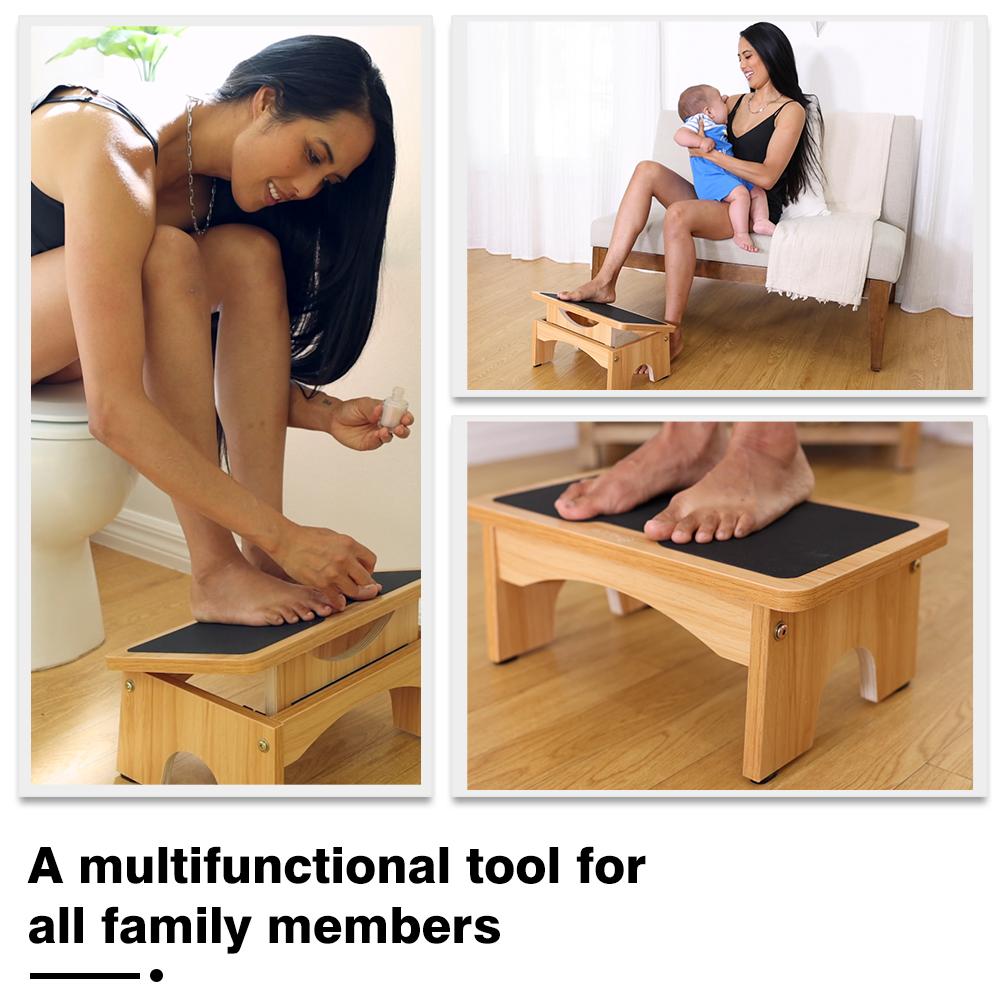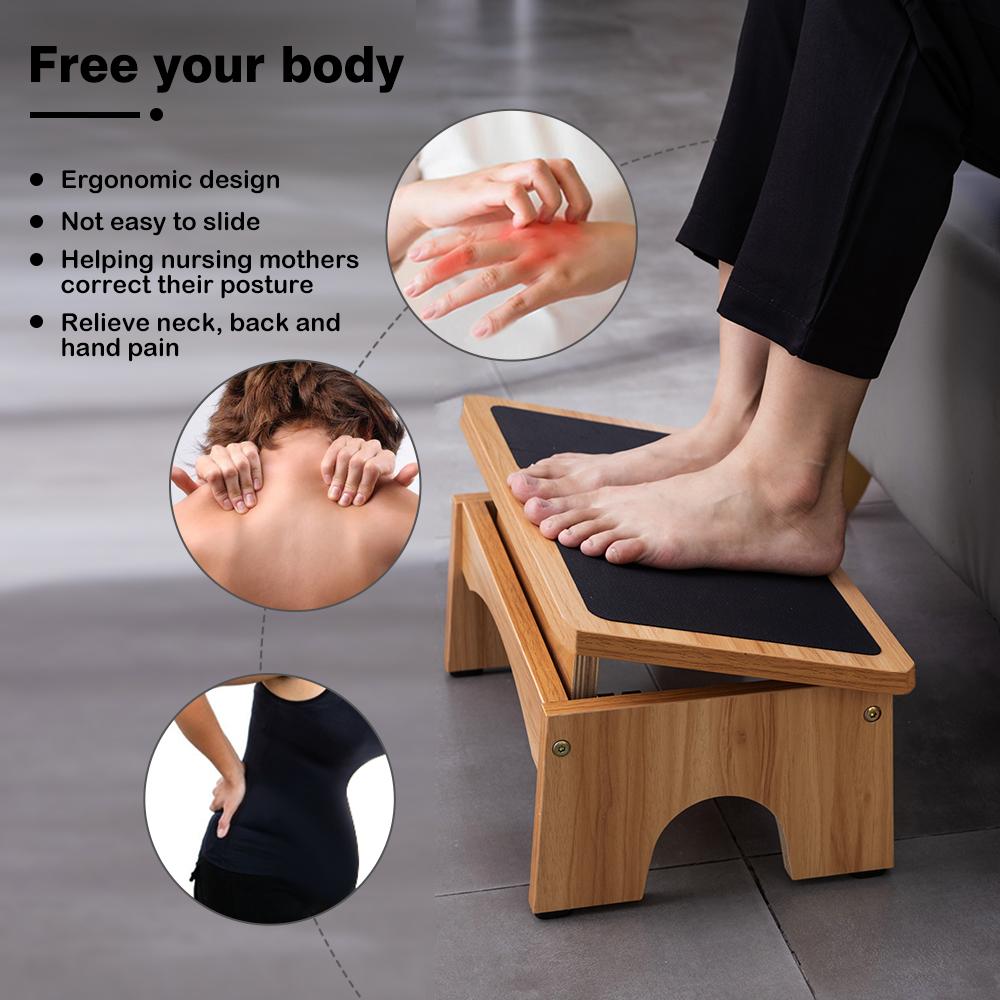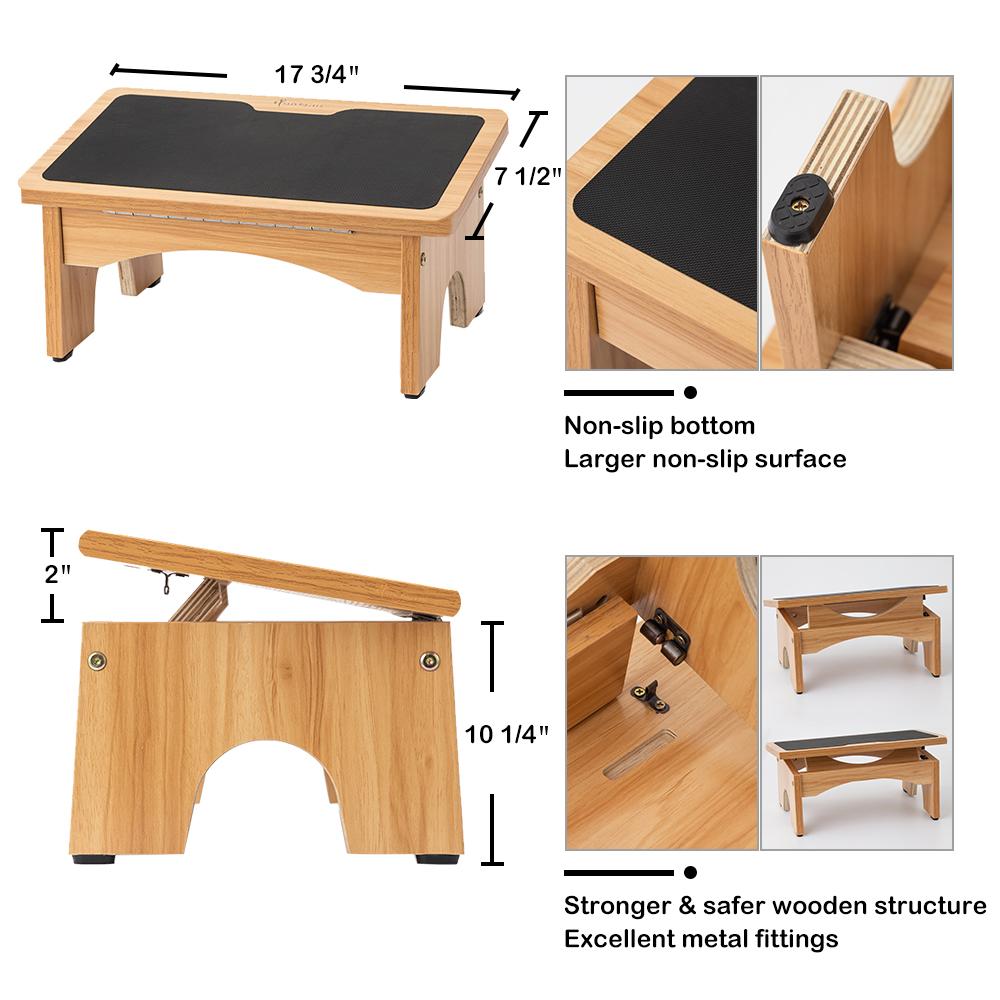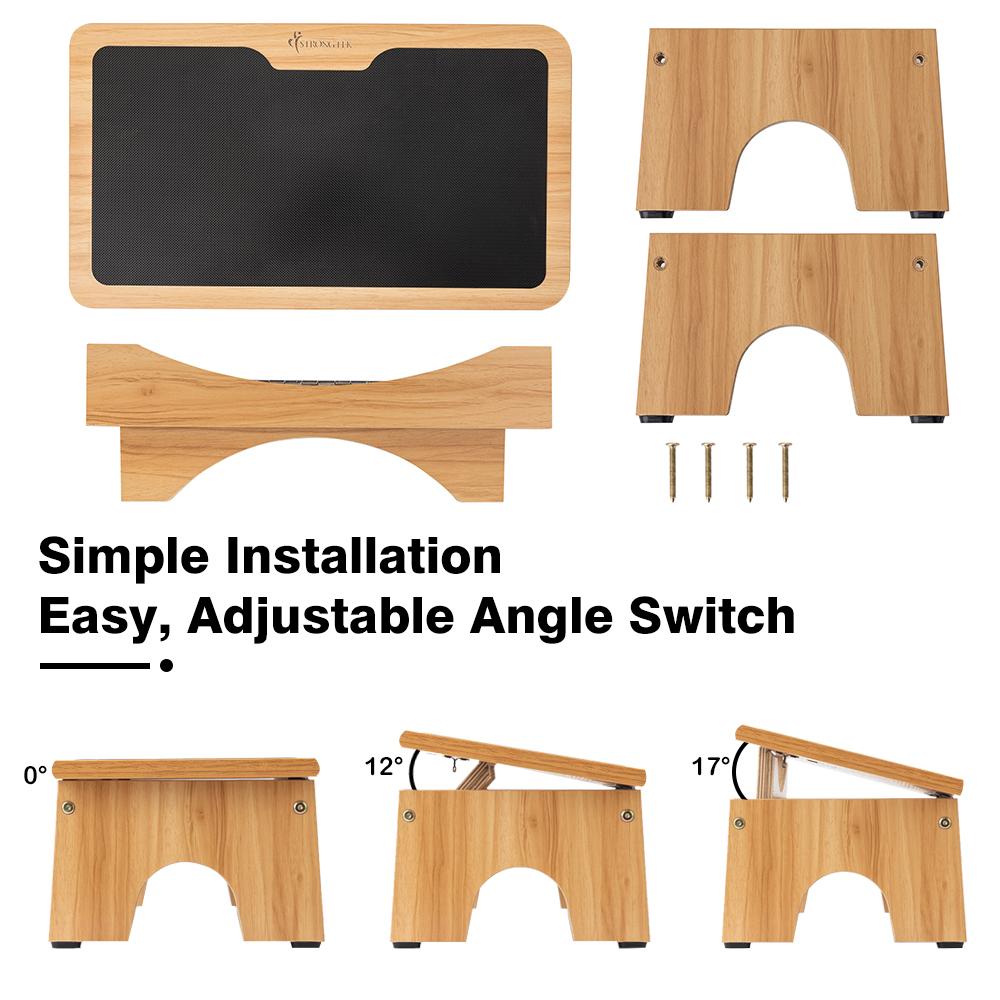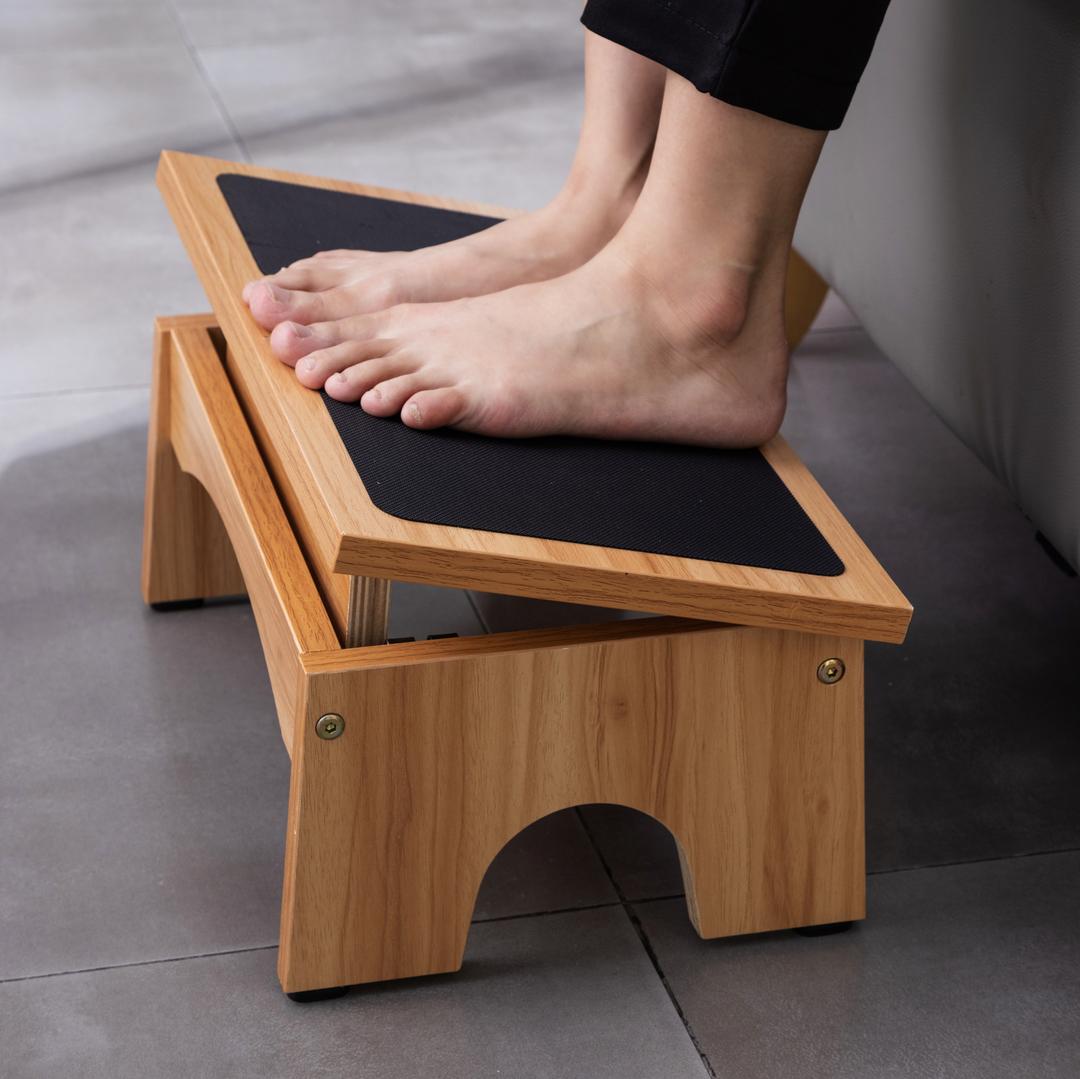 "It is so well made, perfectly designed, and makes me more comfortable, no matter where I'm sitting."
— ThePlainOldT
WOOD FOOT REST WITH 3-LEVEL QUICK ADJUST INCLINE FOR SORE FEET, IMPROVE CIRCULATION & RELIEF SWELLING
StrongTek Adjustable Incline Foot Rest Stool is ergonomically designed to help improve your overall comfort and circulation during long time sitting. This stool is especially helpful to mammas with nursing or breastfeeding. Besides, the 350 lbs heavy weight capacity make it also a safe steeping stool in kitchen or bathroom as well.
100% No-Risk Money Back Guarantee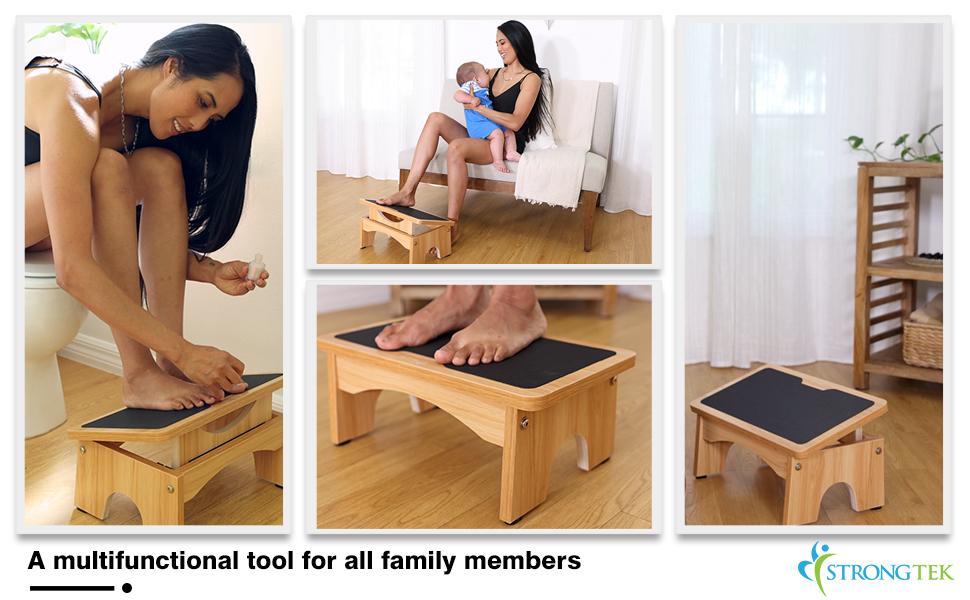 Improve posture and body alignment with an ergonomic StrongTek adjustable footrest
HELP PROP UP YOUR FOOT AND IMPROVE NATURAL ALIGNMENT FROM FOOT TO HIP
A smart, effective way to keep your feet, knees, and hips more properly aligned this foot rest lets you maintain a natural angle at the ankles so you can feel more relaxed and focused for improved productivity. Lightweight, portable, and easy to use this high-quality Lauan wood footrest is made for modern offices, home gaming stations, and even sitting comfortably on the couch.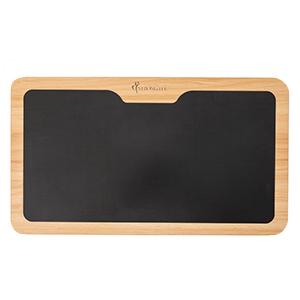 Skid-Resistant Surface
Each StrongTek footrest boasts a slip-resistant stepping surface on the top that's gentle on shoes, sandals, and bare feet, so you can use it in the office or at home when gaming.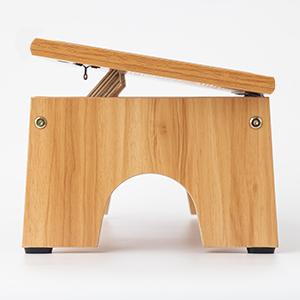 Natural Positioning
The angle on the top of the footrest is designed to help you sit more naturally, especially at the knees, ankles, and hips, which can help reduce joint tension and physical stress.

Frequently Asked Questions
What is the adjusting angle for this stool?

Our footrest for under desk use can be adjusted 0°, 12°, and 17°


As an adult, is it stable to stand on the stool?

Yes. It can hold up to 350 lbs.


Do I need to install it myself?

Yes it comes in parts and you need to assemble it yourself, but it's quite easy and do have a clear instruction.

Is the wood real wood or pieces of wood glued together ?

The material we use for the StrongTek toilet stool is Lauan hardwood plywood. layers of real wood glued together. In fact it is stronger than the solid wood.

Move. Stretch. Relax. Health.
To develop the highest quality products made from eco-friendly materials, that outperform typical workout equipment.
Our commitment to developing innovative, stylish, and comfortable products is making an enormous impact, not just on sports and fitness enthusiasts, but anyone looking to easily incorporate more activity into their day. You'll see an increase in ease of movement and better posture, creating a happier, more active life.