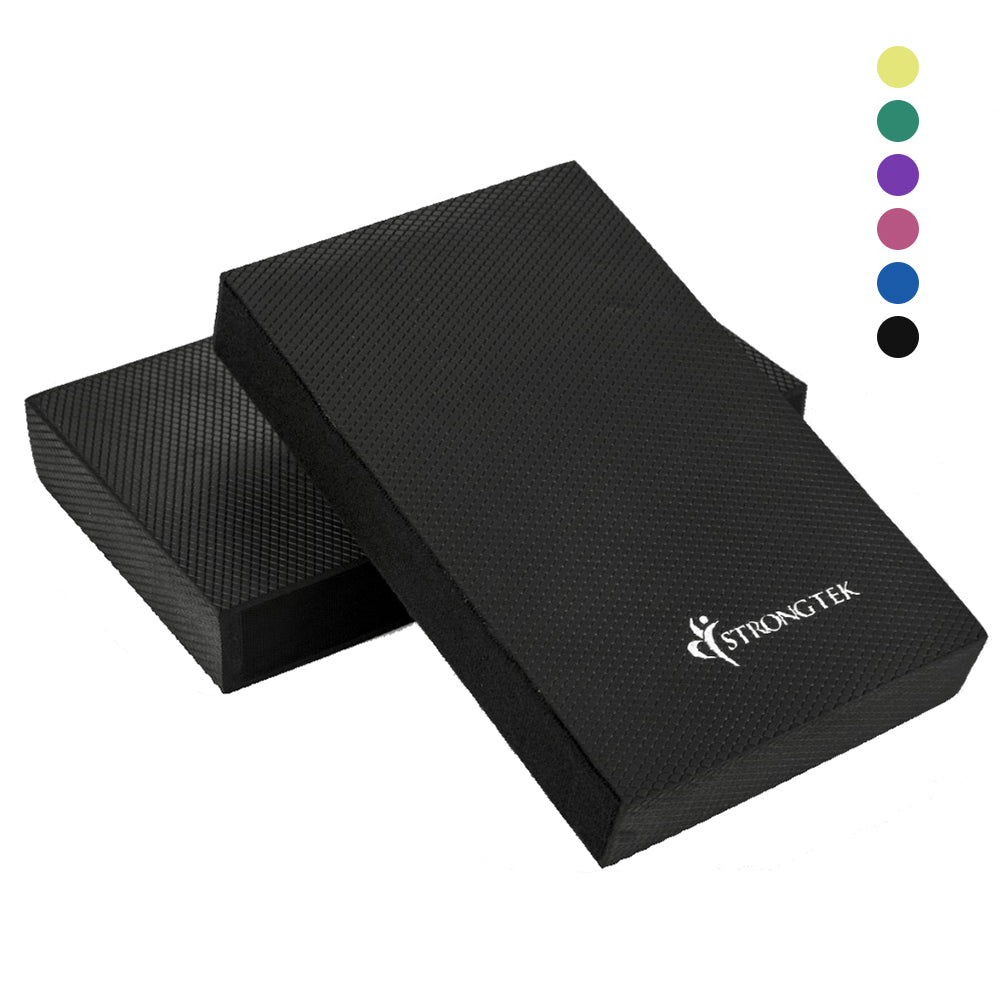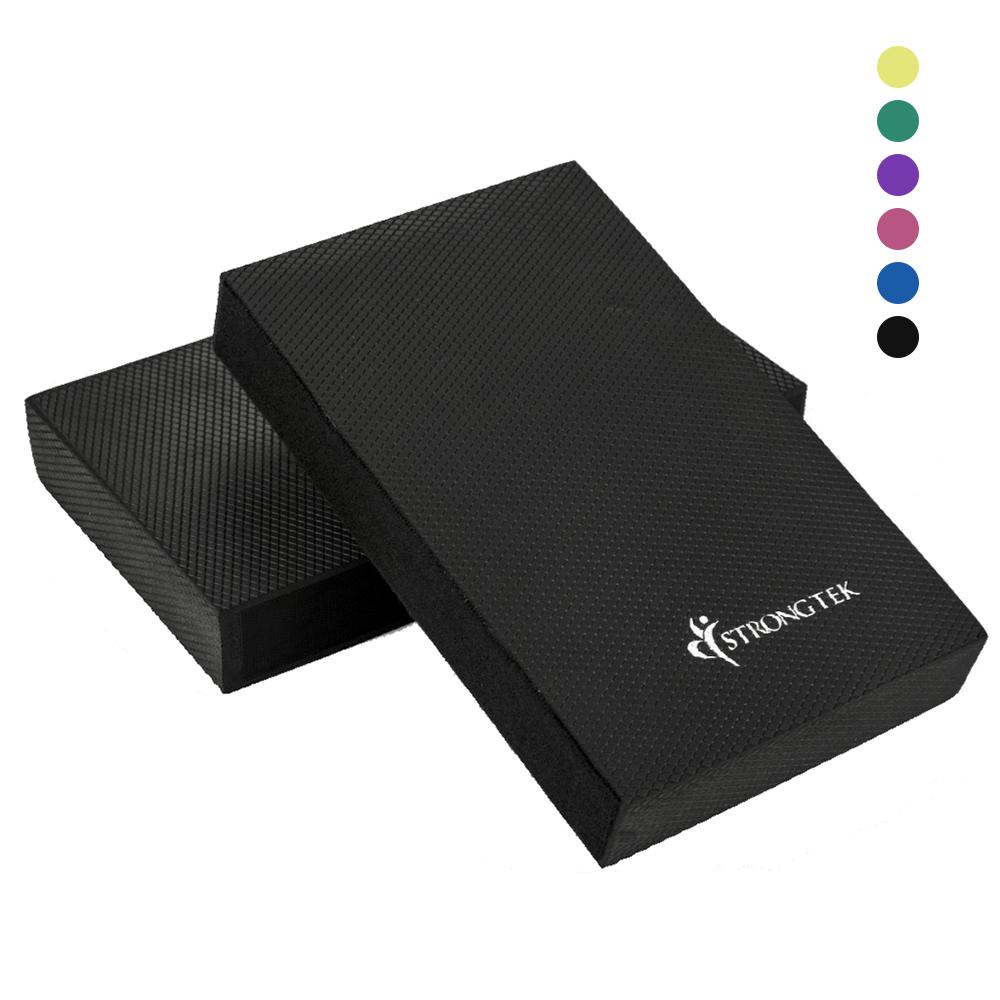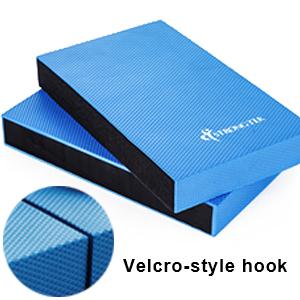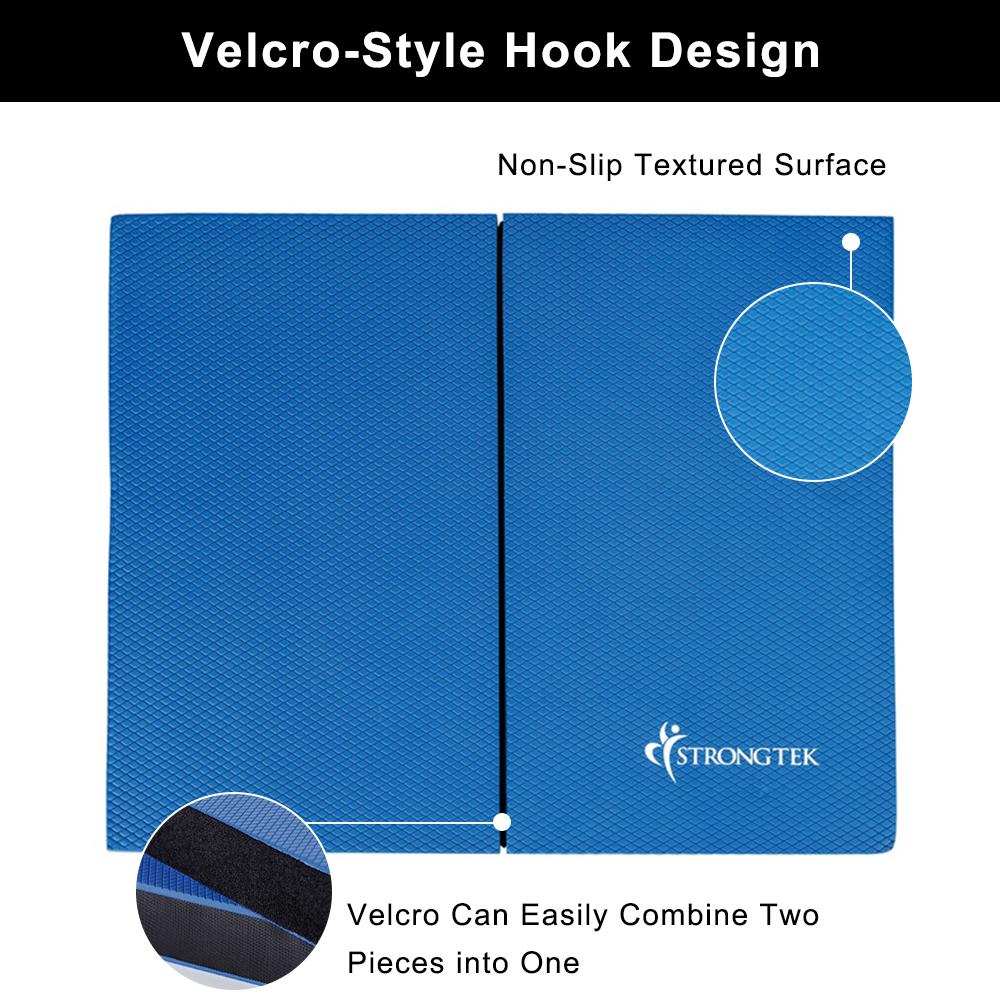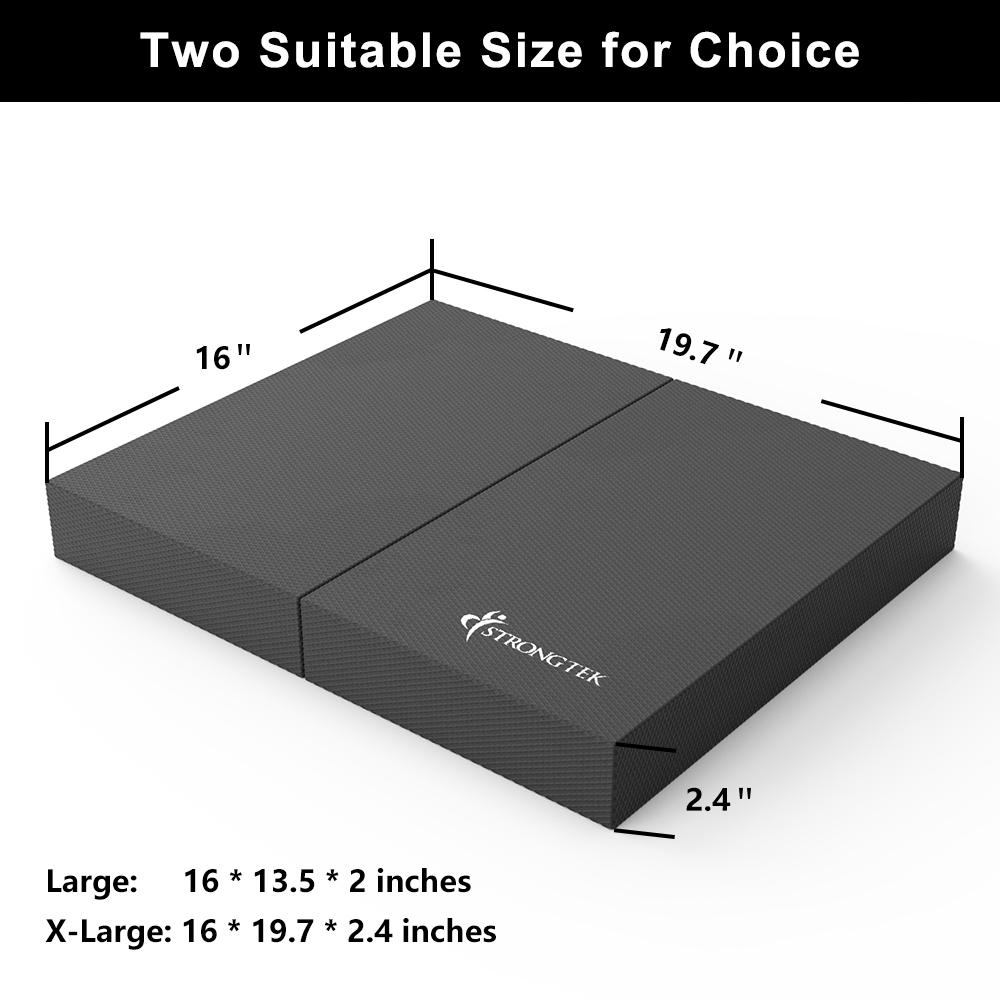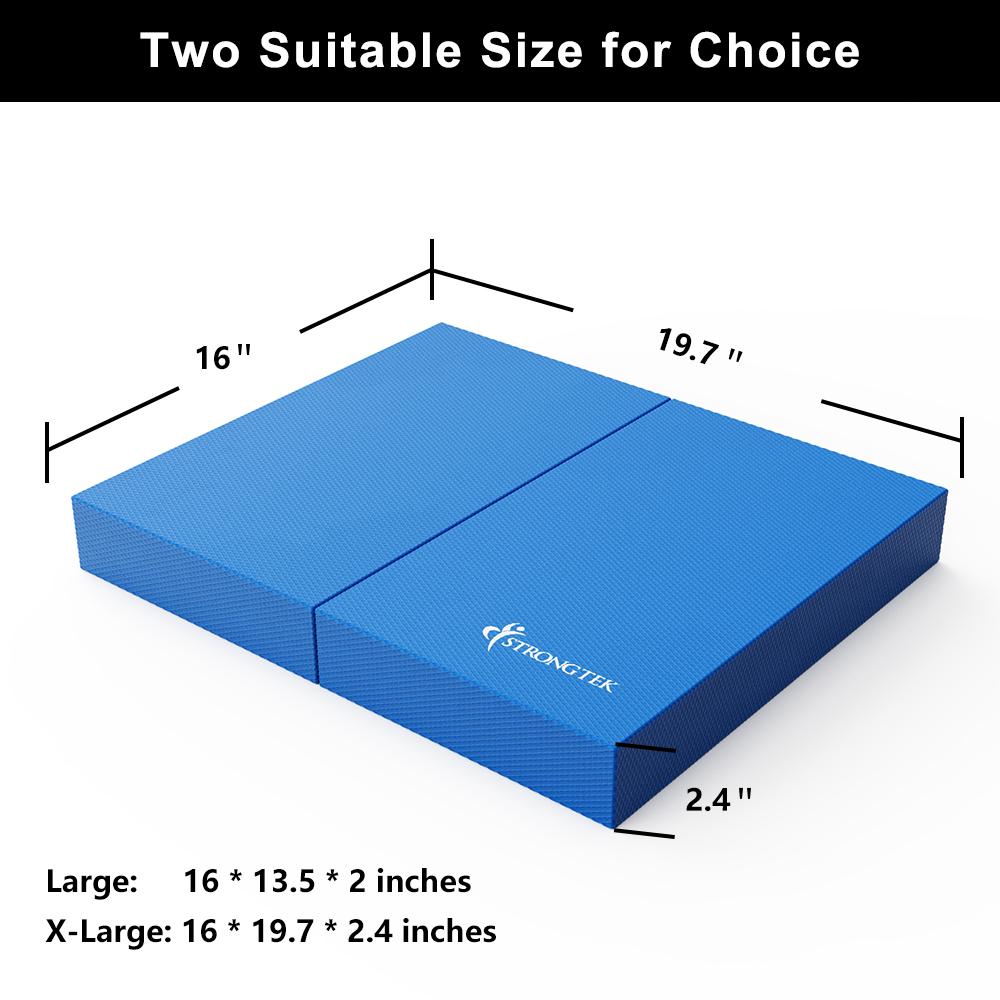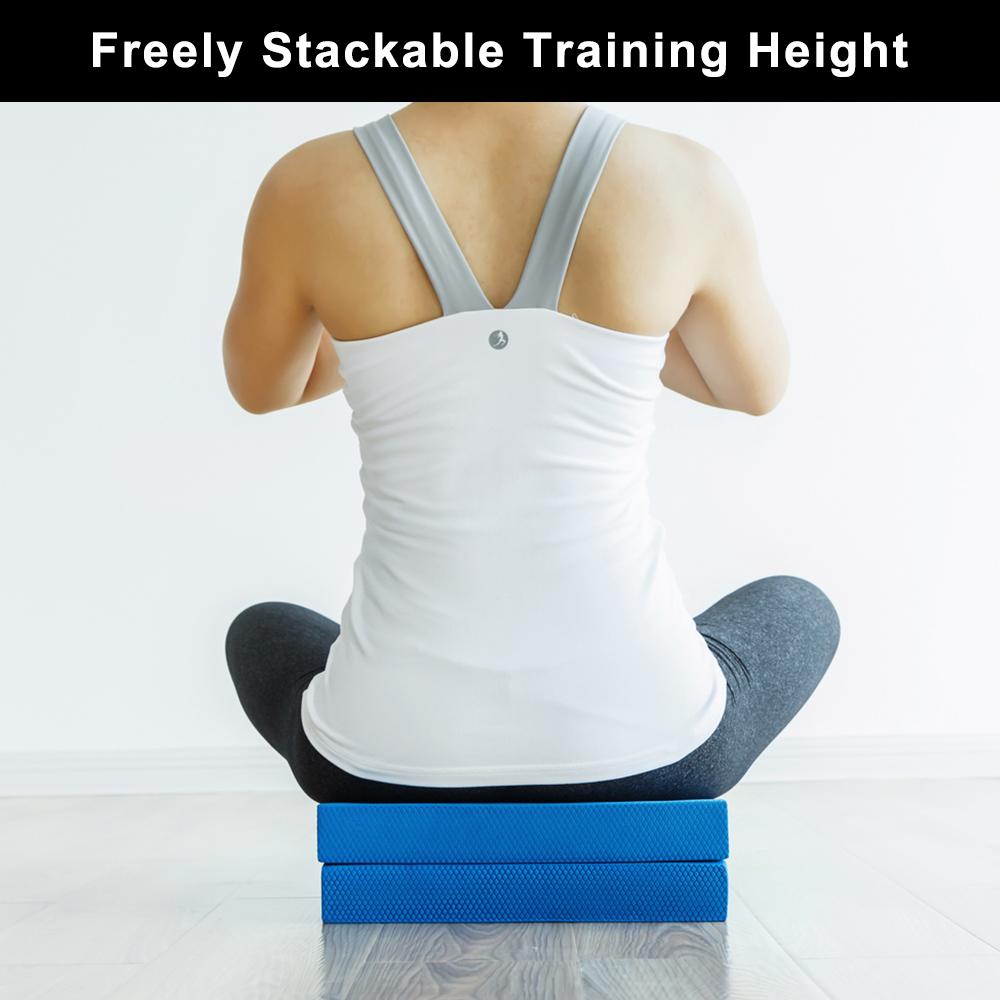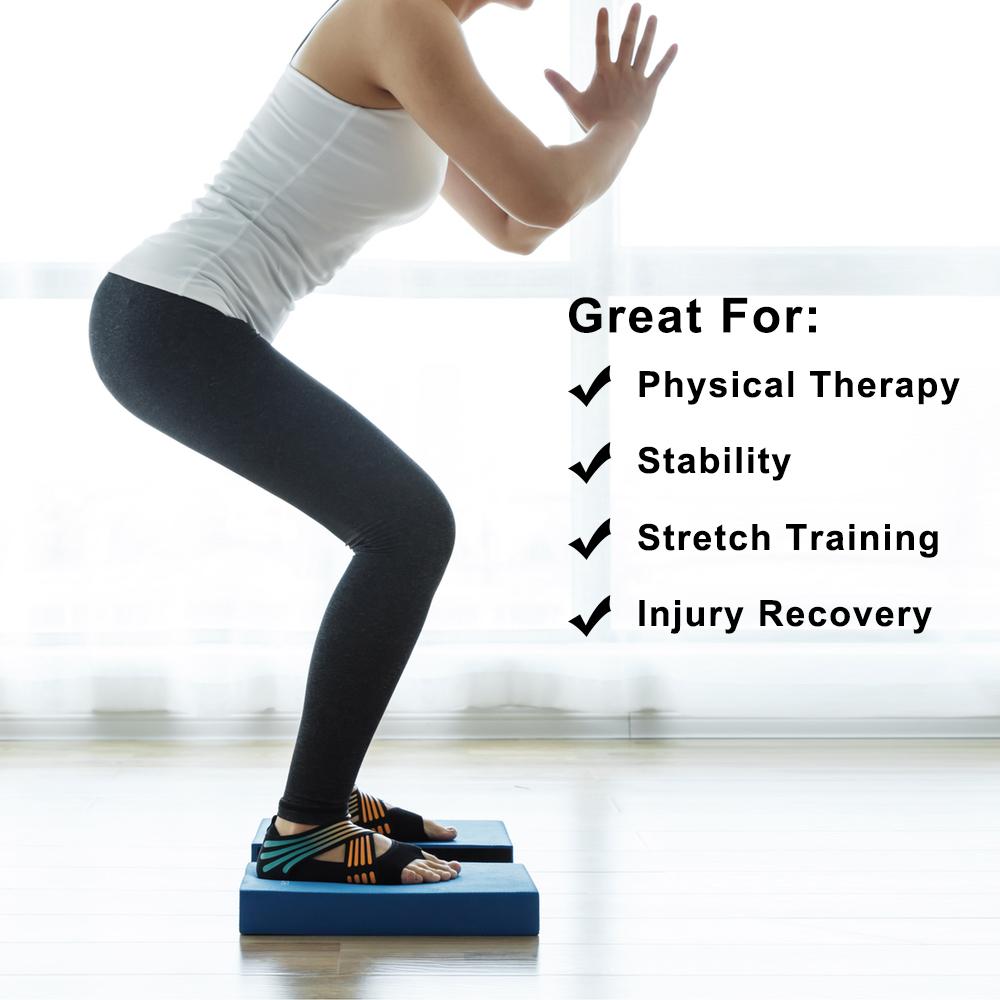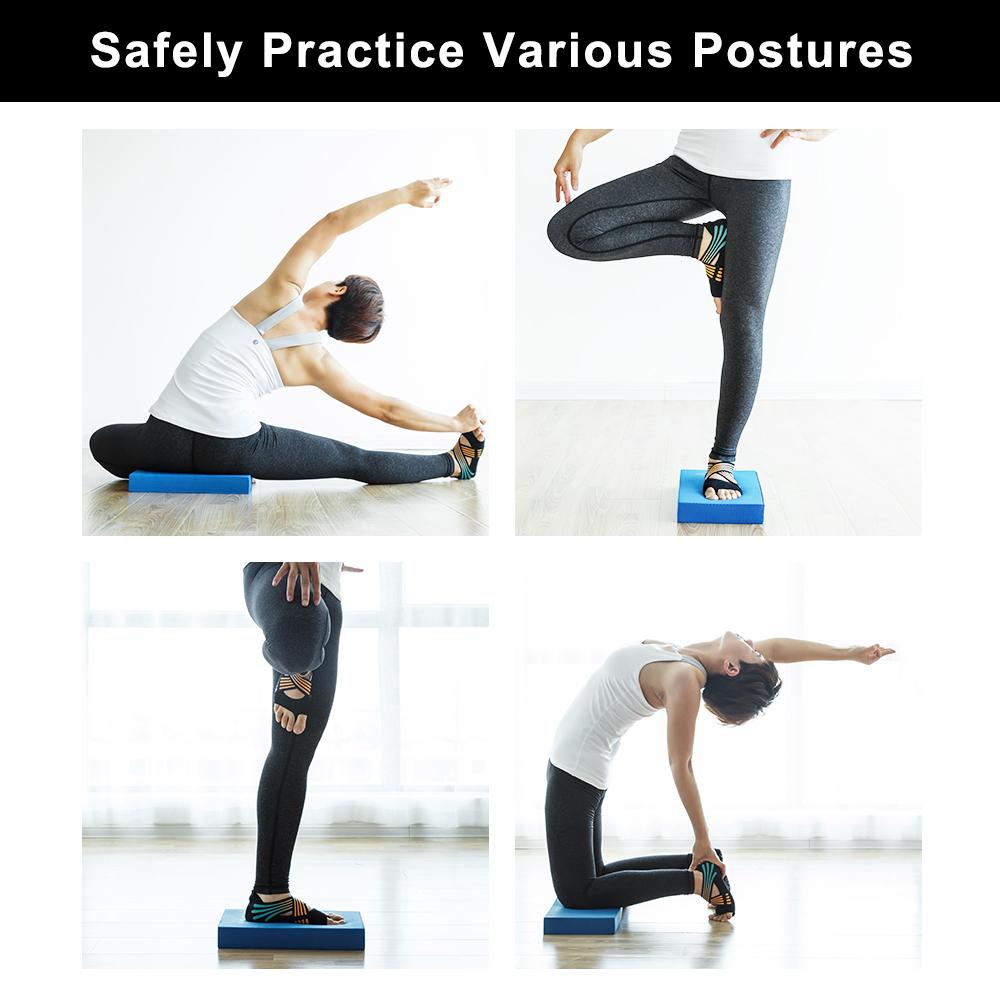 "These balancing pads work just like the ones that I use during my physical therapy sessions."
— Lou
2 IN 1 BALANCE FOAM PAD, YOGA MAT FOR FITNESS AND STABILITY
Strongtek 2in1 balance pad is the big and thick double pads that give you far more versatility and flexibility for Yoga, physical therapy, workouts, exercise, or just a great seating pad.
100% No-Risk Money Back Guarantee

Why do you need a balance pad?
Easily integrating into any workout routine, physical therapy or rehabilitation program, the Strongtek balance pad provides a safe, destabilized surface to improve overall balance and increase core strength.
These pads are even more versatile than stated in the description: placing them short end to short end creates a pad wide and long enough to do tandem balance exercises! And, when placed side by side making the pad pictured in the promo info, many other balance exercises can be done with the same kind of experience as my therapist has me do during therapy sessions as an outpatient. Their design quality and firmness of foam is very comparable to what i use at physical therapy sessions. I highly recommend this item for a higher quality balance exercise experience!
--- Grandma Bonnie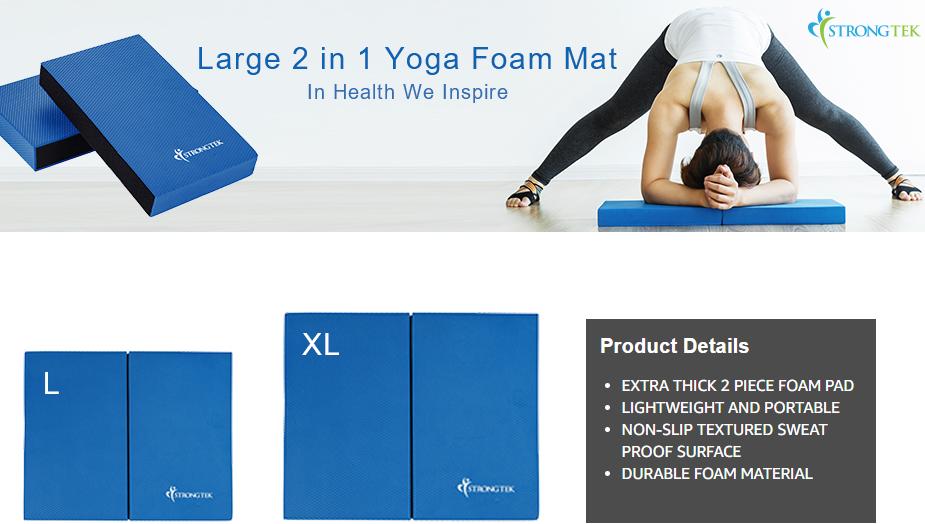 Patent pending 2 in 1 design for alternate uses
EXTRA SOFT, NON-SLIP & SWEAT-PROOF FOAM

StrongTek balance pad provides a moderately unstable surface, which effectively improves balance, coordination and strength. Easily integrating into any workout routine, physical therapy or rehabilitation program, StrongTek balance pad provides a safe, destabilized surface to improve overall balance and increase core strength.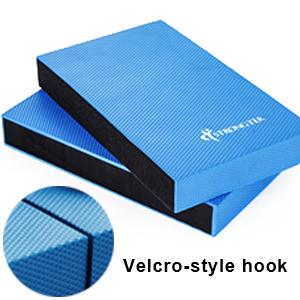 Patent 2 in 1 Design

Place these side by side, end to end at 90 degrees for an extra long pad, or place one on top the other for a super cushioning 5 full inches of foam padding. Hook & loop fasteners firmly hold these 2 cushions together to act as a single traditional cushion. Easy to connect and just as fast to disconnect.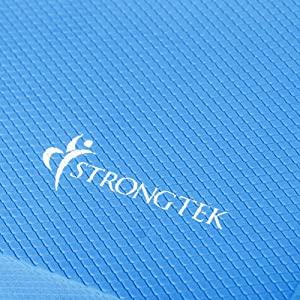 Extra Soft, Non-slip & Sweat-proof Foam
Non-slip textured sweat-proof surface won't slip or slide under you. Get safe stability needed for balancing, moves, and more. Excellent padding for knees, tailbone, elbows, lower back, and head. Many seniors use this as a very comfortable, durable long-lasting padded seating. Makes any chair or bench more comfortable for long periods.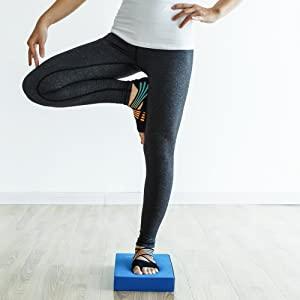 Balance with a Single Pad
Performing exercises on single balance pad gives a deeper and more effective muscle workout.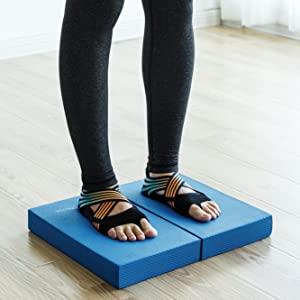 Balance with Double Pads
Performing exercises on double balance pads improves joint stability through moderate instability with balance, mobility, standing stability, and motor-skill training exercises.

Frequently Asked Questions
How thick are thevive balancing pad?

They are two and a half inches thick when you stand on them it's like standing on foam I'm satisfied with them I started to send them back because I didn't think they would be wide enough and then I decided to buy a second one which my theory was correct and I'm quite satisfied with the both of them depending on what you're doing and how wide is a therapy pads I see I think they will do the trick you may have to buy two sets or more and they are not very good I like them they helped me a lot.


What are the diminsions of the large and extra large yoga balance blocks?

The dimension of the extra large balance pad is 19.7 x 16 x THICK 2.5 inches. The large one is 16 x 13.5 x THICK 2 inches.


What is the density (PCF) of the pads?

They are very solid and great for kneeling, but yet they are soft on the knees when used. Can't say what the actual density is, but they are more than sufficient for any use...unless you're placing a car on a jack on them.


Lysol spray and paper towel. Just don't get it too wet and it will be fine.


Is this a closed cell foam?

There are 2 closed, solid foam blocks which velcro together to make one solid block. The velcro holds the blocks together very well. I have never had them come apart during exercise.

Move. Stretch. Relax. Health.
To develop the highest quality products made from eco-friendly materials, that outperform typical workout equipment.
Our commitment to developing innovative, stylish, and comfortable products is making an enormous impact, not just on sports and fitness enthusiasts, but anyone looking to easily incorporate more activity into their day. You'll see an increase in ease of movement and better posture, creating a happier, more active life.