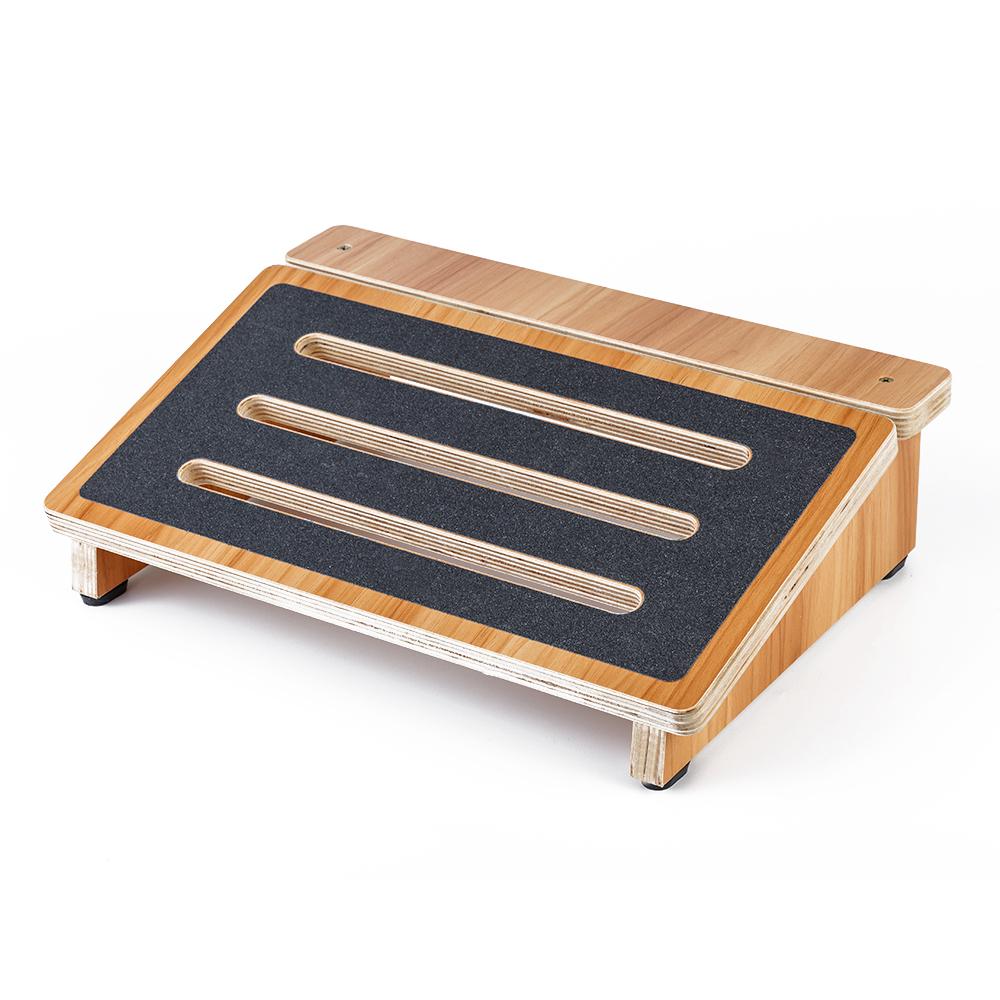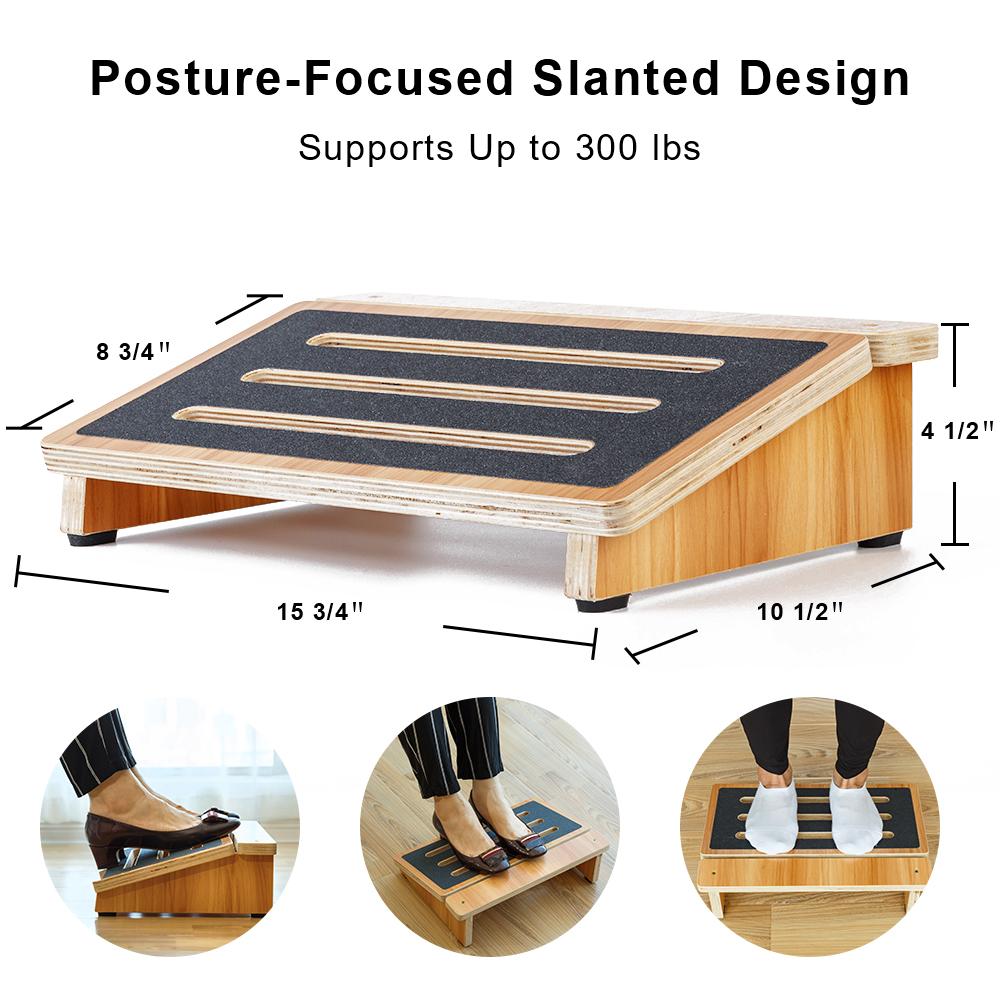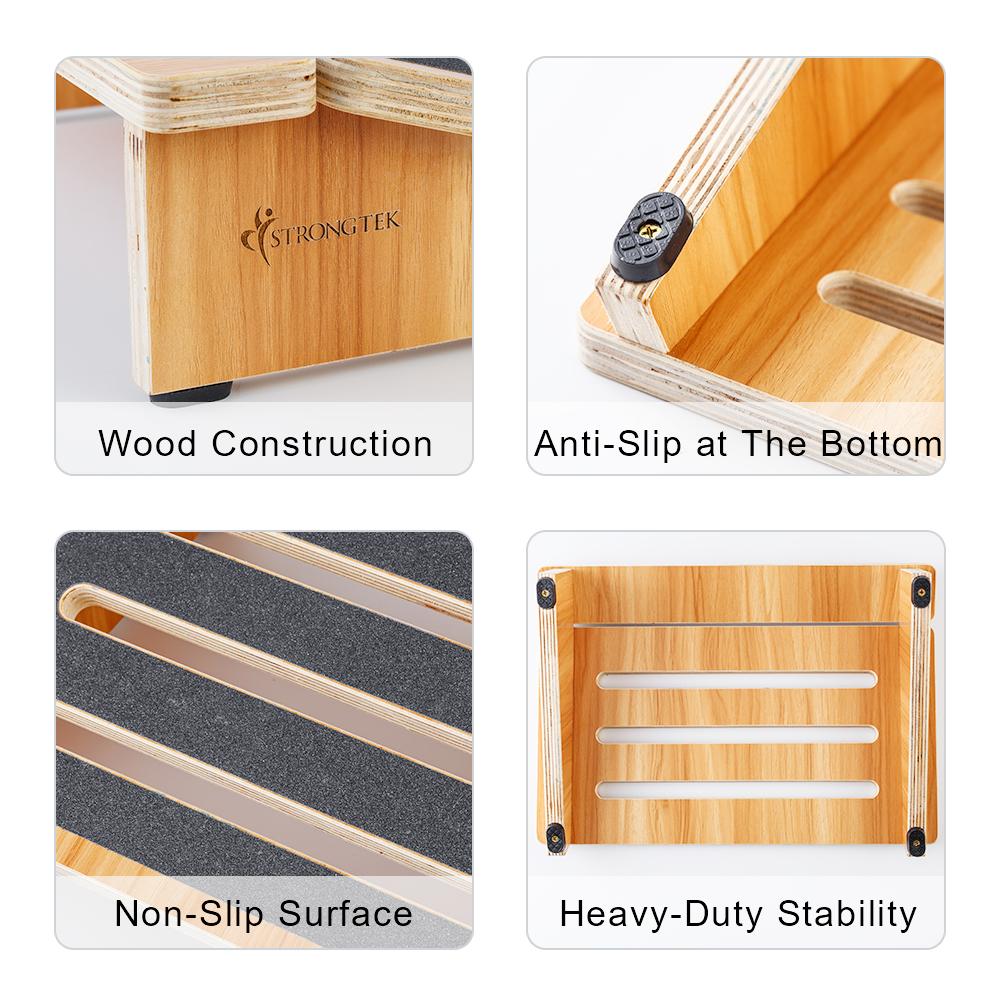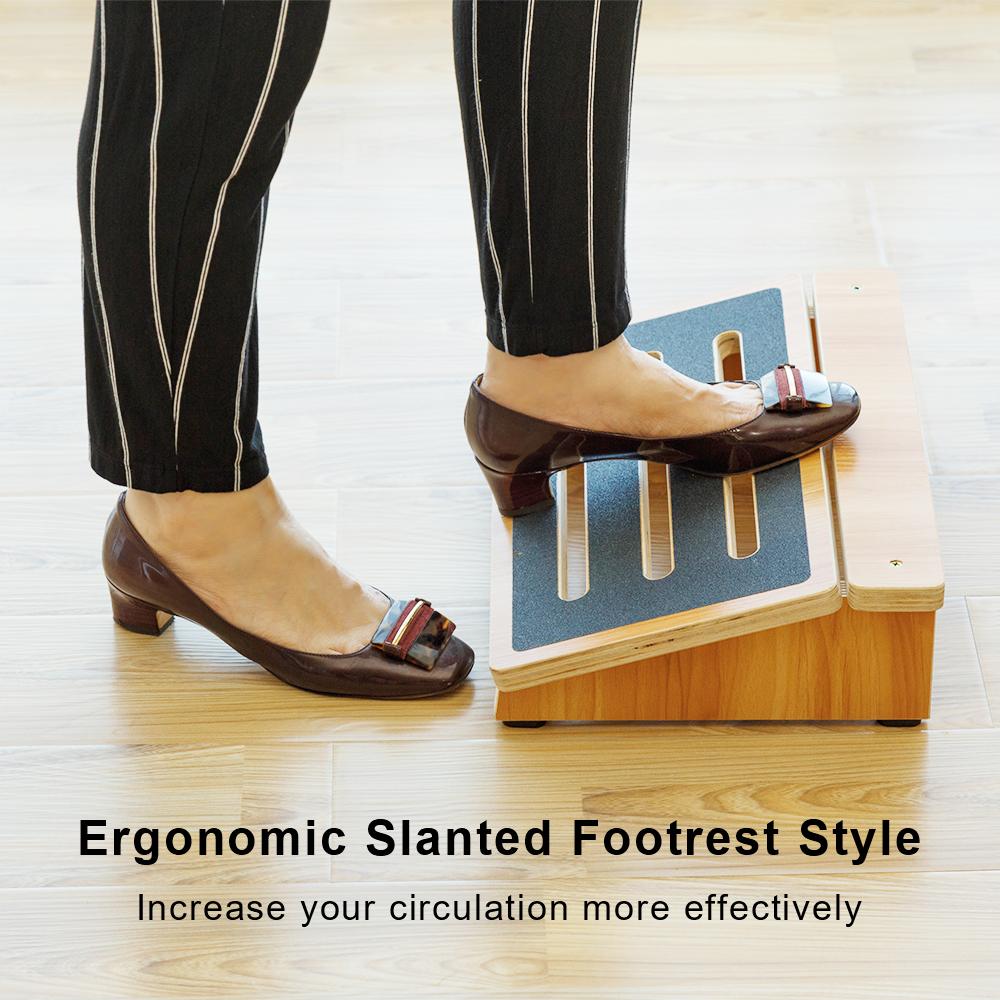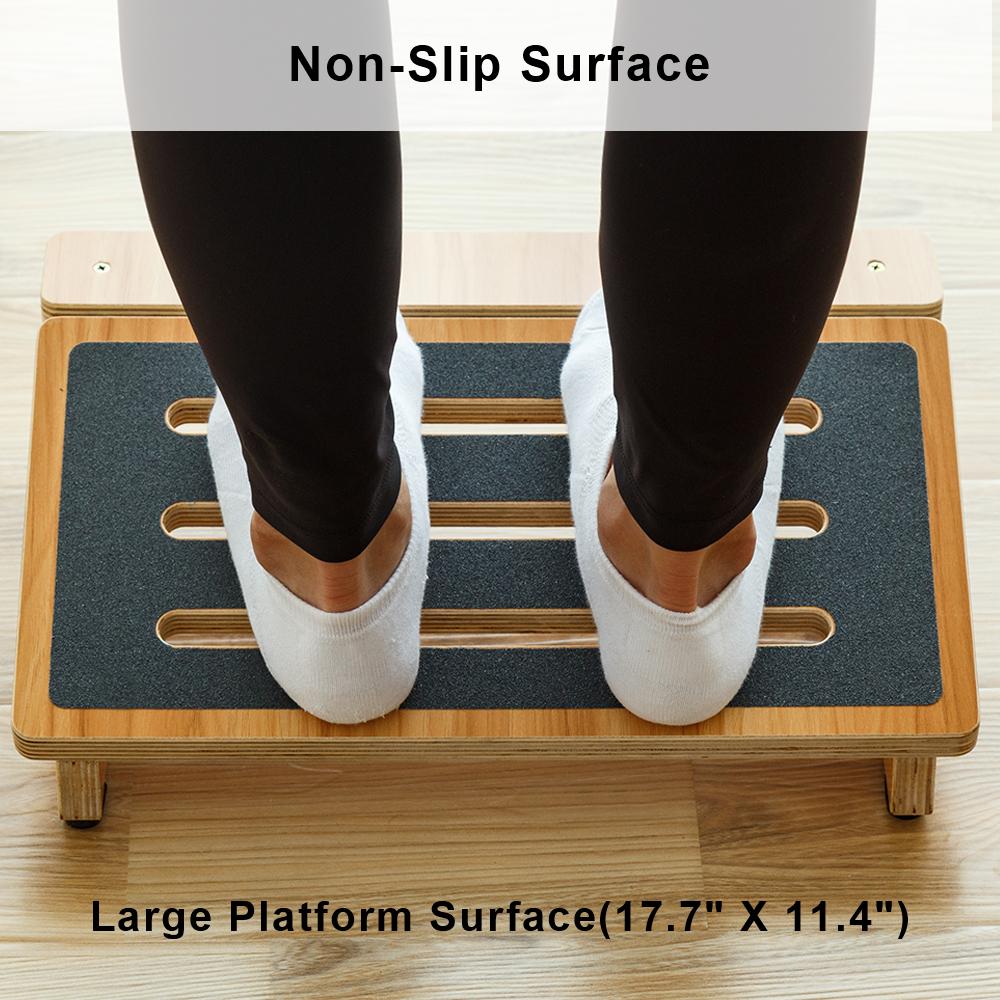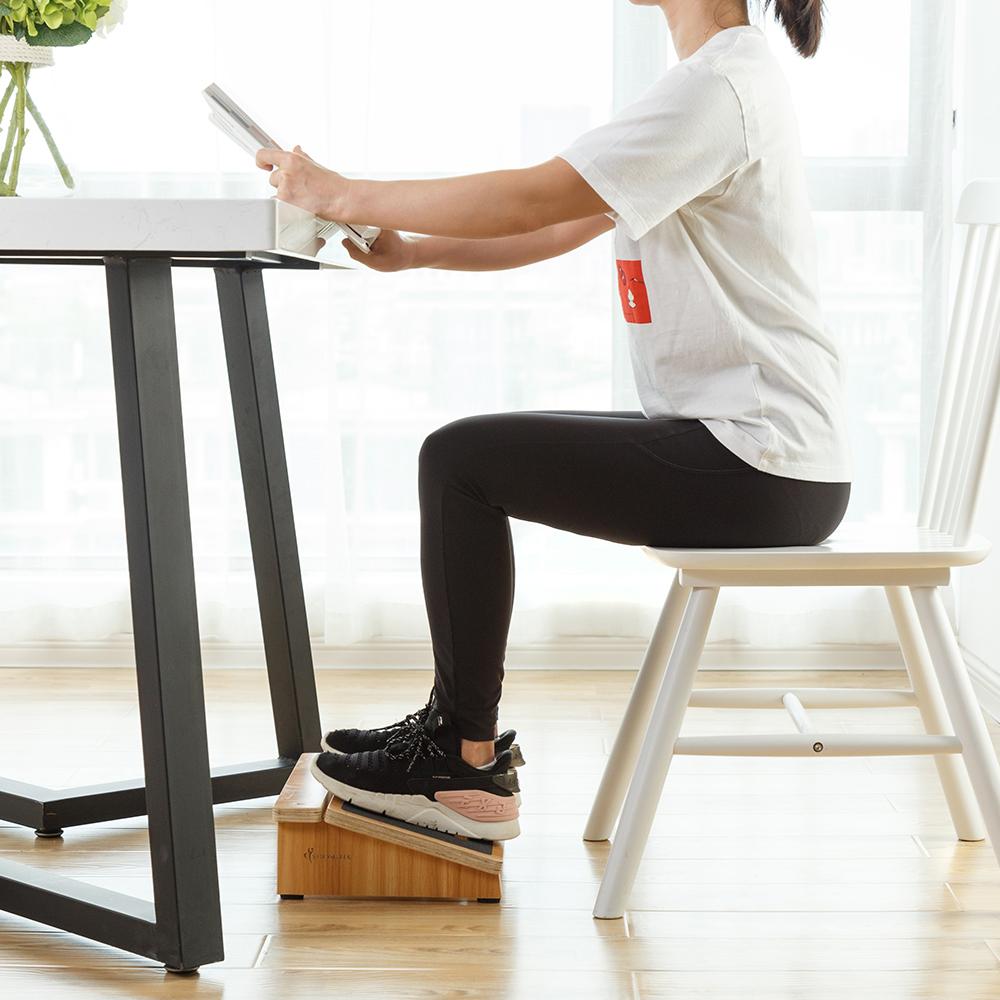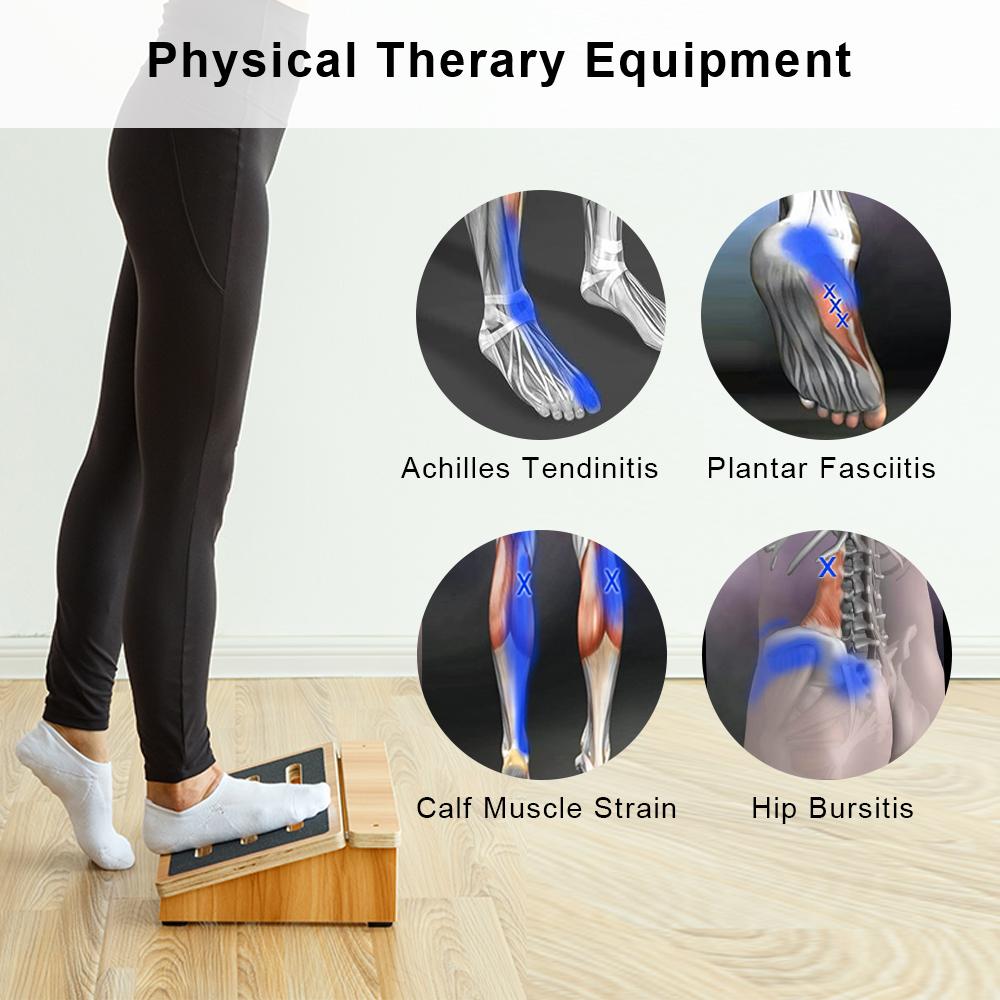 "This really helps change the angle of how I sit at work. "

— BkSmith
SLANTED NON-SLIP WOOD STEP STOOL, PORTABLE UNDER DESK FOOT REST FOR HOME AND OFFICE
StrongTek slanted under desk footrest helps you find just the right angle to prop up your feet, increase your blood flow, and keep your more focused and physically relaxed when you're working, gaming, writing, or stuck behind that computer monitor for hours on end. Using it often can help to relieve muscle tension, improve posture, and increase your circulation.
100% No-Risk Money Back Guarantee

Why do you need a footrest?
StrongTek slanted under desk footrest can improve your posture and help with your poor circulation, stiff joints, and discomfort to your knees, hips, and lower back cause by long hours sitting at your desk with your knees flat on the floor.
"Nice and sturdy and angled just right for me to provide the right support while I'm working all day from home during a pandemic. I bought one for my new home office and I liked it so much I purchased another one for my work office. It's also light weight. I often will move it with my feet to reposition it under my desk. On carpet this is silent and no one will hear this."
--- Tiffany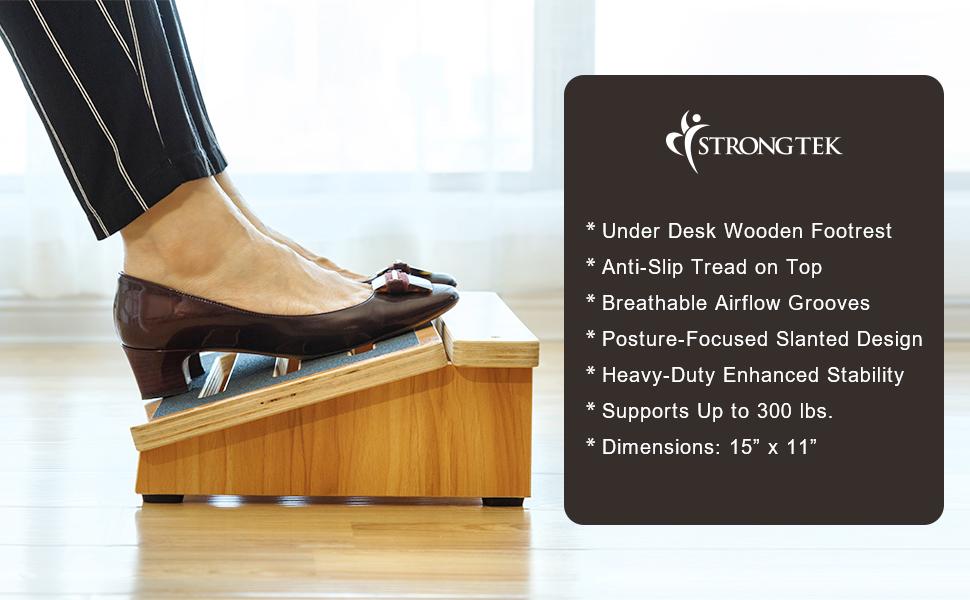 Ergonomic design to reduce fatigue and pain

HELP IMPROVE YOUR POSTURE, BLOOD FLOW AND CIRCULATION
We use a more ergonomic slanted footrest style that not only props your knees up but angles your ankles at the same time. Improving your seated posture and your body's natural circulation can have a major impact on how you feel both physically and mentally.
Frequently Asked Questions
I am 5'2 and i have a hard time with my feet reaching the floor when i'm at my desk. i need something stable. will this be tall enough?

My son is 4' something (age 10) and he can reach it. That should be perfect for you. I'm 5'4" and it's great.


How much does this slide on typical office carpet (not home office)? Does it stay put or do folks end up repositioning it every few minutes?

It's great! I have it on indoor/out door carpet and it doesnt move at all. I love it.


Is the wood real wood or pieces of wood glued together ?

The material we use for the StrongTek toilet stool is Lauan hardwood plywood. layers of real wood glued together. In fact it is stronger than the solid wood.

Move. Stretch. Relax. Health.
To develop the highest quality products made from eco-friendly materials, that outperform typical workout equipment.
Our commitment to developing innovative, stylish, and comfortable products is making an enormous impact, not just on sports and fitness enthusiasts, but anyone looking to easily incorporate more activity into their day. You'll see an increase in ease of movement and better posture, creating a happier, more active life.