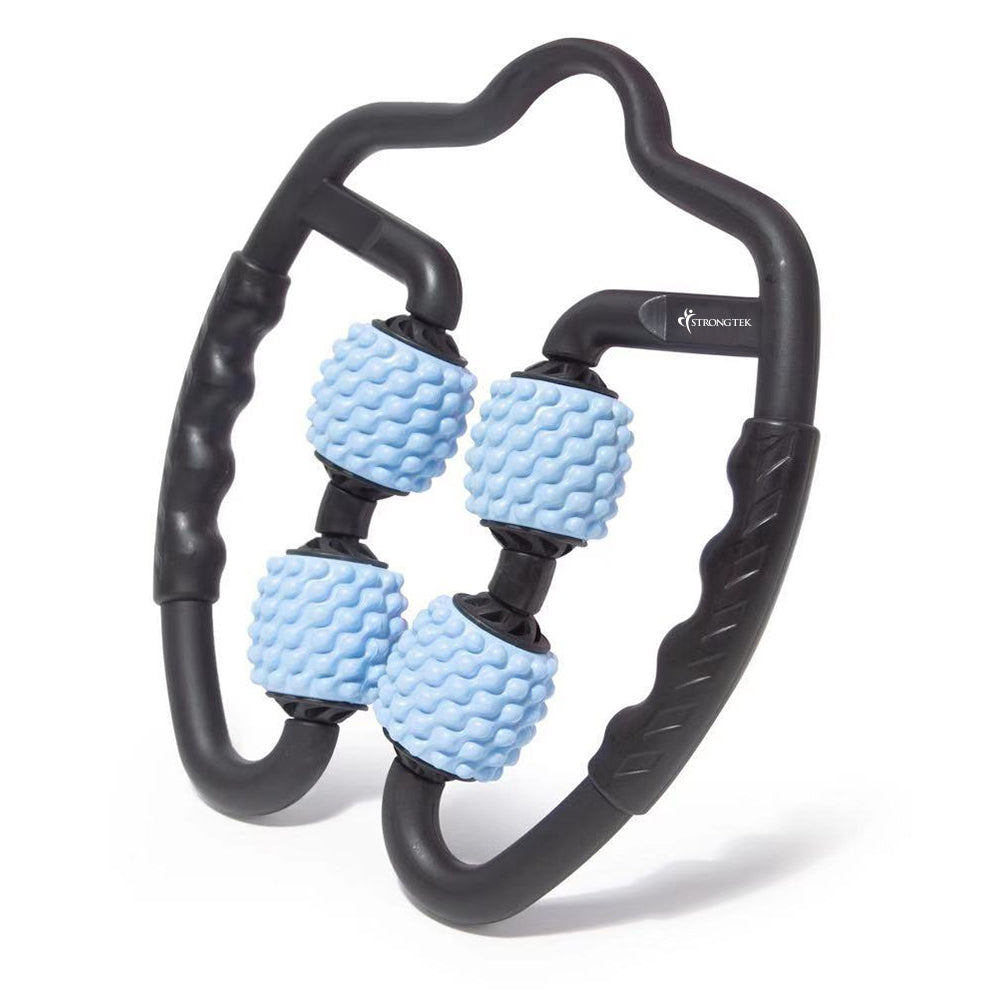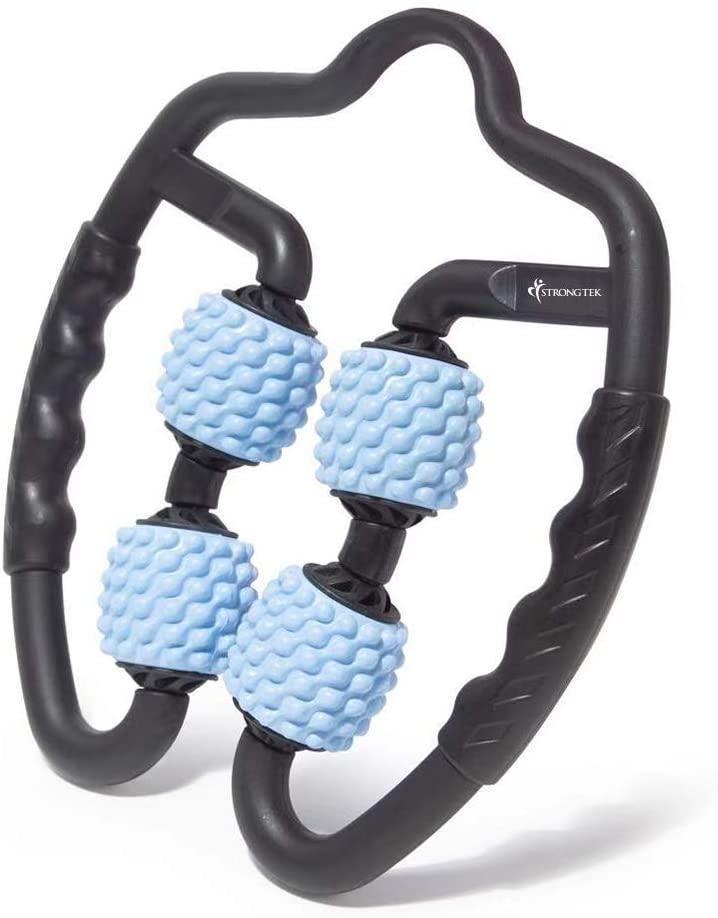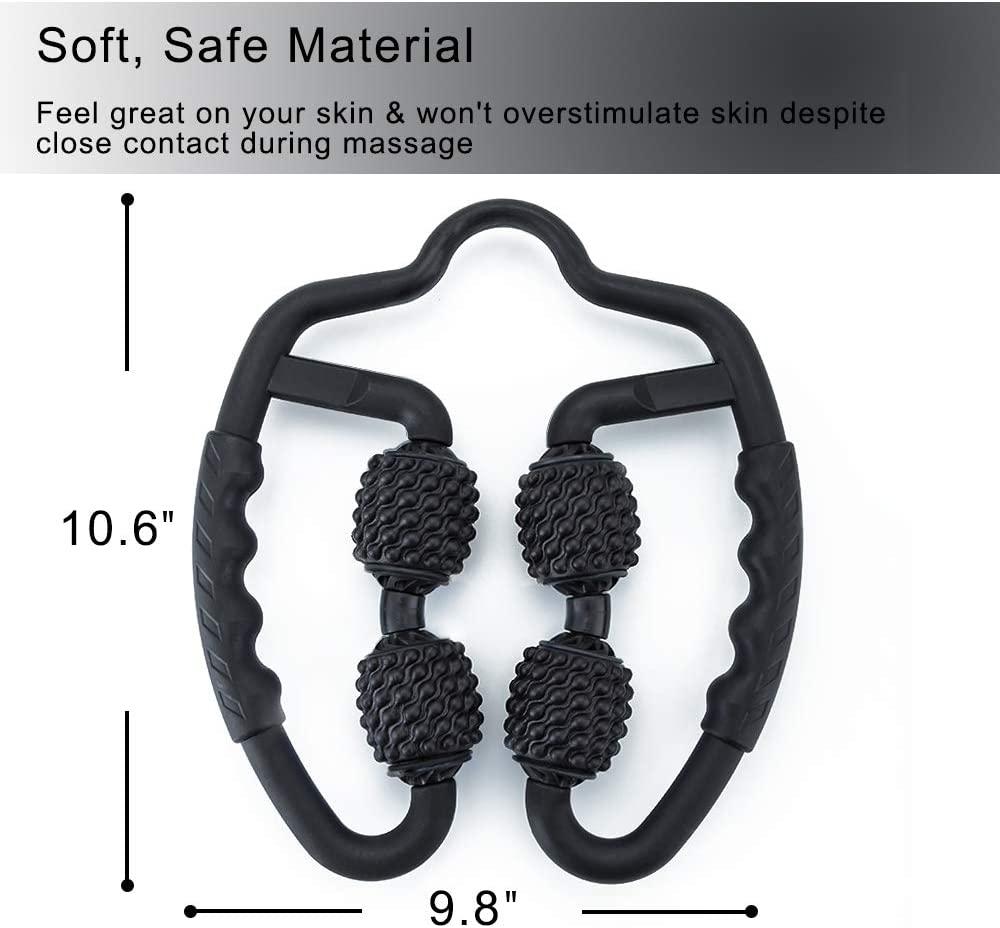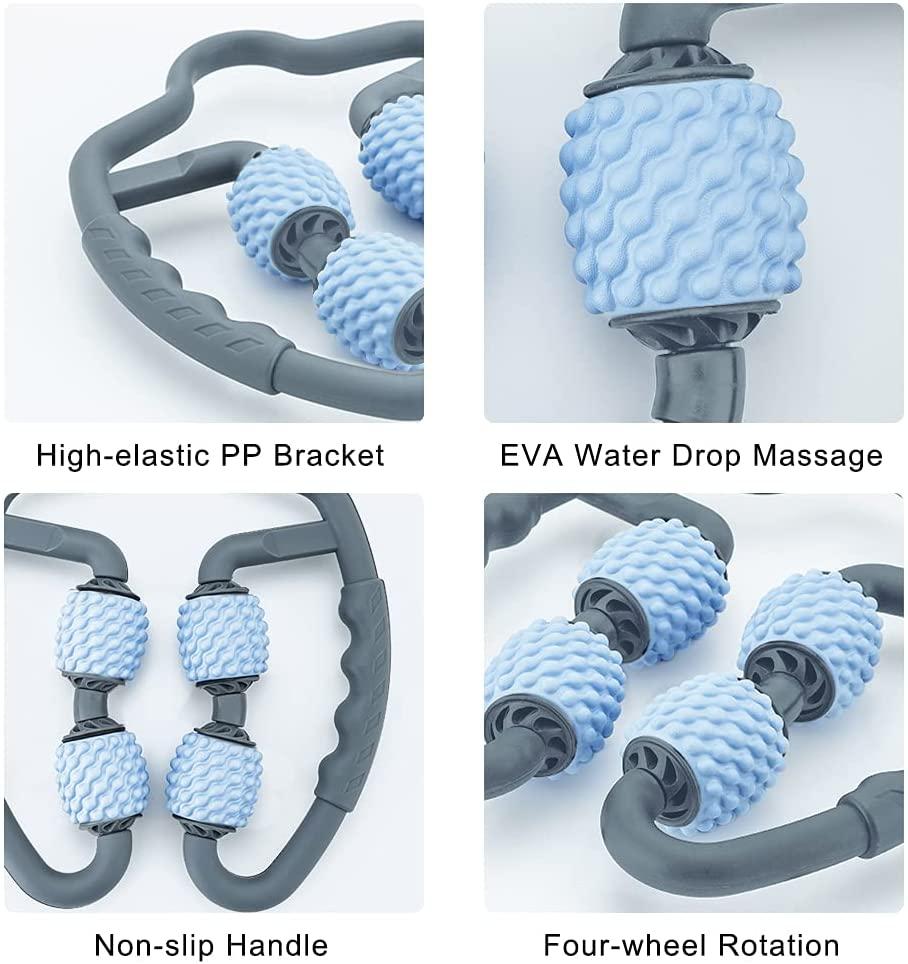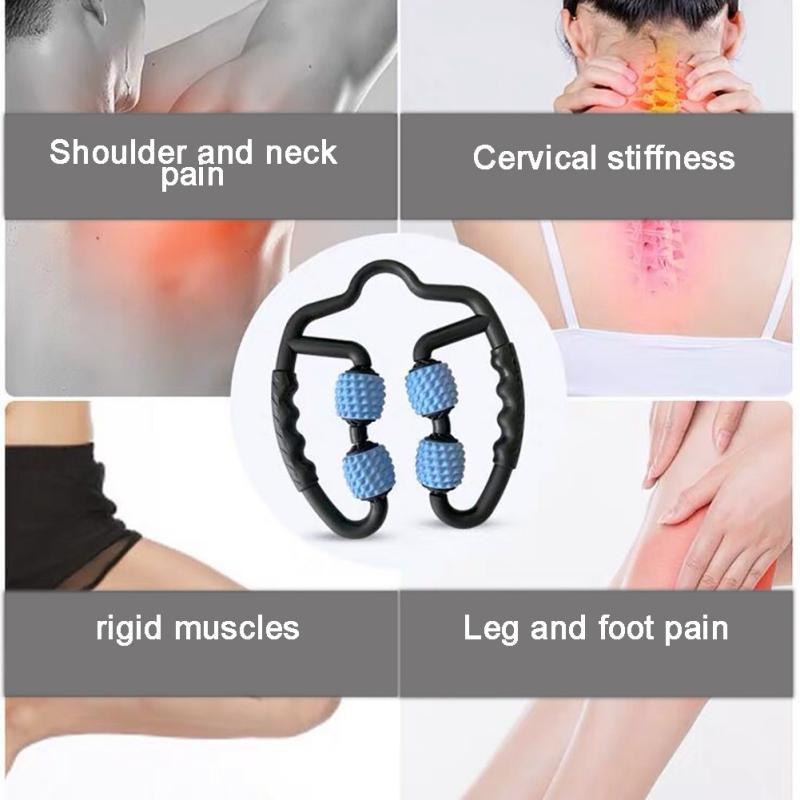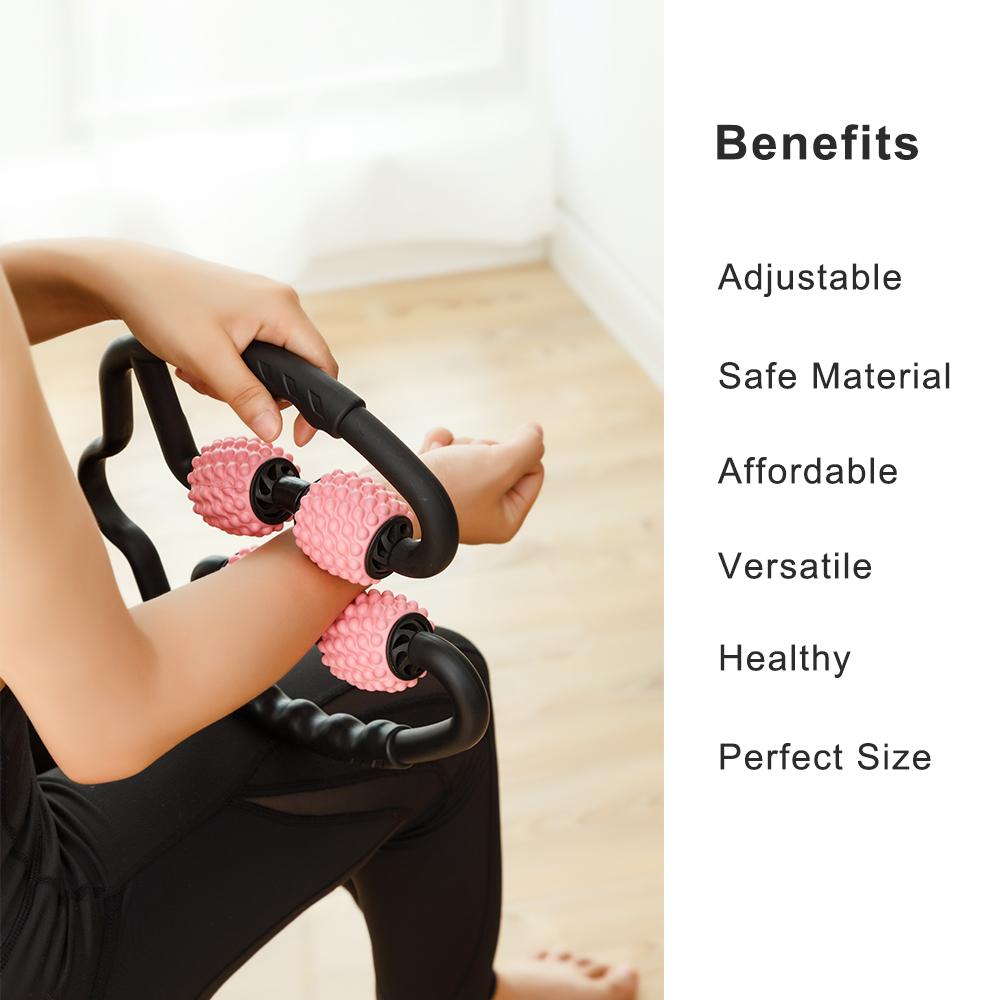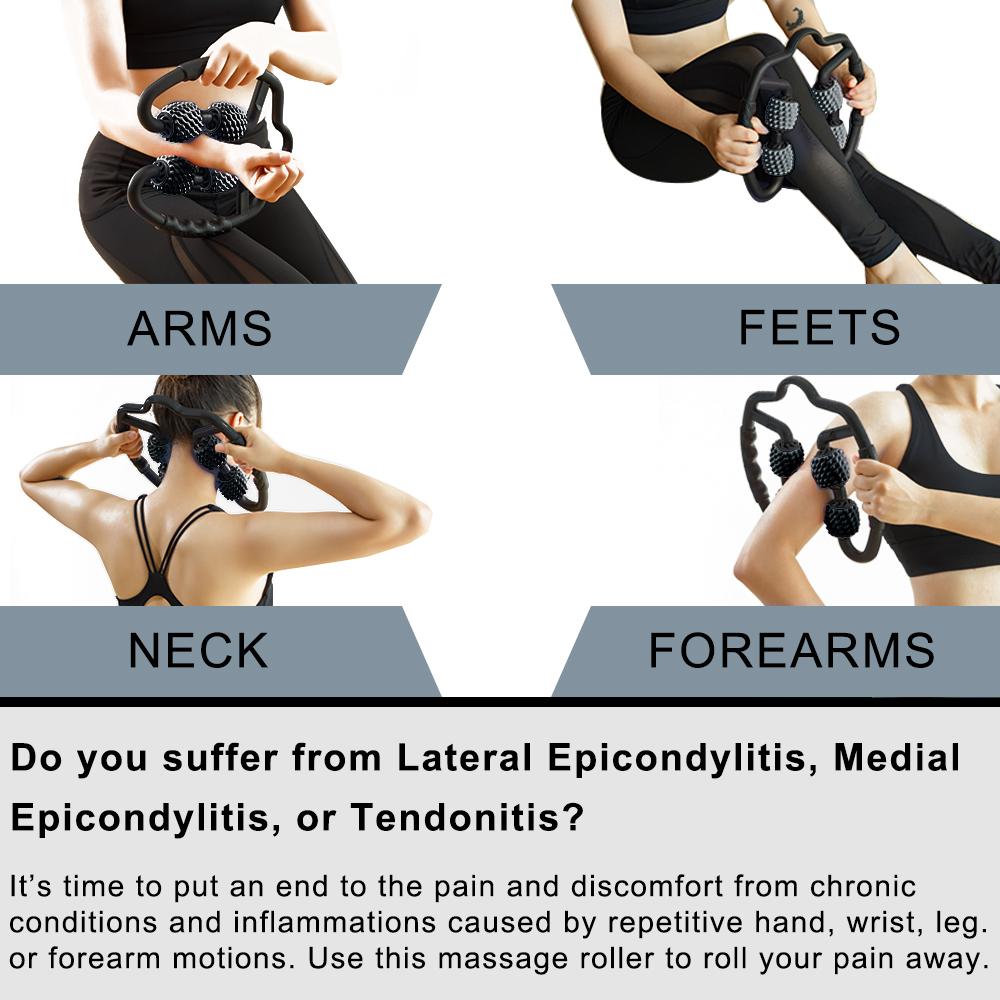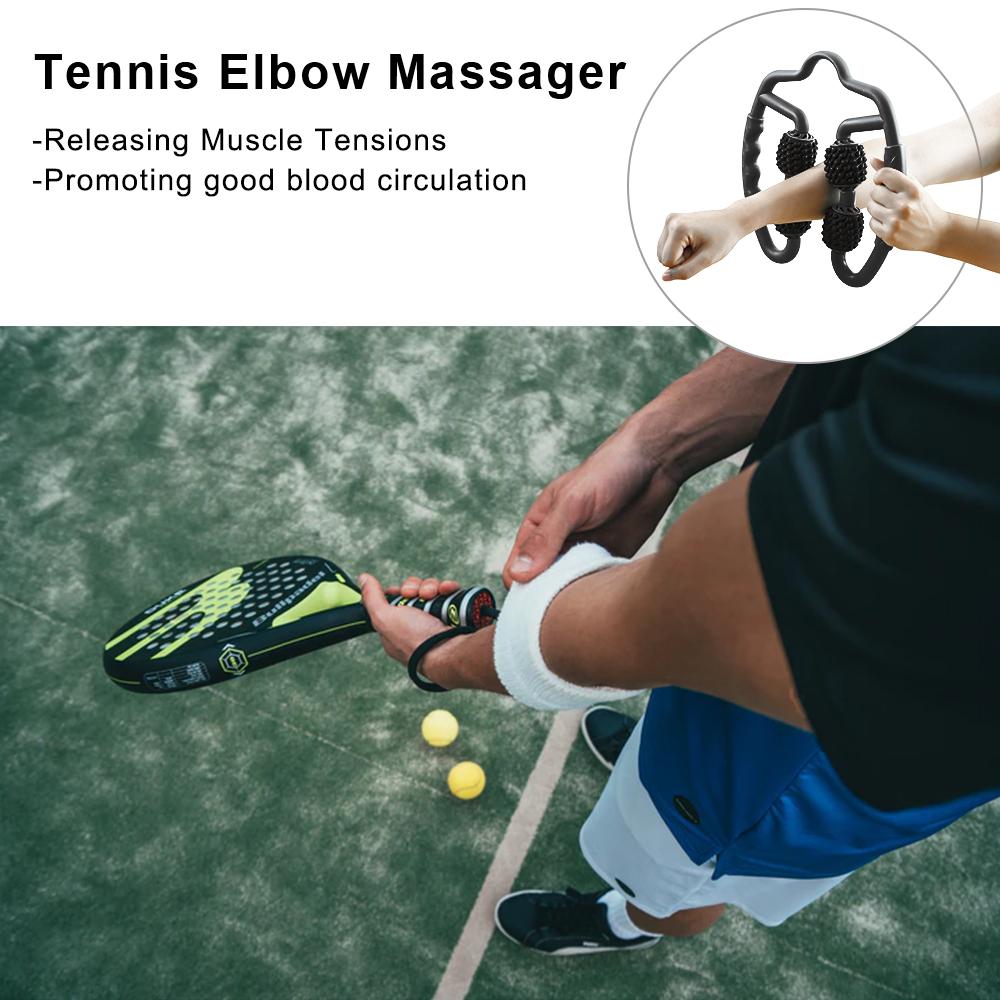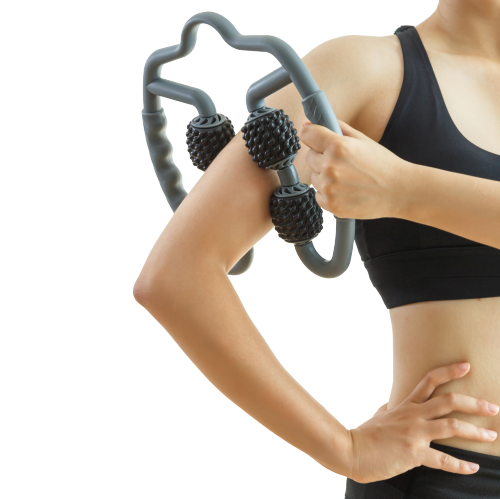 "This product helped increase circulation and smoothed out my skin around my thighs."
— Ginny Rousch
U-SHAPE TRIGGER POINT MUSCLE ROLLING MASSAGER, 360° DEEP TISSUE RELAXER
StrongTek Trigger Point Massager can be used on the arms, forearms, elbows, legs, calves, neck, and other sore or aching areas. It helps release tension, stress and pain in the muscles by improving natural circulation and reducing inflammation to restore mobility and flexibility.
100% No-Risk Money Back Guarantee

Why do you need a trigger point massager?
When you live an active lifestyle playing sports, enjoy tennis or golf, working out or weightlifting, or just staying on the go your muscles can get tired, sore, and start to slow you down if you're tense and tight.
"Bought as a gift for my husband, he loves it and uses it for forearms, legs & feet. He is a massage therapist and was impressed by how well it works for his forearms. It's sturdy, well built and works great! We love it!"

--- Rachael W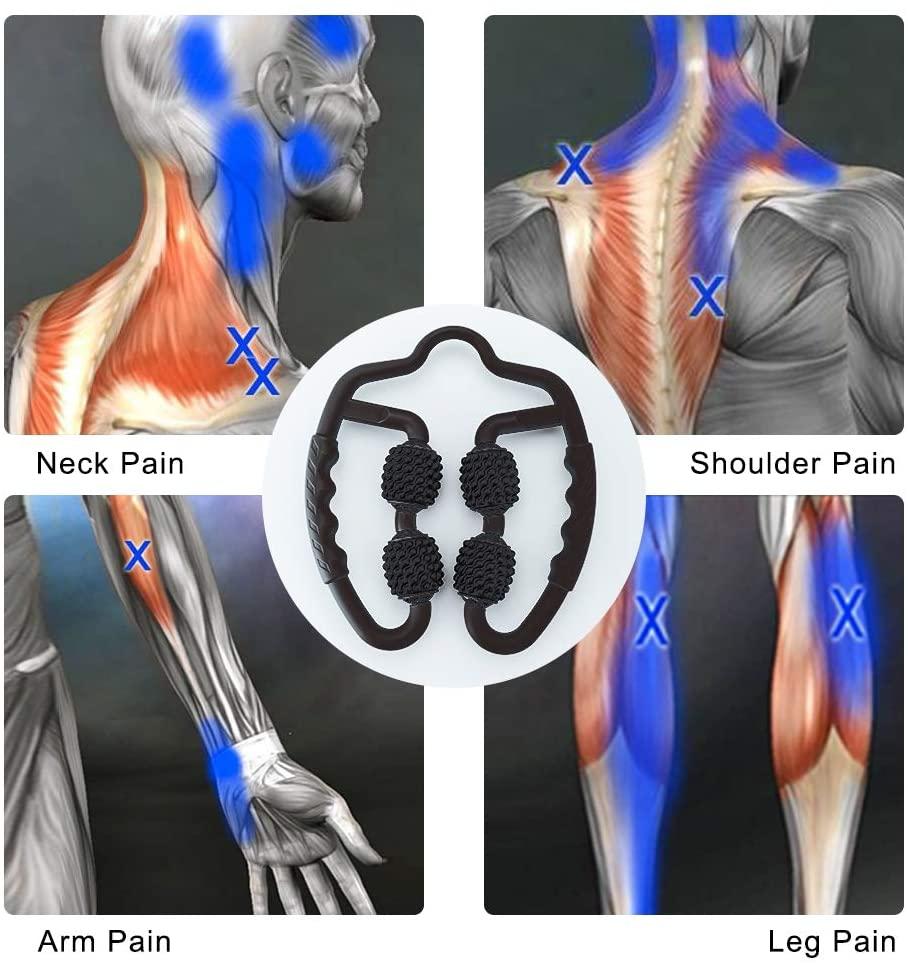 Full body deep tissue and myofascial massager
RELEASE TENSION, TIGHT MUSCLES, AND SORENESS
StrongTek Trigger Point Massager is ergonomically designed with dual texturing rolling massage points and can be used to massage multiple areas all over the body.It can help reduce inflammation, stimulate natural blood flow and circulation, and reduce muscle tension.
This is the best personal massage roller for who suffer from Lateral Epicondylitis, Medial Epicondylitis, or Tendonitis.
Frequently Asked Questions
How wide can this open? I have wide calves.

It's strong and flexible, I got one for a high-power lineman as a gift... they climb poles all day... your calves are very likely to fit. Idk an exact measurement that it opens up... maybe as far as 8" on the "mouth end", if you really pull? I really recommend this tool I was impressed by it, former licensed massage therapist, no stranger to self-care tools. Amazon is great about returns if you hate it... super worth a shot.


Does it help with cellulite?

Actually, technically, yes, stimulating and massaging the superficial most adipose (fat) tissue in the body can help reduce cellulite, especially when combined with proper hydration, reduced sugars, sweating, etc. I have personally, eliminated mine before with dedication to all the aides, but cellulite will return if your lifestyle doesn't also maintain what it takes to keep it at bay. In fact, I'm very slender and athletic and I still find cellulite to be the most exhausting fat to manage, so a tool like this could be very helpful! Enjoy the journey, there's no such thing as a destination with health and fitness!


Is this product latex-free?

Yes. I am allergic to latex, so I made sure it was.


Does it fit on big thighs?

That's difficult to say without knowing what you mean by 'big.'. I'm a size six and pear shaped, and while this has some flex to it, it's still very tight on my thighs. That said, it will still work on arms, wrists, and calves, but depending on your circumference, it may be uncomfortable.

Move. Stretch. Relax. Health.
To develop the highest quality products made from eco-friendly materials, that outperform typical workout equipment.
Our commitment to developing innovative, stylish, and comfortable products is making an enormous impact, not just on sports and fitness enthusiasts, but anyone looking to easily incorporate more activity into their day. You'll see an increase in ease of movement and better posture, creating a happier, more active life.