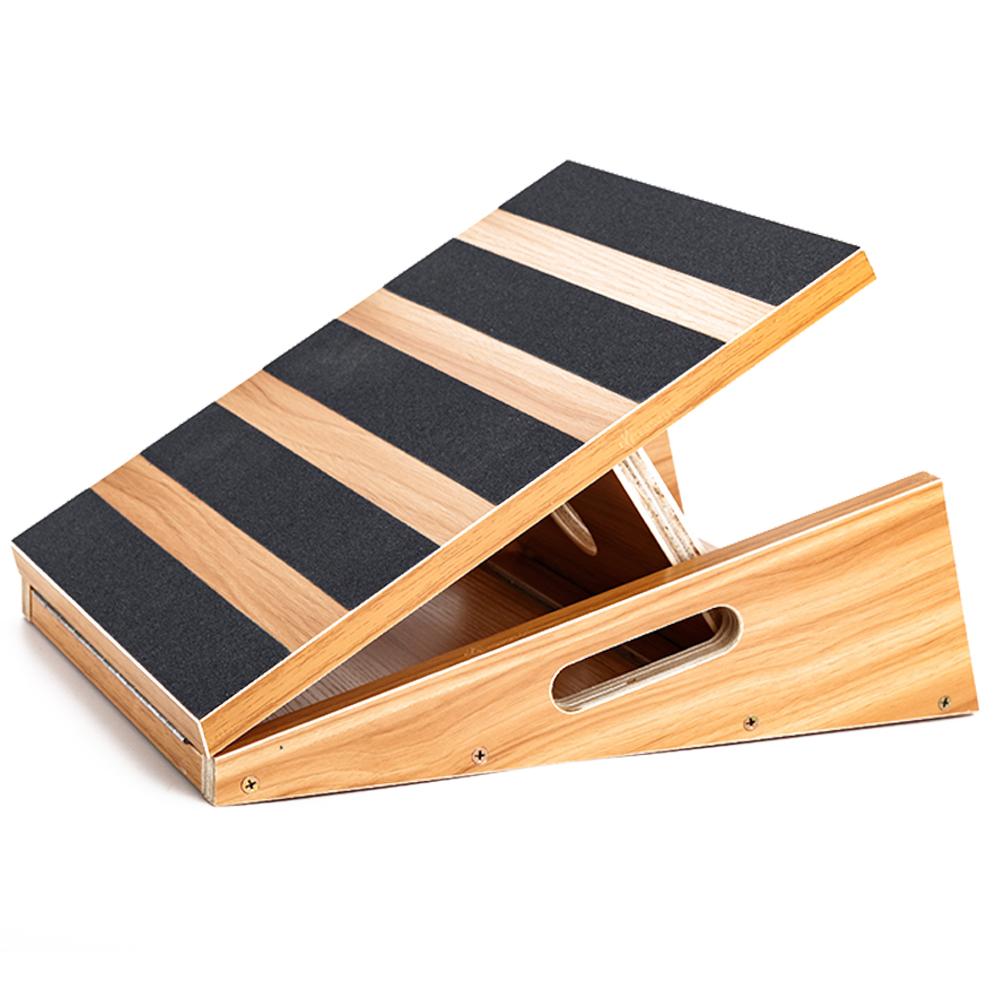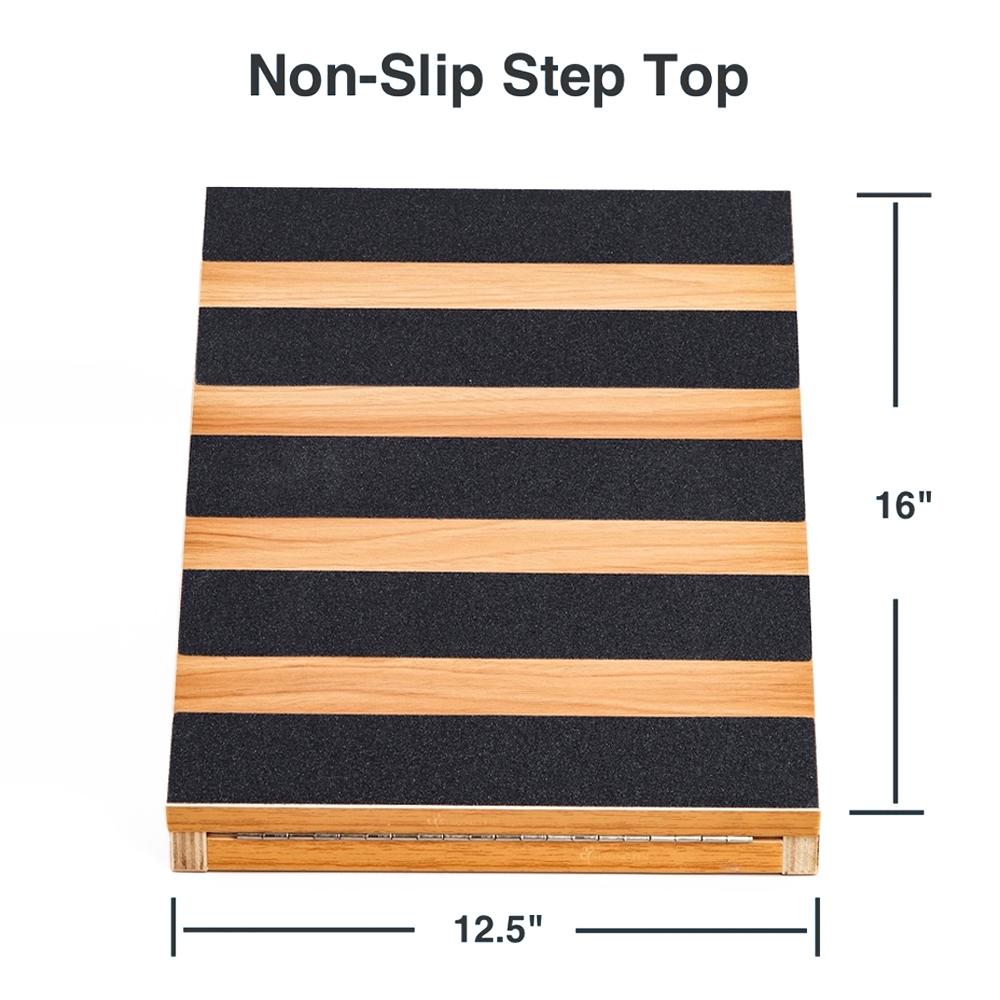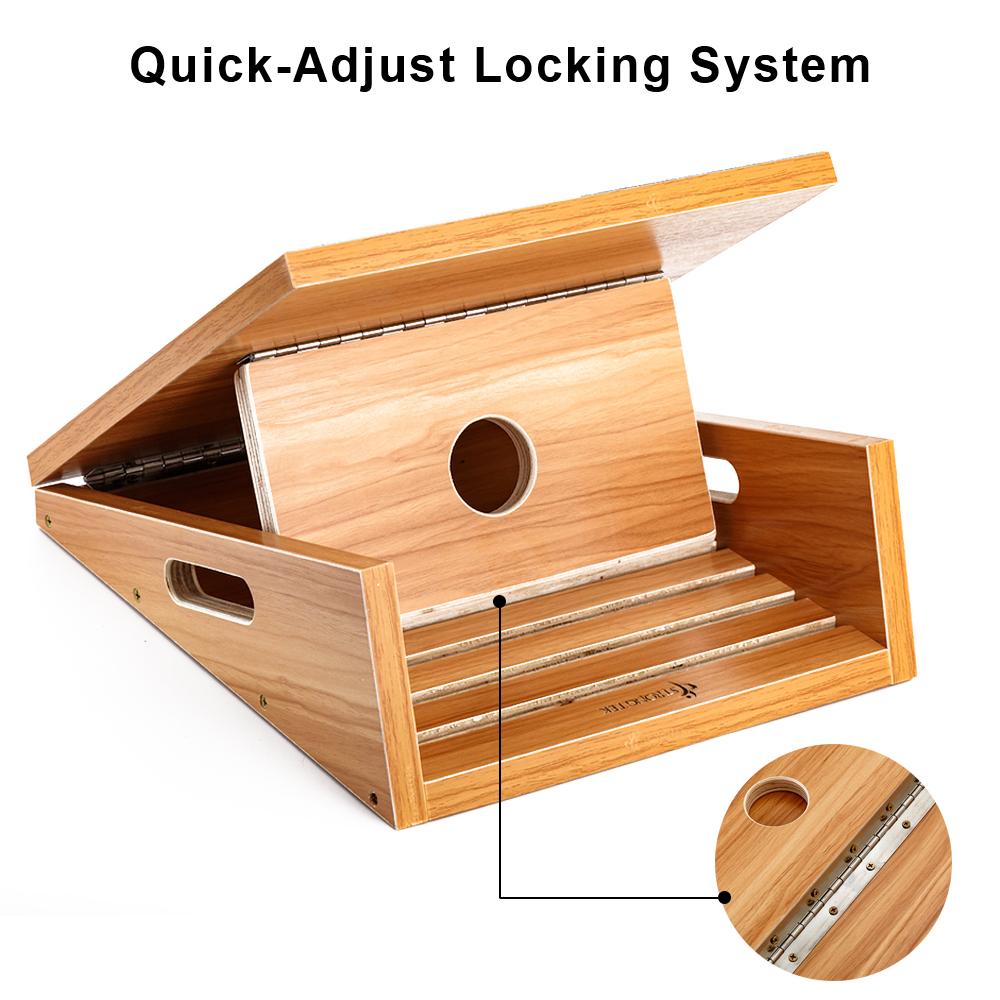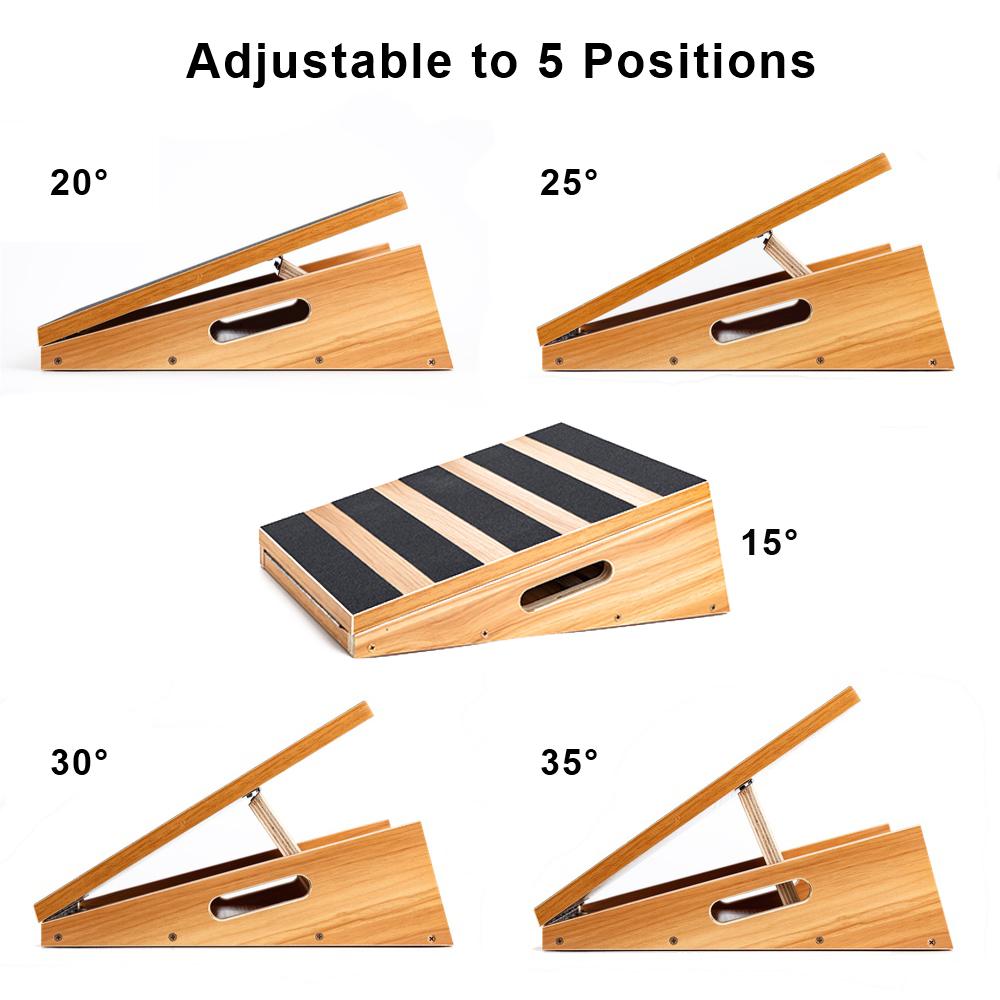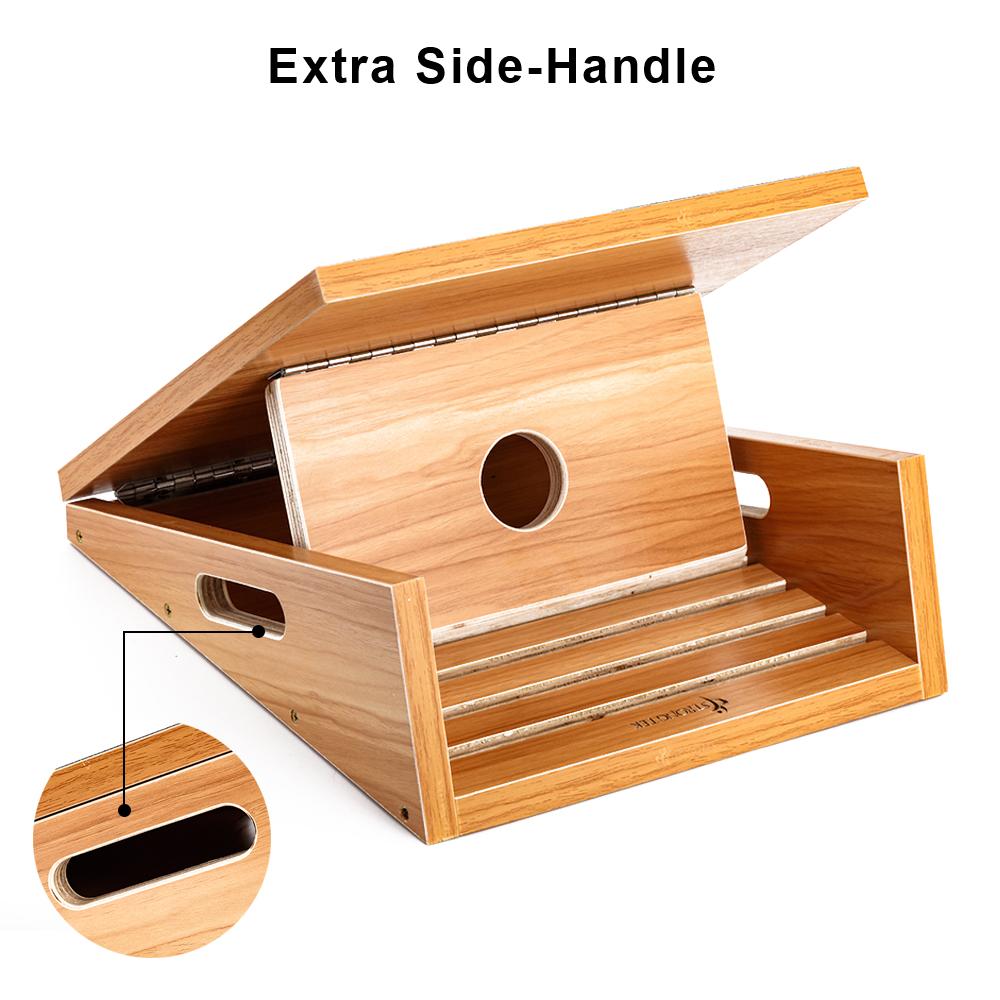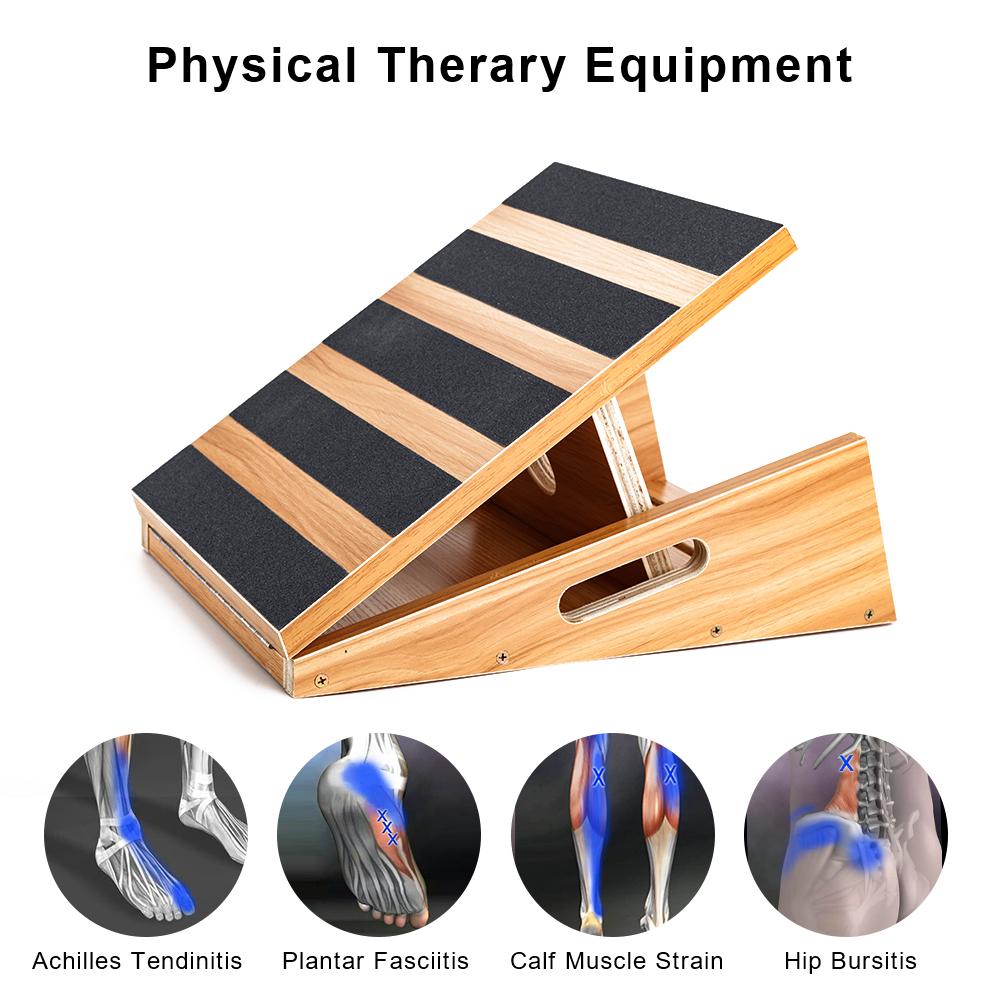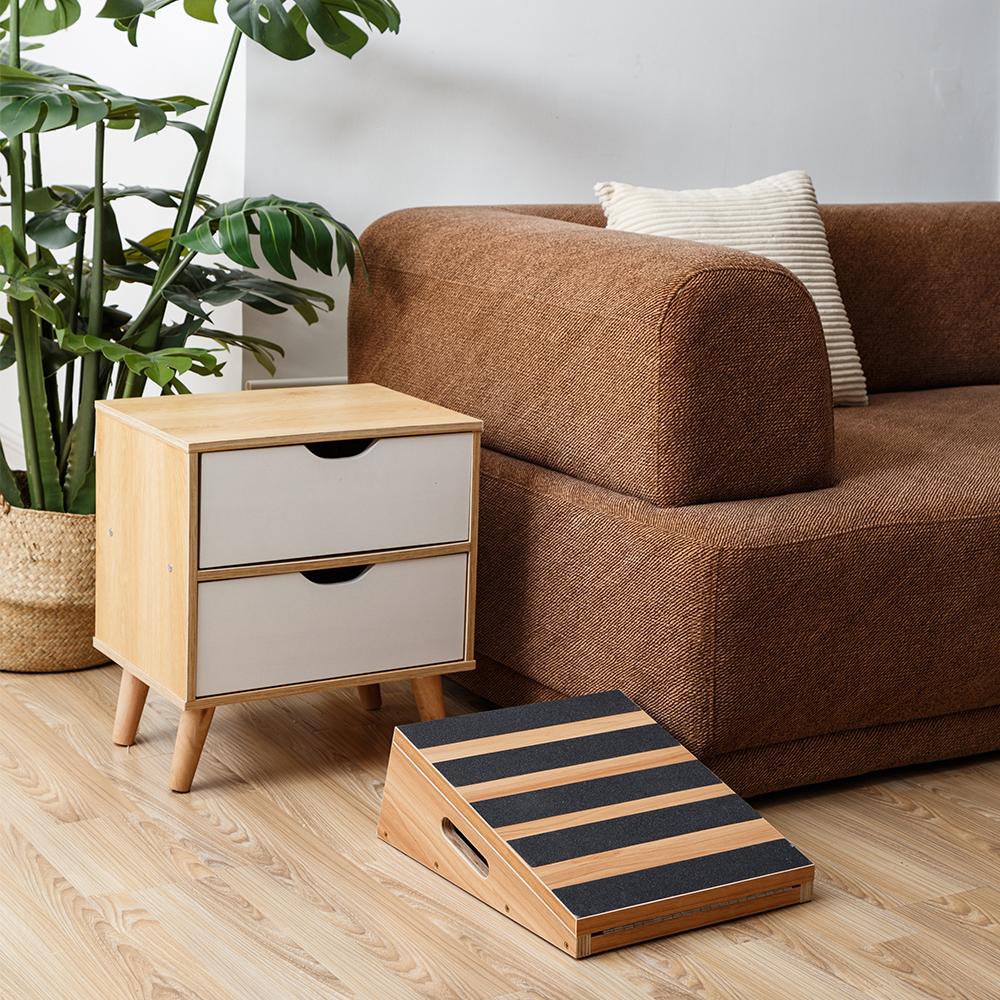 "The slant board gives me an excellent stretch."
— ADeMoor
PROFESSIONAL WOODEN SLANT BOARD: ADJUSTABLE INCLINE CALF STRETCHER

StrongTek wooden slant board is made of high-quality Lauan hardwood plywood, stronger and last longer than others made of birch and pine plywood. It can not only help to stretching before/after work out, but also beneficial to the body recovery from plantar fasciitis, achilles tendon injuries, shin splints, calf strains and other foot and ankle injuries and pain.
100% No-Risk Money Back Guarantee

Keep your muscles and tendons in perfect shape


Calf muscle plays a great role in our daily activities and movement such as running, walking, jumping and standing. stretching helps to prevent inflammation which often comes with pain.
"This product helps me to relax not only my calf area but also my ankle and knee joints. It is adjustable, but even the lowest position provides ample stretch. It's got friction stripes, which helps me to be stable on the product. I placed it right by my Sofa, so it is easy for me to step onto it for just a few minutes once in a while when I watch TV. I definitely recommend this for runners, especially those who log long distances."
--- Wei, Atlanta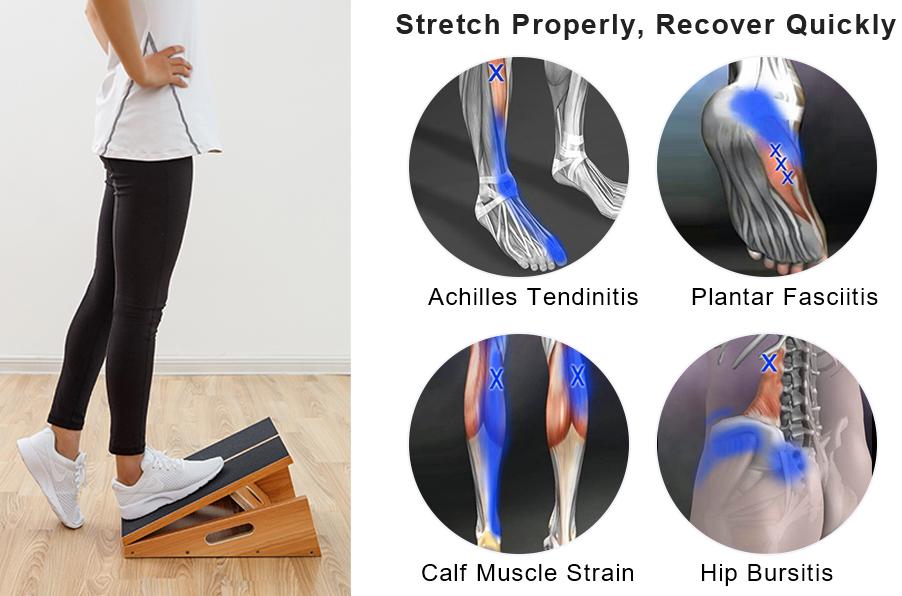 Ideal for all ages and fitness levels

ERGONOMIC TO RELIEVE FATIGUE AND PRESSURE EFFICIENTLY
The board helps to make your muscles more responsive during exercising and relieve tightness. It is idea for lower leg injury rehabilitation, flexibility and strength workout. Simply standing on this board for 5 minutes everyday, while watching TV or listening to music, you will feel the improvement and cut down on cases of injury.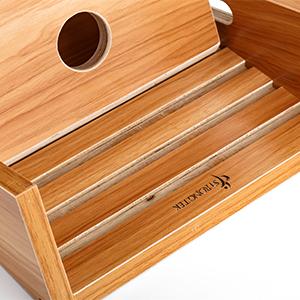 Adjustable Incline
This multi-functional slant board is adjustable to 5 Positions: 15°, 20°, 25°, 30° and 35°; idea for all ages and different fitness levels.

Frequently Asked Questions
What material is the board made of it is real wood or particle board?

The StrongTek professional wooden slant board is made of high-quality plywood, a type of strong wooden board consisting of multiple real-wood layers glued and pressed together for its weight capacity. The material is real wood, not particle board.


Will this increase my ankle mobility to help me squad deeper?

It definitely moves my ankles to a sharper angle at the higher elevations. Arthritis would be the only drawback for that.


Not at all. Solid as a rock.


What is the height of the back of this board when raised to the lowest degree angle?

The height at the back of the slant board is six inches when the board is lying directly on the angled sides.


What is the underside like? Is there some sort of grip/anti-slide applied to the wood? Would it scratch my wooden floors? Thanks.

The whole product is very sturdy. Underside is smooth wood. There are four anti slip 3" round pads about 1/8" thick in all corners. I very much doubt that your floors would be scratched. Highly recommend. After buying one I bought another about 1 month later.


Is it safe to do Weighted movements on this?? Such as Weighted squats or heavy deadlifts?

The board is 450 lbs capacity, so I guess you can even do some light weight lifting. However I'm not sure I'd use it as an exercise equipment, it's meant for gradual therapy. You are in a position that is stretching your achilles tendon and calves, not to mention you are very off balance in this position.

Move. Stretch. Relax. Health.
To develop the highest quality products made from eco-friendly materials, that outperform typical workout equipment.
Our commitment to developing innovative, stylish, and comfortable products is making an enormous impact, not just on sports and fitness enthusiasts, but anyone looking to easily incorporate more activity into their day. You'll see an increase in ease of movement and better posture, creating a happier, more active life.