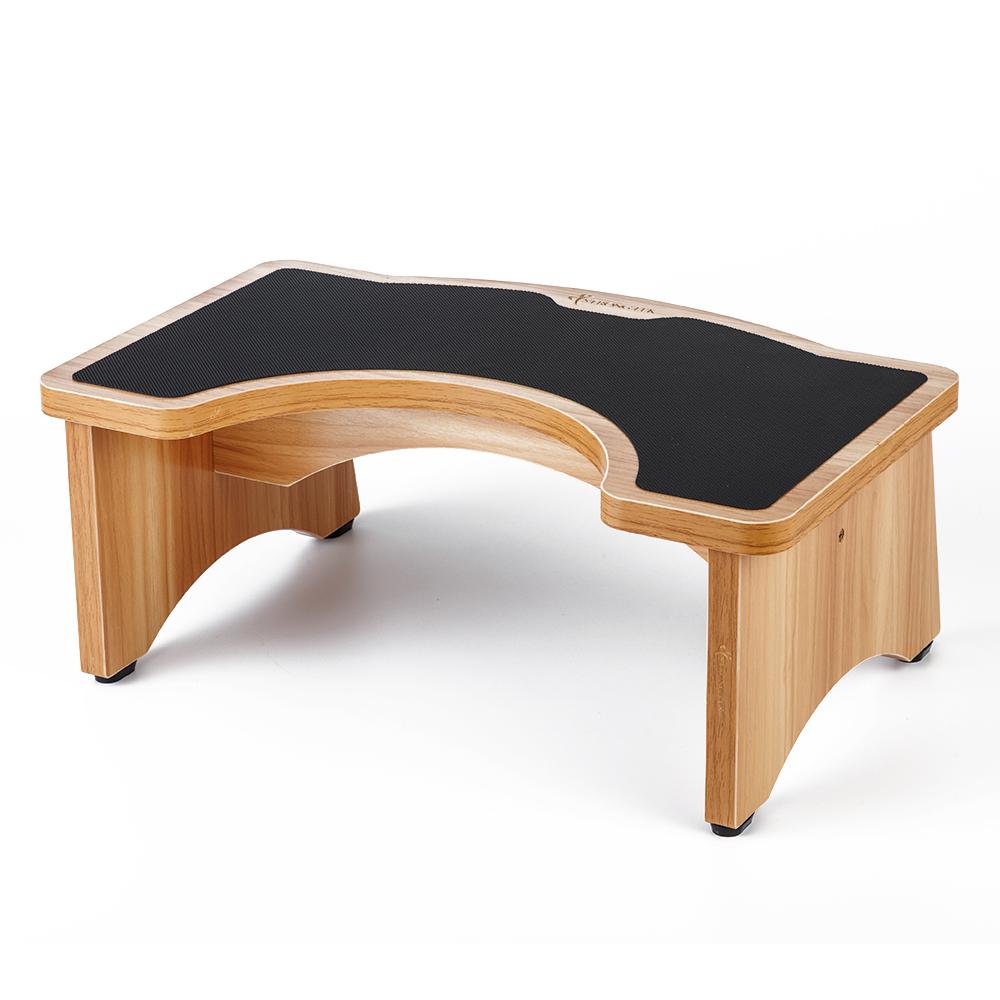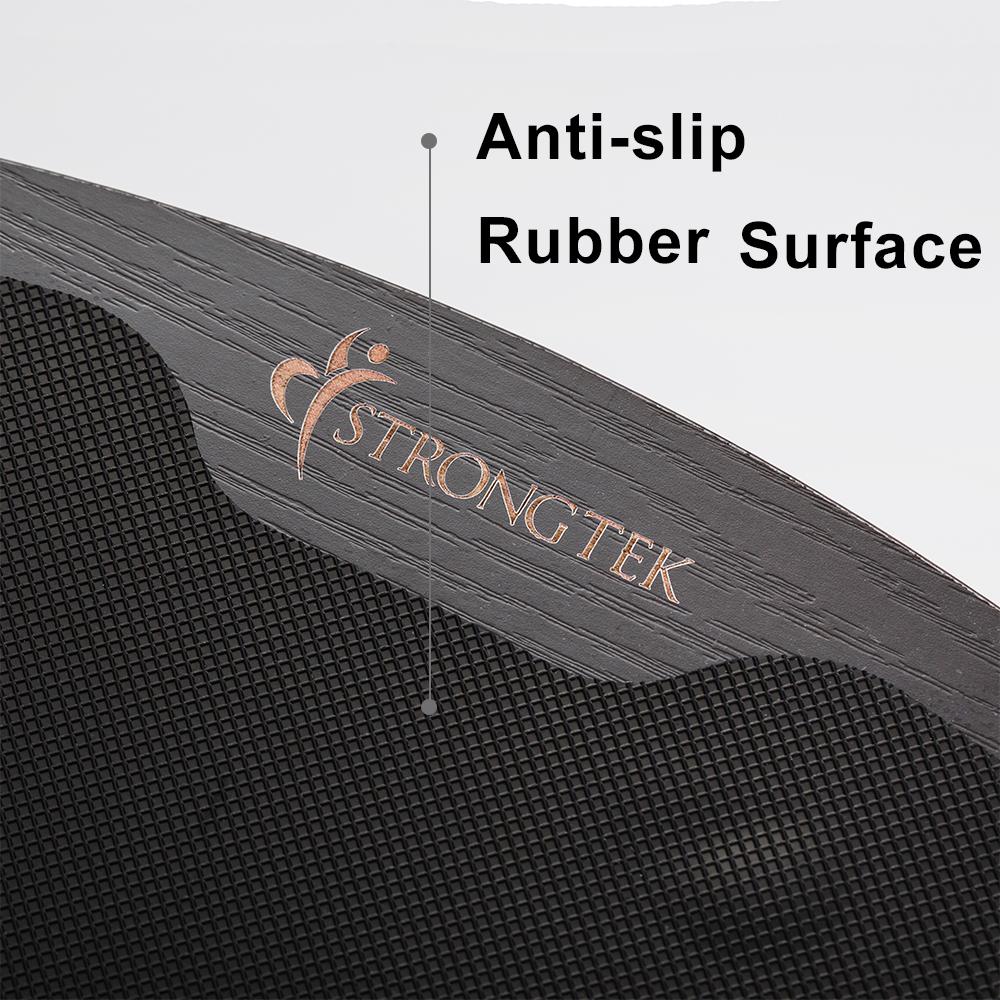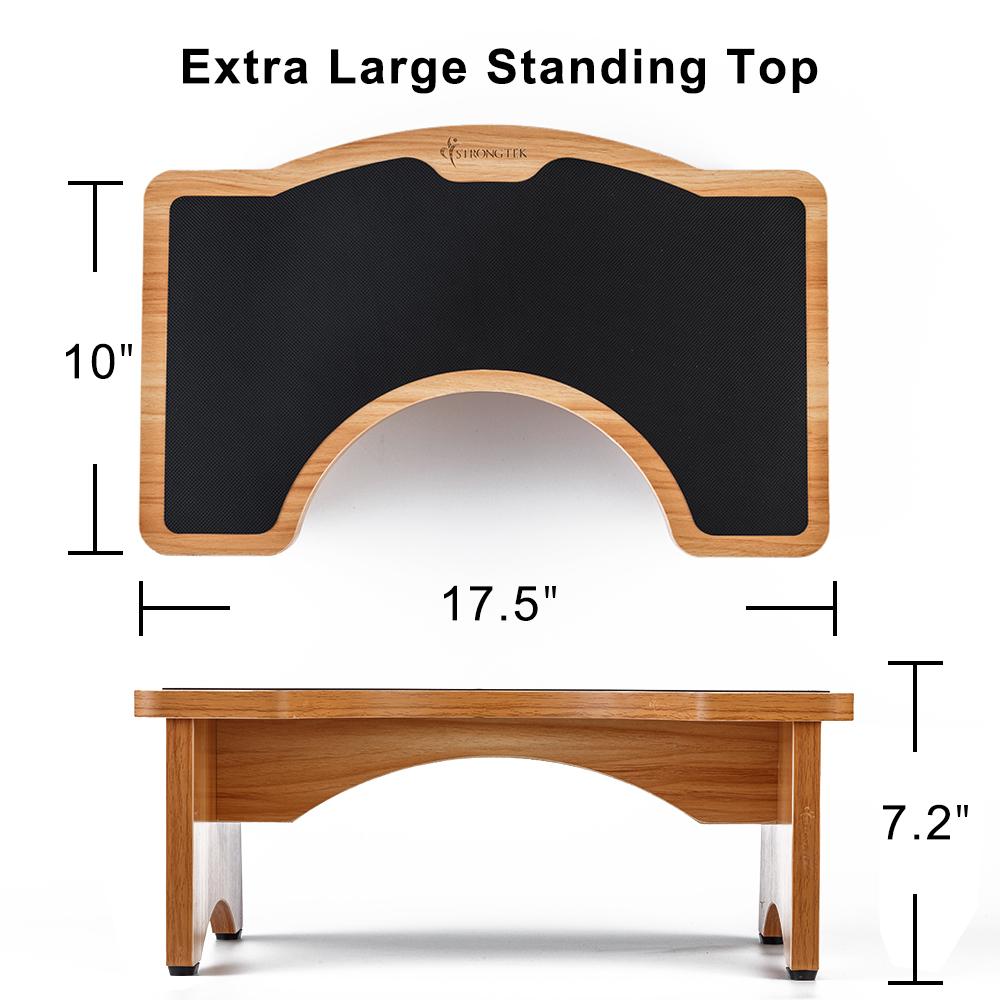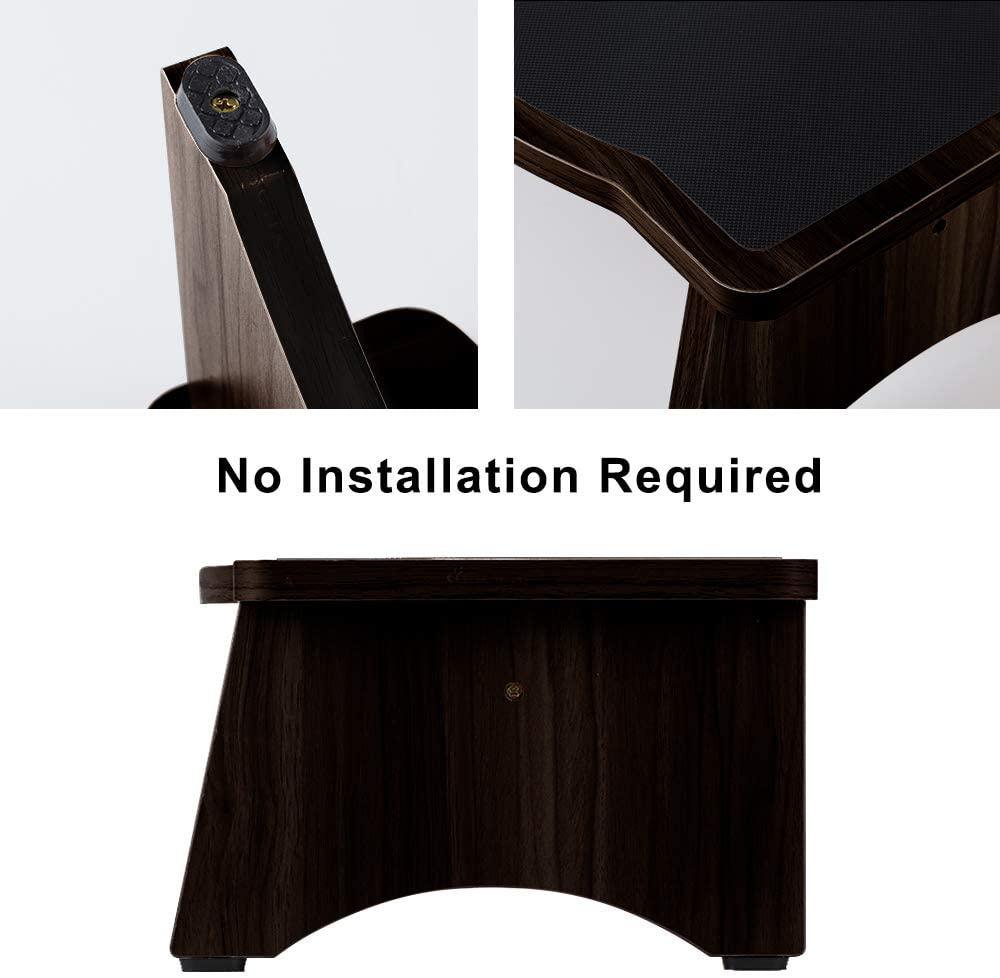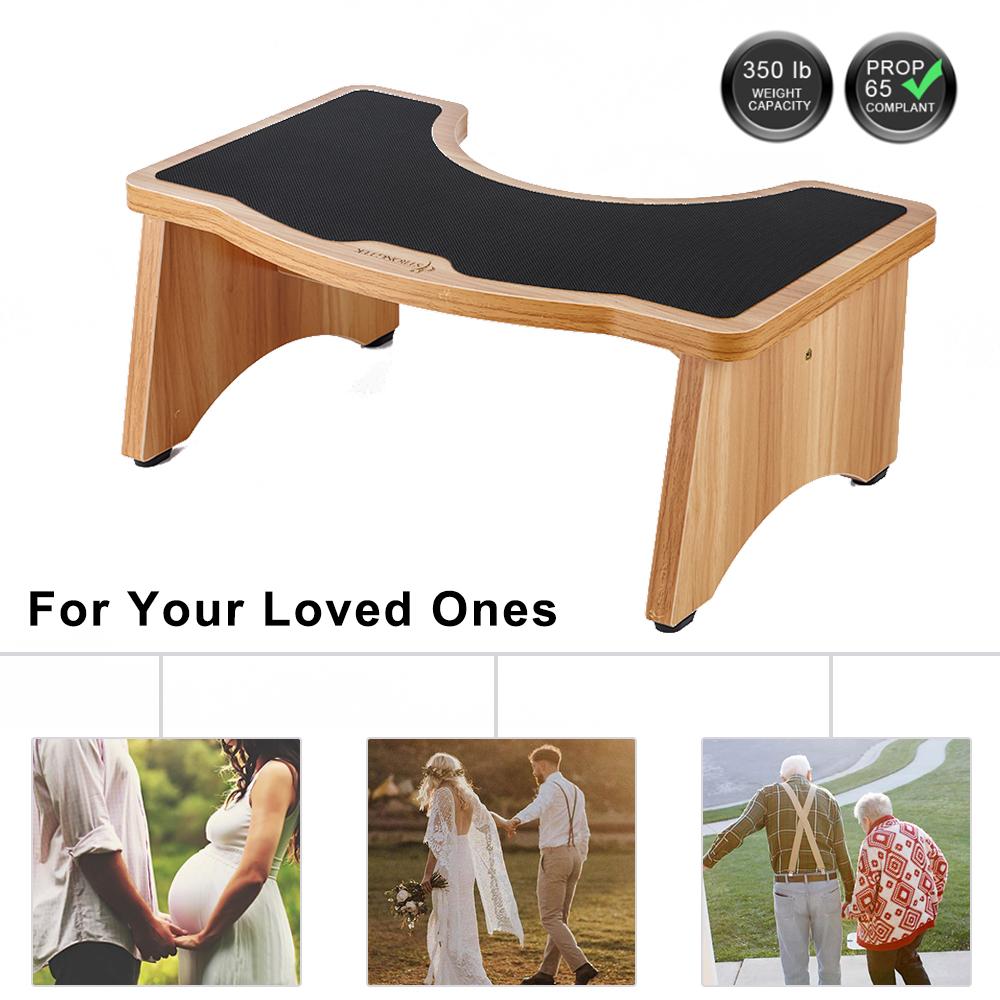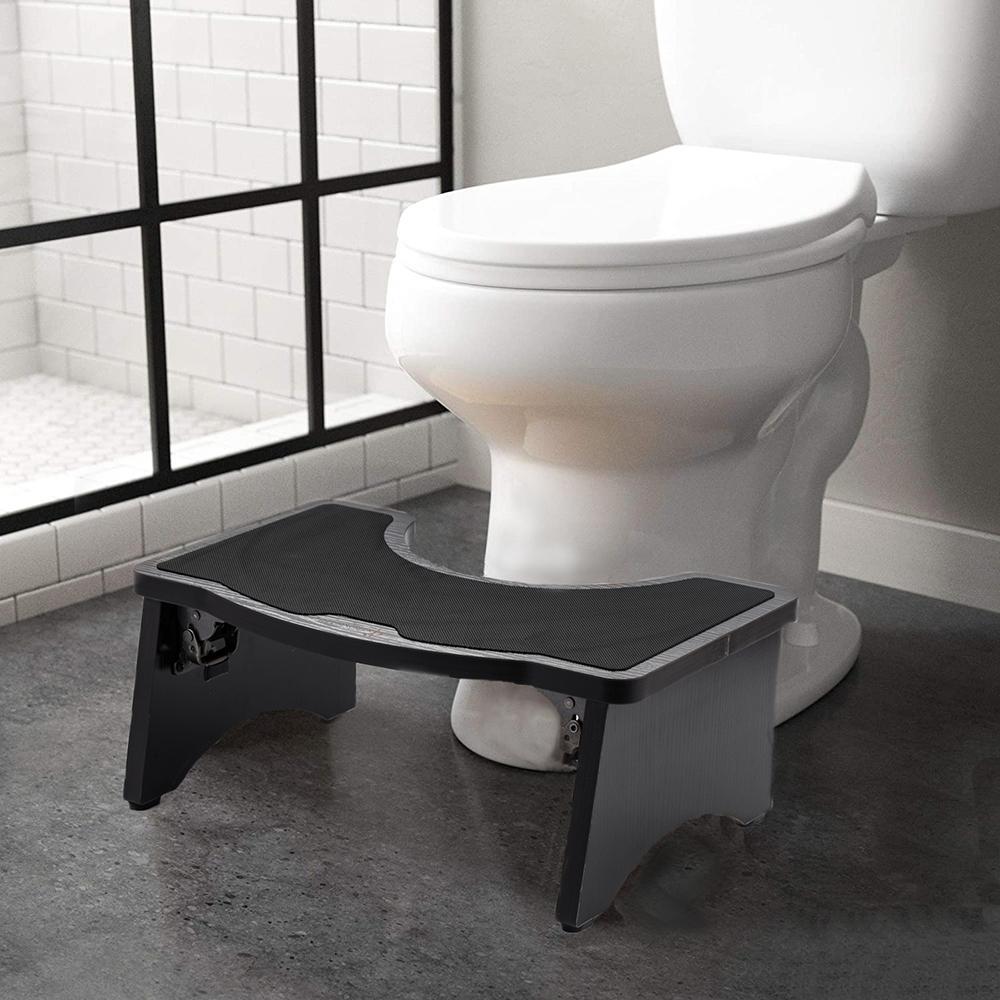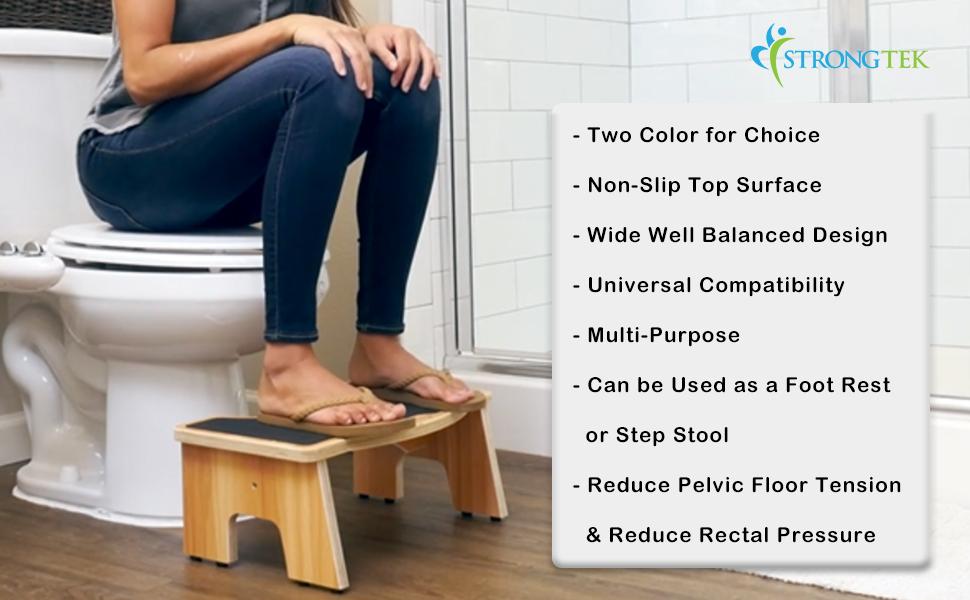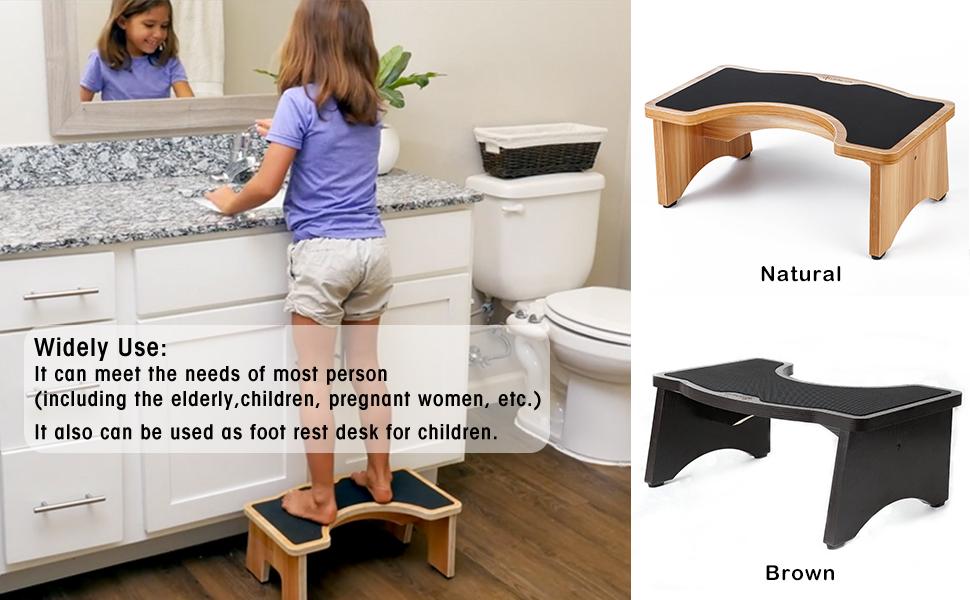 "It's great! Definitely #1 for your #2 needs."
— Alexandra B.
STURDY WOODEN SQUATTING TOILET STOOL, SUPPORT UP TO 350LB
StrongTek squatting toilet stool allows the natural squatting position for easier bowel movements. It helps you mimic an optimal squat to reduce straining, alleviate constipation, and hemorrhoids by properly aligning your colon.
100% No-Risk Money Back Guarantee

A brand new bathroom experience
IMPROVE SYMPTOMS OF CONSTIPATION AND HEMORRHOIDS
"I've had trouble for years with GERD and digestion. This product really helps. Our toddler to use with the potty as step stools too and it holds up great that does not tip or slide when she gets on and off. "
--- Denise V.
"I highly recommend it to anyone who has abdominal disease or problems with chronic constipation. The stool is exceptionally sturdy and it has an anti-slip mat on the top. Very well made. It will last for years. " ---Jessanne P.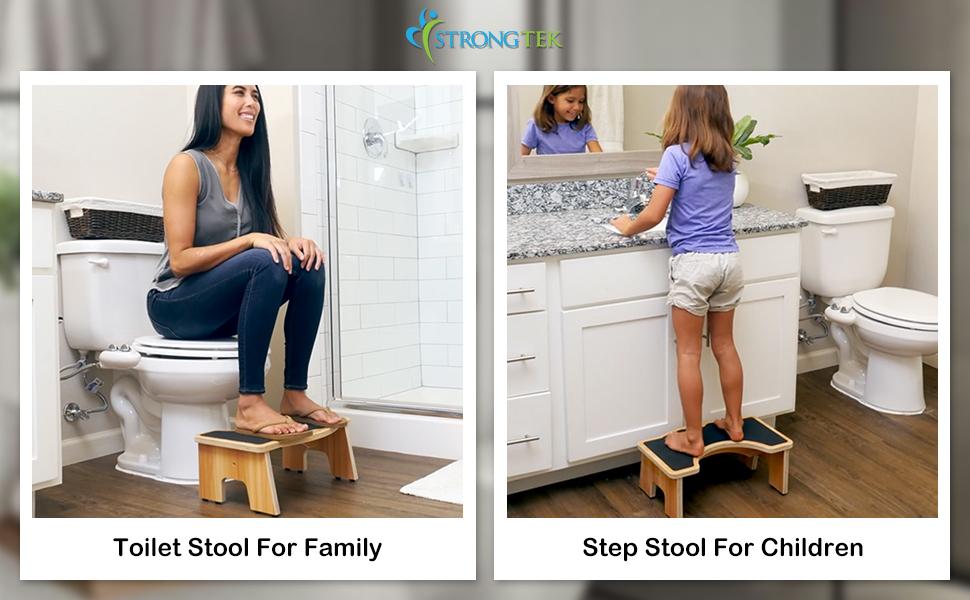 Ergonomic design for easier bowel movements
RELIEVE CONSTIPATION, HEMORRHOIDS, STRAINING AND BLOATING
You'll experience a complete elimination and your bathroom visits will be much, much shorter using StrongTek squatting stool.
It can help you get a natural squatting position which is proven to reduce constipation, hemorrhoids, straining and bloating by more thoroughly and smoothly emptying the bowel.
Frequently Asked Questions
What is the dimension of the inner rim?

Inner Rim Length = 9.5 inches / Inner Rim Depth = 5 inches

PS: The overall length = 17.5 inches. / The overall Width = 9.5 inches / The overall Height = 7 inches


As an adult, is it stable to stand on the stool?

Yes. It can hold up to 350 lbs.


Is the wood real wood or pieces of wood glued together ?

The material we use for the StrongTek toilet stool is Lauan hardwood plywood. layers of real wood glued together. In fact it is stronger than the solid wood.


Do I need to install it myself?

No this doesn't require installation.



Move. Stretch. Relax. Health.
To develop the highest quality products made from eco-friendly materials, that outperform typical workout equipment.
Our commitment to developing innovative, stylish, and comfortable products is making an enormous impact, not just on sports and fitness enthusiasts, but anyone looking to easily incorporate more activity into their day. You'll see an increase in ease of movement and better posture, creating a happier, more active life.