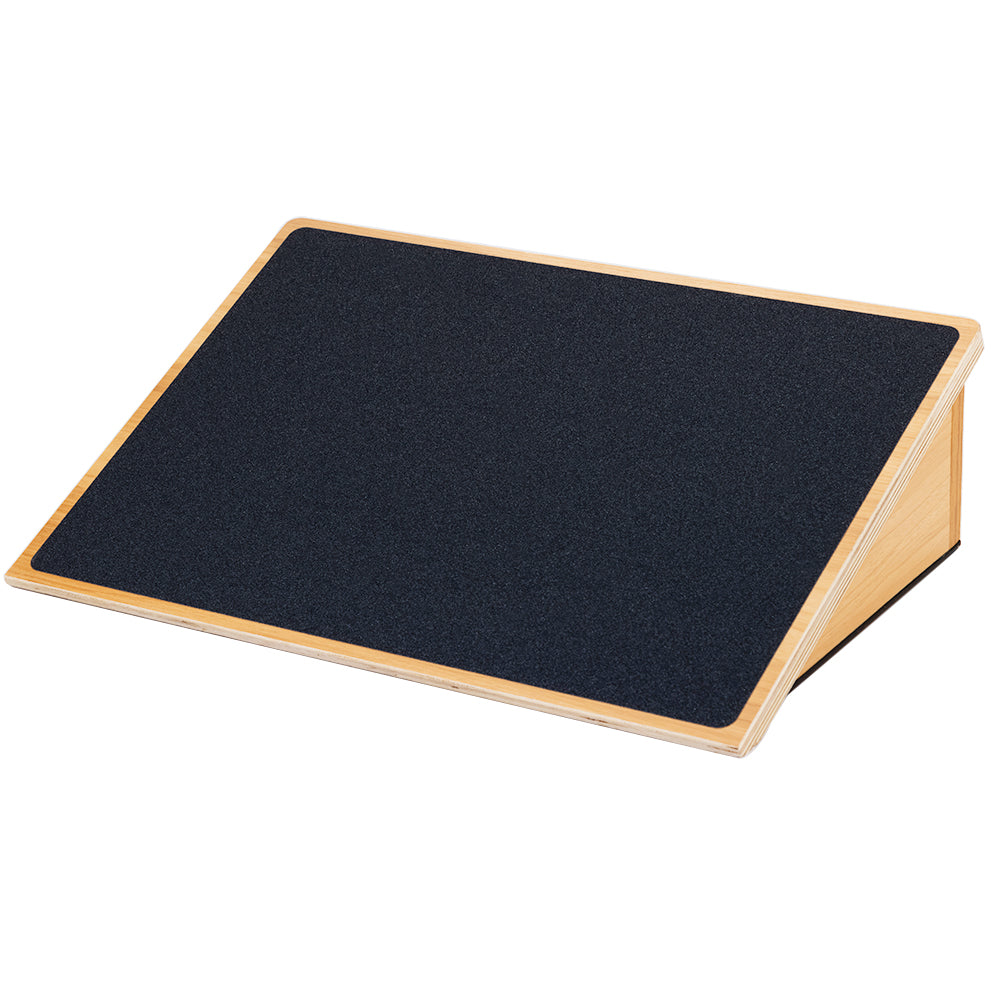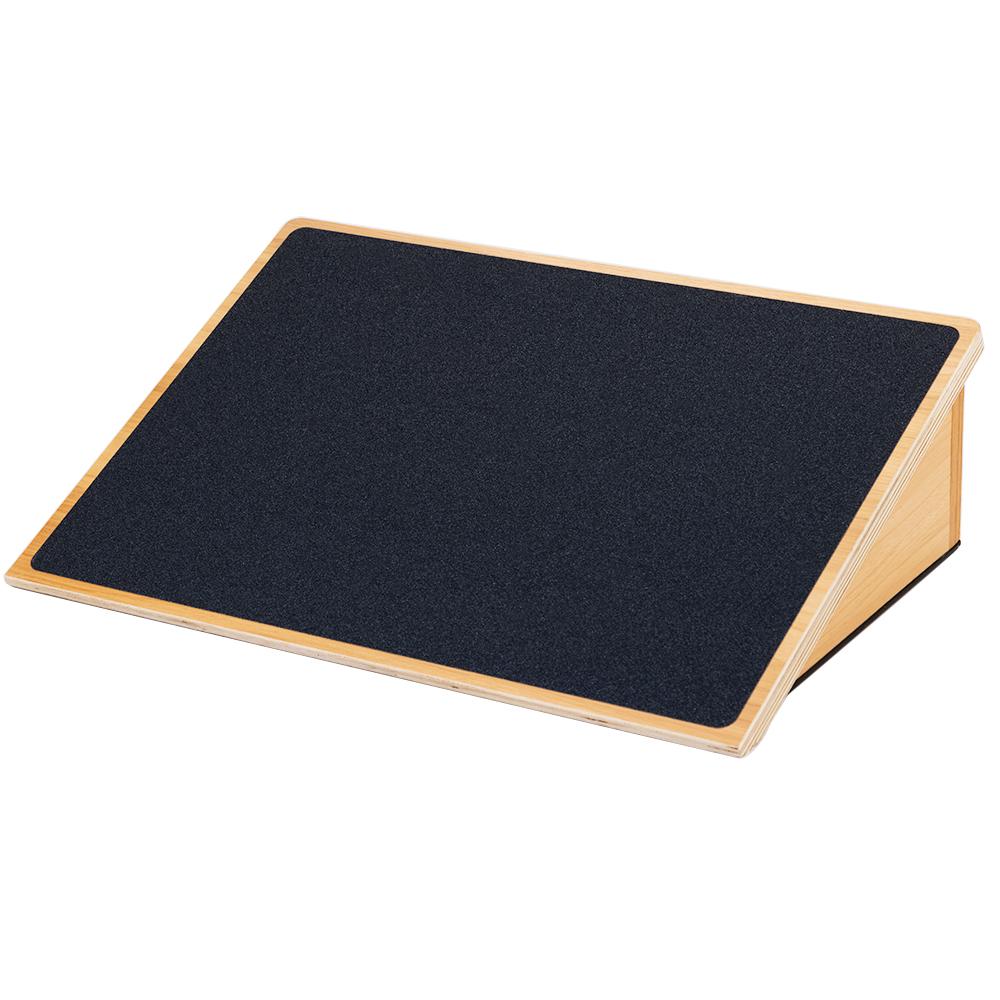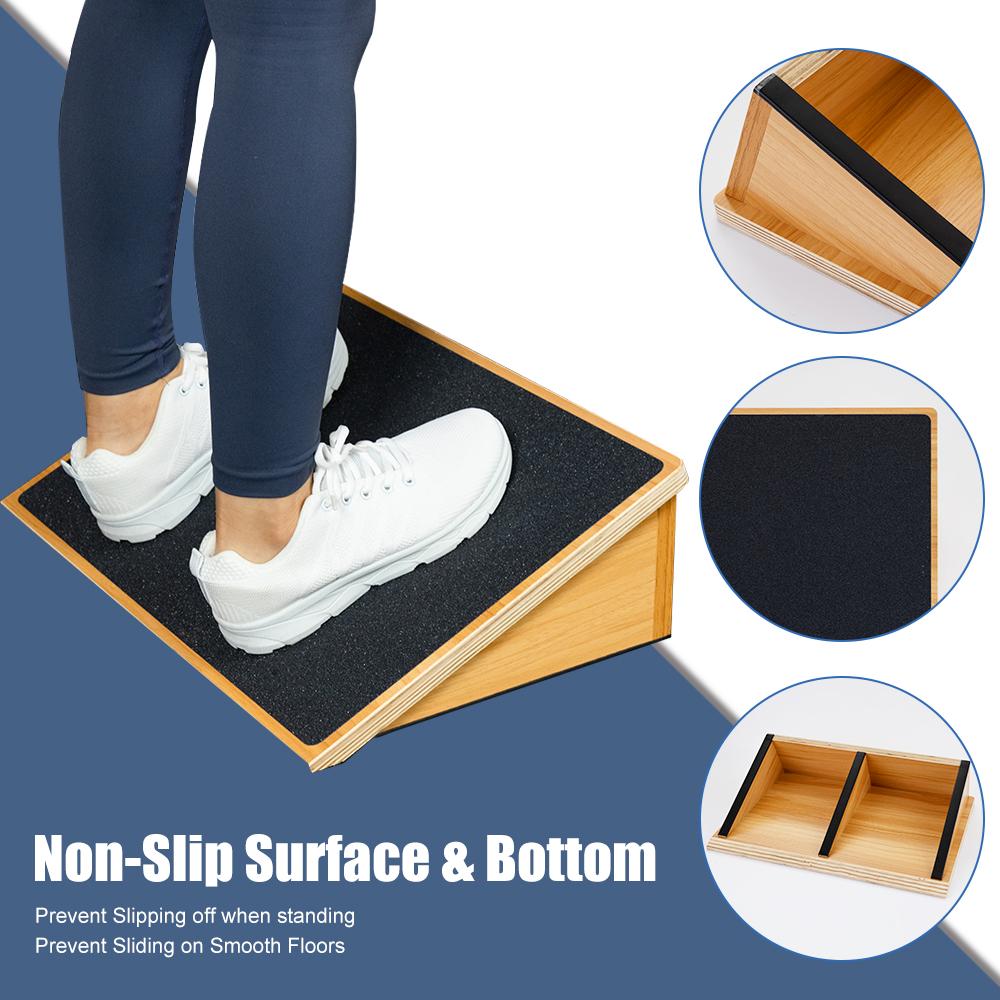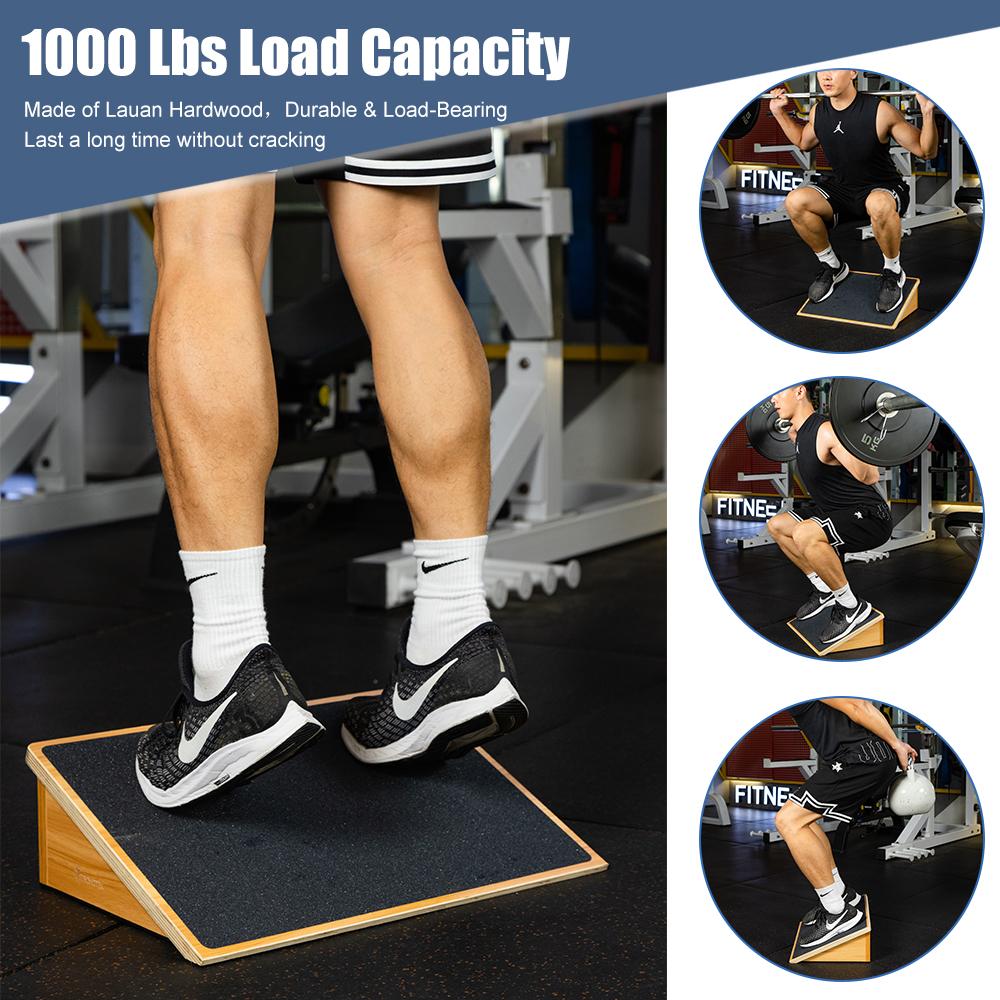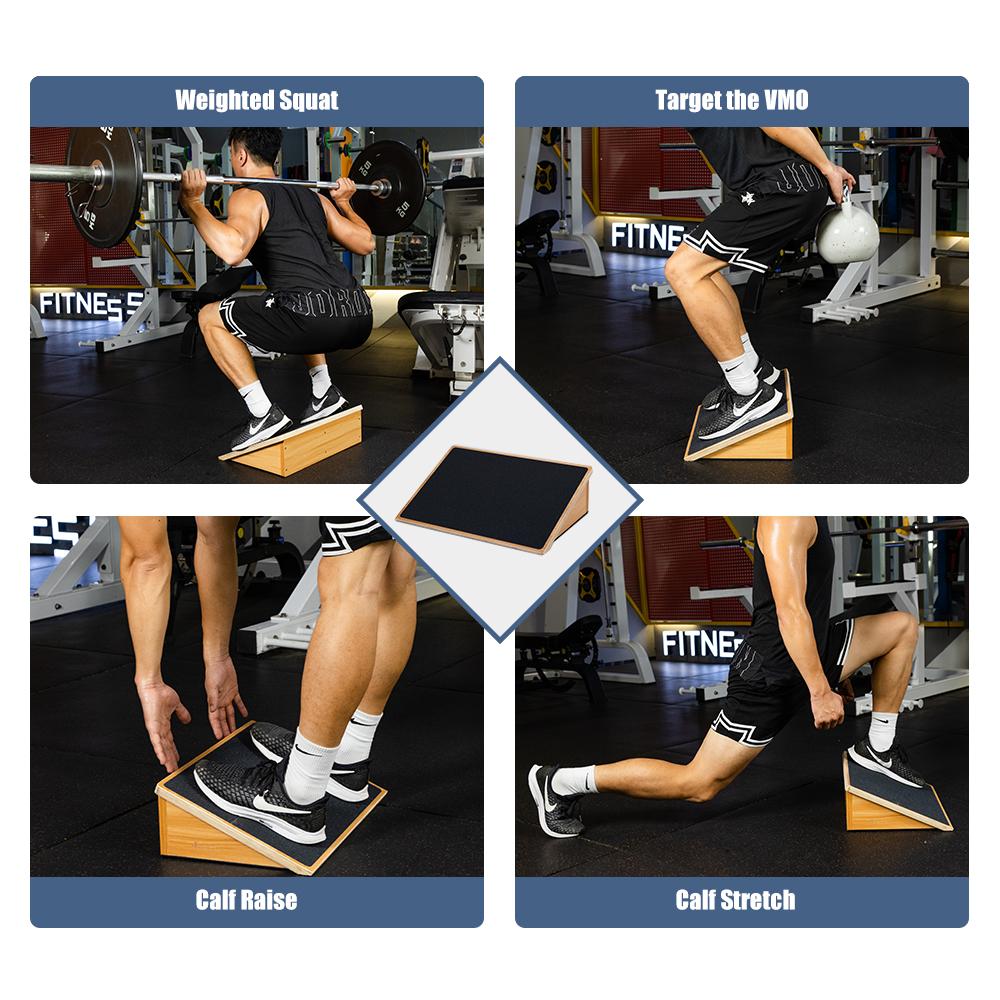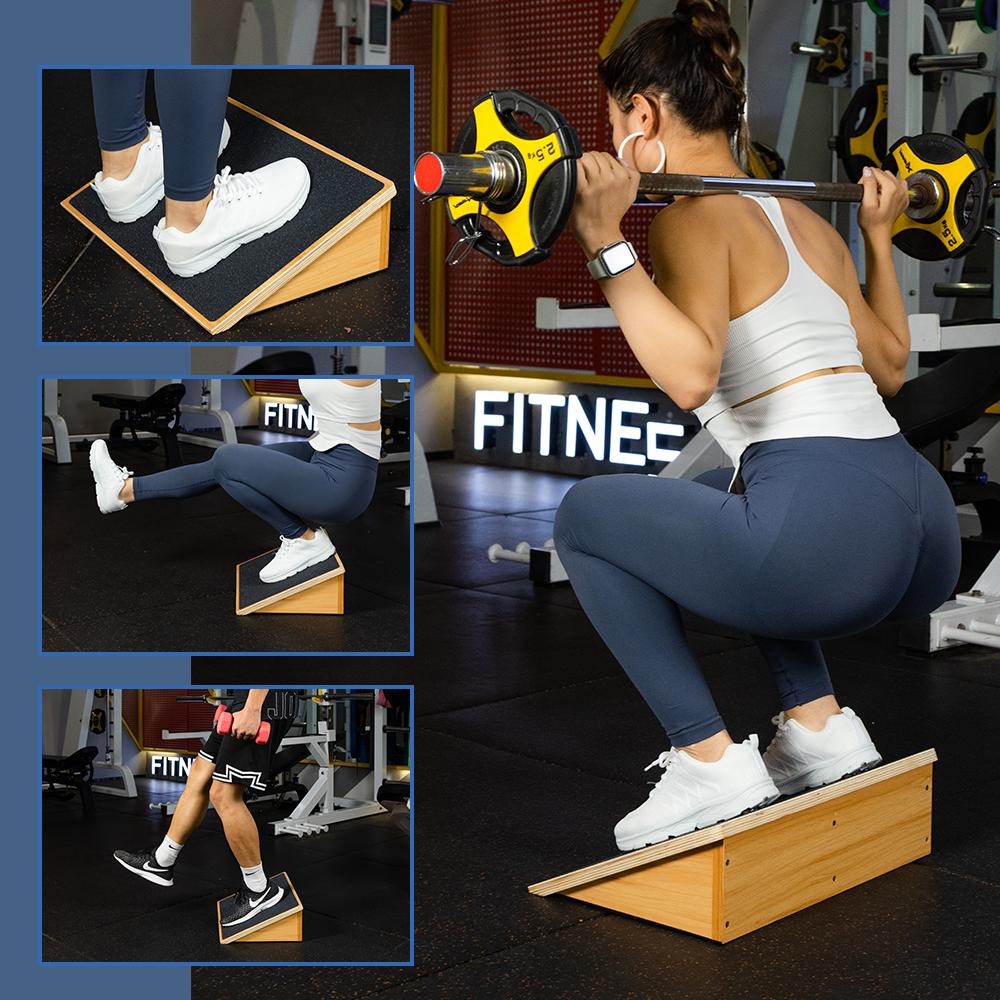 "Very satisfied and 100% recommend-whether it's for rehabilitation work or adding to your lifting routine!"
— Indiana
KNEES OVER TOES TRAINING INCLINE BOARD FOR SQUATS, WEIGHTLIFTING AND CALF STRETCH, 1000LBS WEIGHT CAPACITY
StrongTek training slant board is specially designed with extra wide anti-slip surface and strong enough to hold up to 1000 lbs. Can help protect your knee while doing sport or rehabilitation training, prevent injuries and help to get better recovery.
100% No-Risk Money Back Guarantee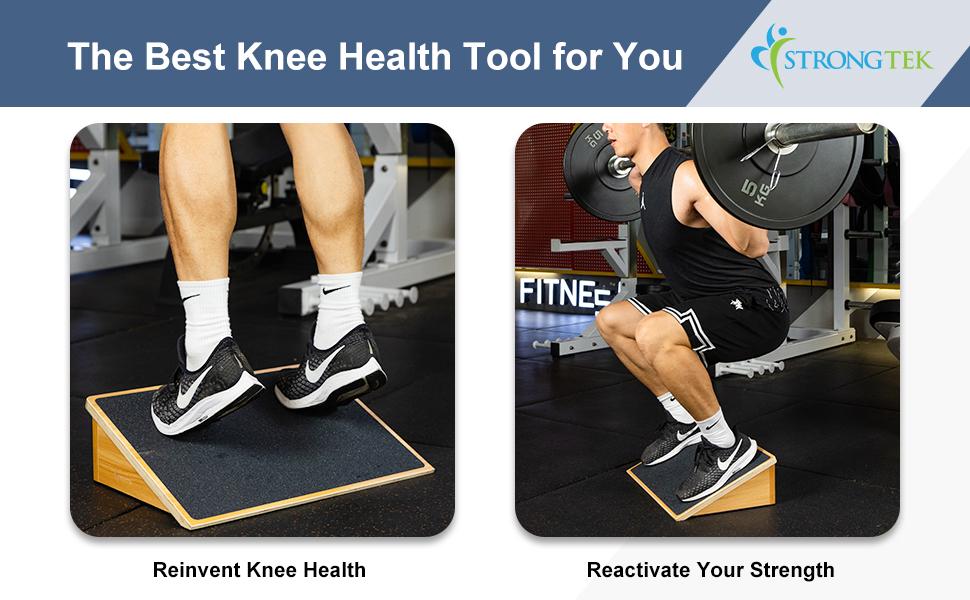 What are the Benefits of a Slant Board?
I
MPROVE POSTURE, DISPERSE KNEE PRESSURE, AND PREVENTING INJURY DUE TO TRAINING.
StrongTek training slant board can help keep your body at the same level when you squat, preventing injury to one side of your body due to imbalance, as well as achieving consistent training levels throughout your body.
Frequently Asked Questions
What's the slant angel of this board?

The incline level is about 25 degree.

What material is the board made of it is real wood or particle board?

This slant board is made of high-quality plywood, a type of strong wooden board consisting of multiple real-wood layers glued and pressed together for its weight capacity. The material is real wood, not particle board.

Will this increase my ankle mobility to help me squad deeper?

It definitely moves my ankles to a sharper angle at the higher elevations. Arthritis would be the only drawback for that.

Not at all. Solid as a rock.
Move. Stretch. Relax. Health.
To develop the highest quality products made from eco-friendly materials, that outperform typical workout equipment.
Our commitment to developing innovative, stylish, and comfortable products is making an enormous impact, not just on sports and fitness enthusiasts, but anyone looking to easily incorporate more activity into their day. You'll see an increase in ease of movement and better posture, creating a happier, more active life.