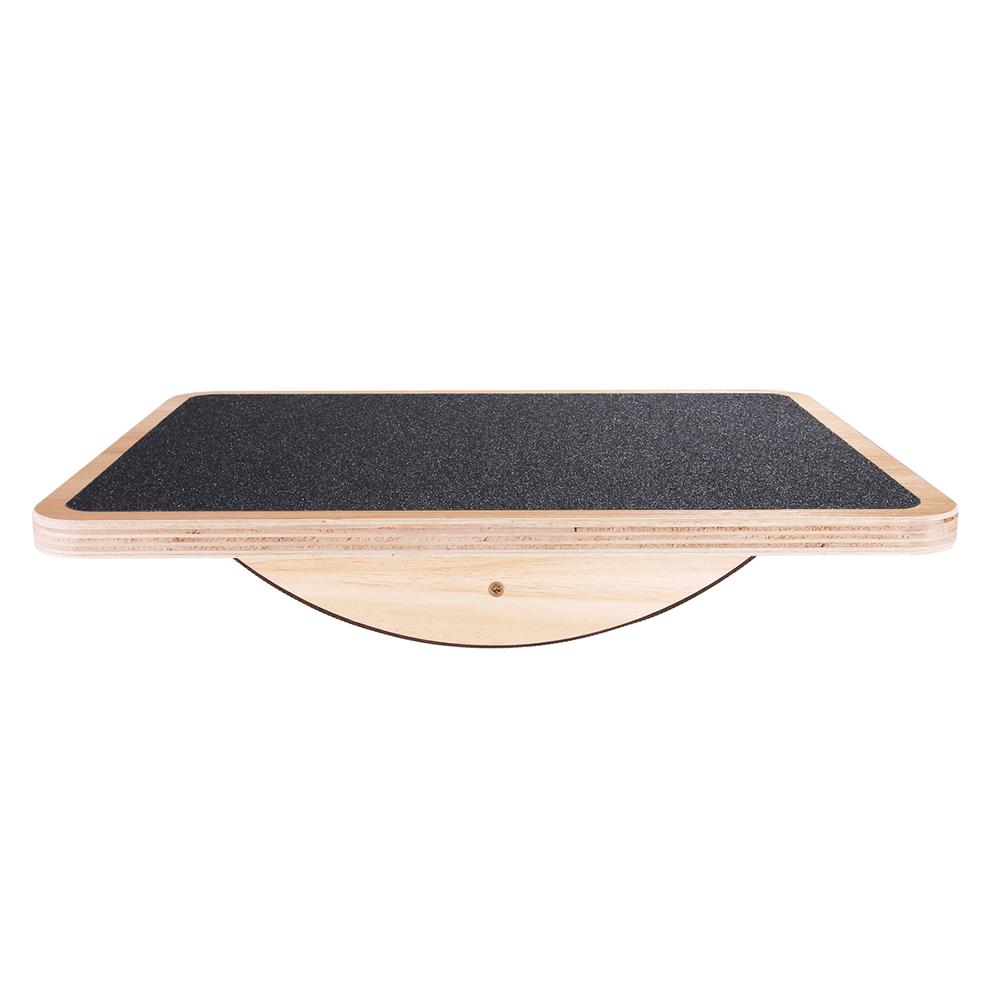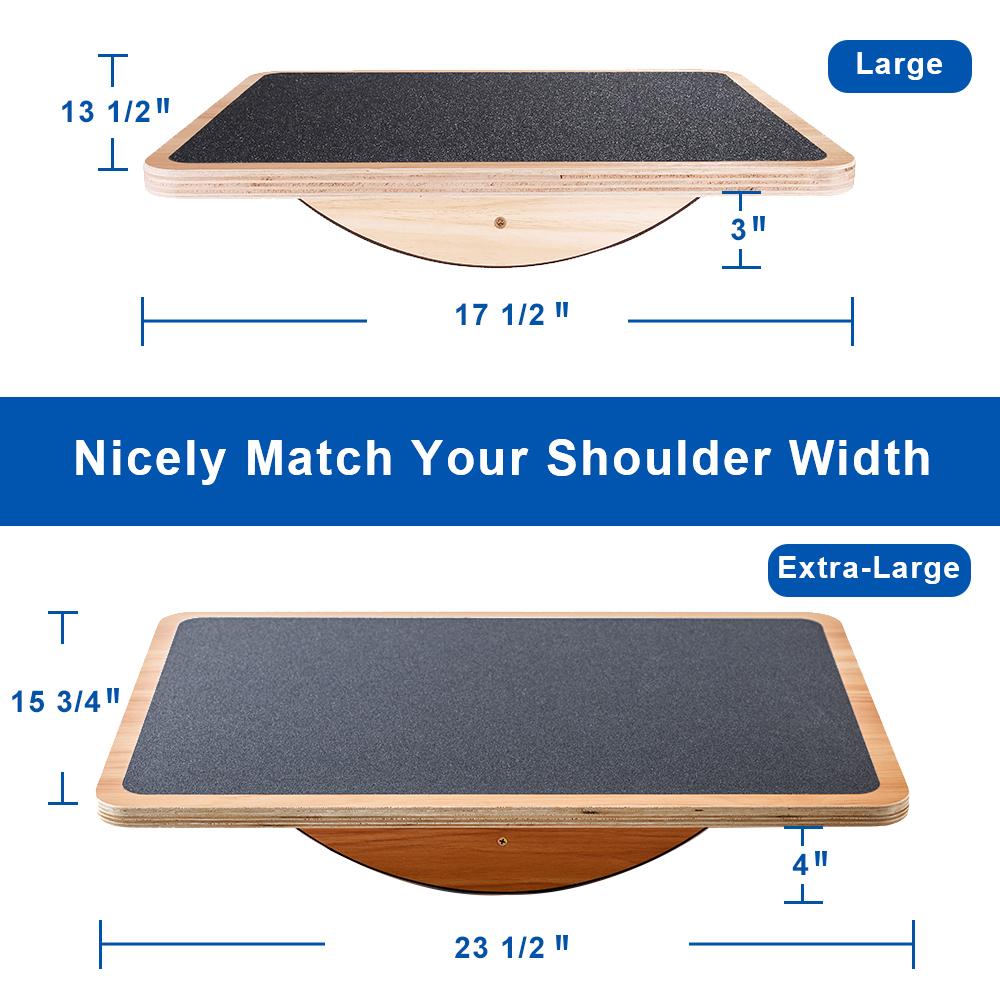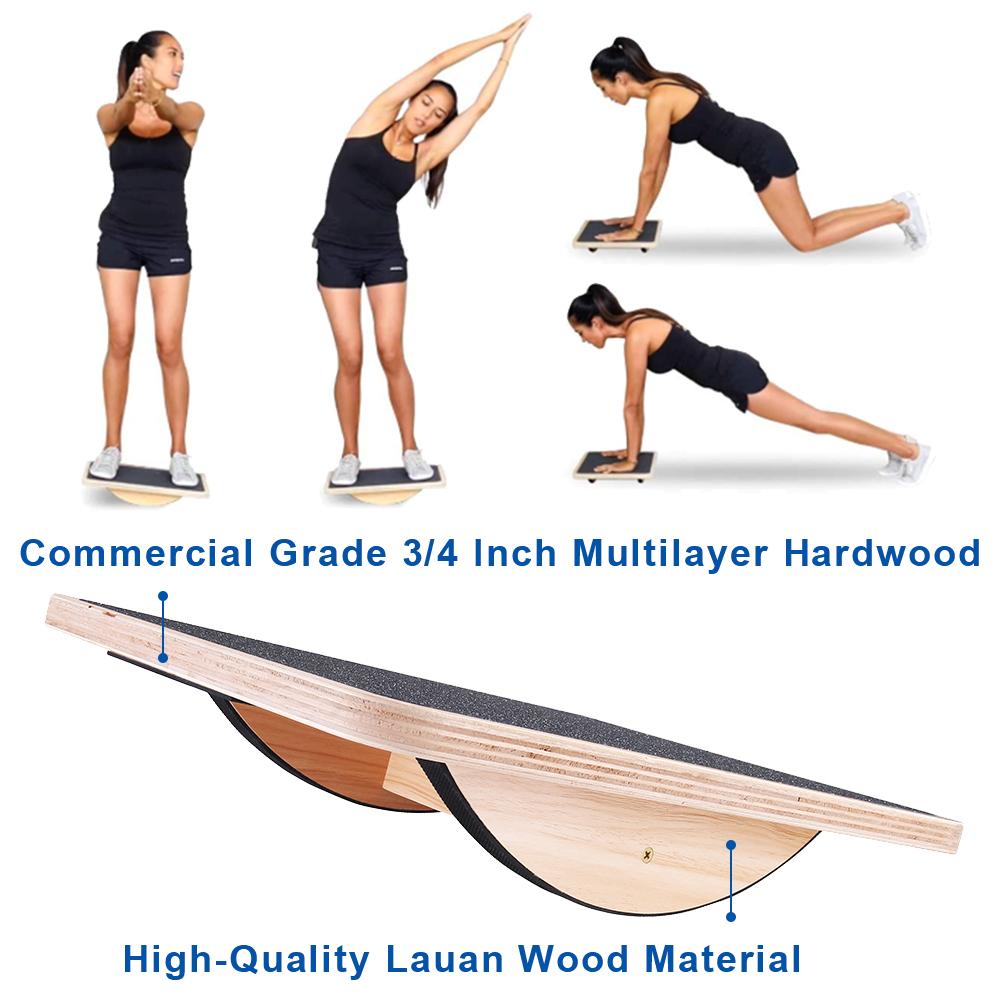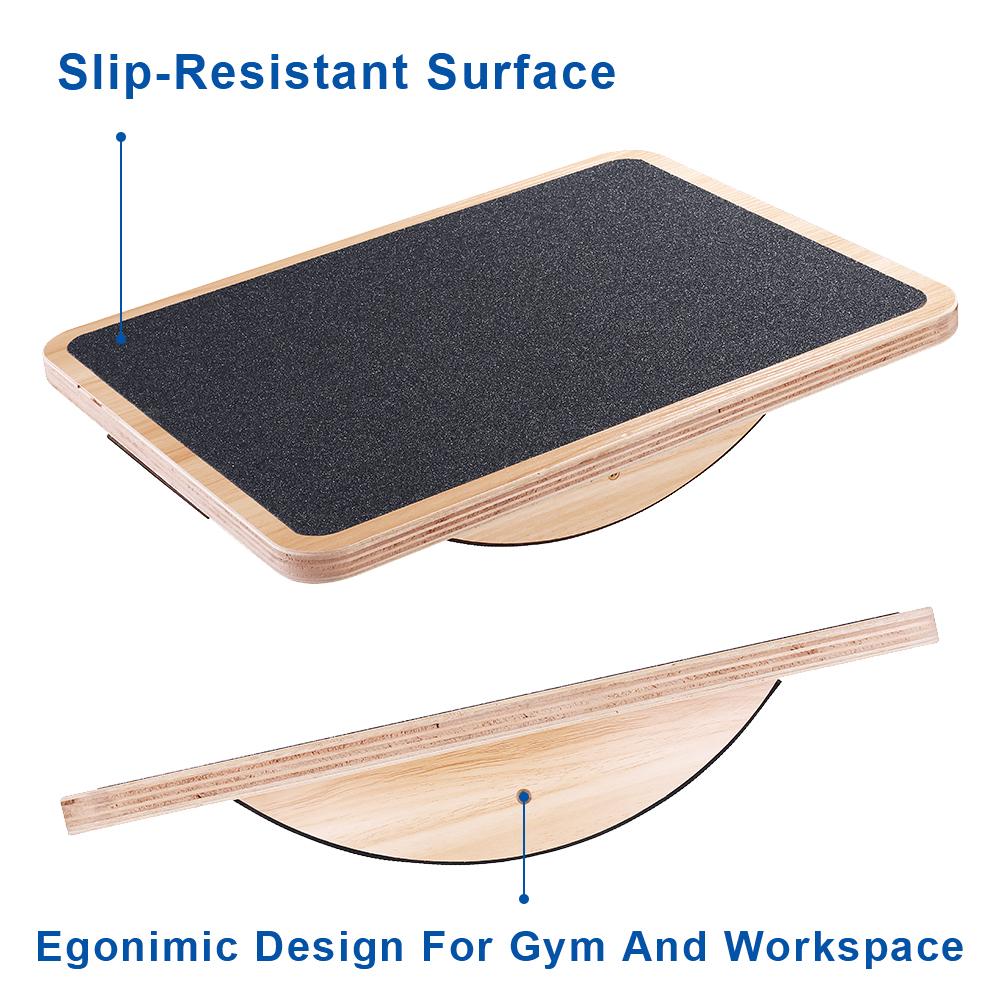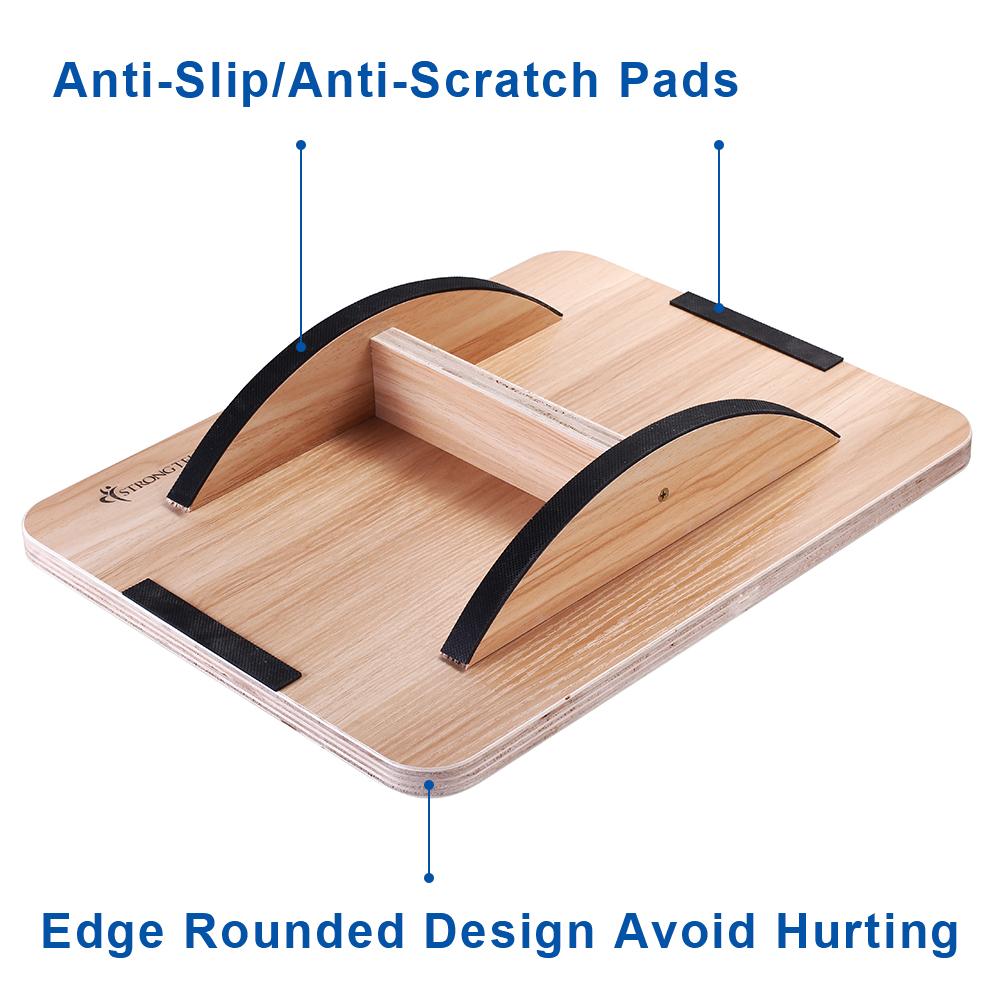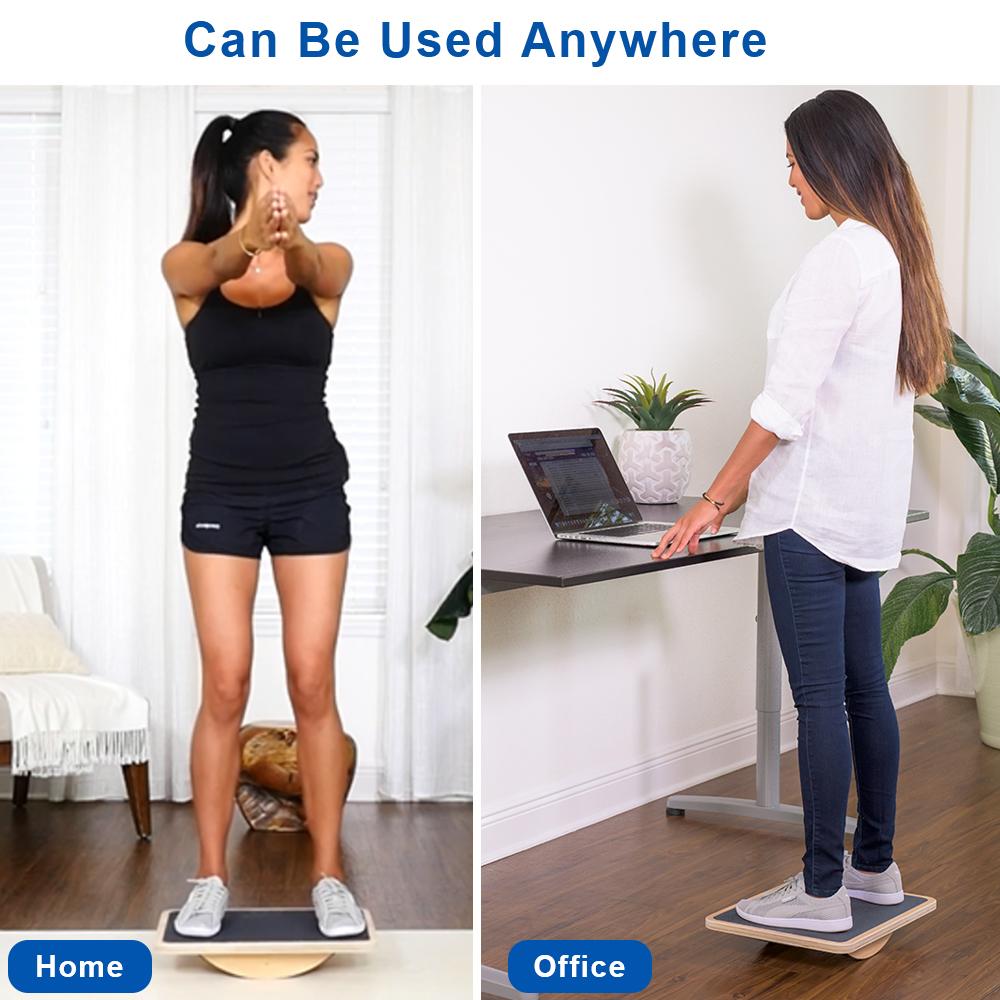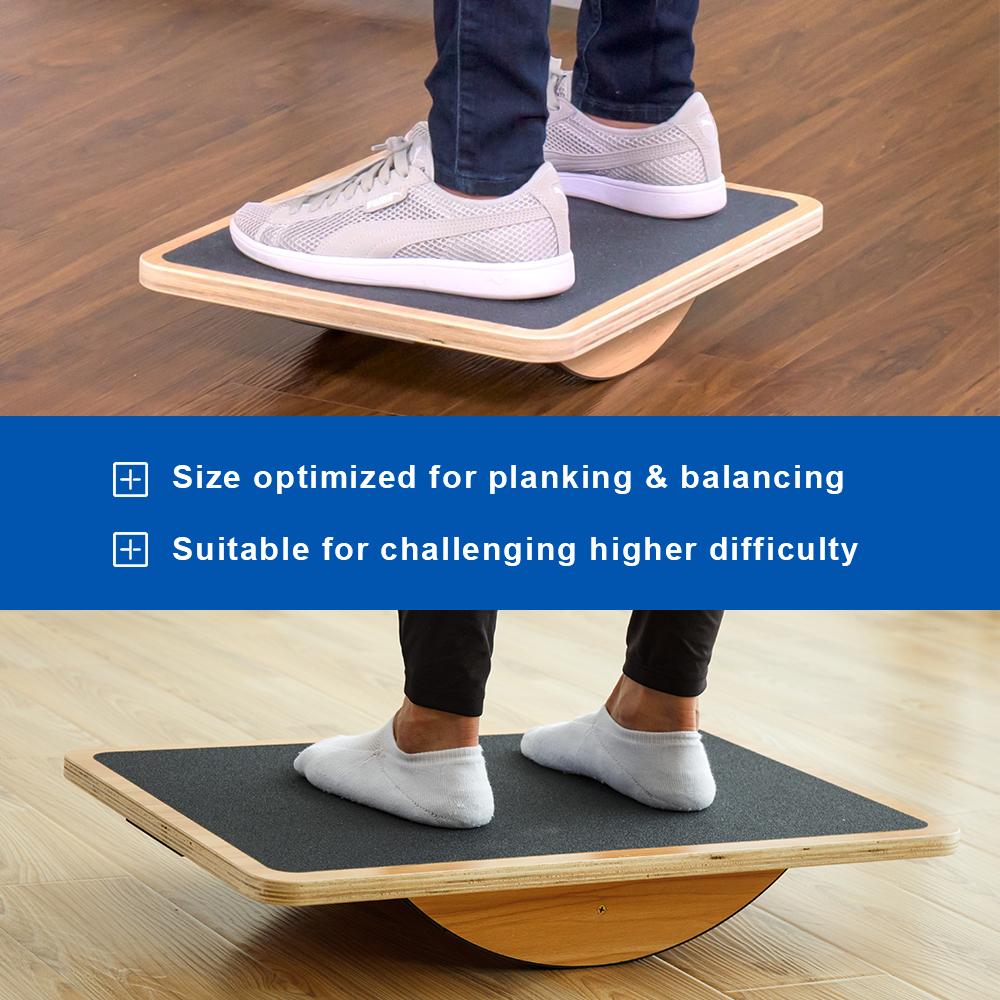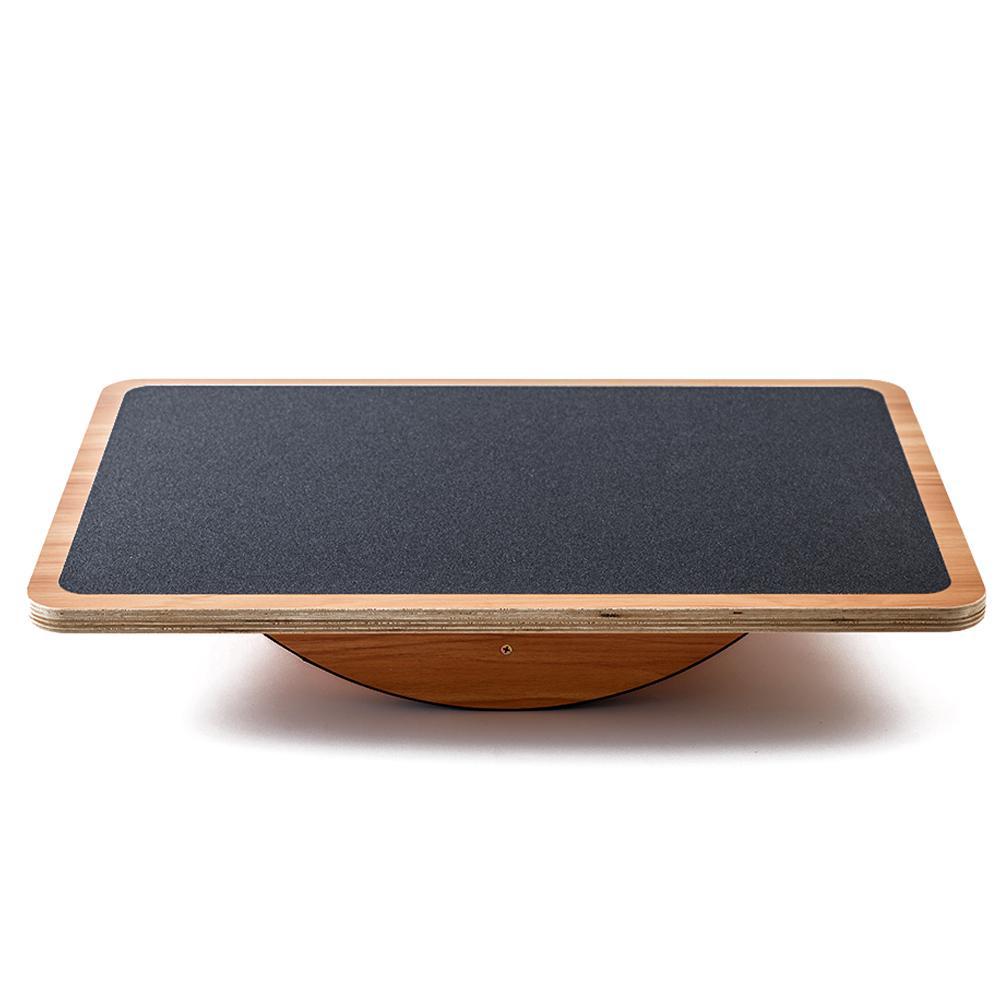 "I have central vertigo and I've made tremendous improvements in my balance after 4 months of using this daily. "
— Folantin
PROFESSIONAL WOODEN BALANCE ROCKER BOARD, SUPPORT UP TO 350LB
StrongTek rocker board is made of high quality Lauan plywood; ergonomic designed to stimulate your core and improve your agility, reaction time, and stamina. This low-impact exercise board is great for all ages and can hold kids and adults up to 350 lbs.
100% No-Risk Money Back Guarantee

What can you do with a balance board?
Strongtek professional balance board can offer you a low-impact fitness routines and exercises; help you to build a strong, toned core and staying in shape.
"My doctor told me I need to work with my core to help my lower back. My physical therapist helps me during the treatment but I need to work on my core at home. I bought this so I could use it while watching TV. It is hard at the beginning but after a few minutes I felt it was working on my core. Highly recommend this item for "lazy" people like me."
--- Gnim Lee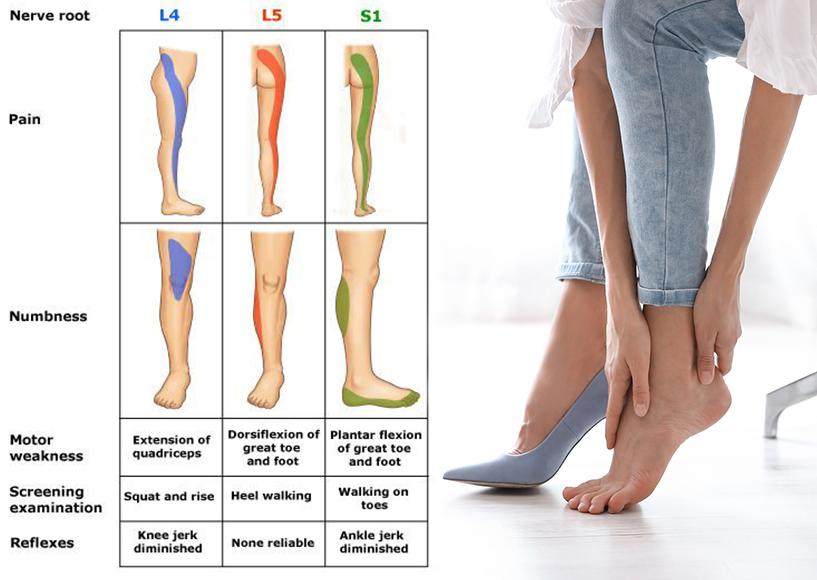 Used for Balance, Athletic, Postural, Coordination and Falls Prevention Training.
ENHANCE YOUR PHYSICAL STRENGTH AND ENDURANCE, RECOVER FROM INJURIES FASTER, OR SIMPLY IMPROVE YOUR COORDINATION
It has been proven very helpful for sports training people for eg snow boarders, hockey players, footballers. Also it is used in physiotherapy departments for various lower limb rehabilitation programs and for balance and fall prevention programs to prevent sports injuries especially to the ankle and knee.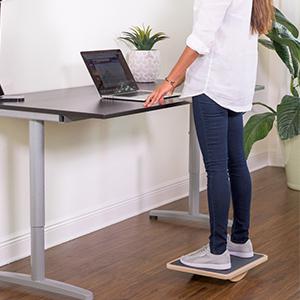 Compact, Portable Trainer

Our lightweight balance exerciser / fit board can be used at therapy or training at home, the gym, or while traveling. A perfect standing desk accessory!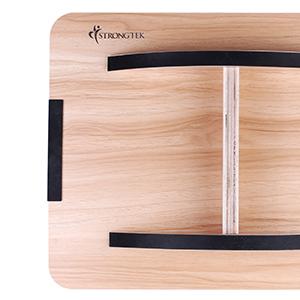 Edge Rounded Design

Edge rounded design avoid hurting you while exercising at home,Which also helping your child stay away from injury.

Frequently Asked Questions
Does the 3" height only include the "rocker" or does that also include the platform?

I used a tape measure - the rocker is 2.5 inches high and then add the thickness of the platform that sits on the rocker of .75 inches for a total height of 3.25 inches from the floor to the bottom of your feet when standing on it.


Is it safe for healthy seniors?

I am a senior and my PT at UCLA recommend incorporate a balance board in my hone exercise program to promote stability after two total knee replacements. I use the balance board every day and it has improved my balance and strength in my legs. The board is well constructed. I recommend it.


What is the size difference between large and extra large?

The large one is 17.5" x 13.5" x 3" , and the extra large one is 23.5" x 15.5" x 4" .


Are the anti slip strips meant to be put on now or are they extras?

There are already anti-slip strips at the bottom when you receive the board. We now also include one extra set in the package so that you could replace them when the first set is ware out.


My husband is 6'3" weighing 220 lbs. which size would he need? He has balance issues.

I purchased the large size board. I'm 5'8", 135 lbs. My husband has tried the board, too. He is 5'10", 160 lbs. So, I would definitely suggest the XL for your husband. Also, wear shoes not socks with board. It has helped with my balance issues but I often hold on to the kitchen counter, working on building up the confidence.. Good luck!

Move. Stretch. Relax. Health.
To develop the highest quality products made from eco-friendly materials, that outperform typical workout equipment.
Our commitment to developing innovative, stylish, and comfortable products is making an enormous impact, not just on sports and fitness enthusiasts, but anyone looking to easily incorporate more activity into their day. You'll see an increase in ease of movement and better posture, creating a happier, more active life.