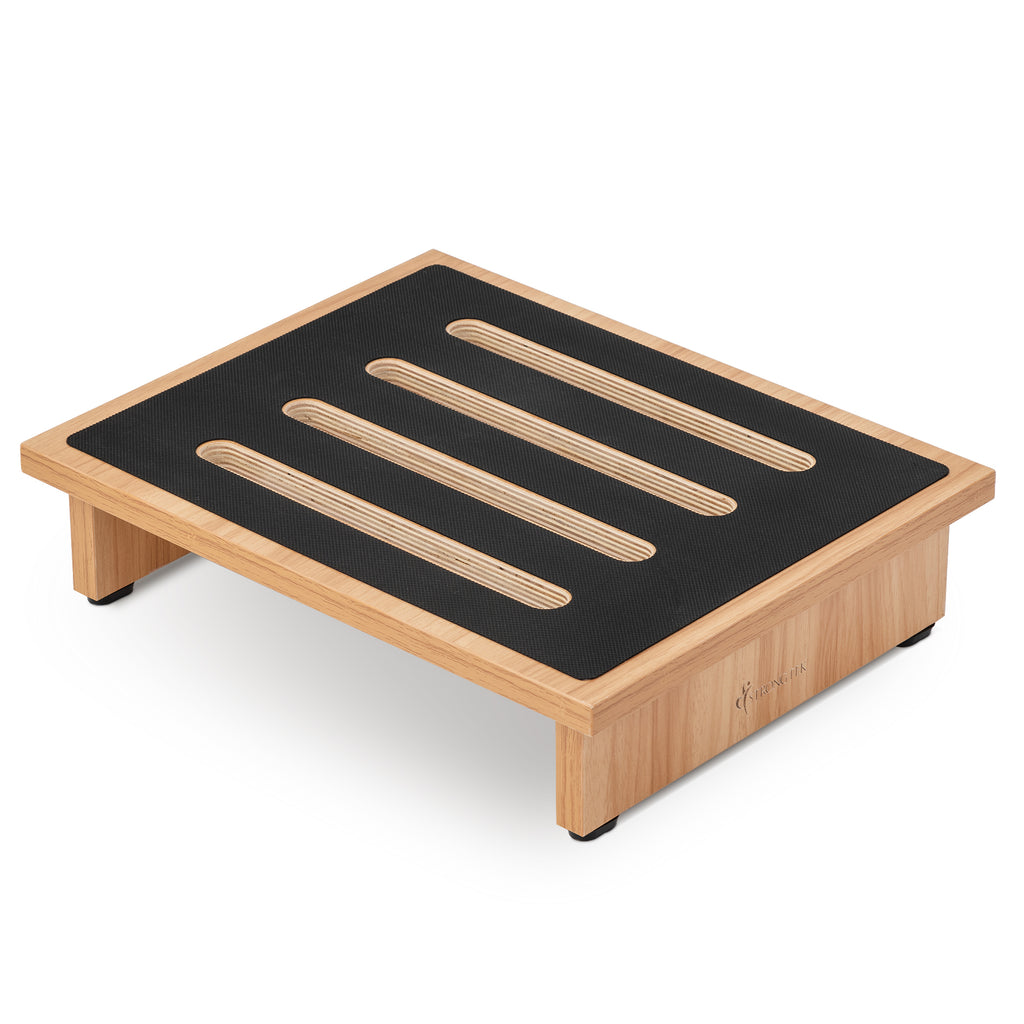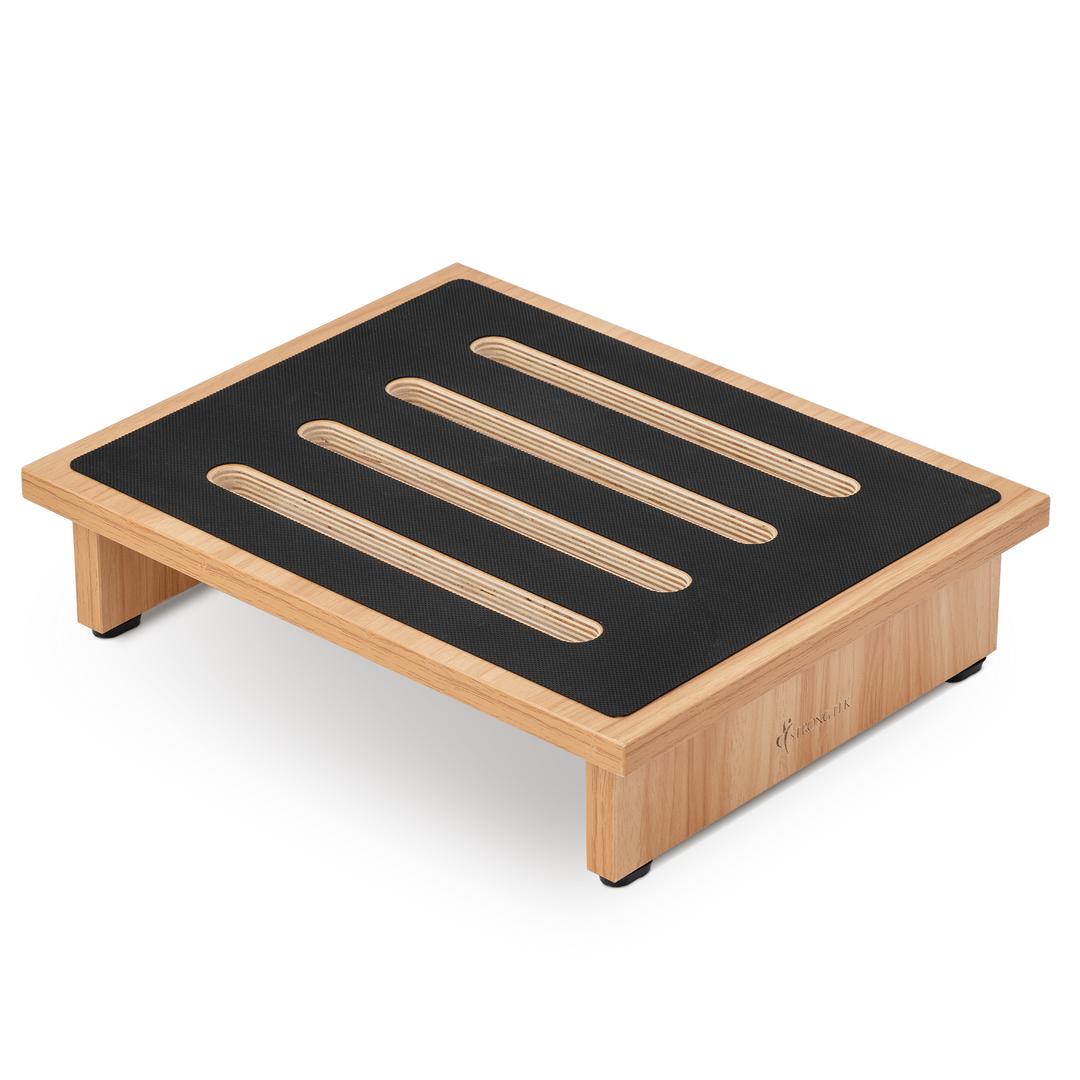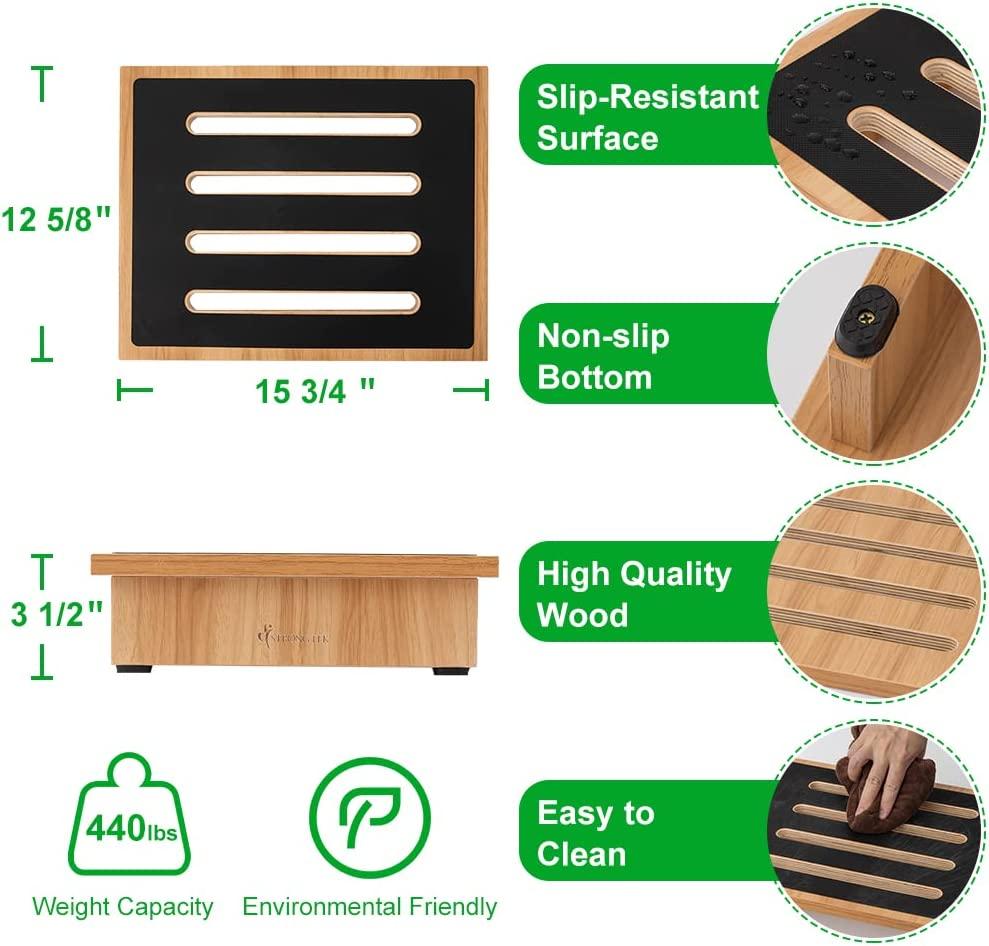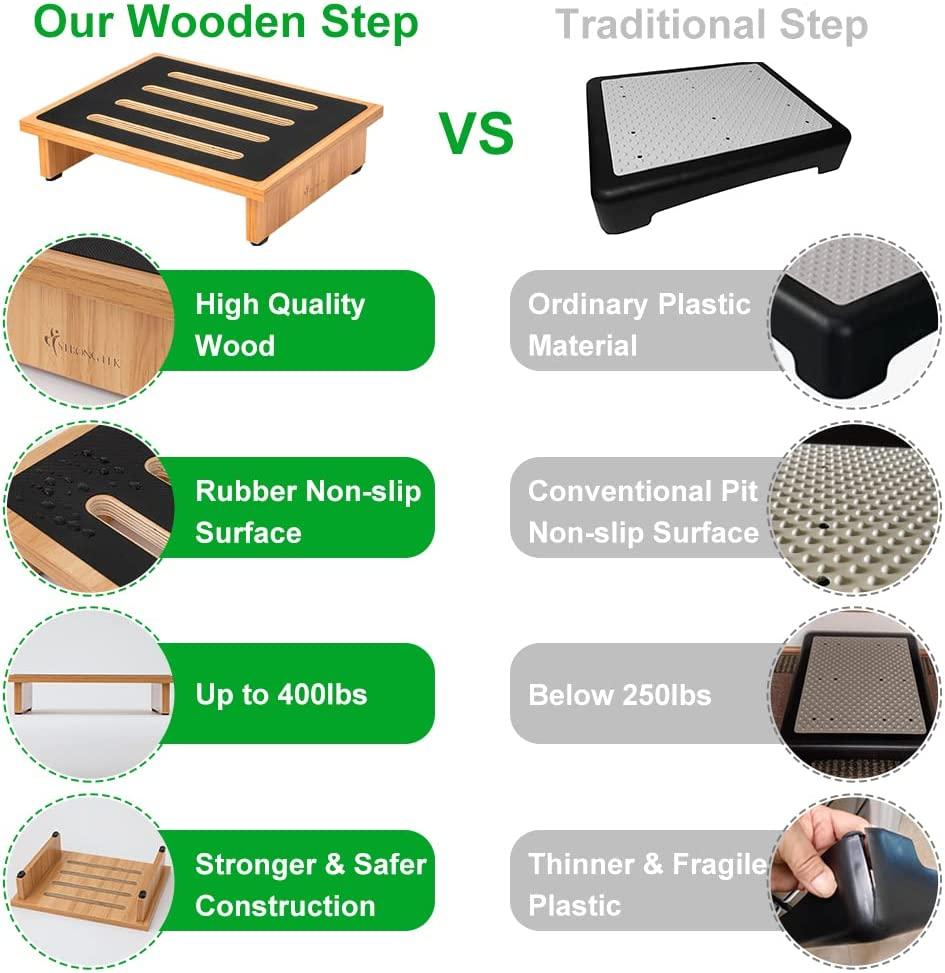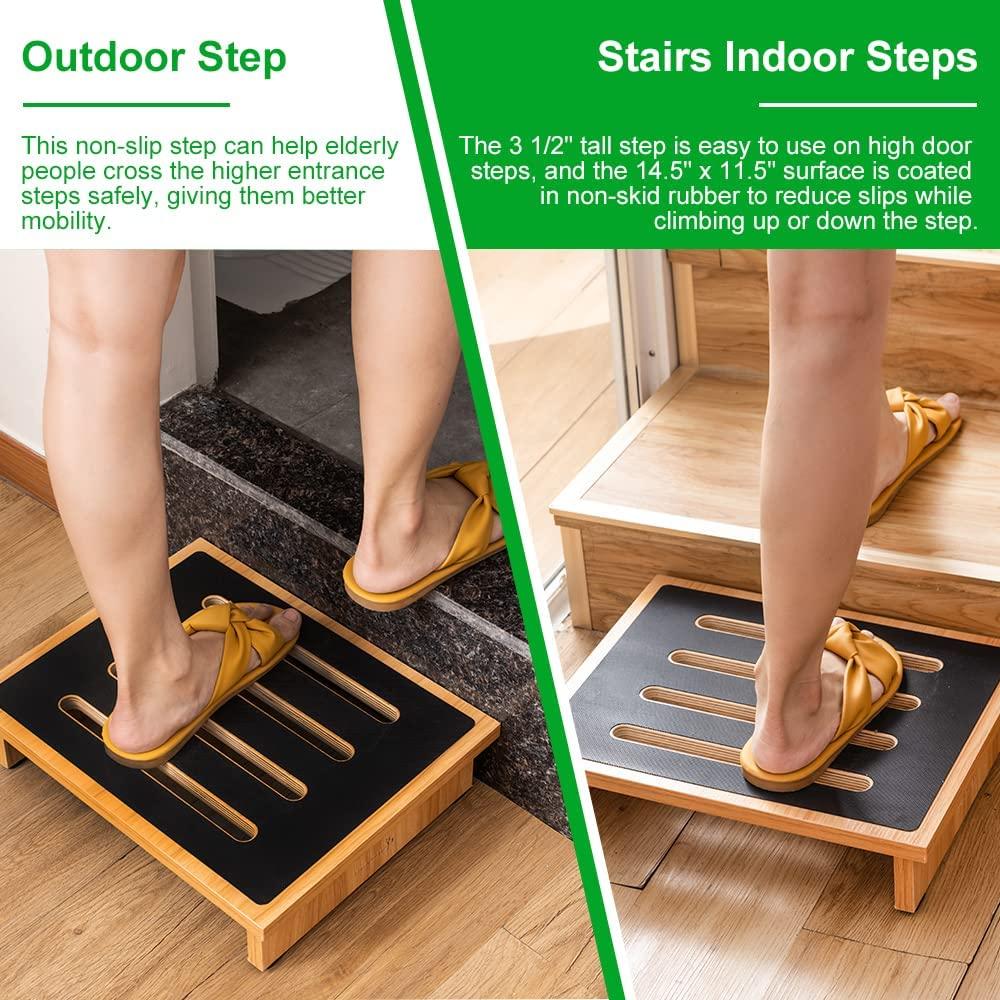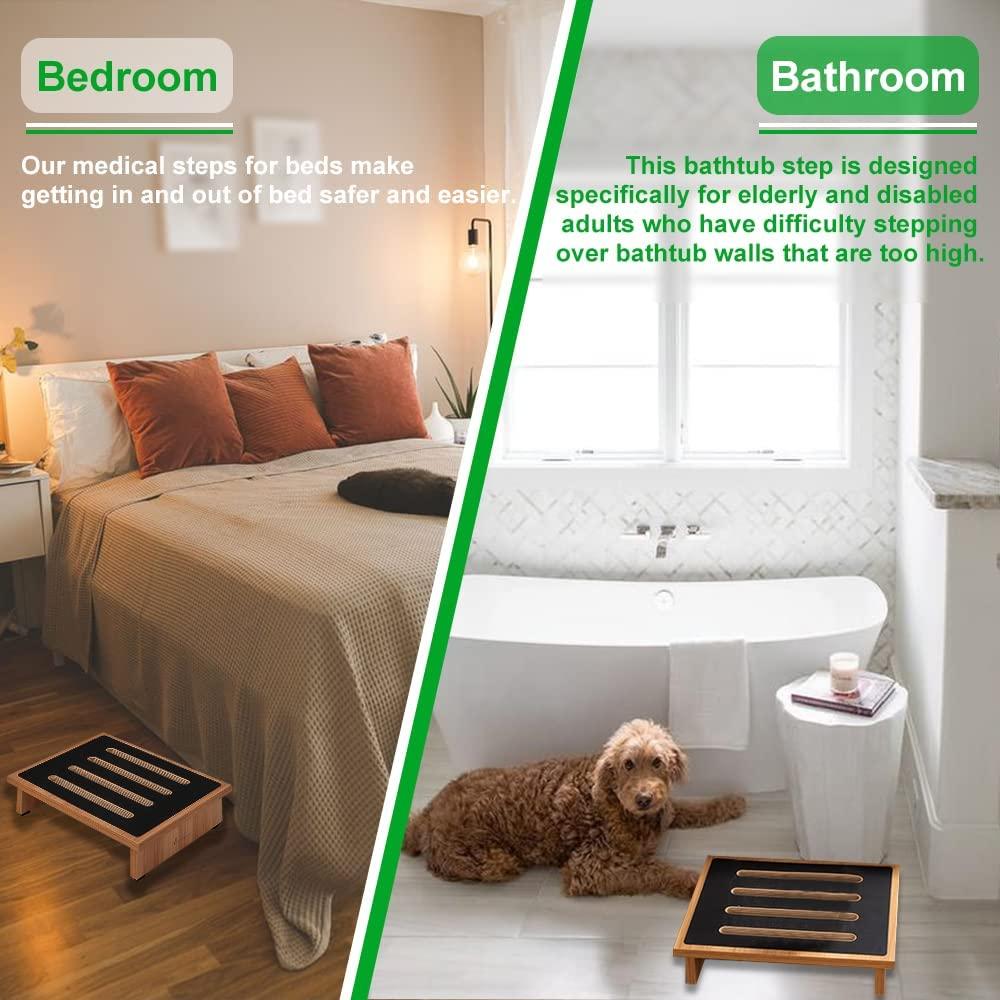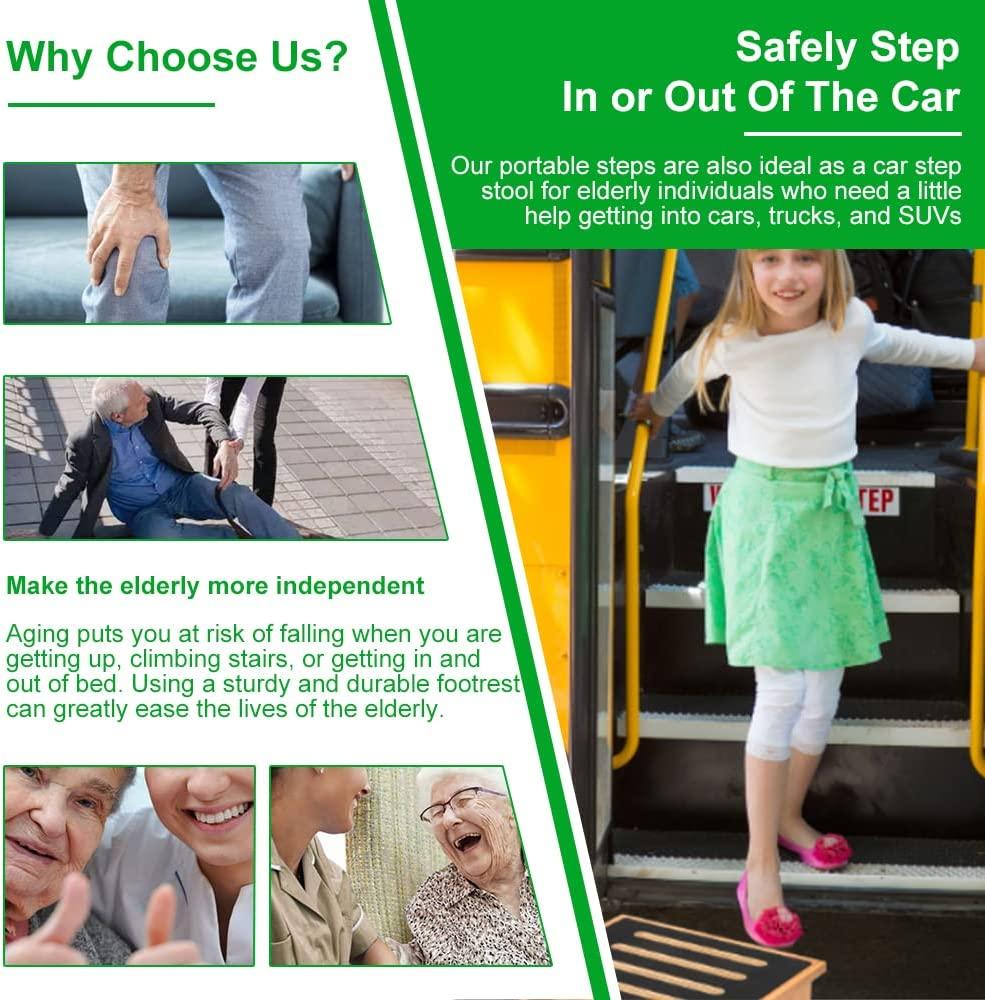 "This item is very strong but light weight. It is also non-skid. Very useful next to a bed with a high mattress. "
— P. Farmer
WOODEN PORTABLE ONE STEP STOOL WITH NON-SLIP RUBBER STEPPING SURFACE, 440 LBS CAPACITY
StrongTek one step stool is made of premium quality hard Lauan plywood. It is lightweight and portable yet can hold up to 44olbs. The large stepping surface and single step height makes our stepping stool ideal for children and elderly to getting a leg up in the kitchen, bathroom, laundry room, or the bed safely.
100% No-Risk Money Back Guarantee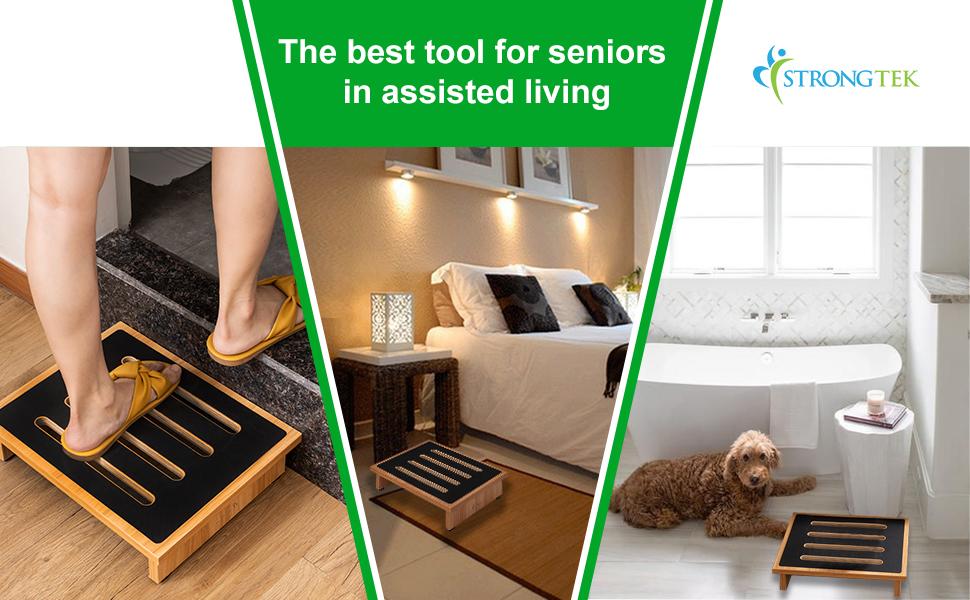 Whole Home Accessibility, Great for both Interior and Exterior Entryways
MAKE IT EASIER AND SAFER TO REACH CABINETS OR ACCESS SPACES WITH A WOODEN SINGLE STEP STOOL FROM STRONGTEK
"I purchased this for my elderly mother in law to help her reach her bed a little easier. She just needed a little help and the height of this stool was perfect and very sturdy. It was already put together and most importantly just wide enough and non-slip. She was VERY happy with this and felt safe…so it made me happy!"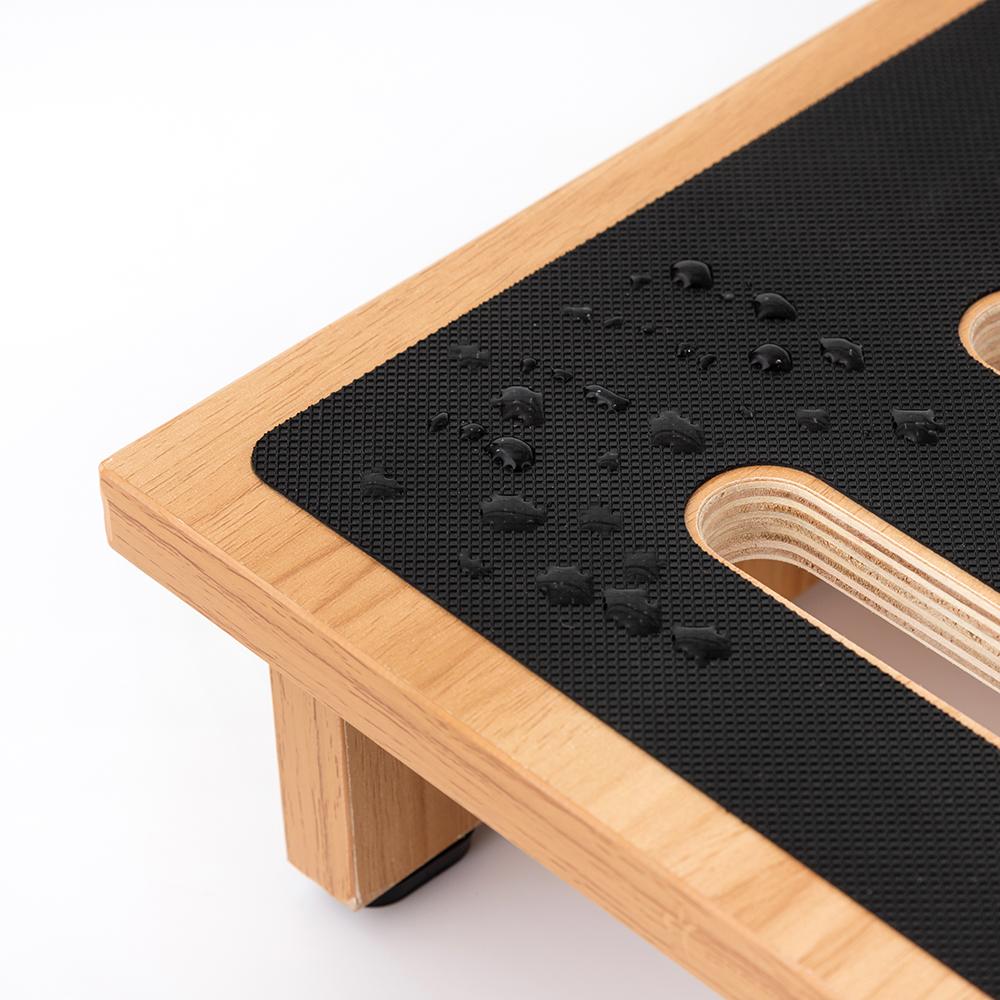 Indoor and Outdoor Use
The open "slats" on the top of our stepping stool aren't just for a designer look. They also help water or moisture drain if you're using it outdoors for improved stepping stability.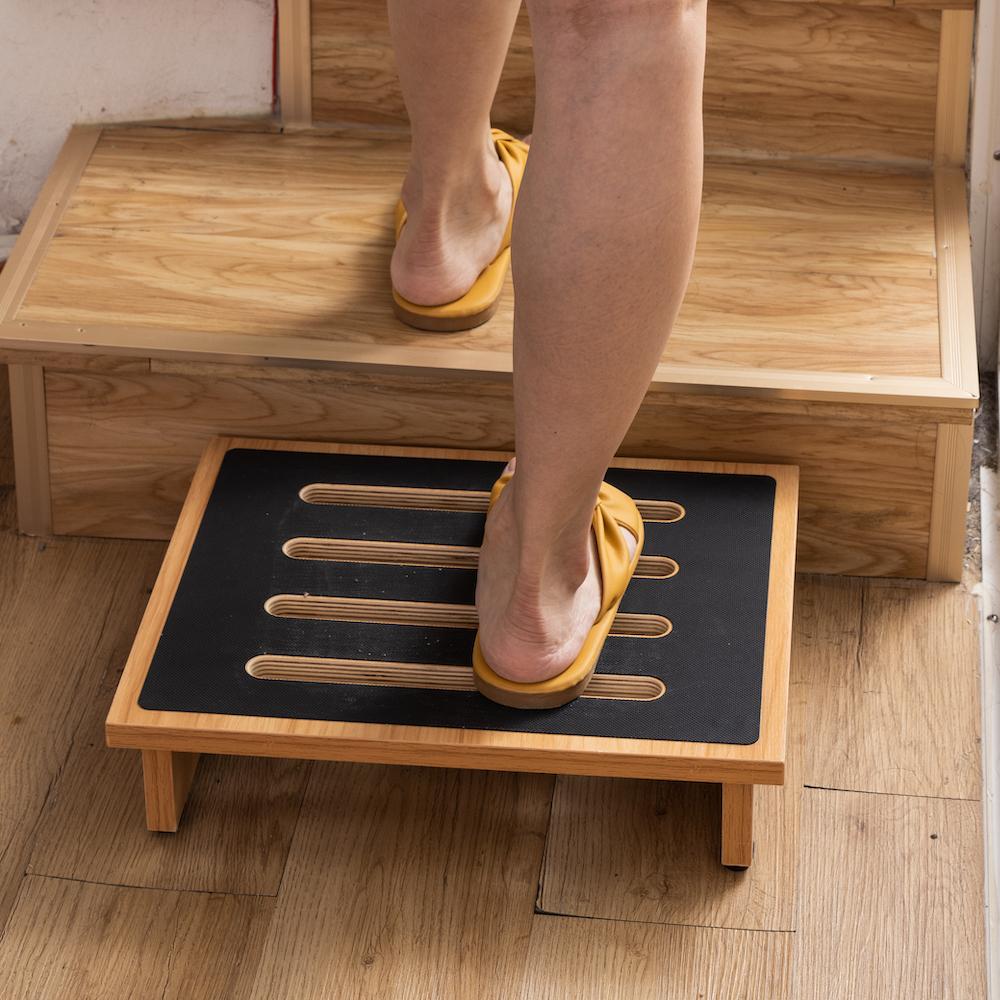 Slip-Resistant Base
On the bottom of each "foot" you'll find a non-slip cushioned pad that protects your floor and helps keep the footrest from sliding around, which is better for the musician and your surfaces.

Frequently Asked Questions
No assembly required. Just remove it from the box and it's ready to use.




As a heavy-weight adult, is it stable to stand on the stool?

Yes. It can hold up to 440 lbs.


Since this is suppose to work in the "Kitchen, Bathroom", I have to assume it is water proof?

It's water resistant. But if you use it submerged for any length of time it would probably warp.
Move. Stretch. Relax. Health.
To develop the highest quality products made from eco-friendly materials, that outperform typical workout equipment.
Our commitment to developing innovative, stylish, and comfortable products is making an enormous impact, not just on sports and fitness enthusiasts, but anyone looking to easily incorporate more activity into their day. You'll see an increase in ease of movement and better posture, creating a happier, more active life.