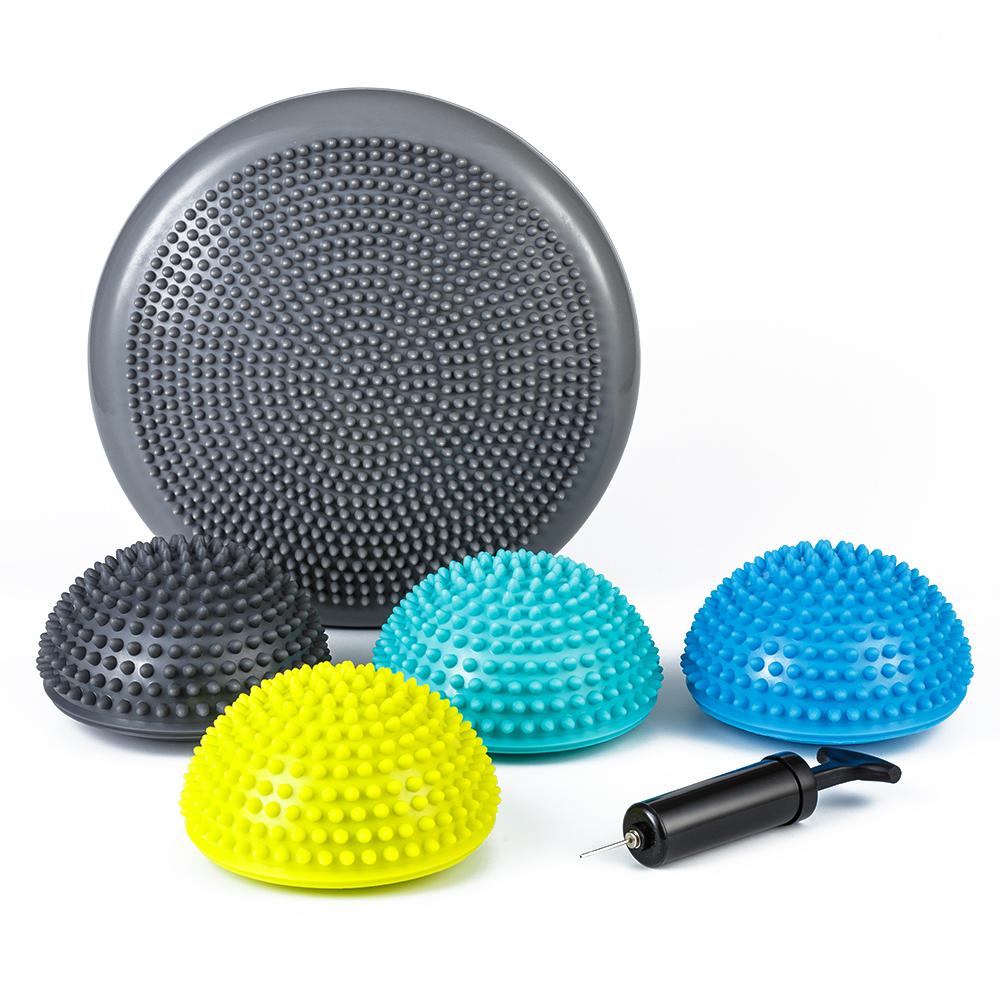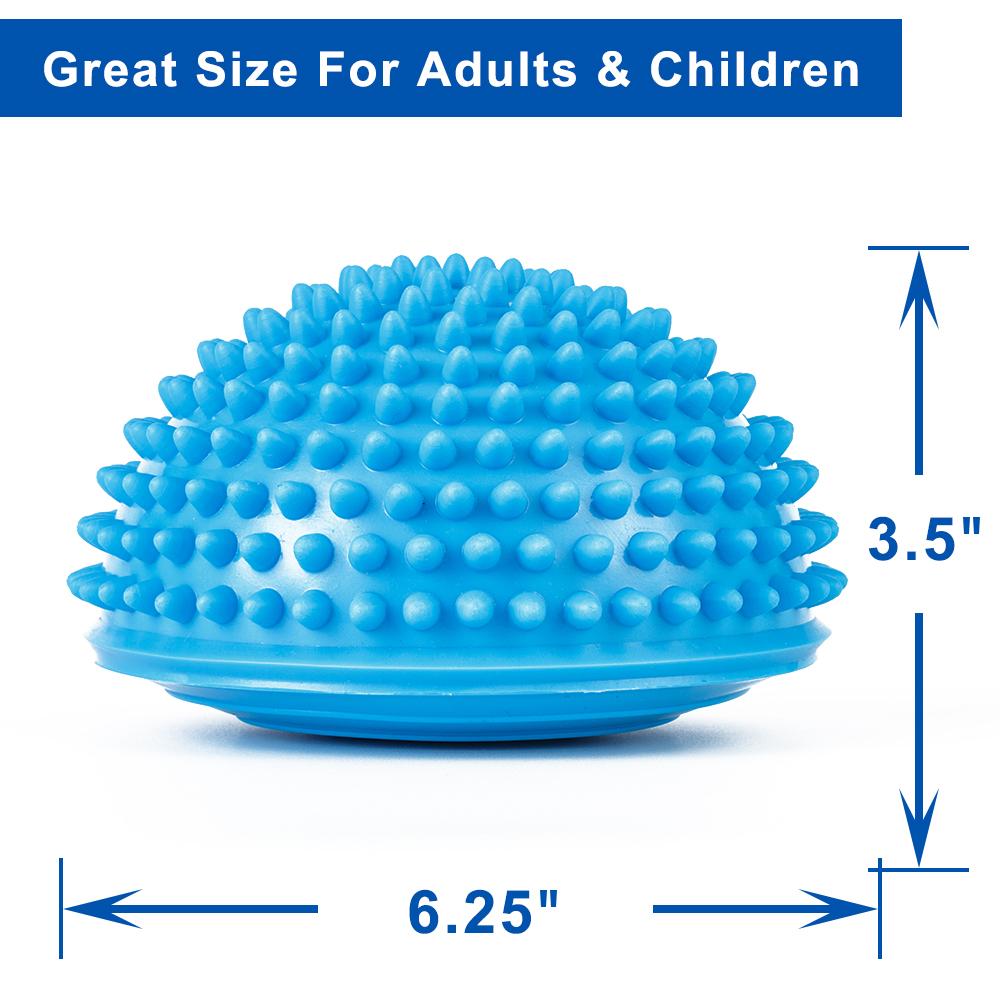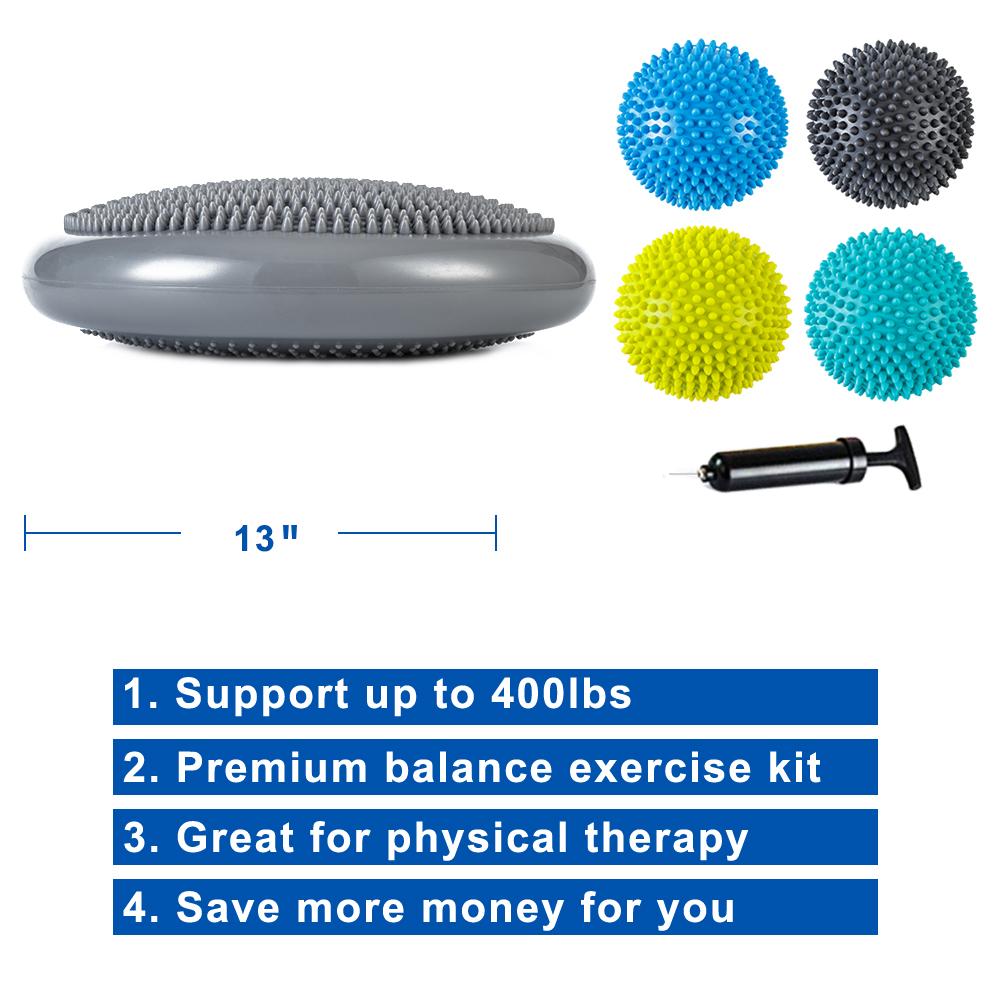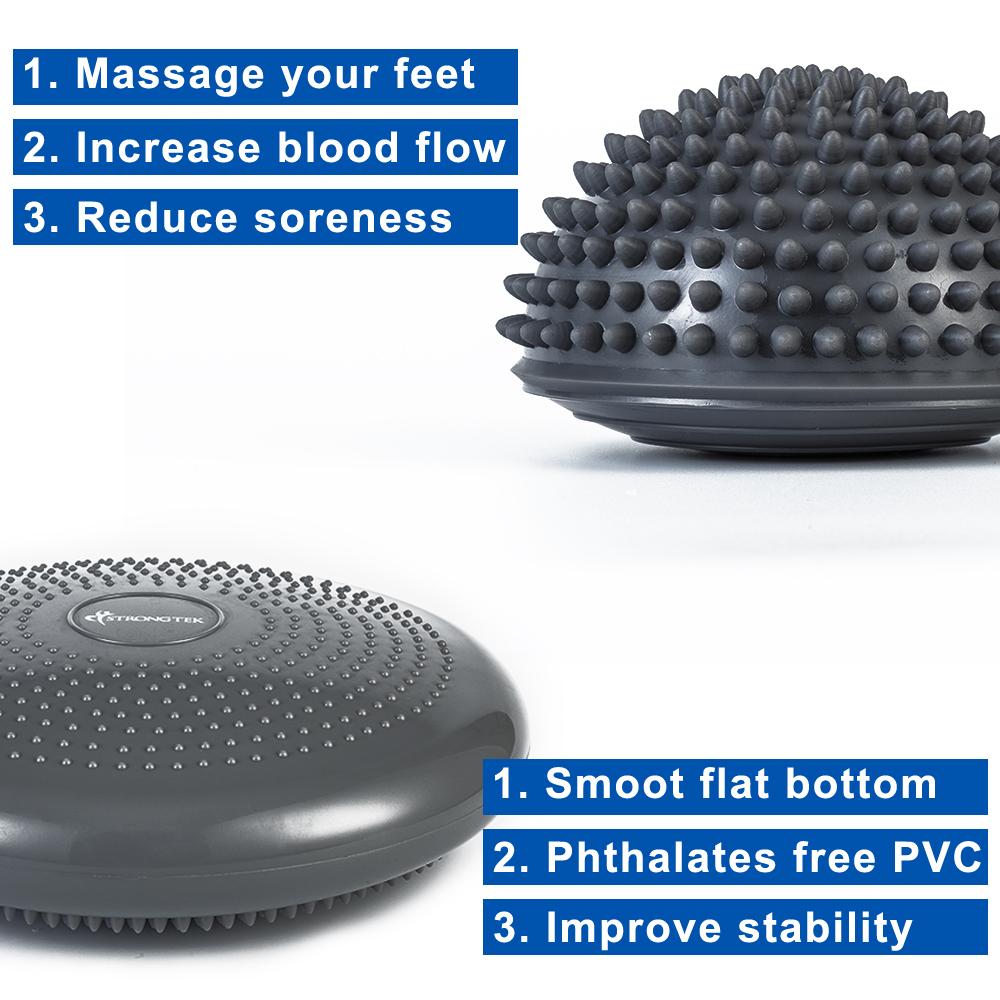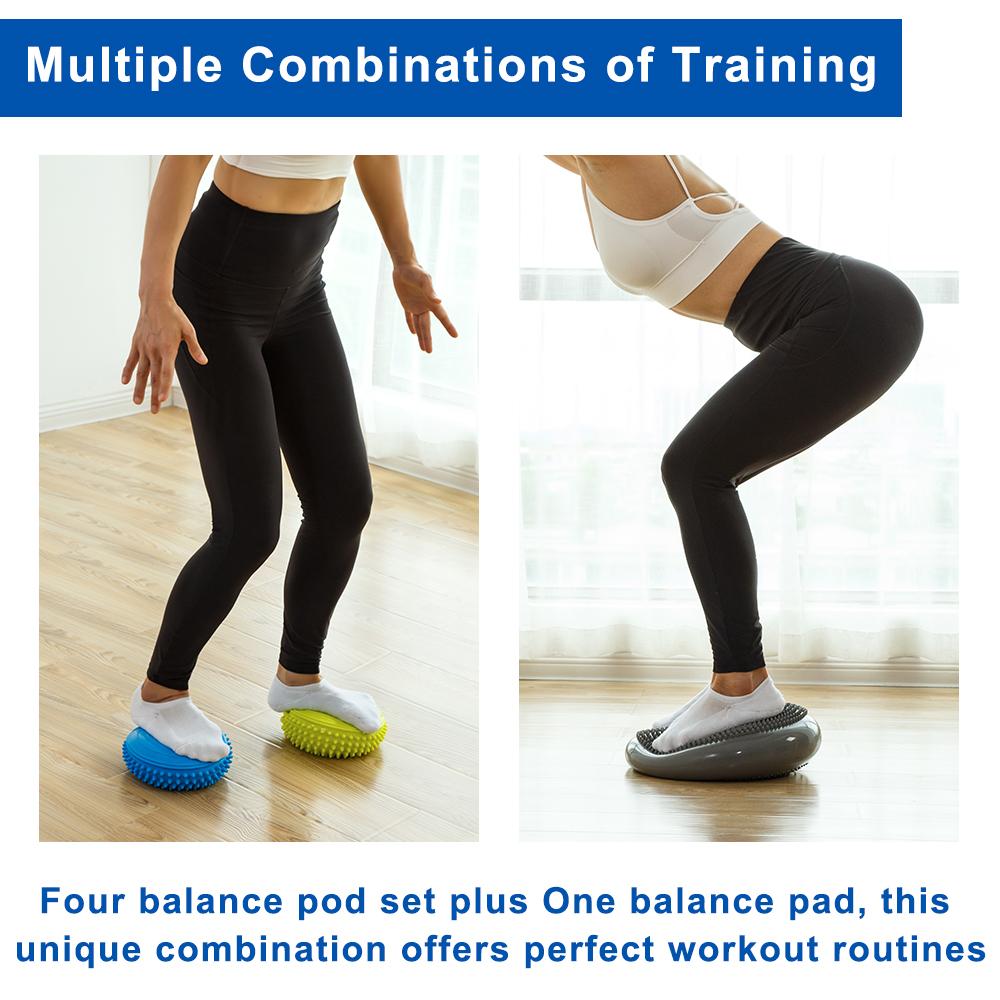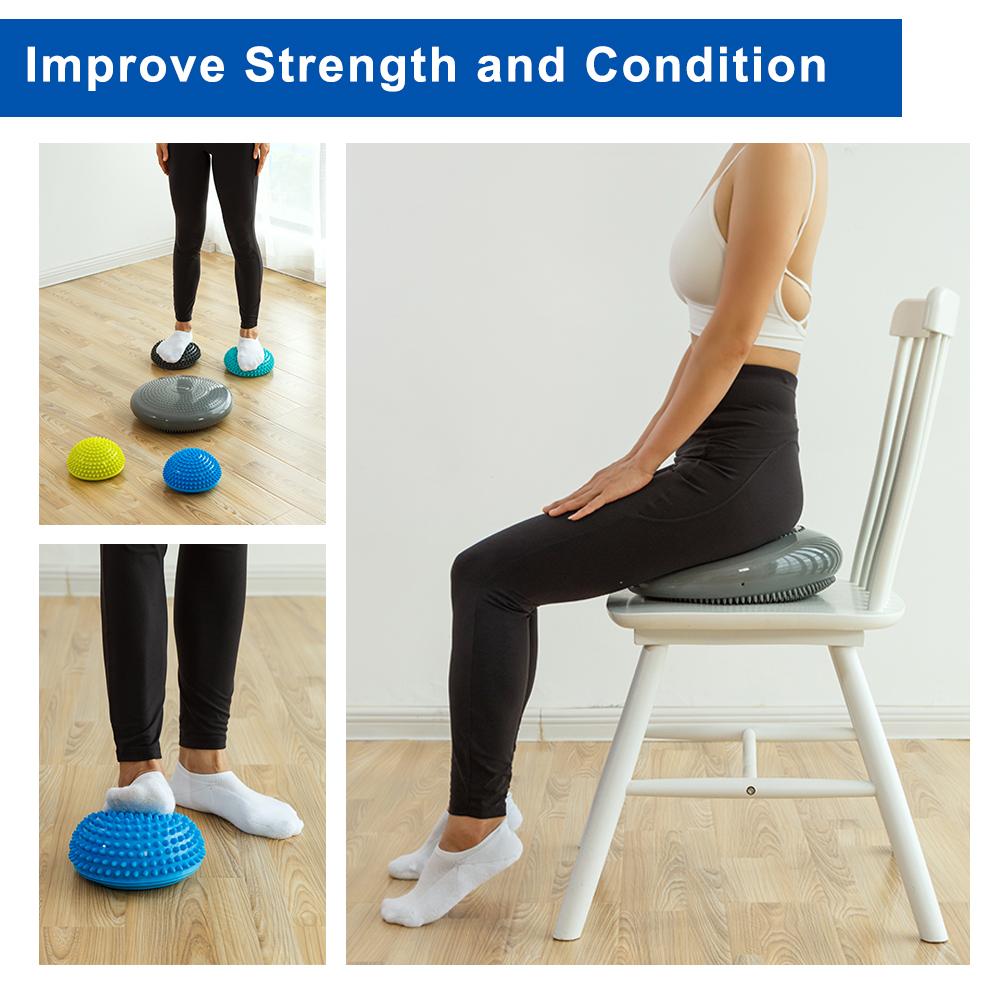 "Great exercise kit. Material is nice and durable. Super useful for wholebody workout! "
— Alex W.
PREMIUM BALANCE EXERCISE KIT: FOUR BALANCE PODS PLUS ONE BALANCE PAD

This exercise equipment set is designed to stimulate your core and improve your agility, reaction time, and stamina with low impact exercises. It offers comprehensive workout routines to improve circulation, enhance coordination, and restore your natural energy.
100% No-Risk Money Back Guarantee

What can you do with StrongTek balance kit?
Helps improve your strength, coordination, agility, reaction time, and core stability with smooth, natural support.
I suffered from plantar fasciitis all summer and this is when I started my journey with balance exercises. I keep 2 small ones at work where I can do my exercises in a discrete manner. Building balance is also helping me develop my core muscles and a huge help with squats. The quality of these products is excellent and I couldn't be more pleased.
--- Michelle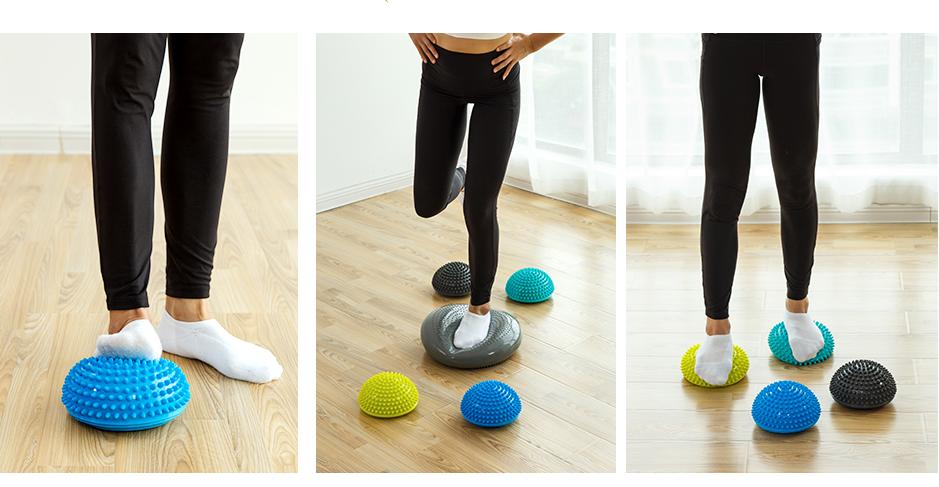 Excellent Tool For Core Strength
INCREASE FEET, KNEE, ANKLES AND HIP STABILITY. GREAT WORKOUT EQUIPMENT TO HELP YOU IMPROVE BALANCE.
Balance mat is safe and effective for exercising the static and dynamic balance.
Durable phthalates free PVC material with no heavy metal elements ensures the comfort during your exercise & provides greater ease of movement in knees, hips, and torso.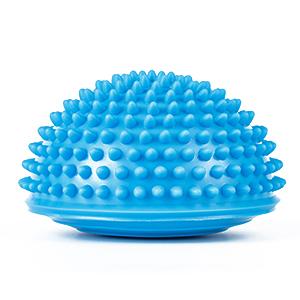 Soft Spiky Surface
Each pod measures approximately 6.25 inches in diameter, and the height is 3.5 inches. From customers' feedback, we design soft spiky on balance pods to improve blood circulation and enhance exercise experience.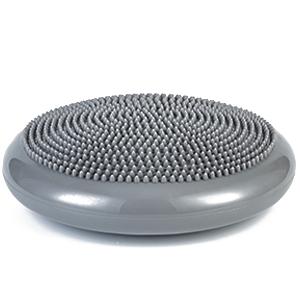 Additional Large Balance Pad

The additional large balance pad adds unlimited options in your exercise routine. It can be used separately as a standard balance pad and chair pad.
Frequently Asked Questions
Are the balance pods pet friendly?

Yes, I bought them specifically to work with a puppy to strengthen the muscles in her leg after being in a splint. I definitely recommend them.


Are these good for adults? The description says kids but the pictures are all of adults. What weight(s) are these items rated for?

This products are good for both adults and kids. It can hold up to 400 LBs.

Do these have a strong plastic smell?

I haven't noticed absolutely zero odor from this set. I haven't deflated any of them (they've kept their inflation exactly where I started 3 years ago!) I'm certain when I do take air out there would probably be an odor but nothing yet.


Does the package really weight 8.1 lb?

Yes, those 4 balance pods are about 1.2-1.4 lb each. Plus a standard balance cushion, an air pump and the packaging box, the total weight is about 8.1 lb.

Move. Stretch. Relax. Health.
To develop the highest quality products made from eco-friendly materials, that outperform typical workout equipment.
Our commitment to developing innovative, stylish, and comfortable products is making an enormous impact, not just on sports and fitness enthusiasts, but anyone looking to easily incorporate more activity into their day. You'll see an increase in ease of movement and better posture, creating a happier, more active life.