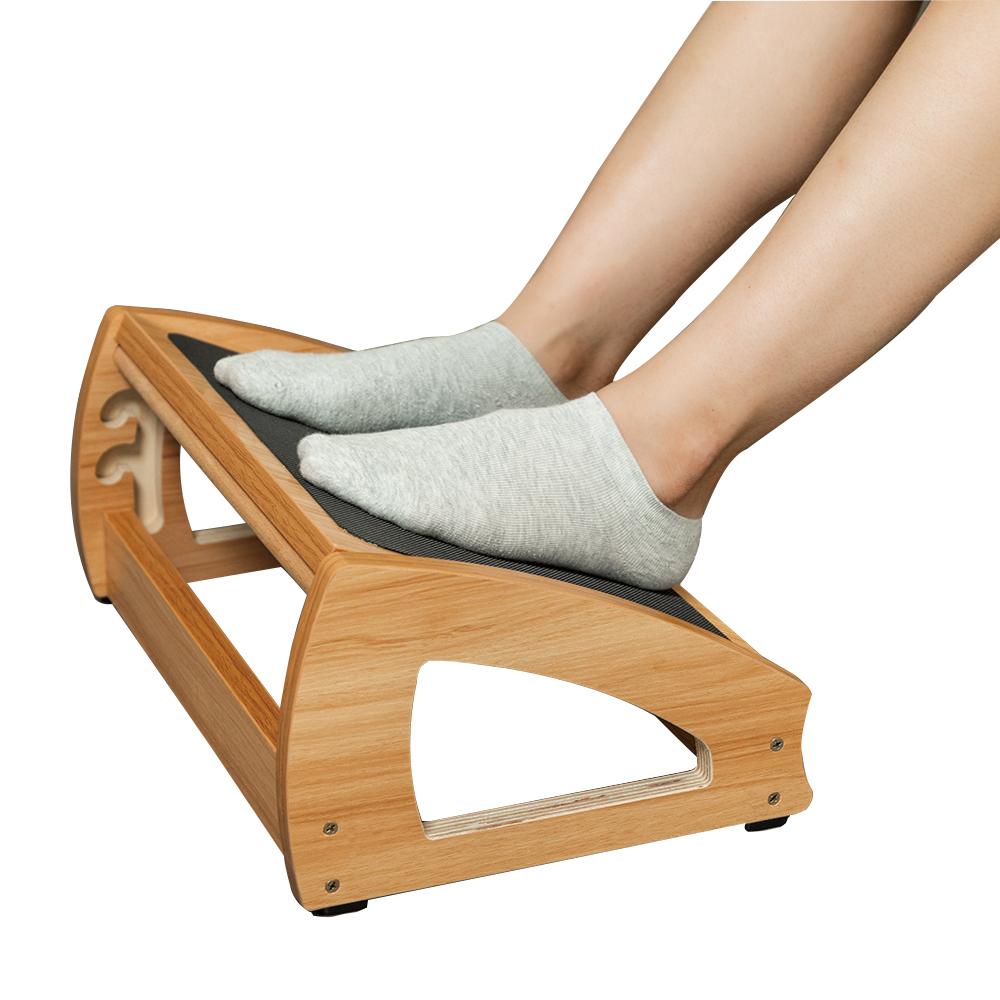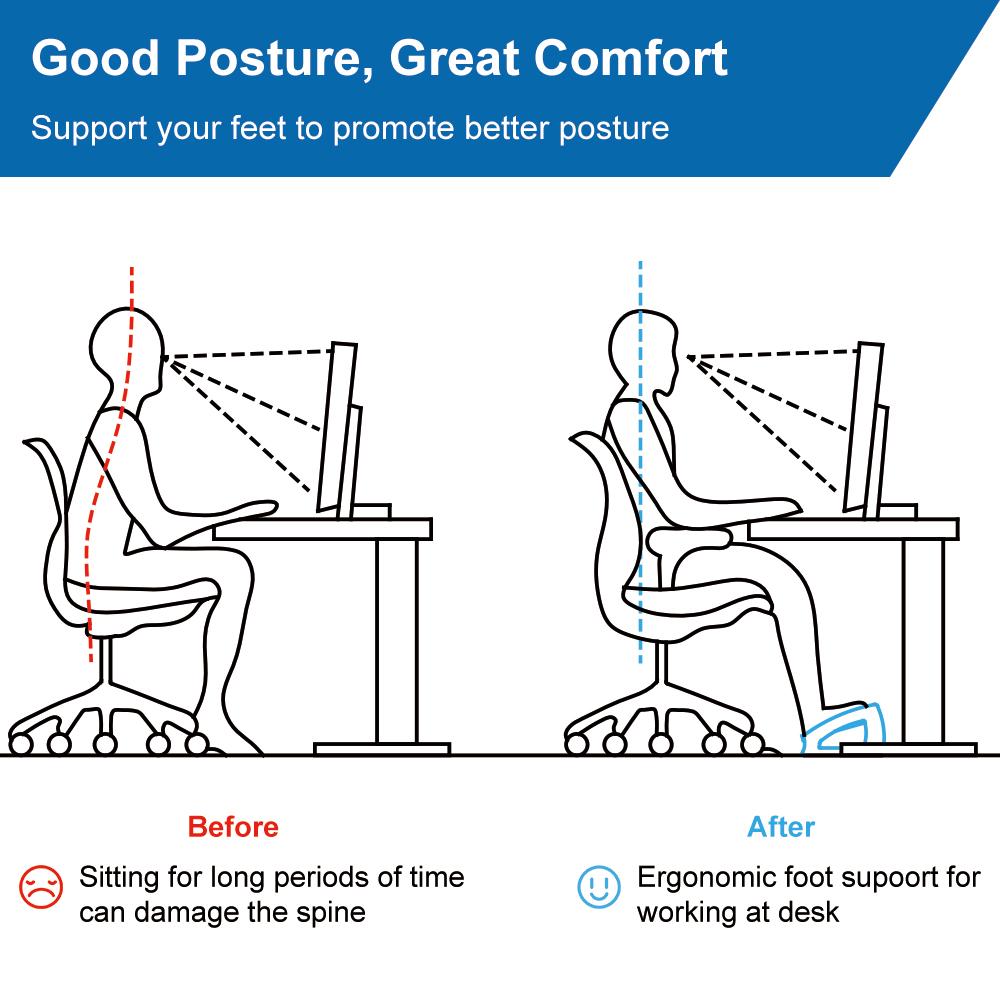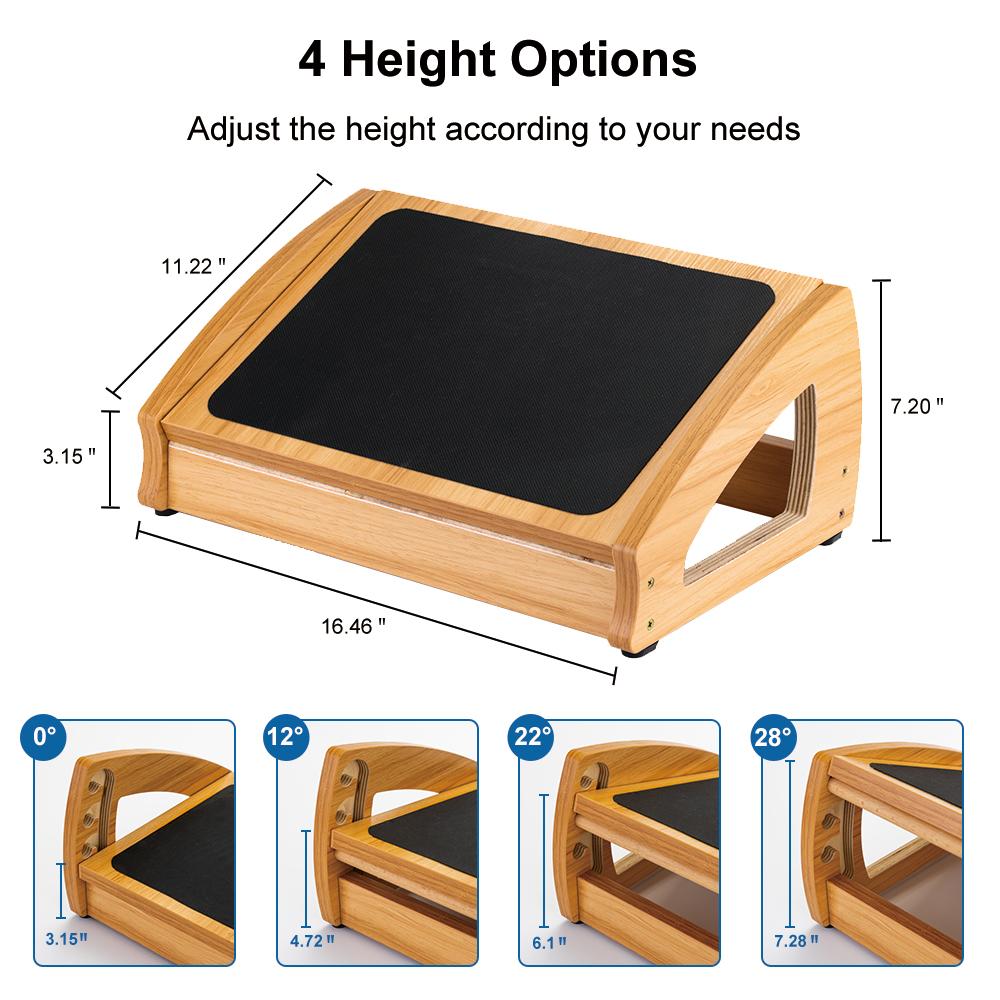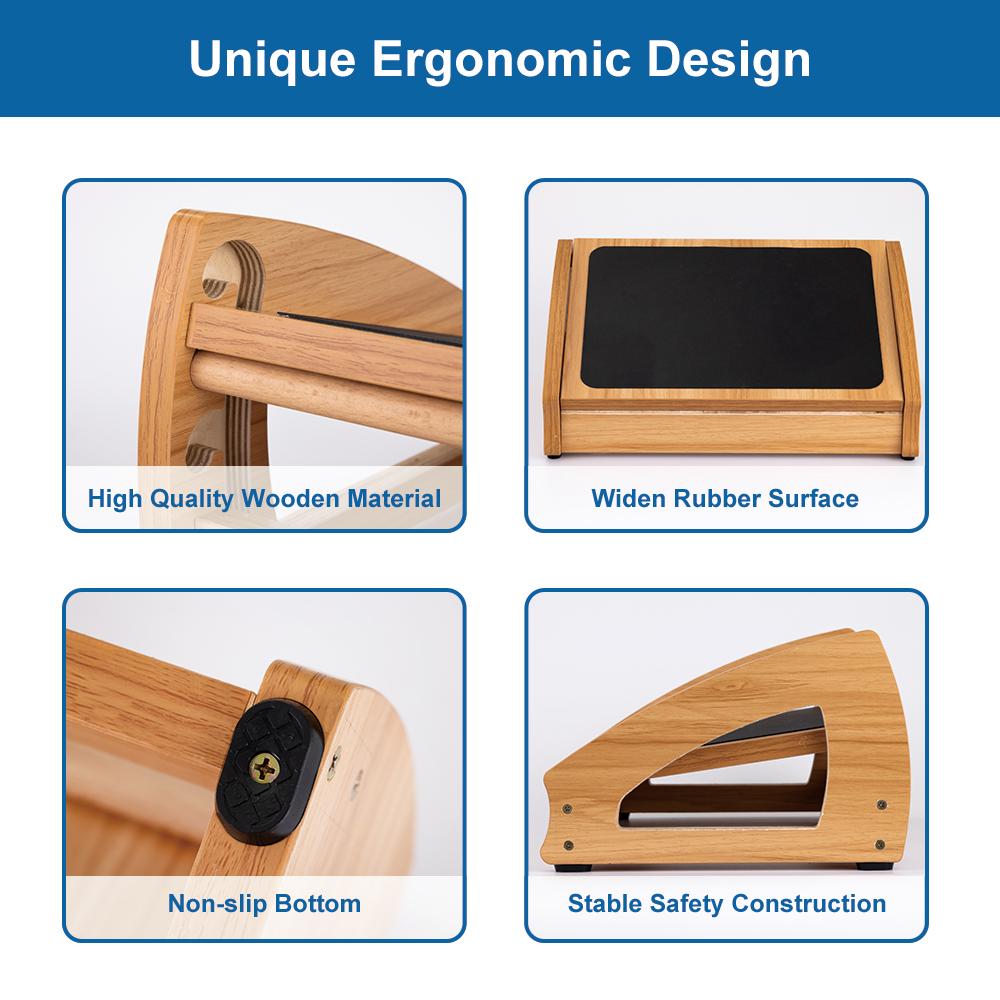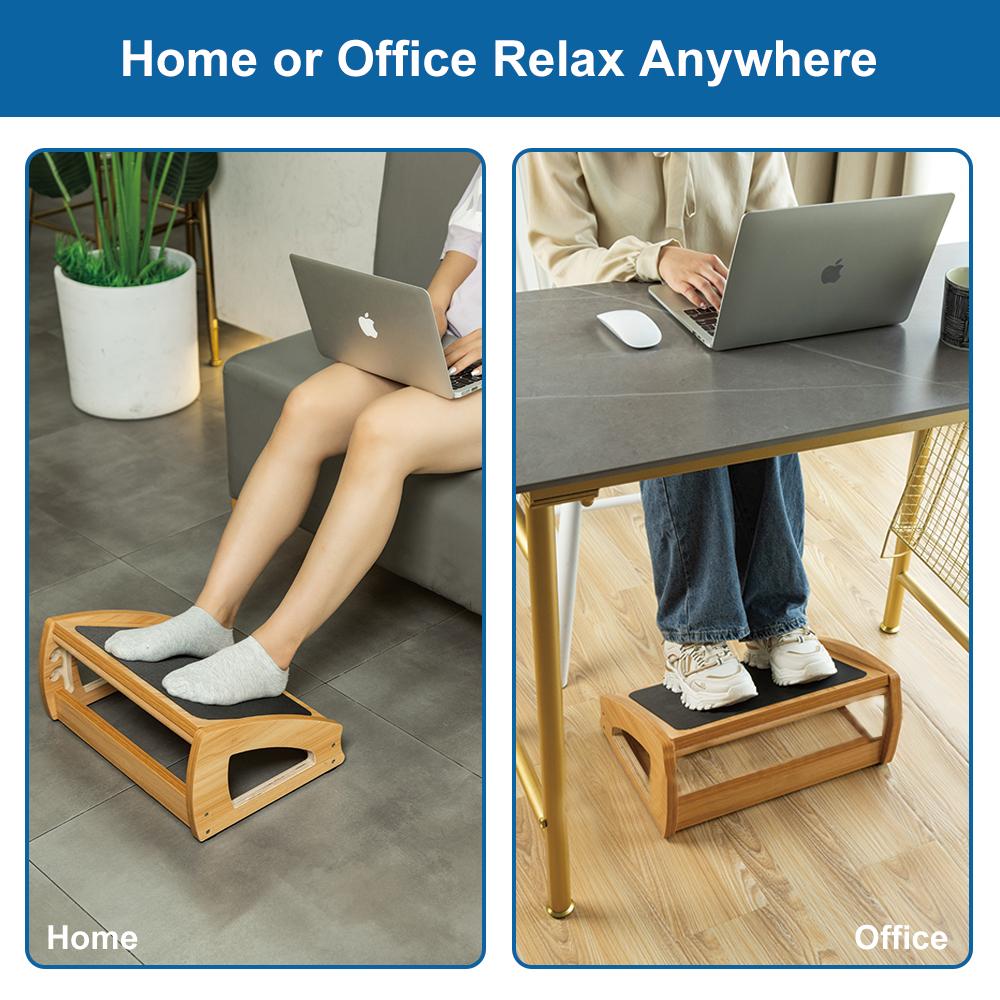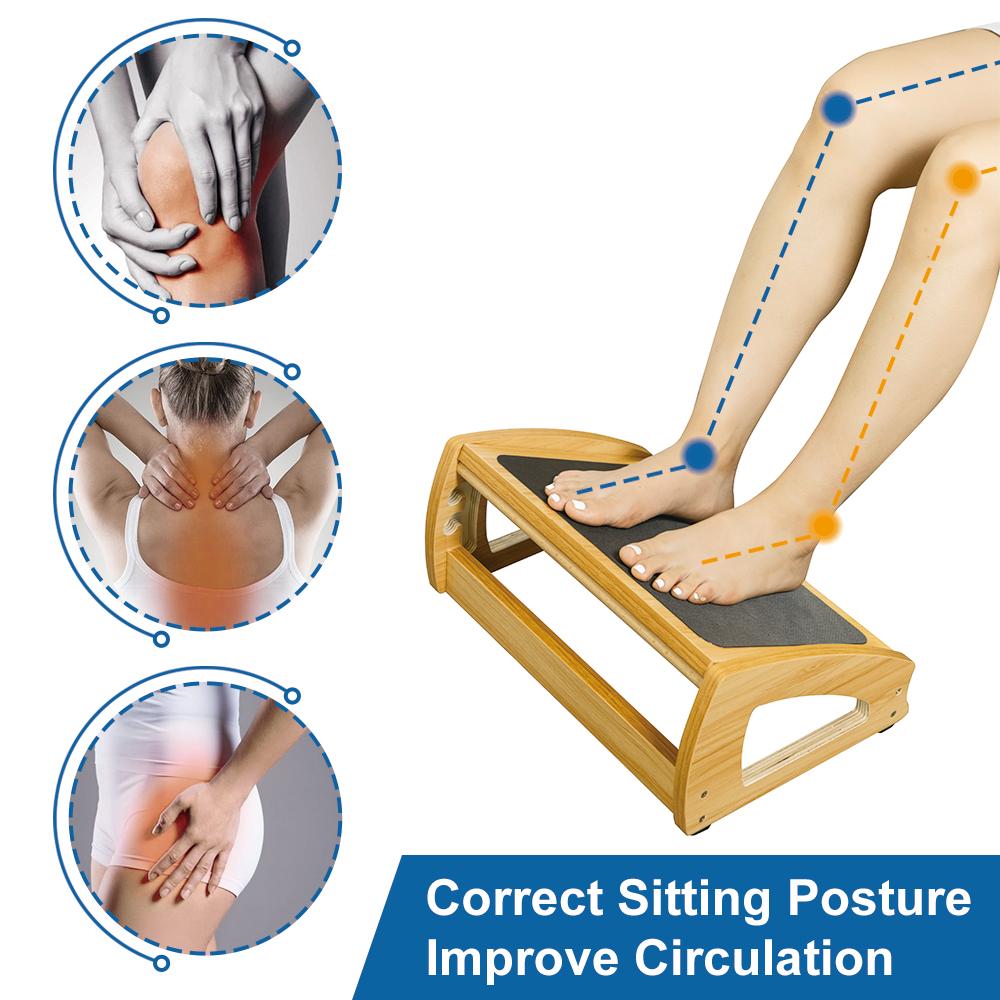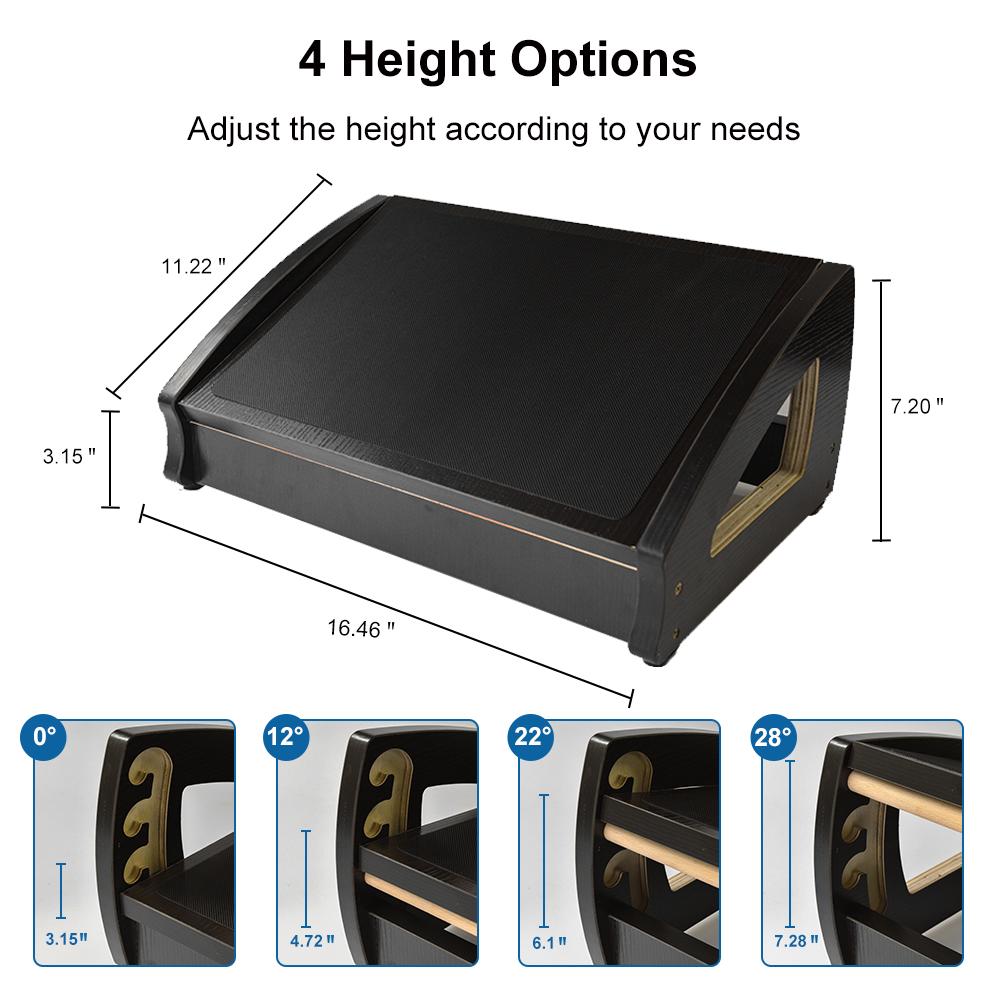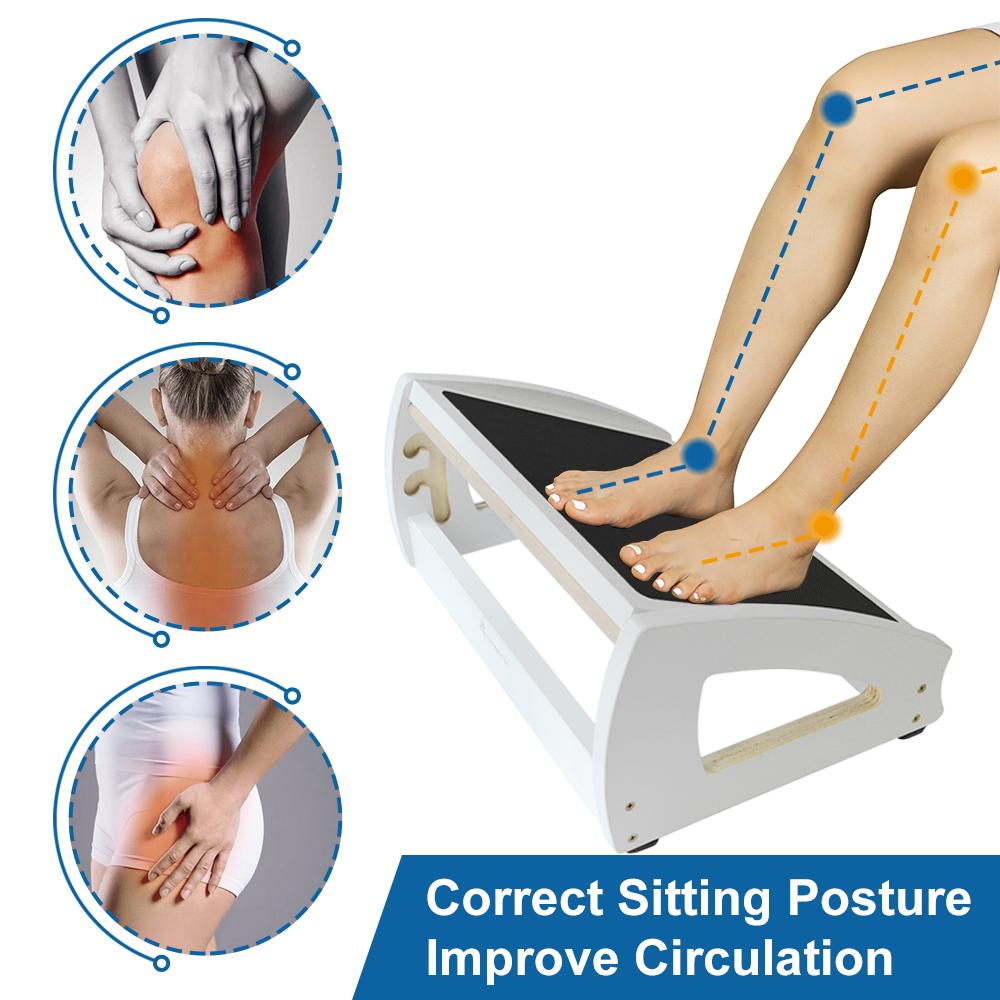 "This is WAY better than some of the lower quality plastic ones I've used!"
—OutdoorGuy
3 ADJUSTABLE HEIGHTS UNDER DESK FOOTREST, IMPROVES POSTURE AND BLOOD CIRCULATION, HOLD UP TO 400LBS
StrongTek 3-Level adjustable footrest is ergonomically designed to help you maintain a supportive posture while sitting. Using for a long term it can help improve your sitting position, promote blood circulation of your body in order to reduce pressure on your spine and legs and relieve you shoulder, back and leg pain.
100% No-Risk Money Back Guarantee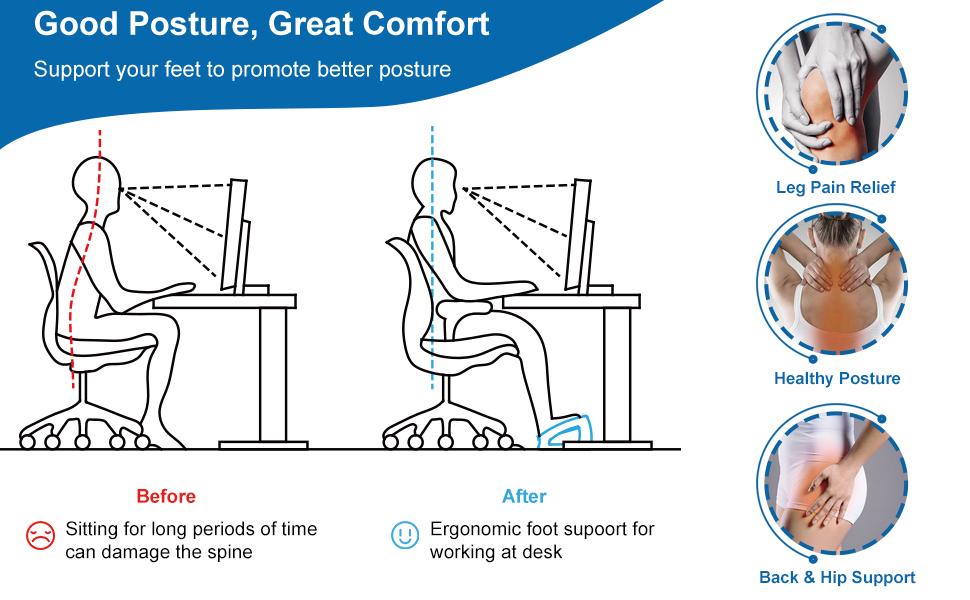 Why StrongTek Wooden Under Desk Footrest?
HELP YOU REST YOUR FEET COMFORTABLY AND FIND THE RIGHT POSTURE TO IMPROVE CIRCULATION

When you are sitting at home or in the office, using this ergonomically designed under desk footrest can help relieve shoulder, back and leg pain, relieve pressure on the spine and legs, improve sitting posture, and promote blood circulation in the legs.
Frequently Asked Questions
What's the height of this stool?

The overall height is about 7.2 inch, but the supporting height is adjustable from 3 inch to 7 inch.



Does the foot rest require any assembling?

No assembly required. It comes with one piece.


Does it work to reduce feet swelling?

It helps with my swelling. Then again, I rock my feet from time to time as well.


I want something that will rock back and forth with pressure from my feet, as I sit at the computer. Will this work?

Yes, you can make this rock with your feet. I love it!! Keeps my feet busy so I'm not tempted to cross my legs or wrap my feet around the bottom of my chair. :)

Move. Stretch. Relax. Health.
To develop the highest quality products made from eco-friendly materials, that outperform typical workout equipment.
Our commitment to developing innovative, stylish, and comfortable products is making an enormous impact, not just on sports and fitness enthusiasts, but anyone looking to easily incorporate more activity into their day. You'll see an increase in ease of movement and better posture, creating a happier, more active life.