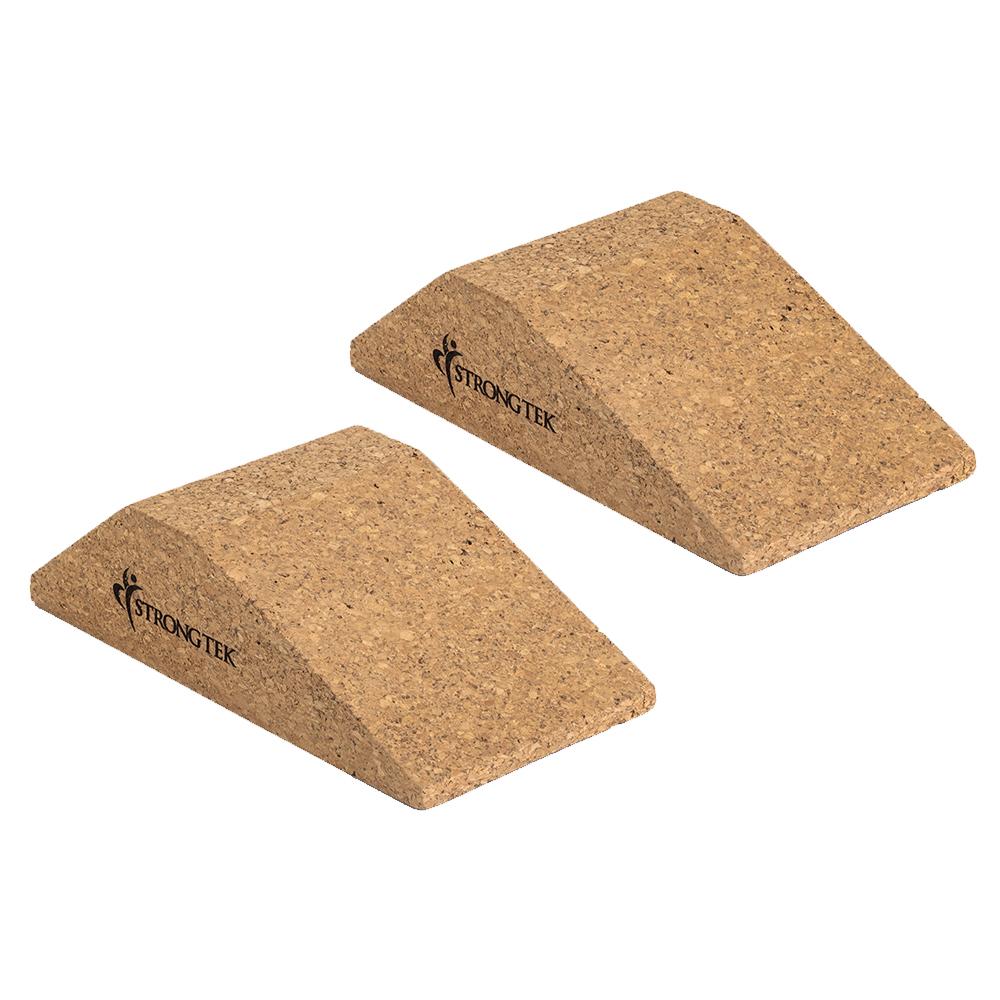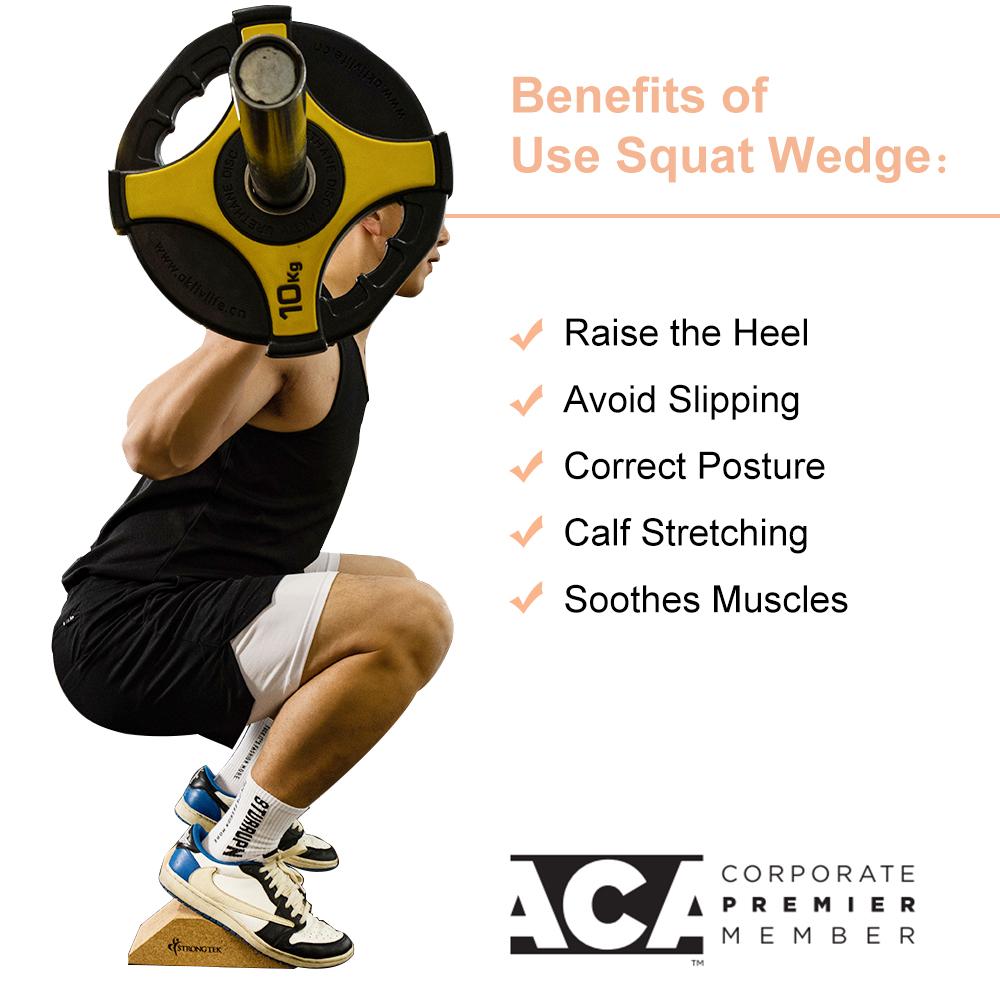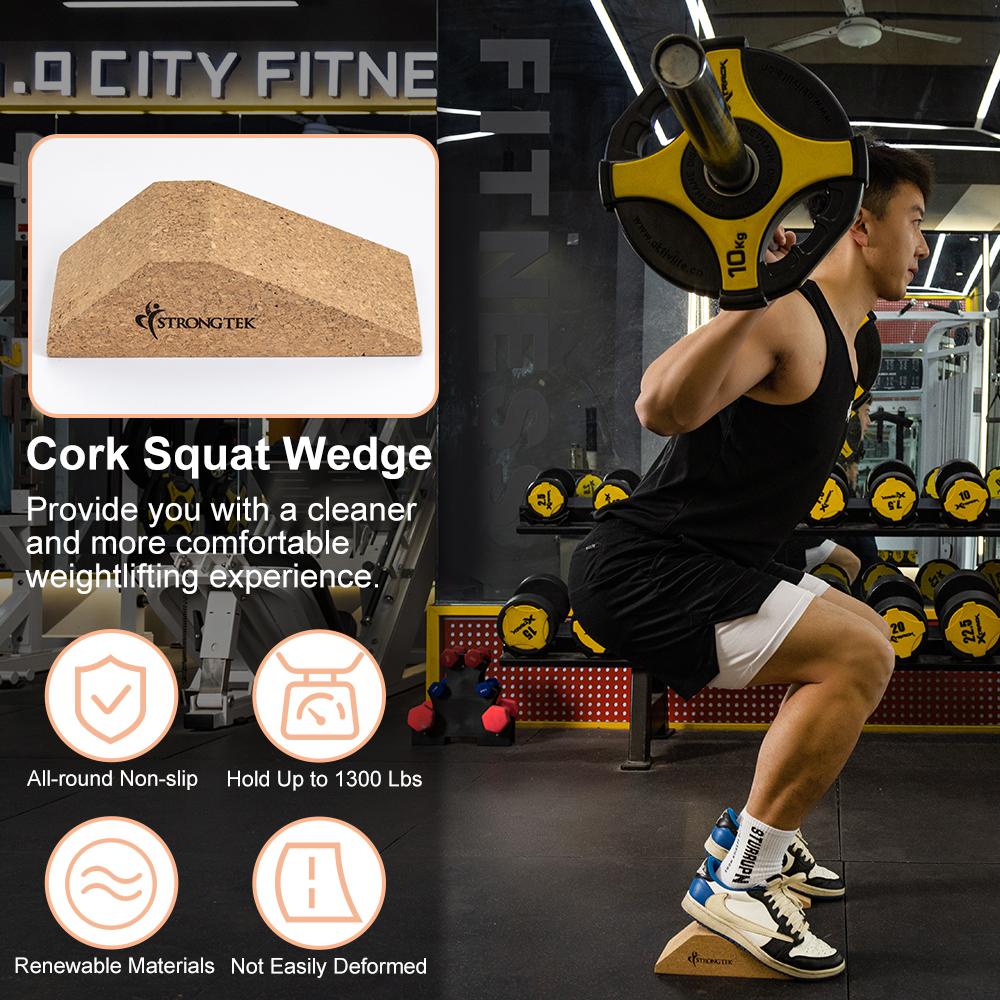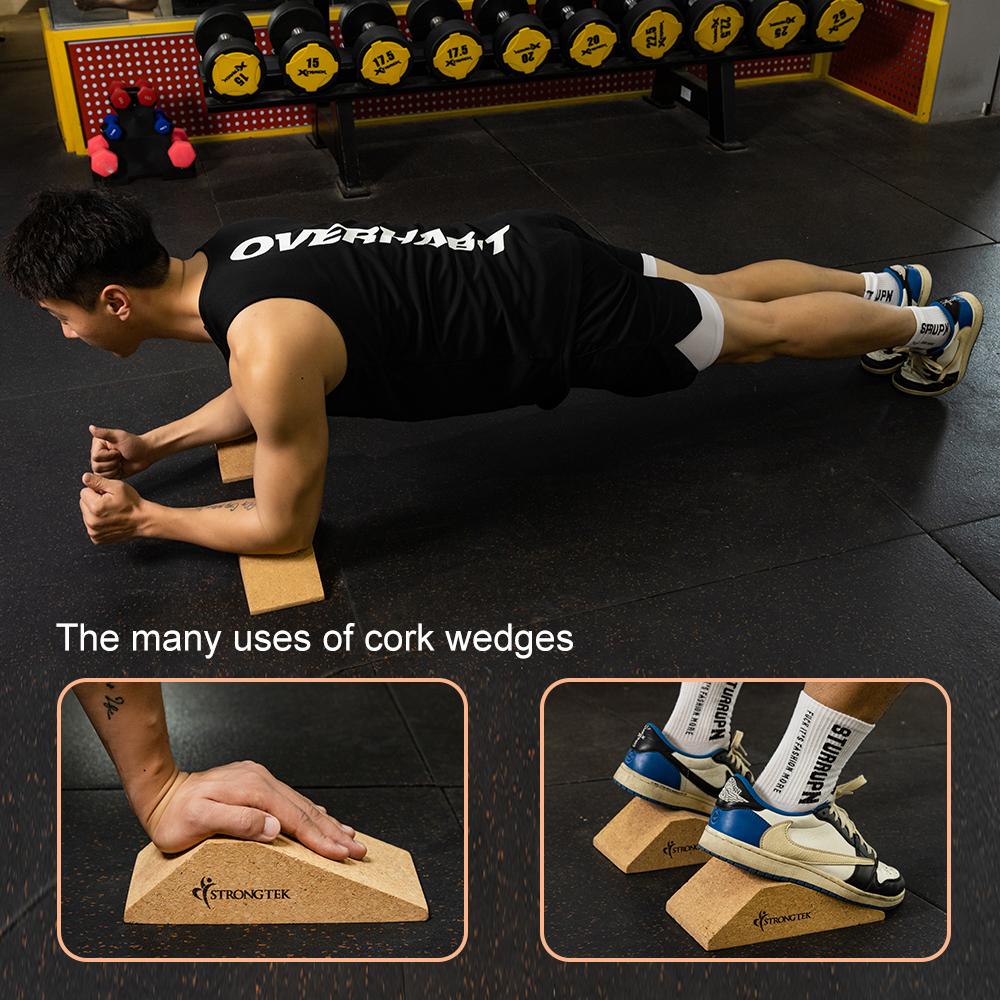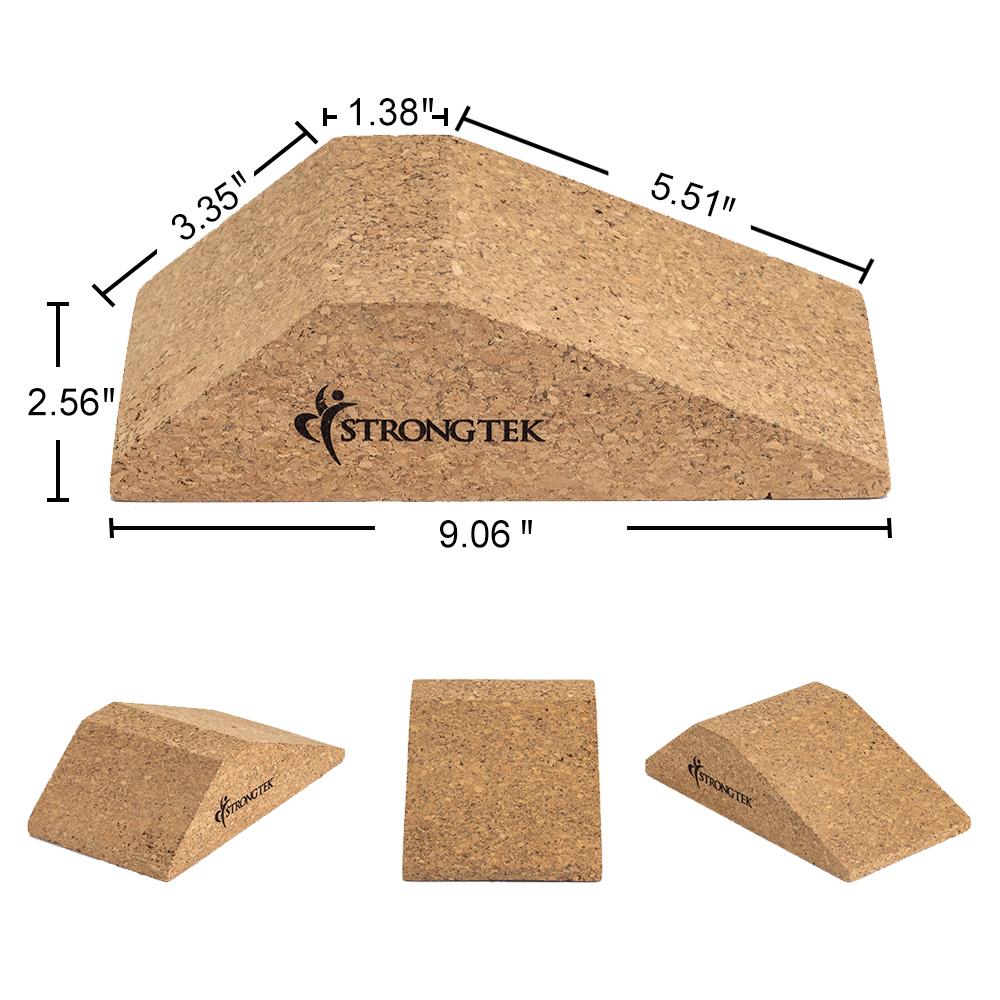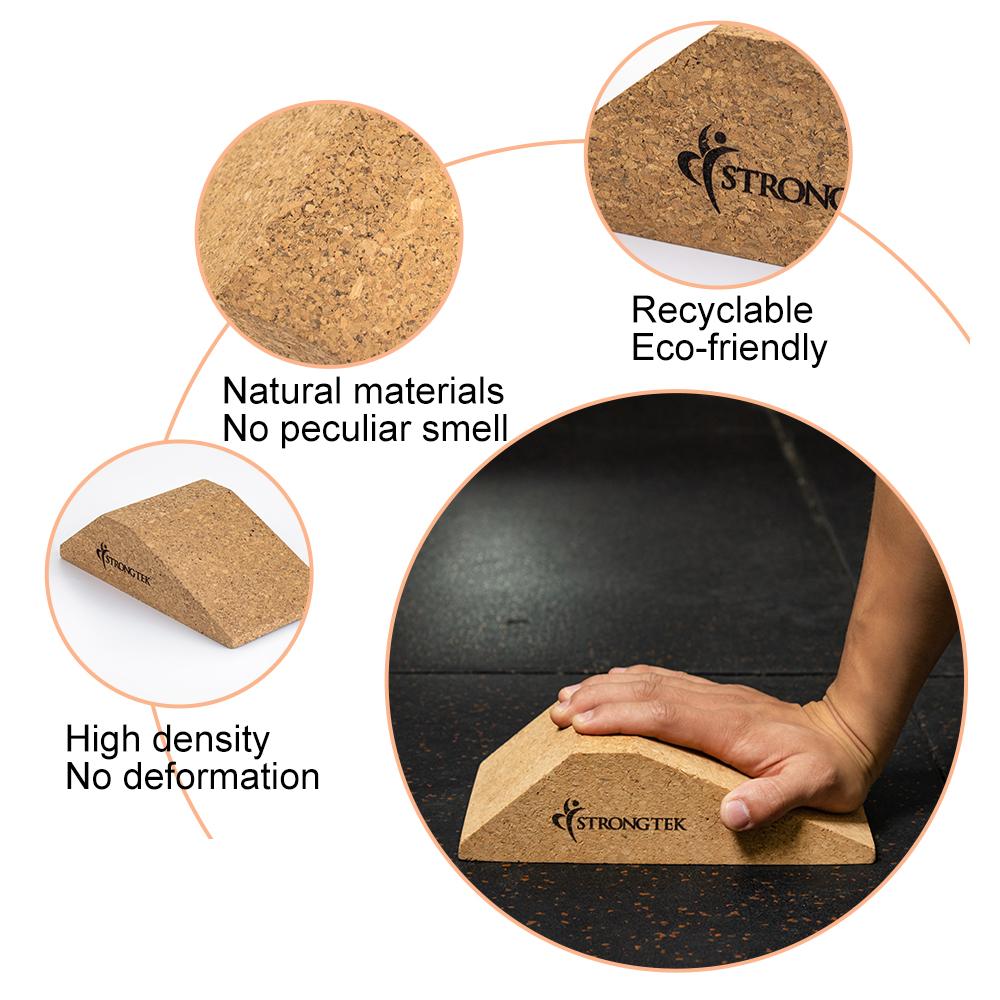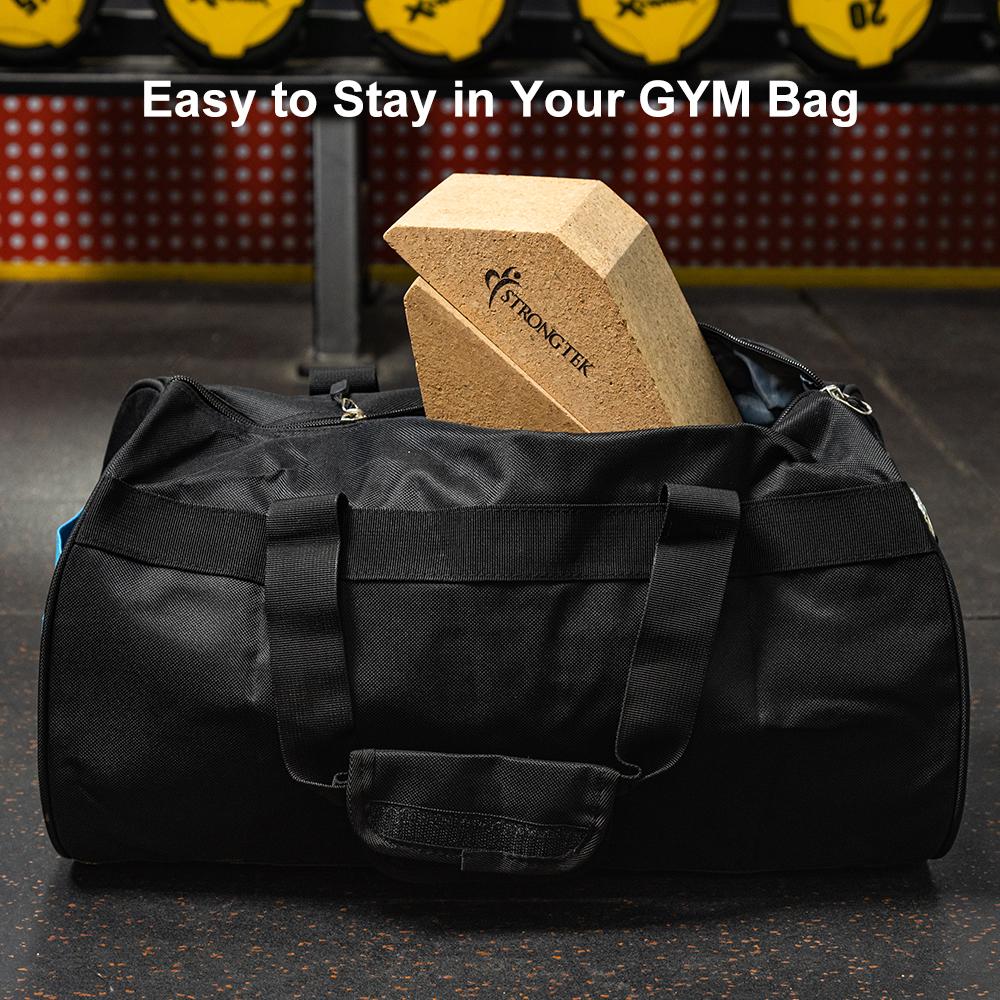 "Light weight, perfect for travel. Also great for push-ups."
— Michael. P
CORK WEDGE BLOCK (PAIR), NON-SLIP HEEL ELEVATED BLOCK FOR WEIGHT LIFTING/ SQUAT/ DEADLIFT & YOGA
StrongTek squat wedge is made of sustainable high-density cork and can be used to raise the heel to a suitable angle in the squat or as a stretcher, yoga block, and more. The block pair measure 9 ×2 1/2 inches each, and can support up to 800 pounds. The rough cork particle surface provides excellent grip to avoid slipping during exercise.
100% No-Risk Money Back Guarantee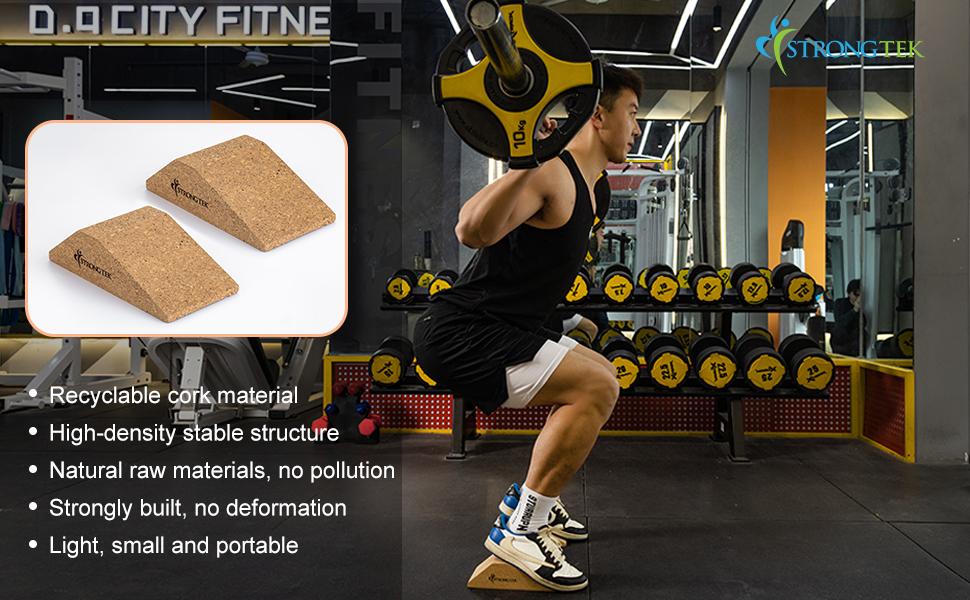 About StrongTek Cork Squat Wedge
Squat wedges are mainly used to raise the heels when squatting. It reduces knee strain while exercising the legs, and targets the quadriceps, hamstrings, and glutes
* Compared with rubber wedges, cork wedges are made of natural rubber logs, which do not contain harmful substances. It is safe and has no peculiar smell.
* The high-density construction enables it to withstand 1,300 pounds without deforming. Long-term use without slag, durable, and easy to clean.
* The rough surface provides a strong grip, keeping the user safe when squatting or practicing yoga.
* Multiple contact surfaces give the wedges different functions. Using different contact surfaces can help raise your heels or toes, perform yoga training and keep your wrists safe.
Some benefits of using a squat wedge:
1. Improve ankle and hip mobility, flexibility and optimize knee stability. (More suitable for novice training.)
2. Help people with limited ankle mobility move the knee further forward and increase the squat amplitude.
3. Reducing lumbar spine pressure allows non-professional athletes to perform higher-load training without overstressing the lower back.
4. Prevent falling backward.
5. Helps to focus more attention and exercise on the legs.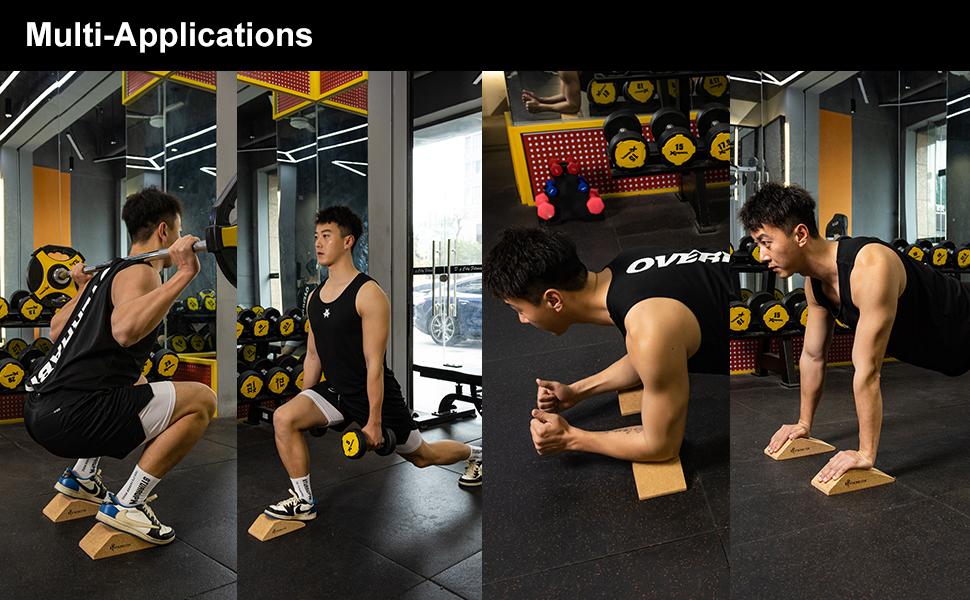 Frequently Asked Questions
What are the diminsions of the wedges?

It's approximately 9 x 2 1/2 x 4. 3/4 inches.


Is the material of this block eco-friendly?

Yes, the squat wedge is made of sustainable high-density cork, which is odor-proof, moisture-proof, non-deformable, and durable. After being discarded, the raw materials can be recycled.


Lysol spray and paper towel. Just don't get it too wet and it will be fine.


Do you know the angle of the Cork Squat wedge?

The angle of the short edge end is 55° and the long edge end is 30°
Move. Stretch. Relax. Health.
To develop the highest quality products made from eco-friendly materials, that outperform typical workout equipment.
Our commitment to developing innovative, stylish, and comfortable products is making an enormous impact, not just on sports and fitness enthusiasts, but anyone looking to easily incorporate more activity into their day. You'll see an increase in ease of movement and better posture, creating a happier, more active life.