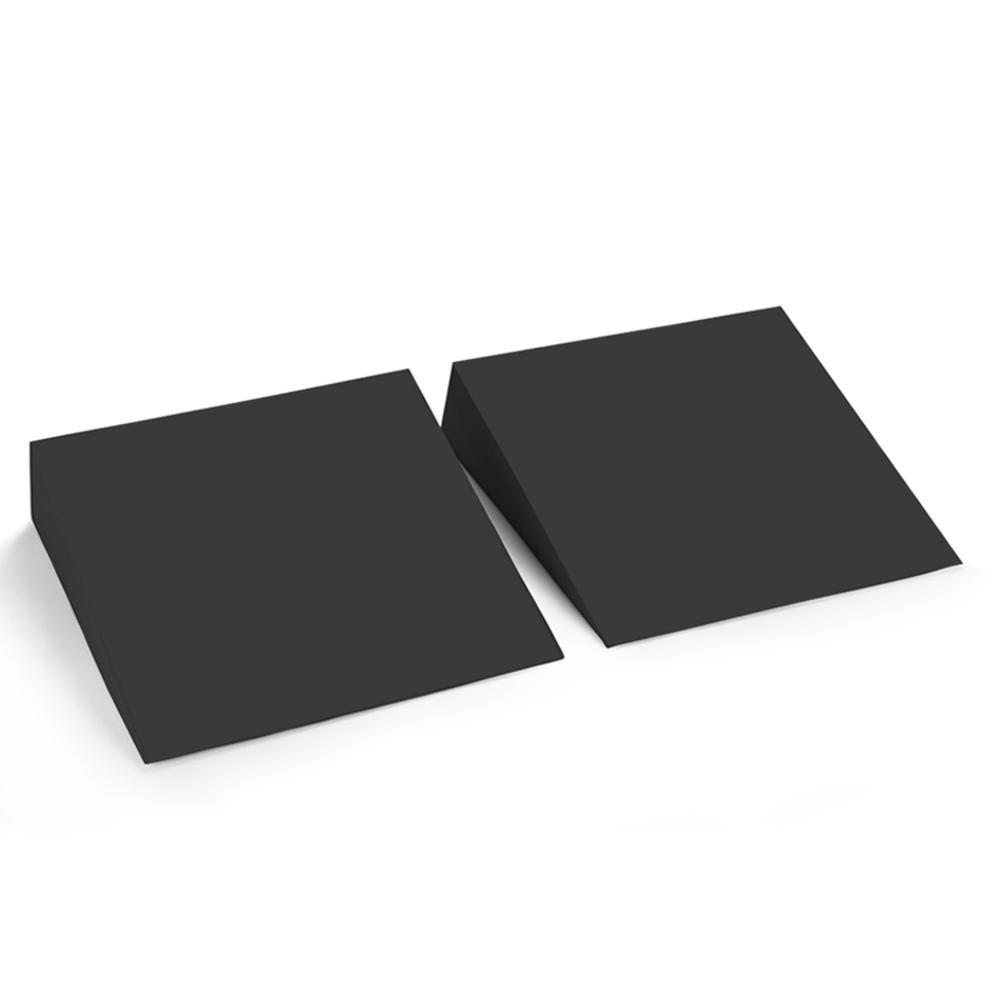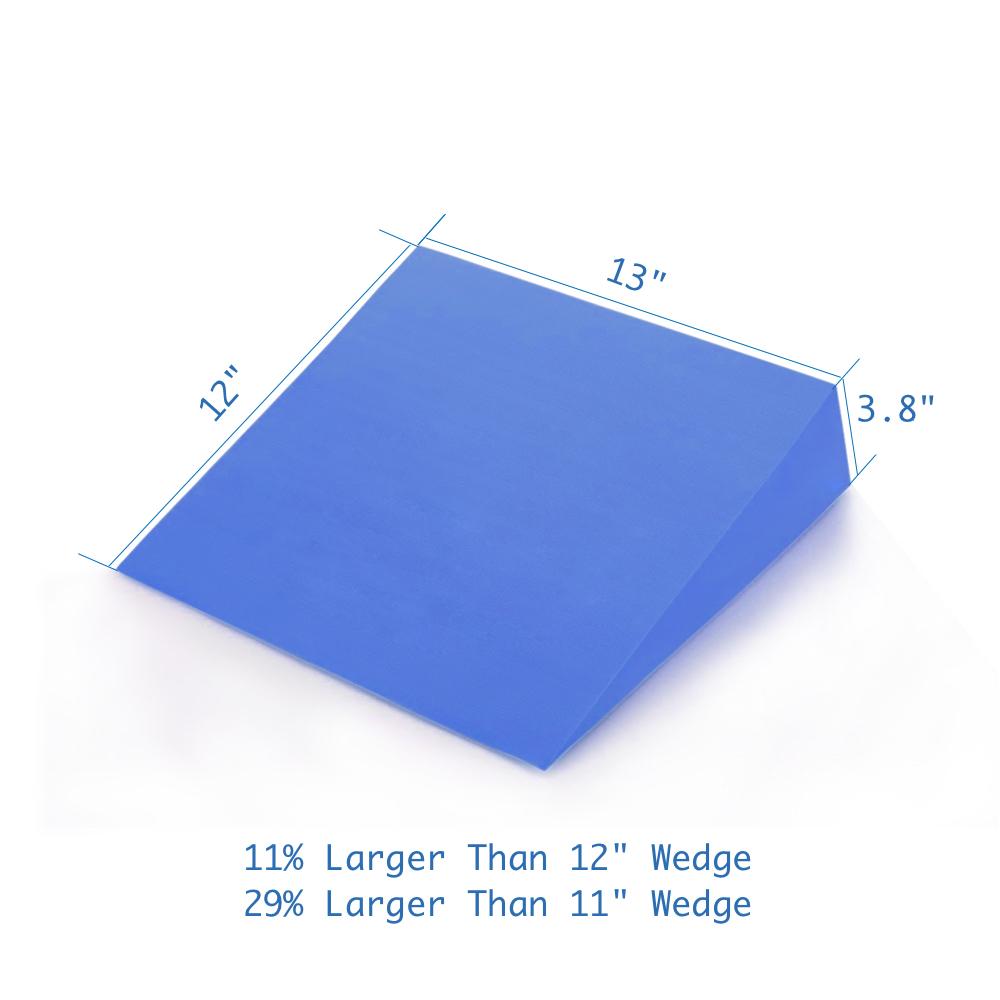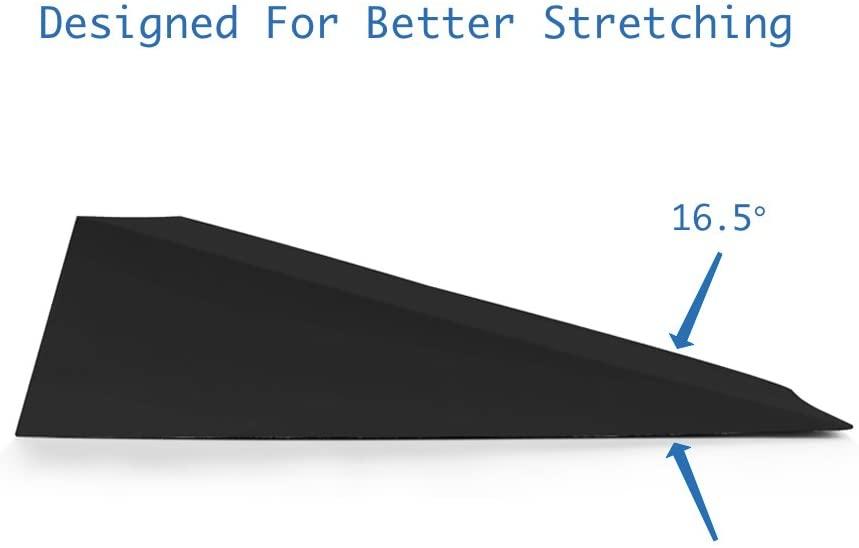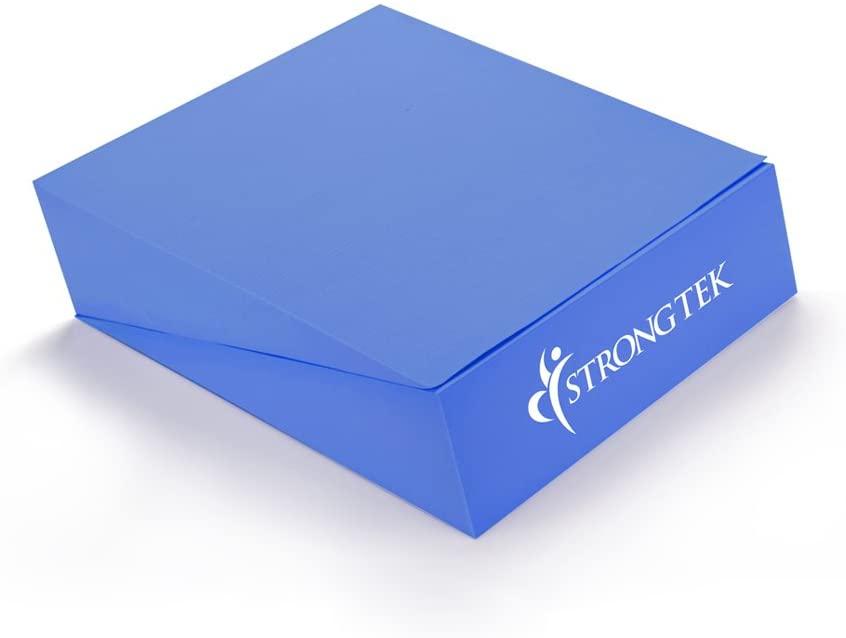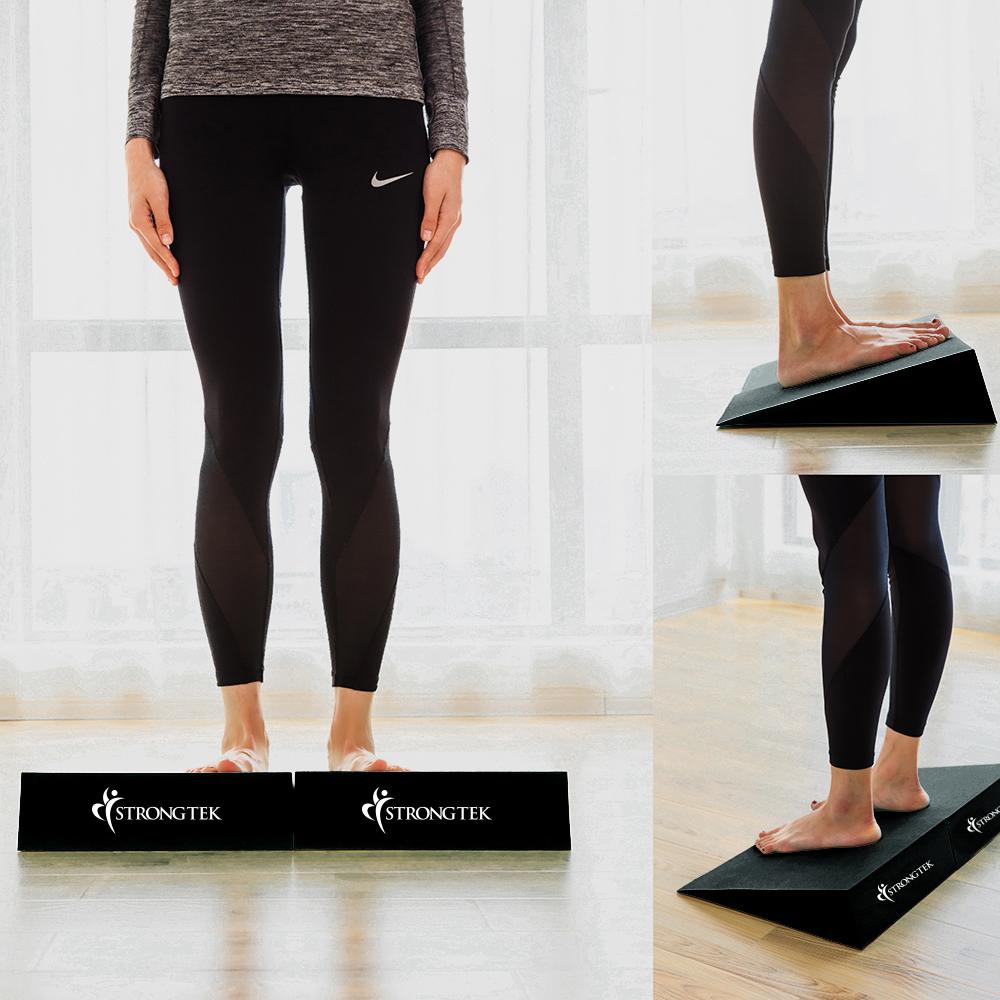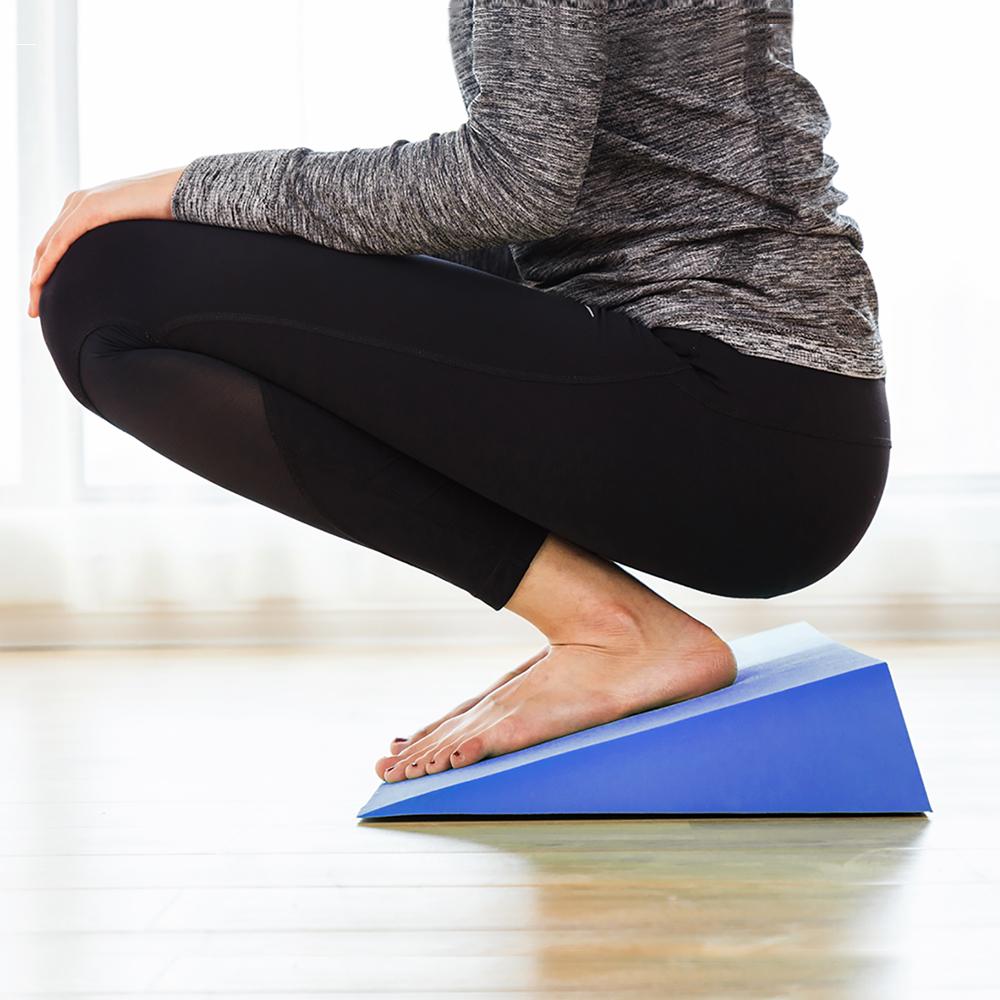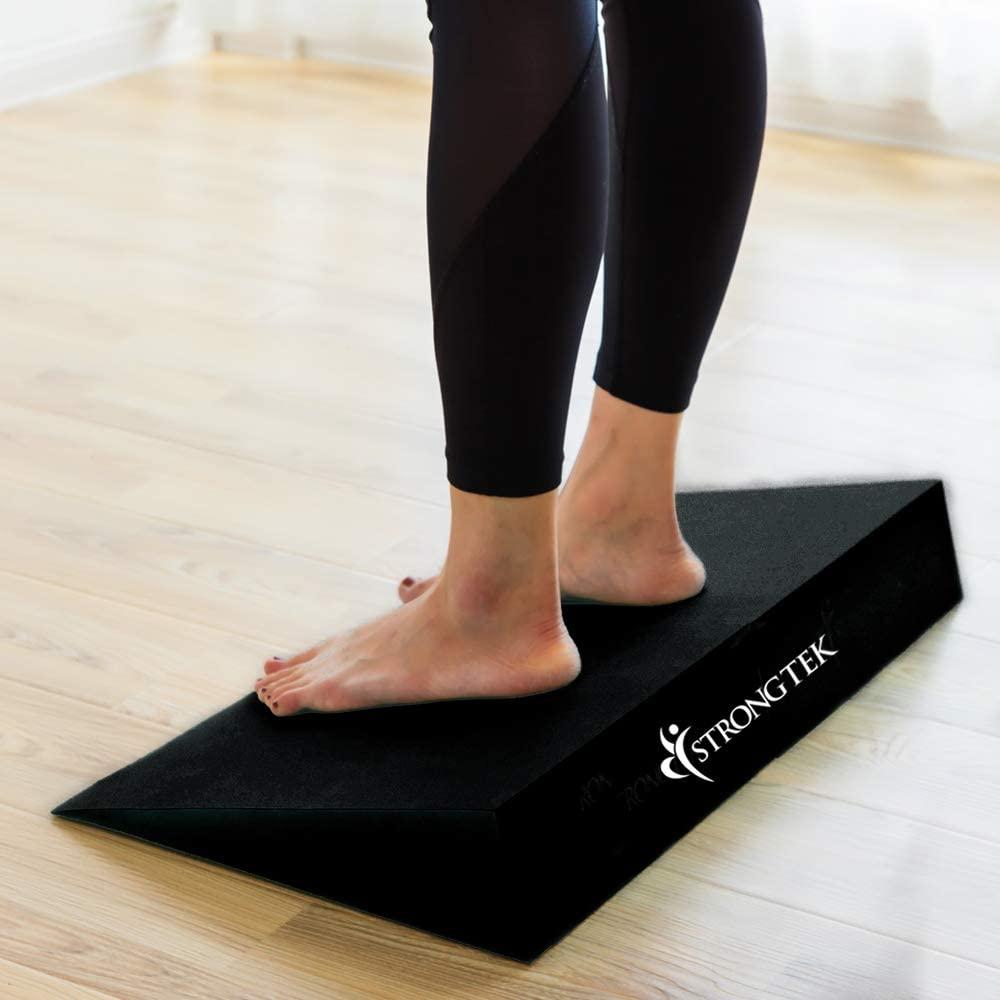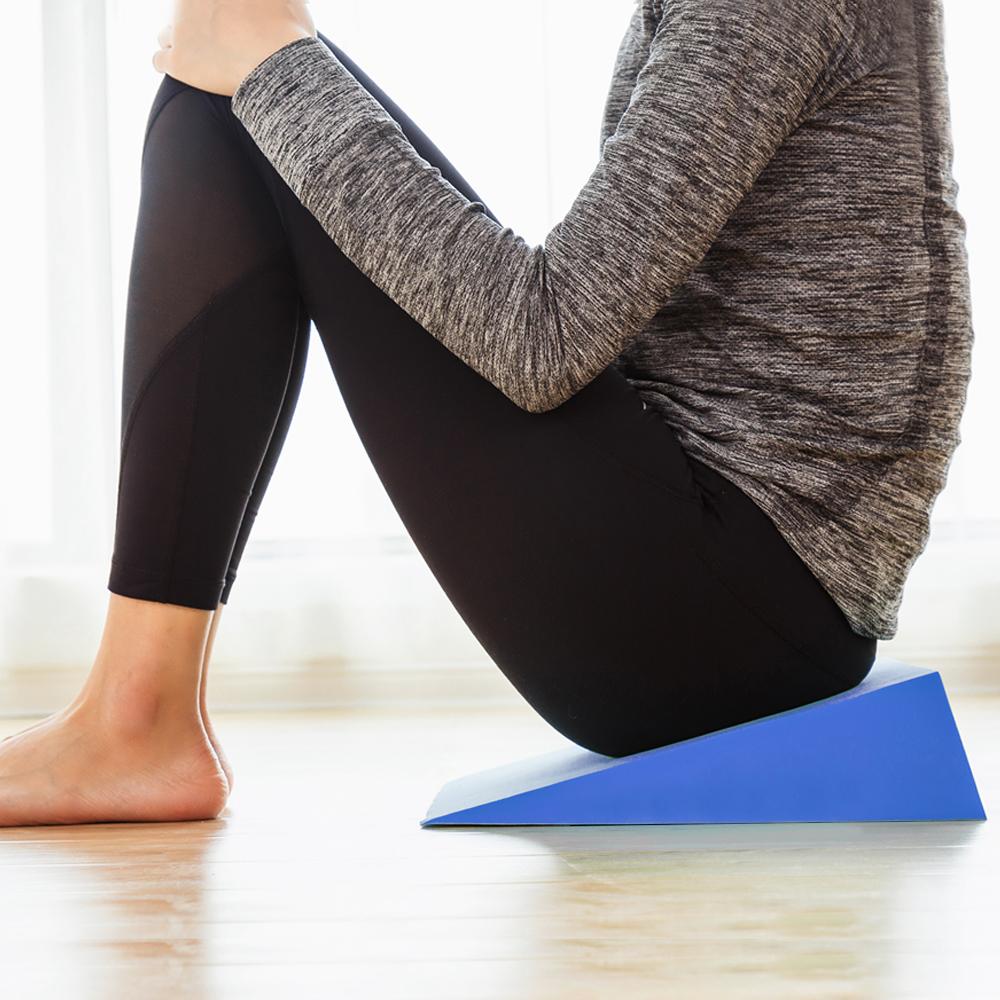 "It is nice and large and very sturdy.I personally use it for weight training. It is also great for stretching the calves after all these exercises."
— Sweetie
13" LARGE SLANT YOGA FOAM WEDGE, KNEE PAD, ONE PAIR
StrongTek slant and stretch wedge is made of high-density EVA environment-friendly foam, it can help you stretch properly and reduce the chance of injury; make your muscles more responsive during exercising.
100% No-Risk Money Back Guarantee

Why choose StrongTek yoga wedges?

When you're looking for a smart way to stretch your calf muscles or protect your joints during exercises, want to expand your flexibility and forms, or need a low-impact way to increase muscle activation, StrongTek Yoga Wedges can help improve your squats, stretching, and other workout routines with soft, cushioned comfort.
"I have been suffering knee pain and doctor suggested me to do some rehabbing tendonitis exercise. This 13" StrongTek Foam Wedge is just right for me. I bought this wedge last week and only use it for several days. I keep one in home and one in office and make sure I have some exercise on it everyday. So far I am very satisfied with this product."
--- Louis E.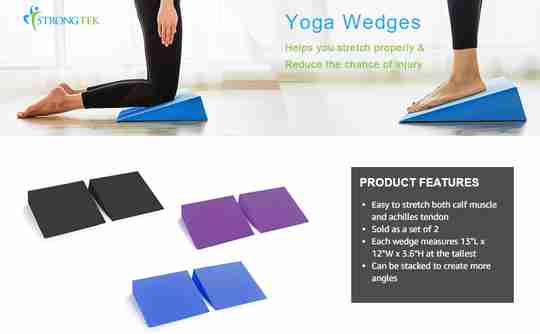 Cushioned StrongTek yoga wedges
IMPROVE YOUR BALANCE AND FORM DURING YOGA, PILATES, OR EXERCISE ROUTINES
StrongTek Yoga Wedges can help improve your squats, stretching, and other workout routines with soft, cushioned comfort.
Not only helpful to stretching before/after work out, but also beneficial to the body recovery from plantar fasciitis, achilles tendon injuries, shin splints, calf strains and other foot and ankle injuries and pain.
Frequently Asked Questions
What is the degree of incline?

The degree of incline is 16.5.


The picture shows two wedges. Is this price for one wedge or two?

Is this something i could cut with a strong scissors to make smaller wedges out of one of these? im a pt and using it for positioning. thanks

I don't think any kind of scissors would work. The material is very dense and is 4 inches thick on the high side. That's not to say it couldn't be cut down but I think you'll need a blade or saw of some sort.


Are these made of open cell foam or closed cell foam?

I am assuming they are made of closed cell foam. The are firm and not spongy at all. Hope this helps.


Yes, definitely slip resistant. I think the wedge helps with that. The foam is really solid and once the weight of your feet is on it, it's not going anywhere.

Move. Stretch. Relax. Health.
To develop the highest quality products made from eco-friendly materials, that outperform typical workout equipment.
Our commitment to developing innovative, stylish, and comfortable products is making an enormous impact, not just on sports and fitness enthusiasts, but anyone looking to easily incorporate more activity into their day. You'll see an increase in ease of movement and better posture, creating a happier, more active life.