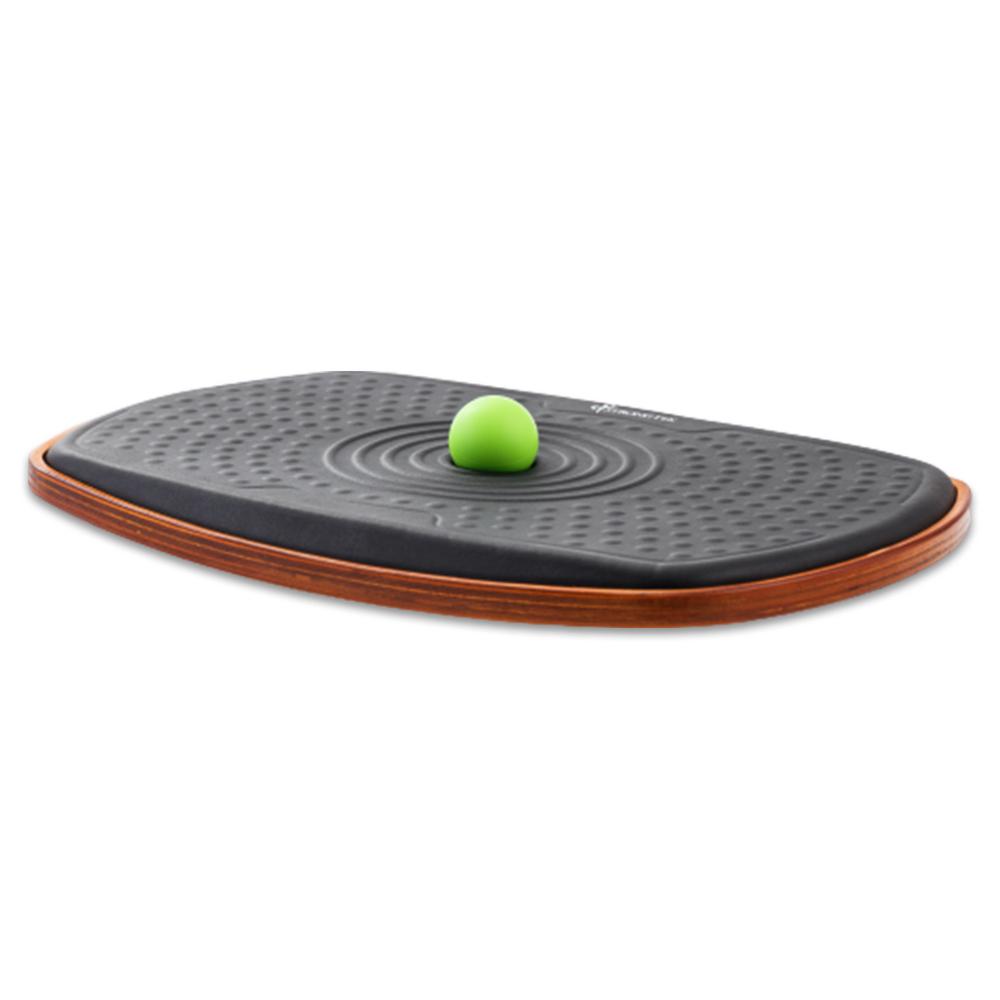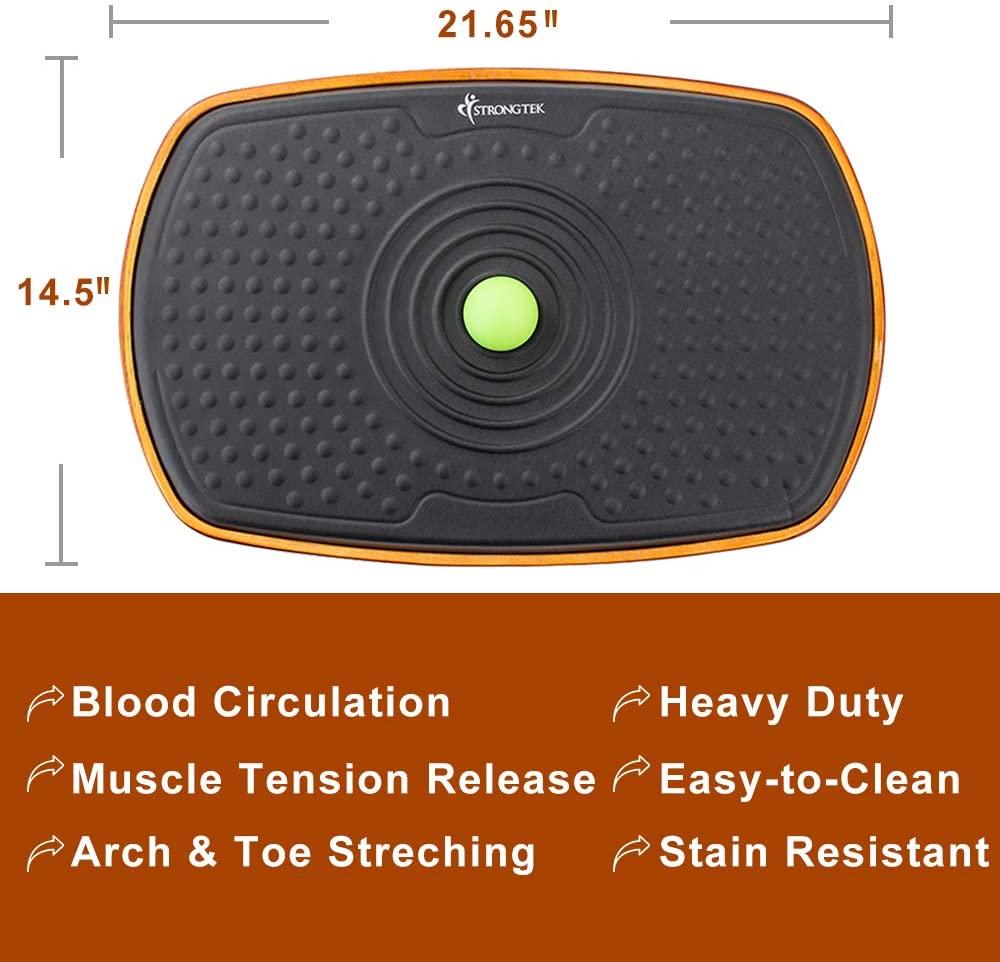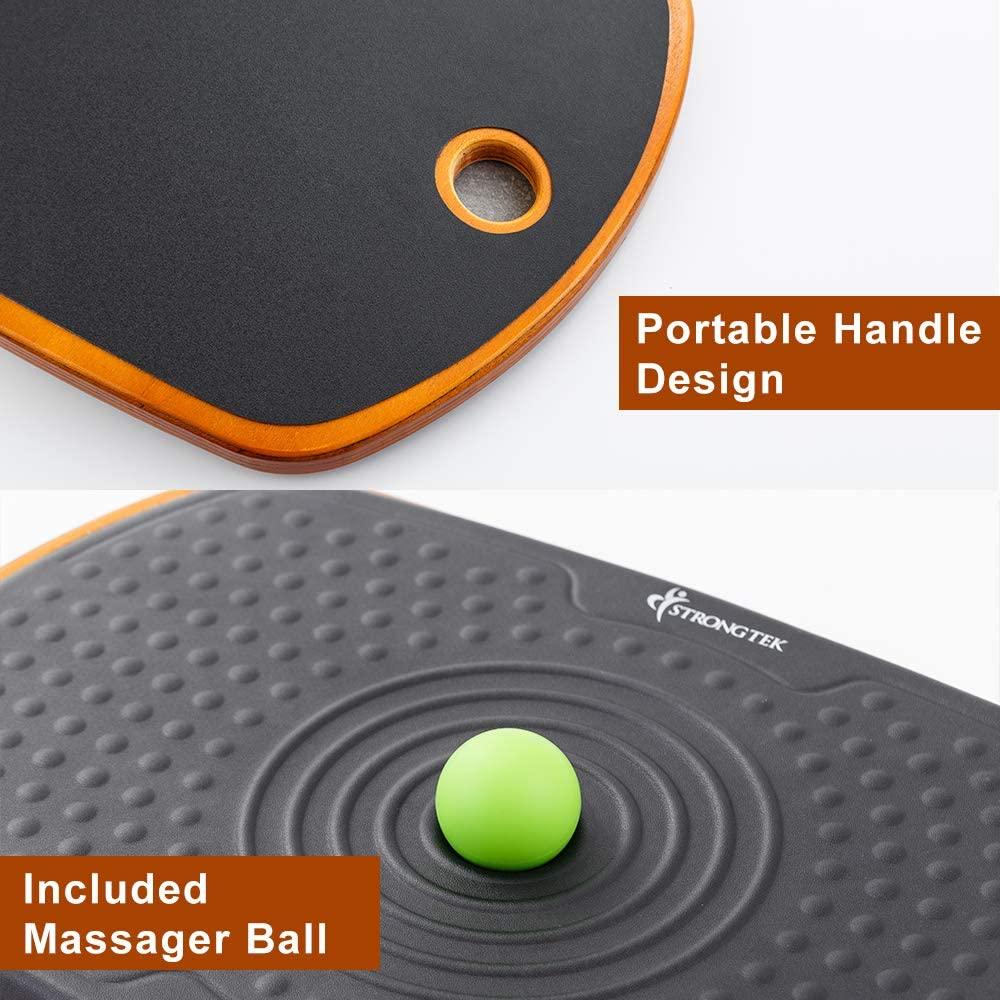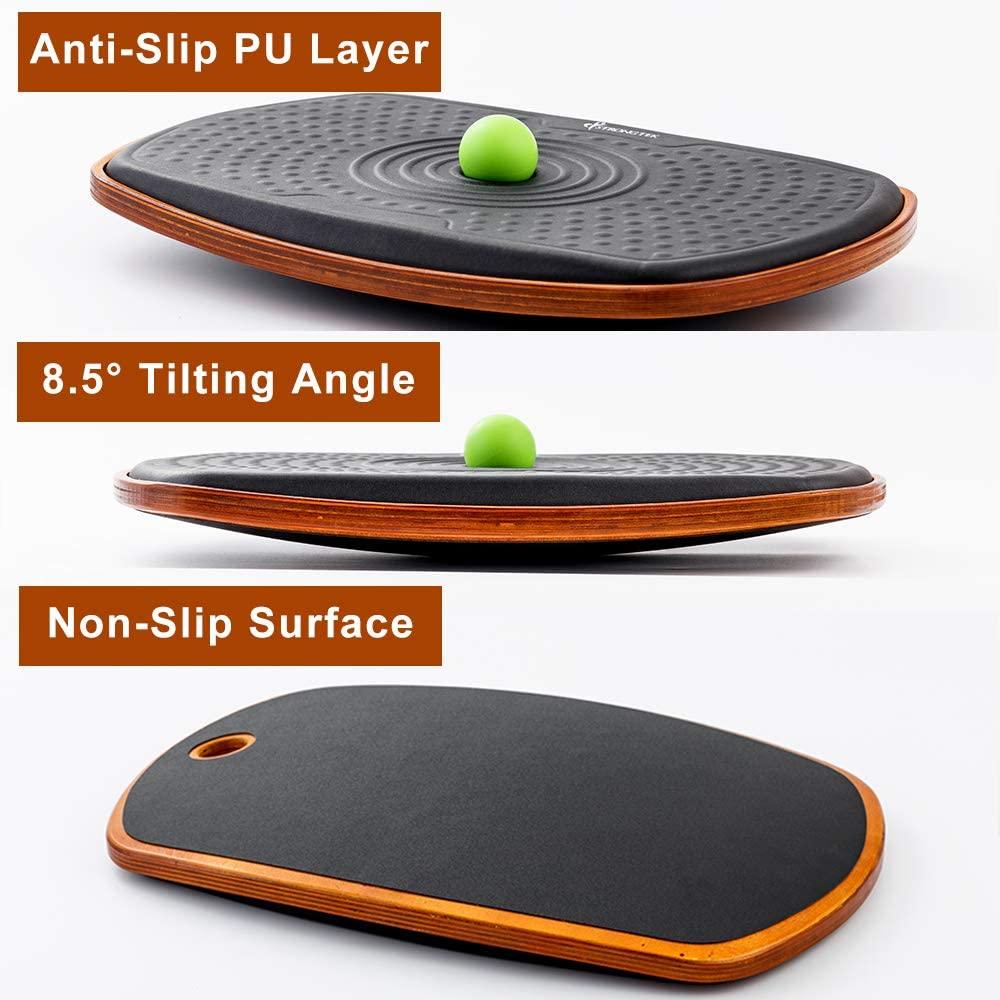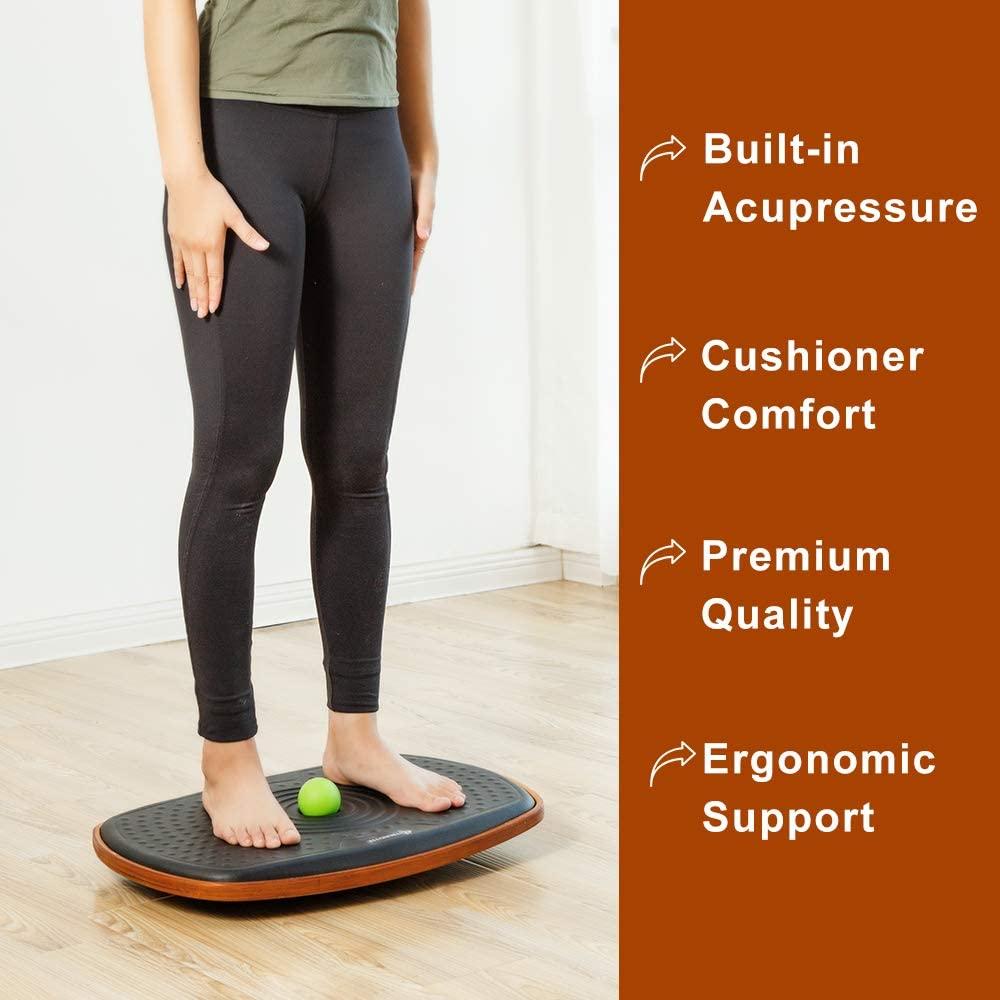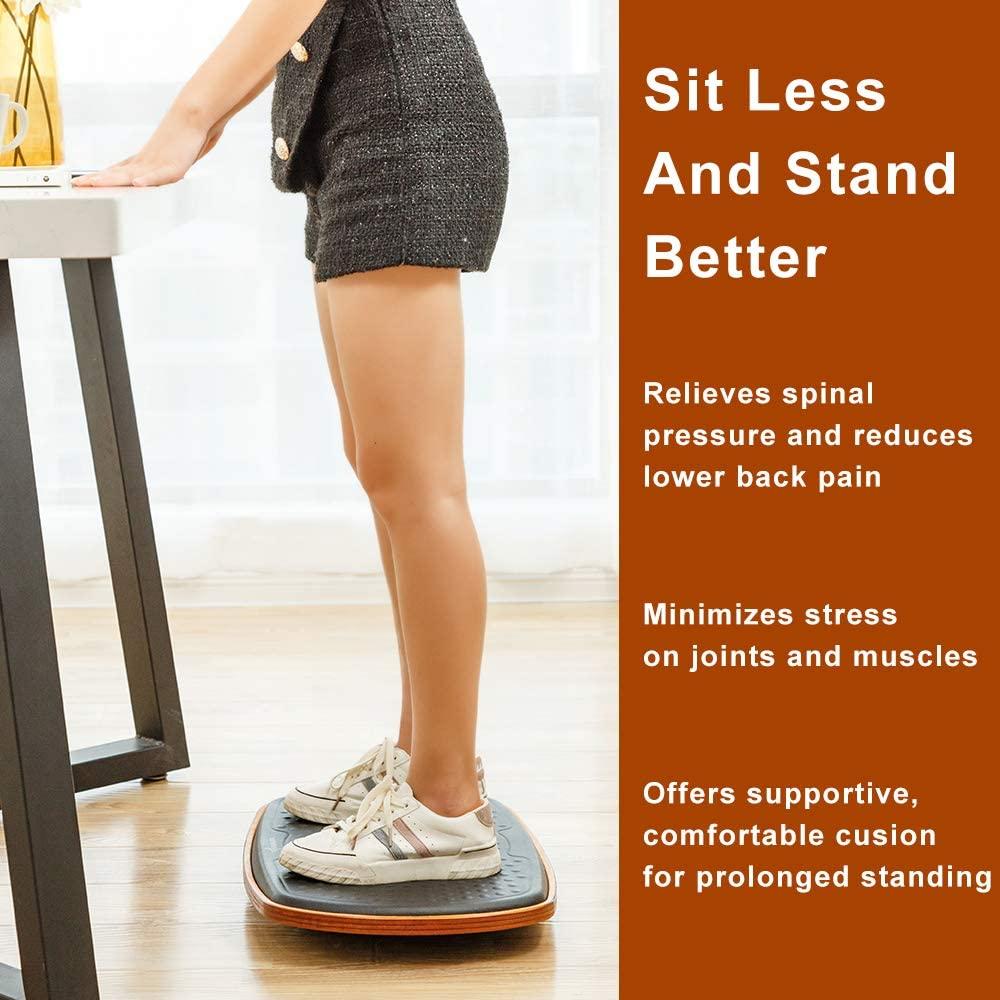 "I can stand on this for hours.  "
— Katie B.
LARGE ANTI FATIGUE BALANCE BOARD WITH MASSAGE BALL, SUPPORT UP TO 400LB

StrongTek Evolve anti-fatigue standing mat makes a great standing desk accessory thanks to its lightweight, versatile design. This stand-on wobble board keeps your legs, core, and body active to help improve focus, reduce fatigue, and relieve foot tension.
100% No-Risk Money Back Guarantee

Why do you need a balance board?

Stuck sitting behind a desk all day can cause your back to hurt, it's easier to lose focus, and your feet and legs can ache from not being able to move. By using StrongTek balance board, it can help relieve stress and foot pain in the process.
The board is great and works much better than I expected. I wanted a board that is easy to balance, low to the ground but the board also has a rubber bottom so it doesn't slip and is a good weight. Several others tried it out and really liked it also. Great Product!
--- Lonna Barron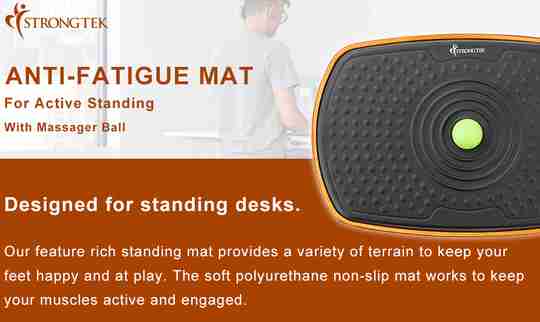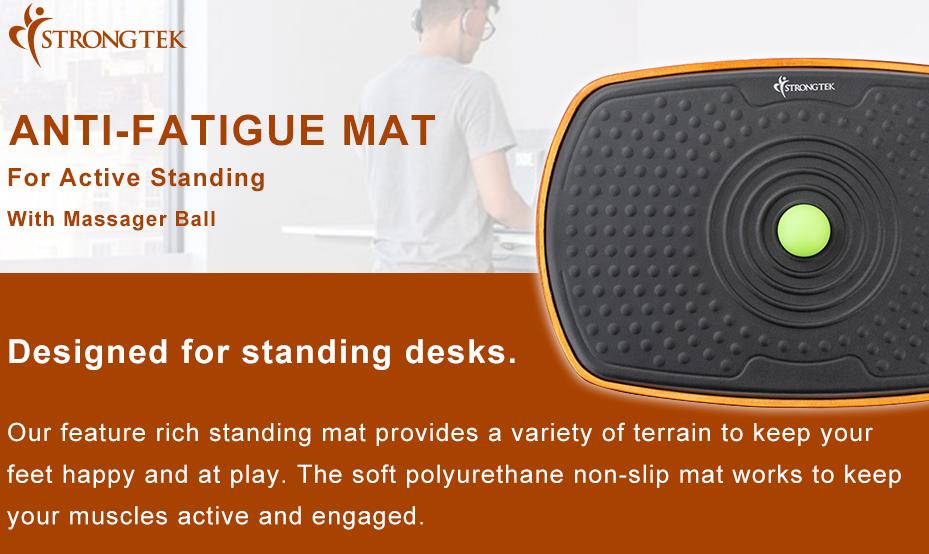 A smart way to stand up

RELIEVE TENSION, STRENGTHEN YOUR CORE, AND STAY MORE FOCUSED
This balance board is specifically designed to stimulate your core and improve your agility, reaction time, and stamina at varying angles.
It can be rotated 360°, moving your body more flexible. Complete rotations allow for more muscles to be activated and exercised.

Frequently Asked Questions
What is the difference between the round and butterfly?

The round one has a flat surface. The PU layer in the middle is thicker than the butterfly one and is more comfortable.


Can this be used on carpet?

Does anyone have the flat version of this? It the top totally flat so your knees are not forced inward like on the curved version?

I believe it will do just fine for you. The board is soft and the little texture helps a ton with massaging your feet. I have flat feet and this is my go to. I lean side to side as well so this helps to keep a good balance.


Does the board have any latex?

No. The board is made with wood and PU layer on top


Will this work the way it's supposed to for someone who wears US 11.5 shoe size?

I think so. My husband tried it with size 12 and didn't mention anything about comfort or usefulness.

Move. Stretch. Relax. Health.
To develop the highest quality products made from eco-friendly materials, that outperform typical workout equipment.
Our commitment to developing innovative, stylish, and comfortable products is making an enormous impact, not just on sports and fitness enthusiasts, but anyone looking to easily incorporate more activity into their day. You'll see an increase in ease of movement and better posture, creating a happier, more active life.