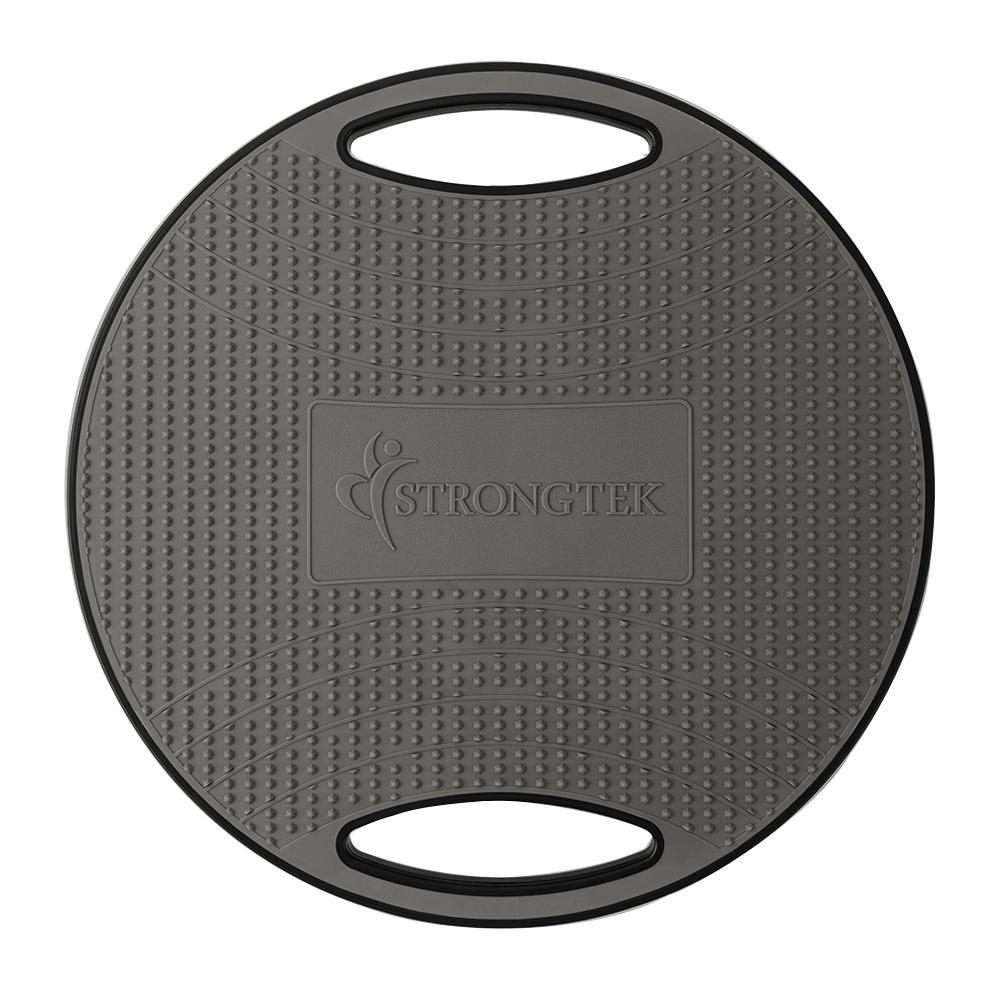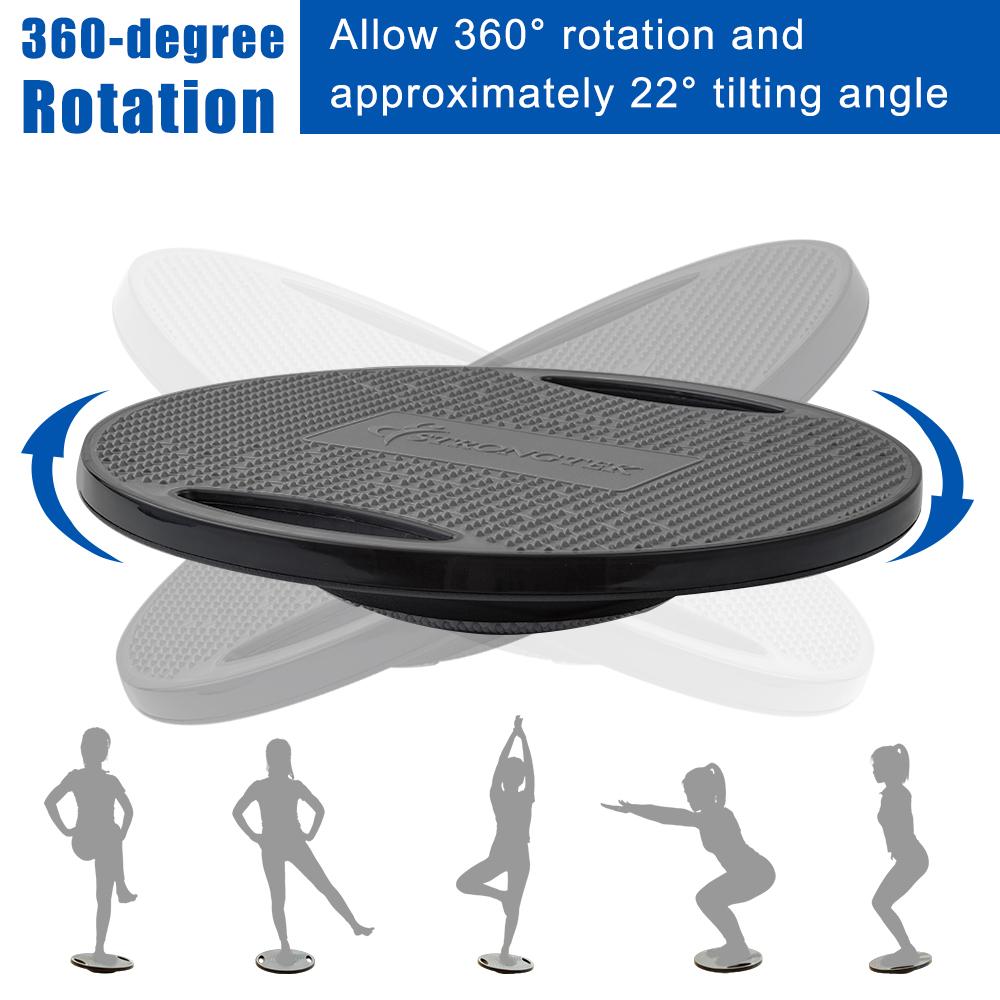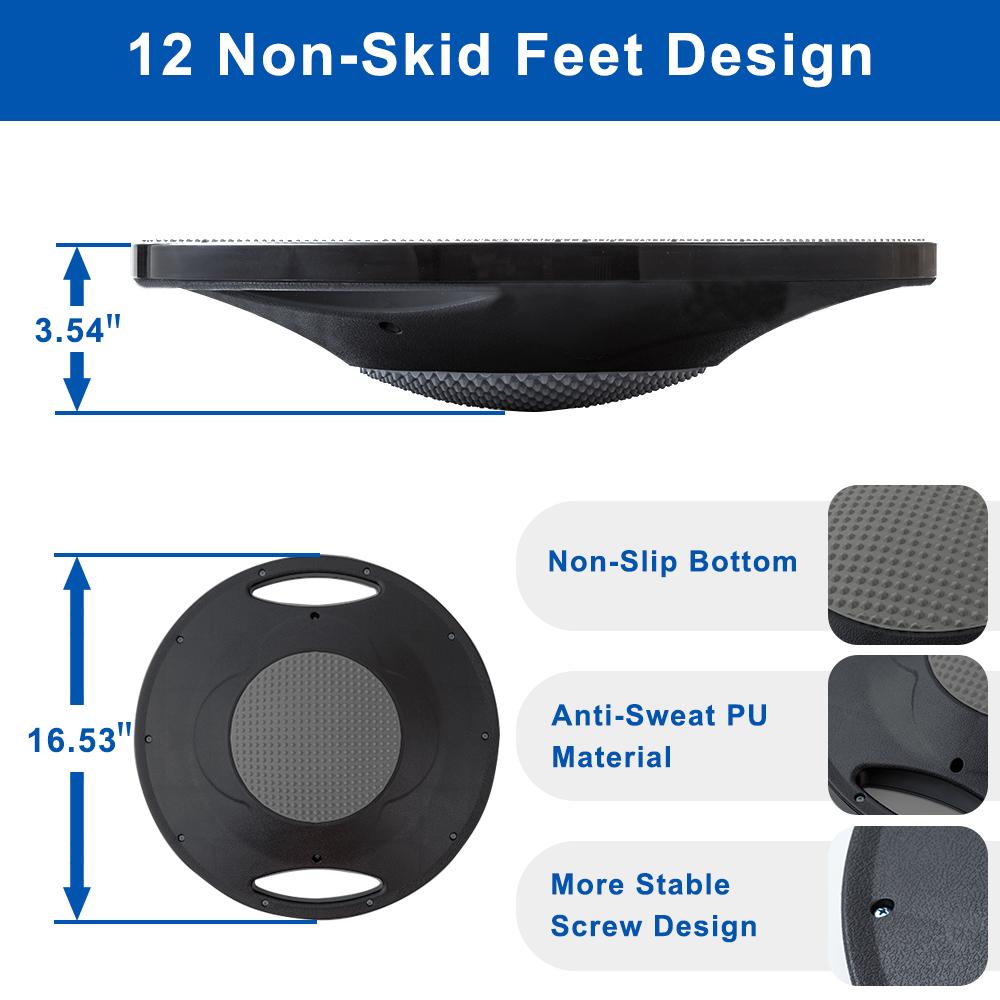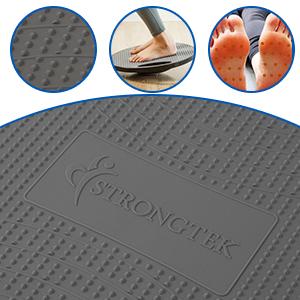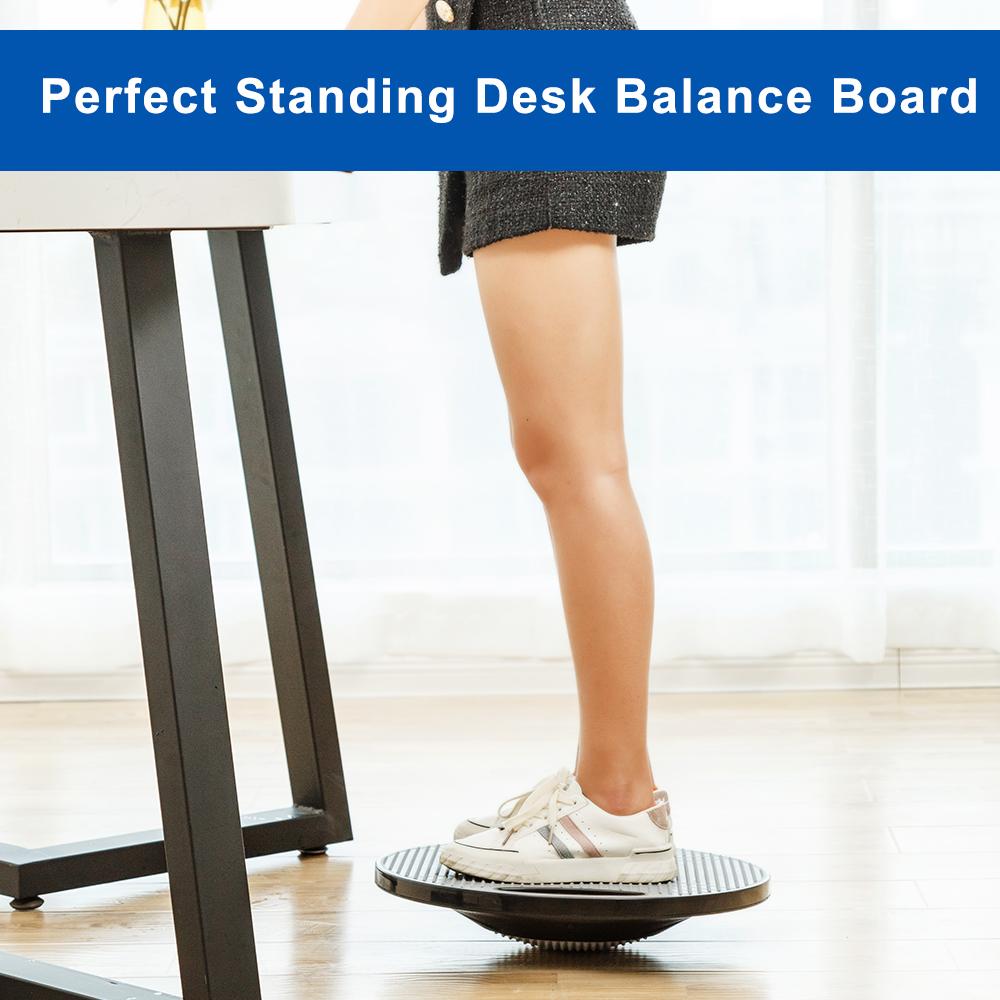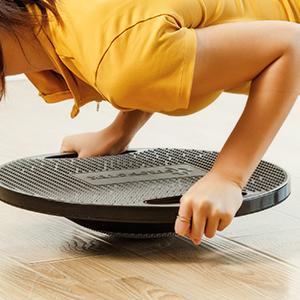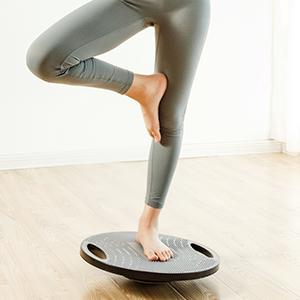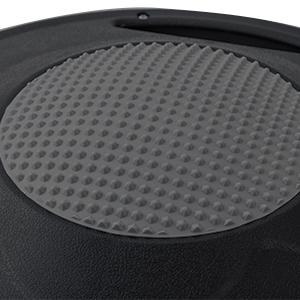 "Great wobble board for injury rehab and exercise."
— Shadow P.
LIGHTWEIGHT PLASTIC WOBBLE BOARD: FOR BALANCE TRAINING AND CORE STABILITY EXERCISES
StrongTek Wobble Balance Board can provides you an ideal experience for balance training,  which can improve your core strength, stability, critical muscles, and sense of balance. It also help you to improve poor posture to reduce back and neck pain and shape your body curves.
100% No-Risk Money Back Guarantee

Why do you need a balance board? 
Strongtek balance board can offer you a low-impact fitness routines and exercises; help you to  build a strong, toned core and staying in shape.
"Great balance board. Balance is my weakness as a weight lifter and it's always something that is important to work on.This board is a nice size and has a textured rubber surface. It helps for traction. It's also great to use for things like push-ups or core work such as planks to add an extra element / challenge. I really like this balance board."
--- Jodi F.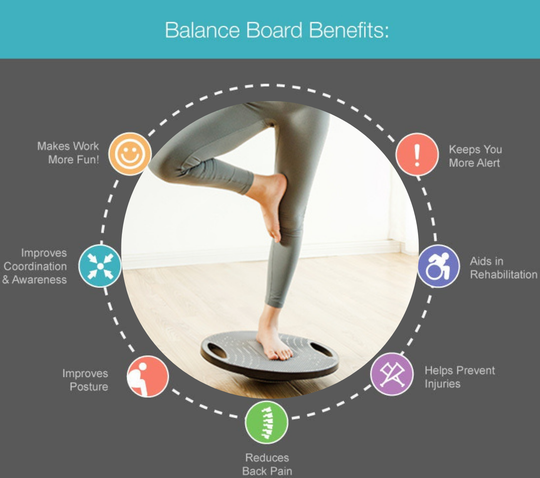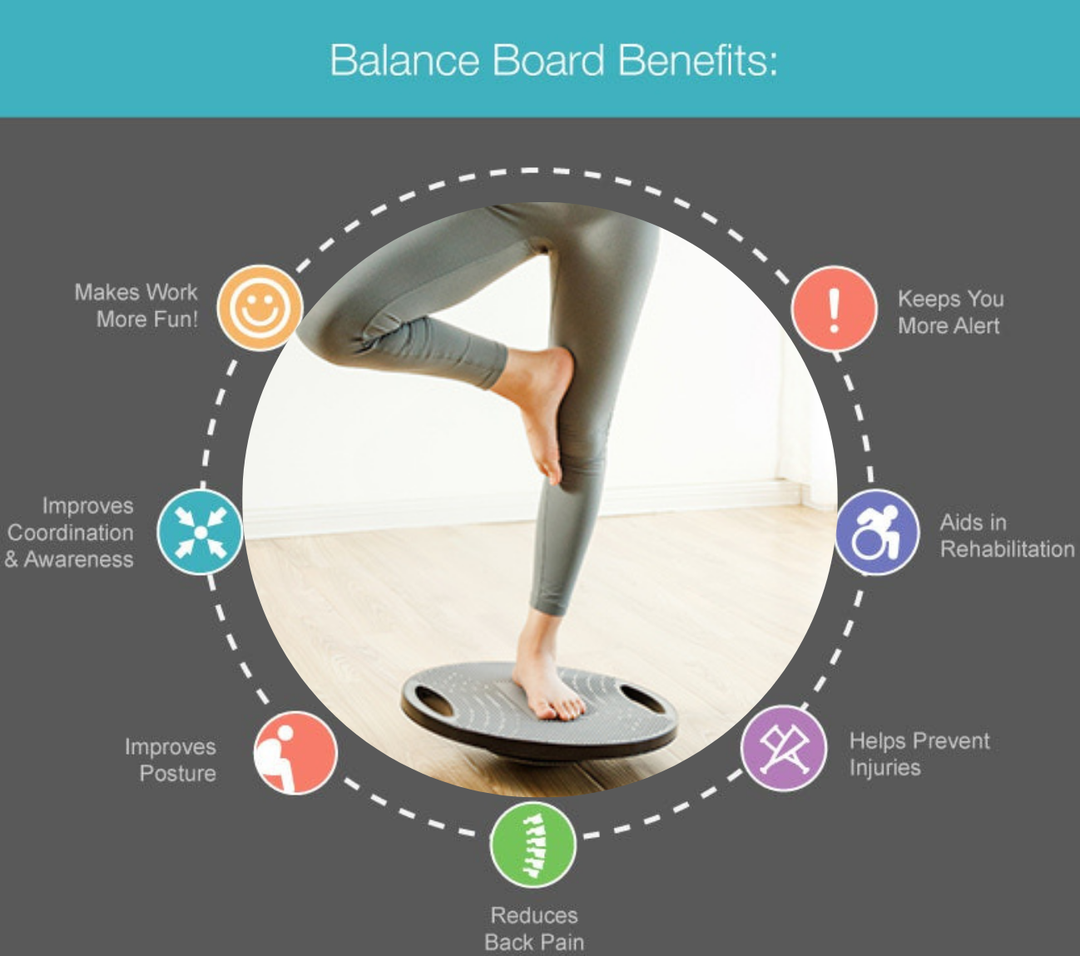 Used for balance, athletic, postural, coordination and falls prevention training
IMPROVE YOUR CORE STRENGTH, STABILITY, CRITICAL MUSCLES, AND SENSE OF BALANCE FOR BETTER SPORT PERFORMANCE
It has been proven very helpful for sports training people for eg snow boarders, hockey players, footballers. Also it is used in physiotherapy departments for various lower limb rehabilitation programs and for balance and fall prevention programs to prevent sports injuries especially to the ankle and knee.
Frequently Asked Questions
What is the dimension of the inner rim?

Inner Rim Length = 9.5 inches / Inner Rim Depth = 5 inches

PS: The overall length = 17.5 inches. / The overall Width = 9.5 inches / The overall Height = 7 inches


As an adult, is it stable to stand on the stool?

Yes.  It can hold up to 350 lbs. 


Is the wood real wood or pieces of wood glued together ?

The material we use for the StrongTek toilet stool is Lauan hardwood plywood. layers of real wood glued together. In fact it is stronger than the solid wood.


Is this product latex free?
Move. Stretch. Relax. Health.
To develop the highest quality products made from eco-friendly materials, that outperform typical workout equipment.
Our commitment to developing innovative, stylish, and comfortable products is making an enormous impact, not just on sports and fitness enthusiasts, but anyone looking to easily incorporate more activity into their day. You'll see an increase in ease of movement and better posture, creating a happier, more active life.