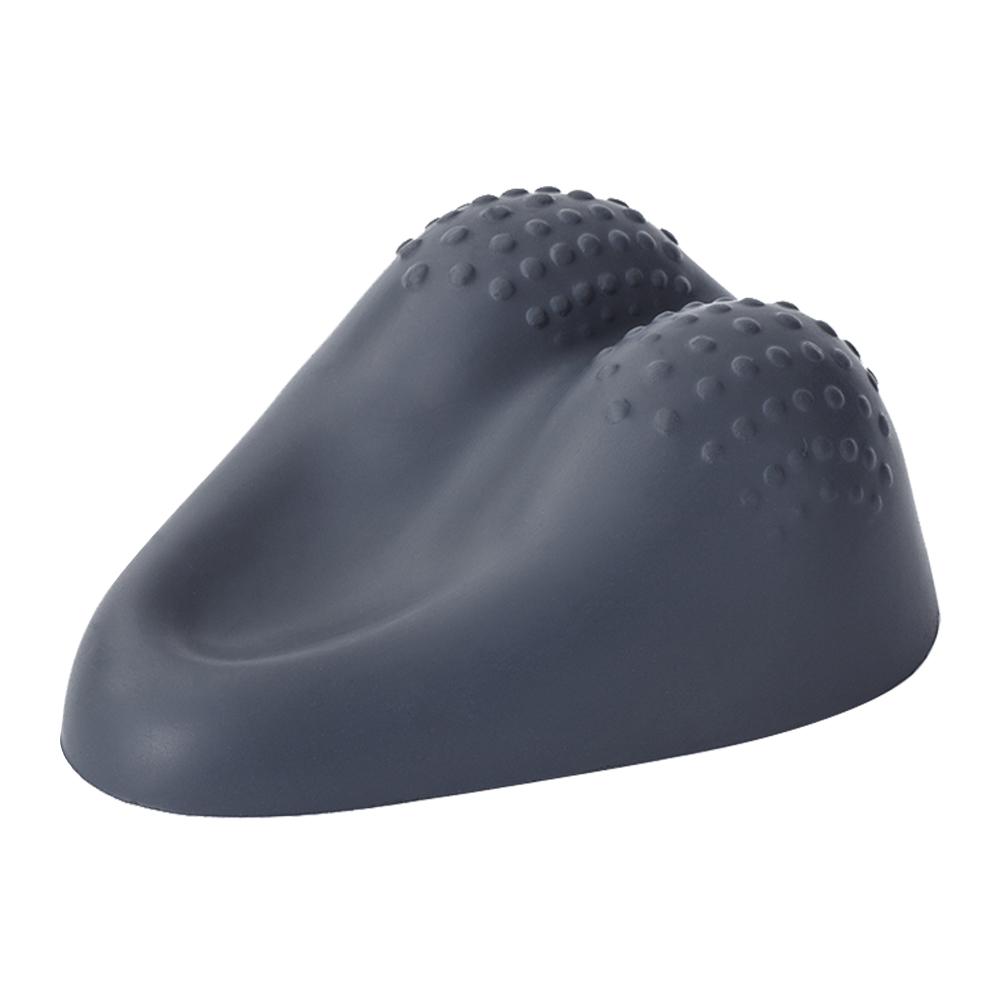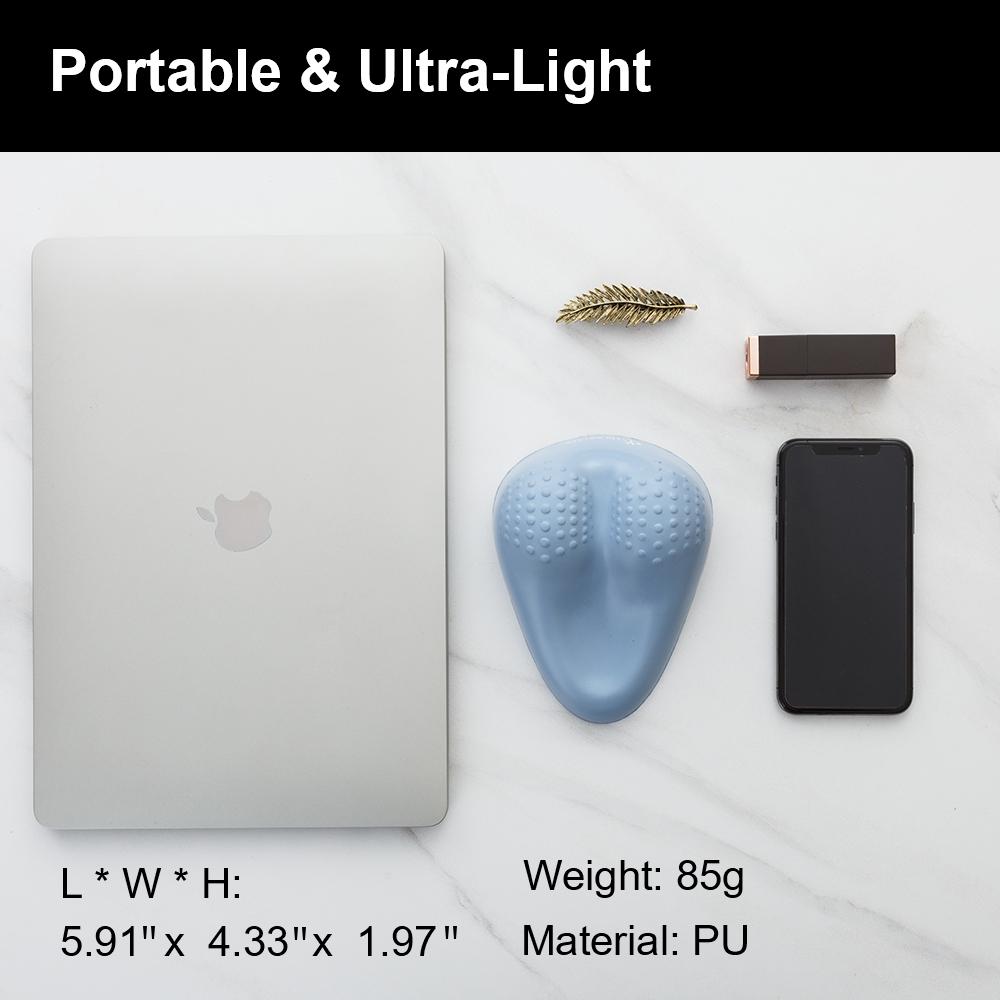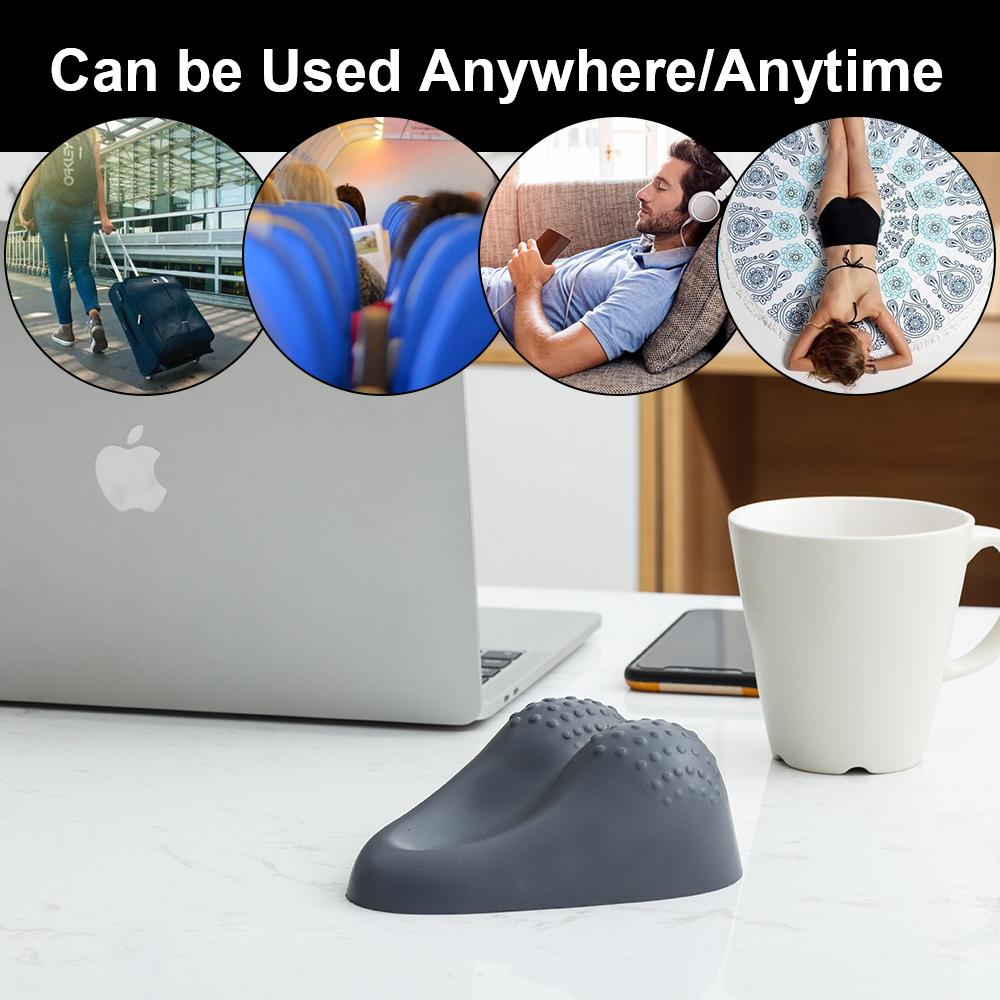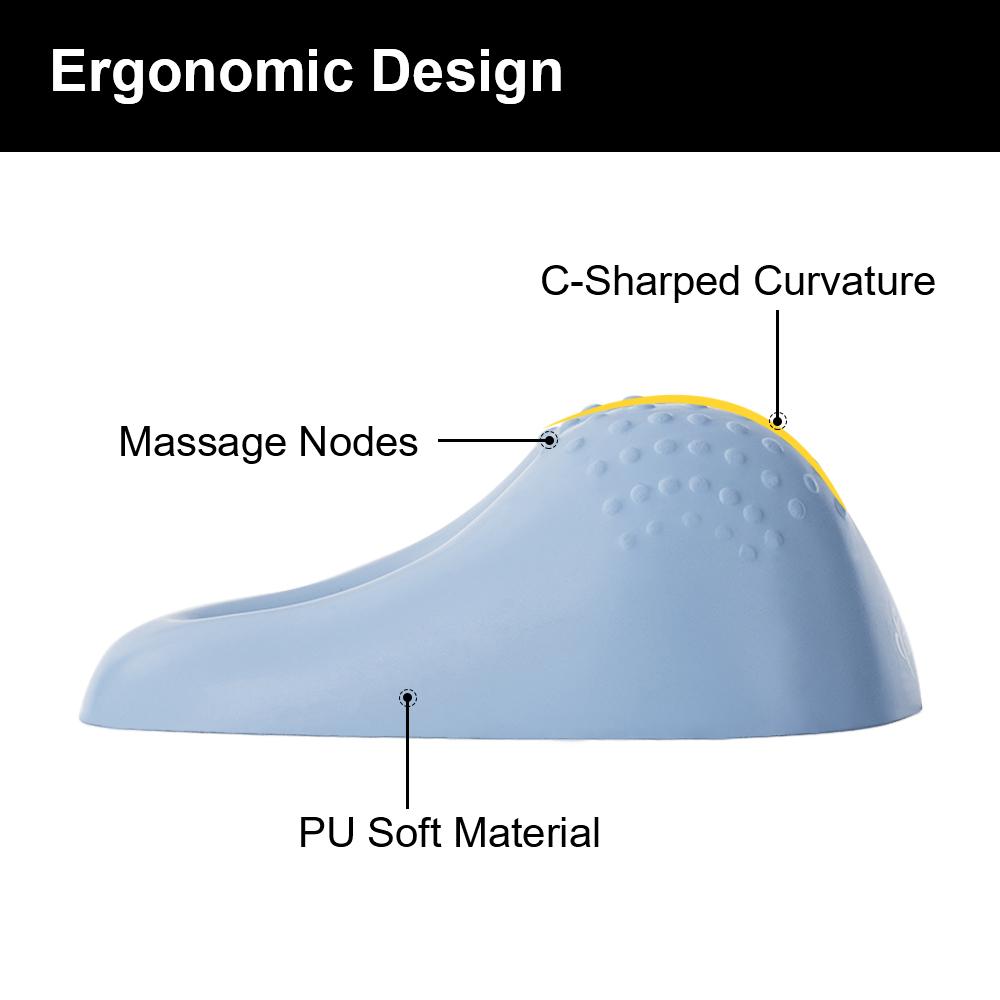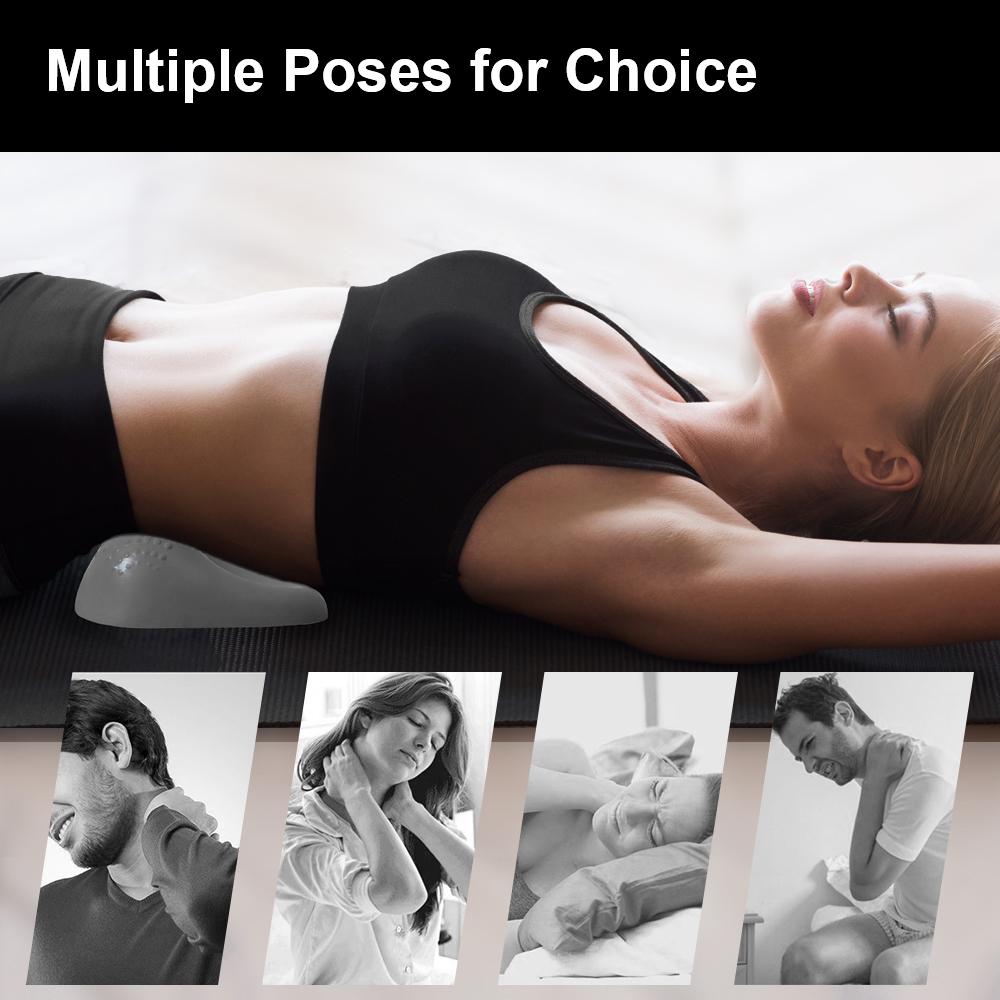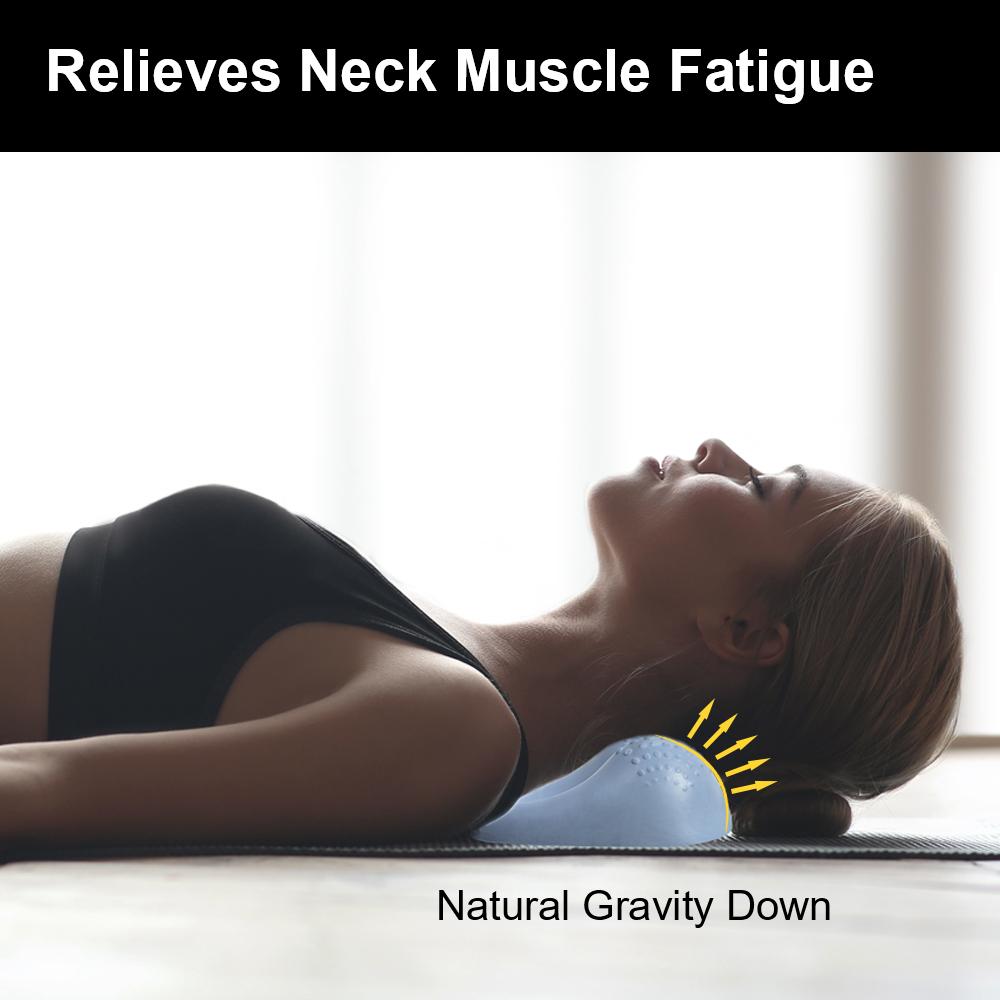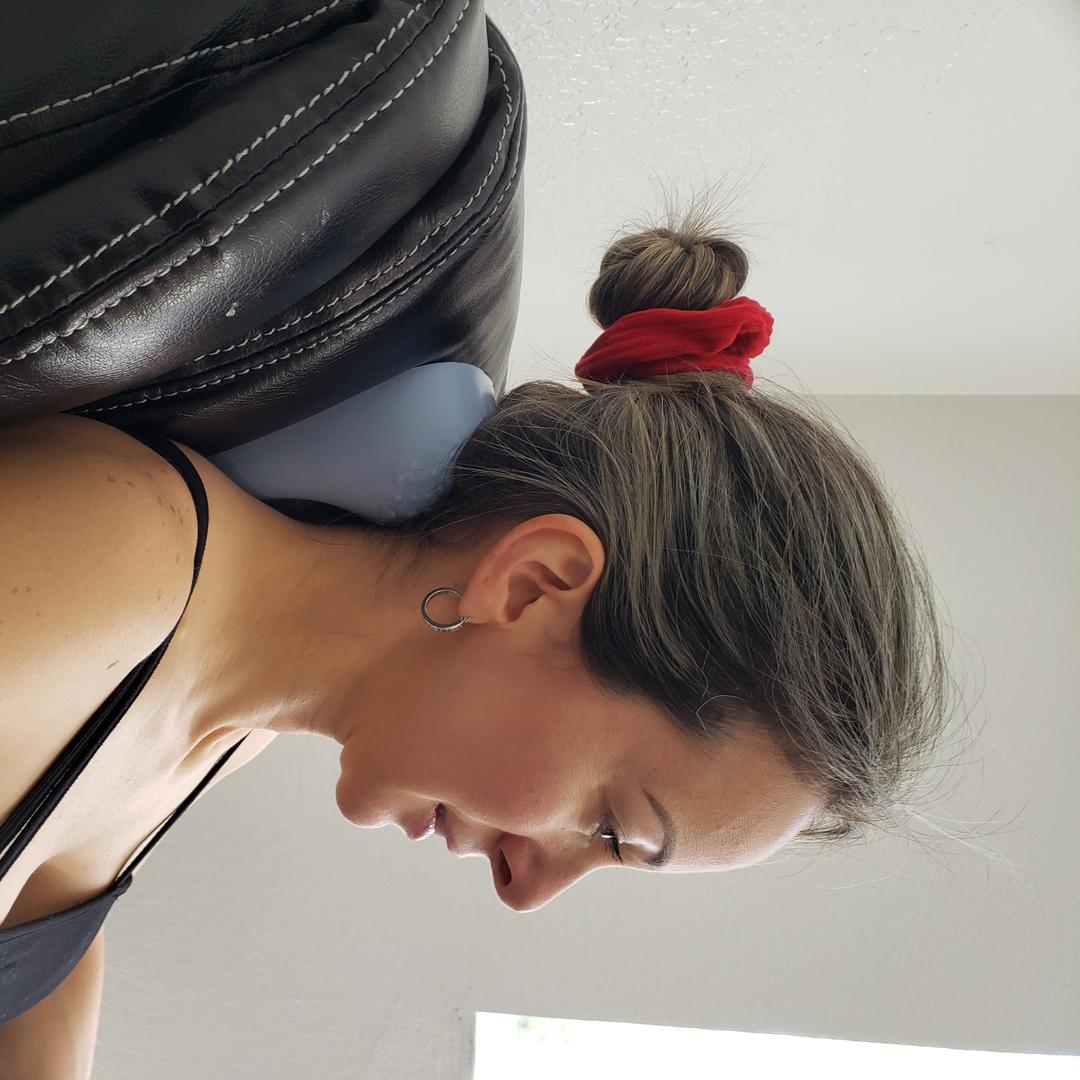 "This product actually has helped with my headaches a lot. "
— Sandra S.
PU PRESSURE POINT NECK PILLOW:  CERVICAL TRACTION FOR PAIN RELIEF 

StrongTek Back Relaxer helps you realign your neck, shoulders, and spine to alleviate those problems. The 2 massage balls provide acupressure massage for your neck, helping you get a precise massage to the correct position, effectively relieving fatigue and stress.
100% No-Risk Money Back Guarantee

Portable neck & waist & shoulder relaxer
When you're sitting at a computer screen at all day or have a stiff neck caused by a forward head position, it's easy to struggle with headaches, migraines, and neck pain caused by poor posture. 
"I've got pain all over. This little thing is great. Is well made and the PERFECT density - firm enough to keep it's shape after lots of use, but not like hard plastic. I've also used it for pain in my piriformis muscle - basically just sitting on it. 
This product actually has helped with my headaches a lot . When I feel one coming I lay on floor with the pressure point head rest and it alleviates it right away."
---  endOred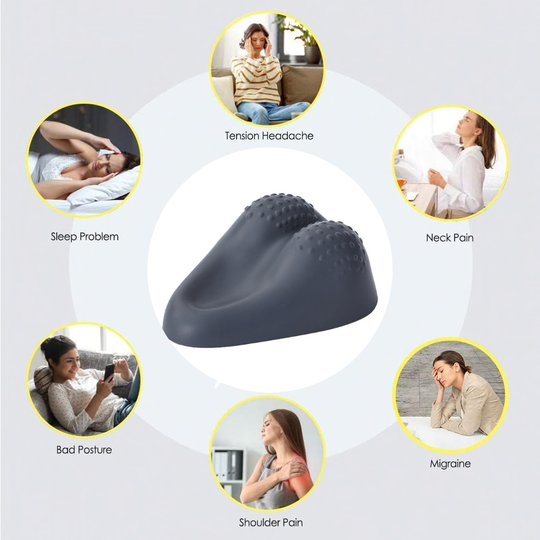 Ergonomic design to support the cervical spine
ALLEVIATE PAIN, PRESSURE, AND TENSION IN YOUR NECK AND SHOULDERS
Dense and soft foam design provides sturdy, lightweight, and comfortable base.Simple and effective physical solutions to sooth away stiff neck, helps in restoring proper cervical curvature associated with consistent use.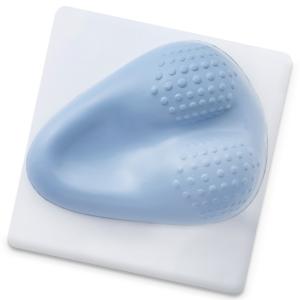 Massage Nodes

The soft nodes distributed according to the body acupoint which can massage your muscles while stretch your neck.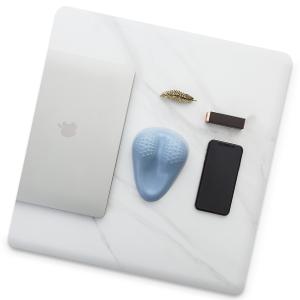 Lightweight & Portable

Use the StrongTek PU Neck Stretcher wherever you are! Weighing 4.27 oz. and 5.9" x 4.33" x 1.97" in size, this device is perfect for relaxation at home or traveling abroad.

Frequently Asked Questions
Will this work to relieve trigger points and muscle knots behind the shoulder blades?

I definitely find it helps. If you lie on it and lift your knees slightly, you get a nice traction from the back of the head to the waist.


Will it help correct forward head posture?

Yes, keep a regular use will help to coorect forward head posture.


How firm is it? i need hard rubber not foam.

It is hard rubber. The trick is to relax for it to work. It can be used from both sides.


Sure. Our products are made of safe and durable PU material which can pass FN71, phthalate, rohs and other tests. Softer than other hard plastic.
Move. Stretch. Relax. Health.
To develop the highest quality products made from eco-friendly materials, that outperform typical workout equipment.
Our commitment to developing innovative, stylish, and comfortable products is making an enormous impact, not just on sports and fitness enthusiasts, but anyone looking to easily incorporate more activity into their day. You'll see an increase in ease of movement and better posture, creating a happier, more active life.