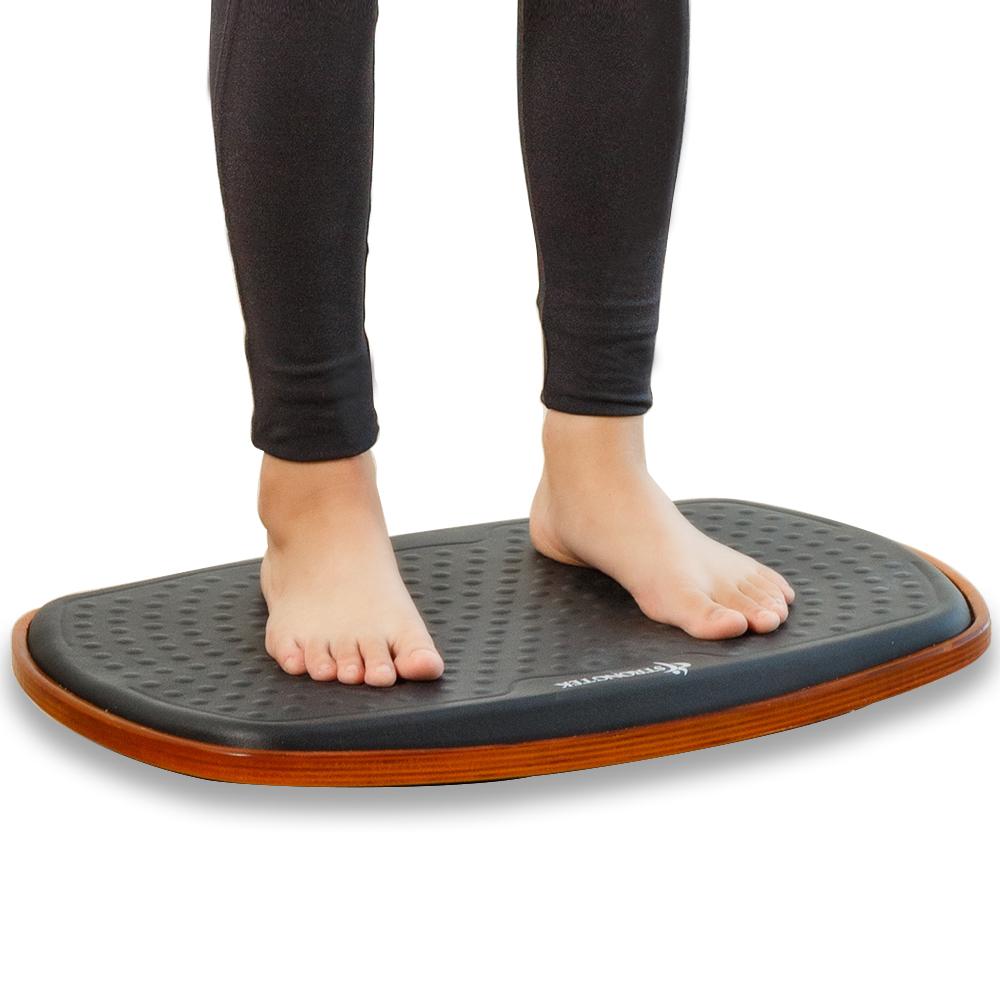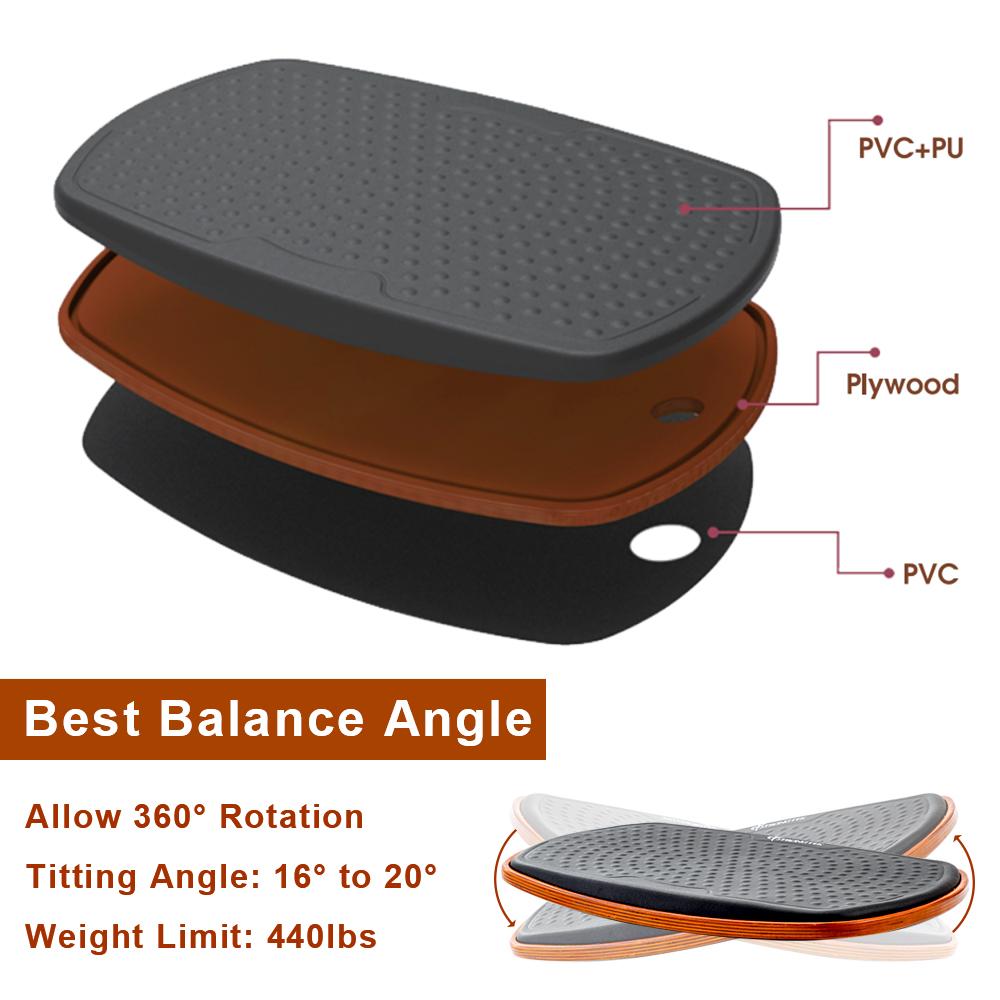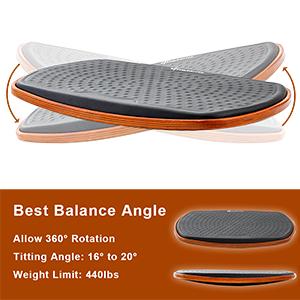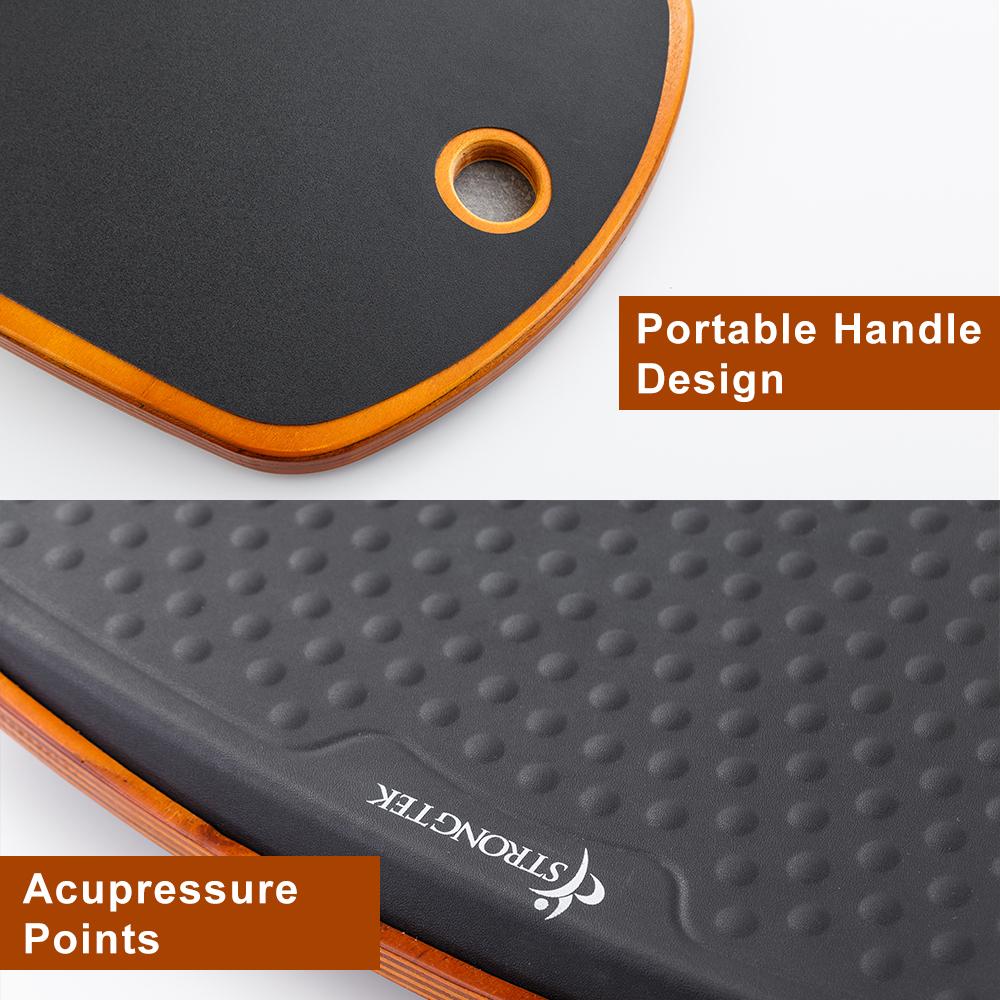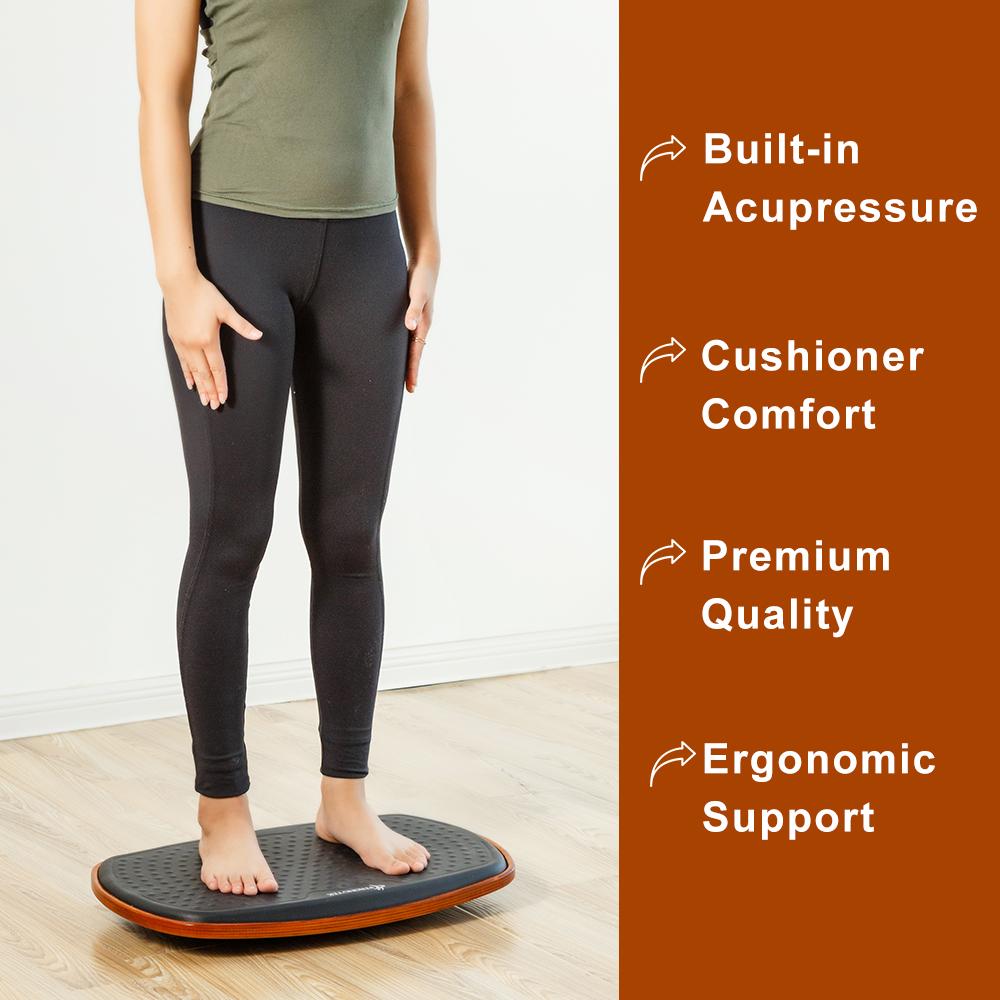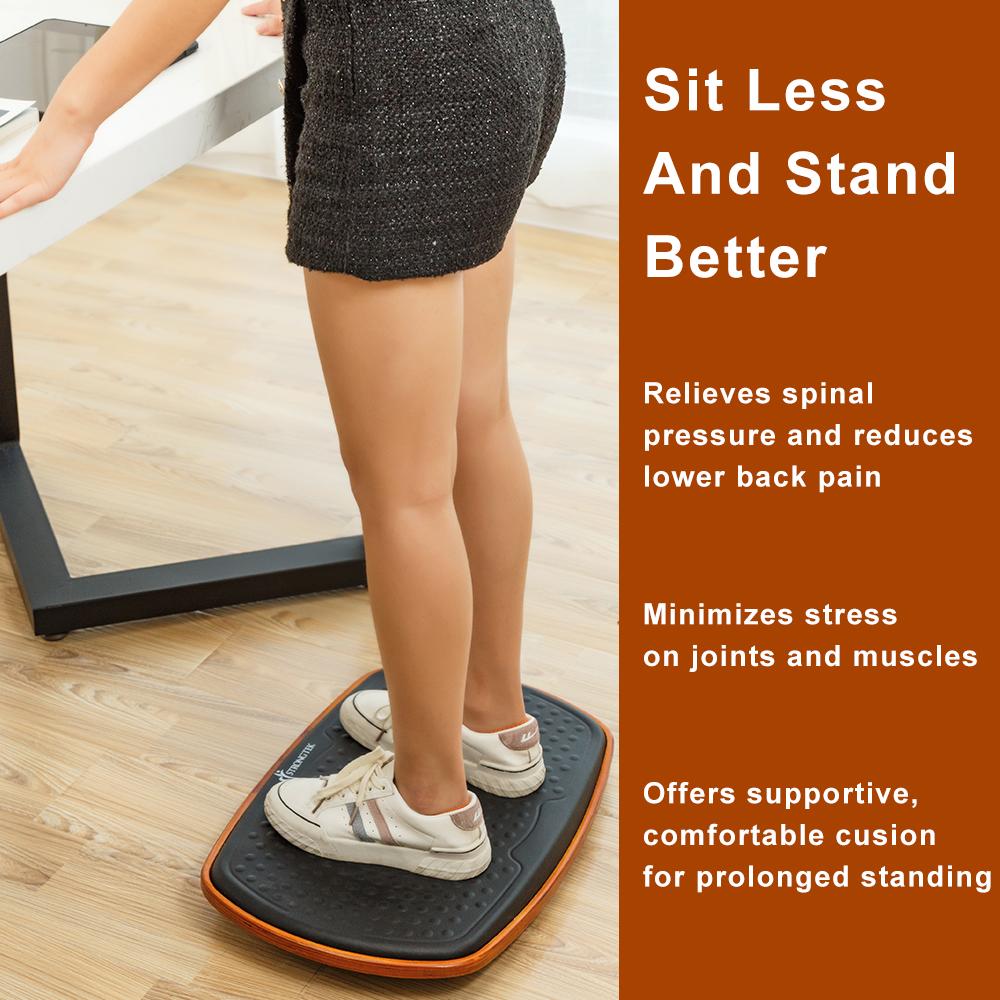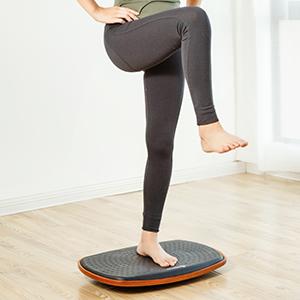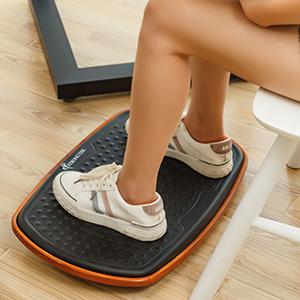 "This product definitely increased the comfort level to a whole new level! "
— Selena
SQUARE ANTI FATIGUE BALANCE BOARD, SUPPORT UP TO 440LB
StrongTek balance board can withstand 440lbs of weight and sized for any ages, including kids, and the olders. It offers supportive & comfortable cushion for prolonged standing, helps you reduce fatigue, leg tension, and maintain a high level of focus.
100% No-Risk Money Back Guarantee

Customer Feedbacks
It help to keep your core muscle nice and tight and it also balances your hip from side to side where you get the stretch in the sides of your body. I am super, super happy with it and my coworkers ordered one right after they saw mine.
I have had a sit/stand desk for some time but only started using it full-time standing since I got this board. I love the way I can teeter back and forth. The surface has a tiny bit of squish to it and the bumps on the surface are really nice on my feet when I stand on it in socks. I don't need my office chair anymore as I like standing so much.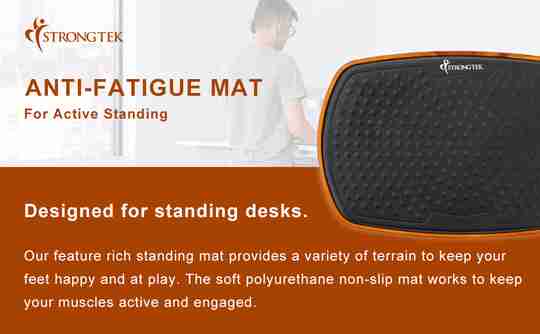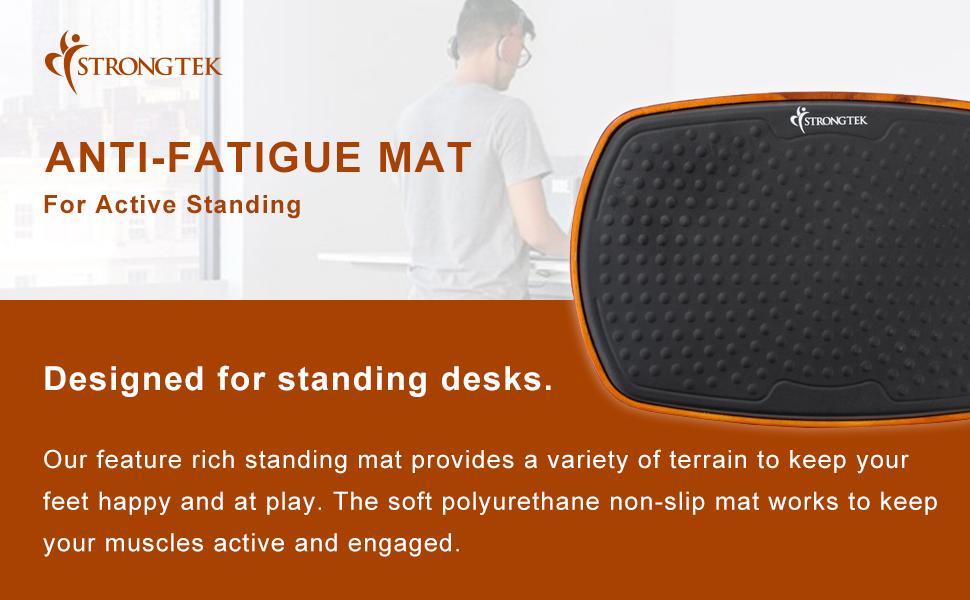 A smart way to stand up

RELIEVE TENSION, STRENGTHEN YOUR CORE, AND STAY MORE FOCUSED
This balance board is specifically designed to stimulate your core and improve your agility, reaction time, and stamina at varying angles.
It can be rotated 360°, moving your body more flexible. Complete rotations allow for more muscles to be activated and exercised.

Frequently Asked Questions
Would this help strengthen my ankles?

This is a low-impact balance board which can help strength your ankles. Depends on the level of difficulty, there are different kind of balance boards to select.


Can this be used on carpet?

I need a little cushion on my feet, would the square board be a good match?

I believe it will do just fine for you. The board is soft and the little texture helps a ton with massaging your feet. I have flat feet and this is my go to. I lean side to side as well so this helps to keep a good balance.


Does the board have any latex?

No. The board is made with wood and PU layer on top


Will this work the way it's supposed to for someone who wears US 11.5 shoe size?

I think so. My husband tried it with size 12 and didn't mention anything about comfort or usefulness.

Move. Stretch. Relax. Health.
To develop the highest quality products made from eco-friendly materials, that outperform typical workout equipment.
Our commitment to developing innovative, stylish, and comfortable products is making an enormous impact, not just on sports and fitness enthusiasts, but anyone looking to easily incorporate more activity into their day. You'll see an increase in ease of movement and better posture, creating a happier, more active life.